Upcoming Bank Exams 2015 Bank Jobs (5204 Govt Jobs Opening)
Home > Upcoming Bank Exams 2015 Bank Jobs (5204 Govt Jobs Opening)
Welcome to Bank Jobs in India 2015 section. In the past few years, Government Jobs in Banks have been in huge demand due to high degree of job security, salaries and exciting career and growth opportunities offered by Banks. The ideology of IBPS Exams and Online Application Form of Bank Jobs and has completely changed the way bank exams are perceived in India. Candidates have to go through a common selection procedure for all the Public sector banks in India and ECGC (Export Credit Guarantee Corporation of India).
The process is expected to continue for many years to come as huge amount of senior bank executives retiring every year and huge demand of banking services across the country is generating more and more vacancies in each profile every year.
This section is for all information from Online application form for Upcoming bank exams to all required Info for candidates.
Entries Added Today, Top Jobs
Fresher Jobs
Experience Jobs
Exam Dates
Admit Cards
Interview Schedule
Test Marks
Final Results
Cut Off Marks
Test Results
Status of Currently ongoing Popular Bank Exams is as given -
IBPS Specialist Officer CWE Phase 4
Next - Online Tests to be conducted on 14-02-2015 and 15-02-2015
IBPS Clerks CWE Phase 4
Now - Awaiting Online Test Results
IBPS PO/MT CWE Phase 4
Now - Get Interview Admit Cards Here..
IBPS RRB CWE Phase 3
Now - Online Exam Results and Scores Announced...Check Results
SBI Clerks - 5092 Posts
Now - Awaiting Interview Results
SBI PO - 1837 Posts
Now - Marks Announced...Check Marks
SBI Associate Bank PO - 2986 Posts
Now - Awaiting Test Results....
SBI Associate Bank Clerks - 6425 Posts
Next - Test to be held in Jan/Feb 2015
Syndicate Bank PO (Manipal Academy)
Next - Awaiting Online Test Results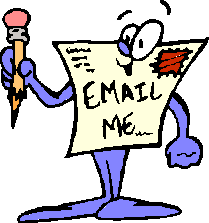 Enter your E-mail Address below for Free Government Jobs E-mail Alerts right Into your Inbox: