SSC Recruitment 2014-2015 (2213 Govt Jobs Opening)
Home > SSC Recruitment 2014-2015 (2213 Govt Jobs Opening)
SSC (Staff Selection Commission) is a primary recruitment agency of Government of India through which various govt. departments appoint their employees every year. SSC conducts several examinations in an year including Common Graduate Level (CGL) Exam, Combined Higher Secondary Level Exam, Multitasking staff exam along with other specialized exams as needed by various government agencies.
SSC Exams have seen immense response from candidates owing to high quality job profiles offered by Government though SSC CGL (Combined Graduate Level Exam) and Other exams conducted by SSC. Online Application form and Other Recruitment activities for SSC exams are controlled through 9 Regional Officess. Current Status for Ongoing SSC Exams is given.
CGL 2013 Re-Exam

Next - Conduct of Interviews and Typing Tests as Applicable

Now - Tier 2 Results Announced Here

CGL 2014 Exam

CHSL 2014 Exam

Now - Exams Being Conducted Till Nov 16, 2014. Get Admit Cards
Entries Added Today, Top Jobs
Fresher Jobs
Experience Jobs
Exam Dates
Test Marks
Final Results
Previous Papers
Answer Keys
Cut Off Marks
Test Results
Jurisdictions for Various SSC Offices are given.
| | | |
| --- | --- | --- |
| Region | State/UT | Website |
| North Region | Rajasthan, Delhi, Uttarakhand | www.sscnr.net.in |
| Western Region | Maharashtra, Gujrat,Goa | www.sscwr.net |
| MP Sub-Region | Madhya Pradesh, Chhattisgarh | www.sscmpr.org |
| Eastern Region | West Bengal, Orrisa, Jharkhand, A&N Island, Sikkim | www.sscer.org |
| North Eastern Region | Assam, Arunachal Pradesh, Manipur, Meghalaya, Tripura, Nagaland, Mizoram | www.sscner.org.in |
| Southern Region | Andhra Pradesh, Punduchery, Tamilnadu | www.sscsr.gov.in |
| KKR region | Karnataka, Kerala | www.ssckkr.kar.nic.in |
| North Western Sub-Region | Haryana, Punjab, J&K, Himachal Pradesh | www.sscnwr.org |
| Central Region | Uttar Pradesh & Bihar | www.ssc-cr.org |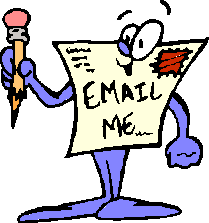 Enter your E-mail Address below for Free Government Jobs E-mail Alerts right Into your Inbox: