Staff Selection Commission (SSC) Recruitment 2014
Home >> Sarkari Naukri >> SSC Recruitment
SSC (Staff Selection Commission) is is the primary recruitment agency of Government of India through which various govt. departments appoint their employees every year.
SSC conducts several examinations in an year including Common Graduate Level (CGL) Exam, Central Police Organizations (CPO) Exam, Multitasking staff exam along with other specialized exams conducted for FCI (Food Corporation) and other govt. agencies.
This section is dedicated to all latest news about SSC Recruitment in 2014 along with various helpful preparation resources.
| | | |
| --- | --- | --- |
| Region | State/UT | Website |
| North Region | Rajasthan, Delhi, Uttarakhand | www.sscnr.net.in |
| Western Region | Maharashtra, Gujrat,Goa | www.sscwr.net |
| MP Sub-Region | Madhya Pradesh, Chhattisgarh | www.sscmpr.org |
| Eastern Region | West Bengal, Orrisa, Jharkhand, A&N Island, Sikkim | www.sscer.org |
| North Eastern Region | Assam, Arunachal Pradesh, Manipur, Meghalaya, Tripura, Nagaland, Mizoram | www.sscner.org.in |
| Southern Region | Andhra Pradesh, Punduchery, Tamilnadu | www.sscsr.gov.in |
| KKR region | Karnataka, Kerala | www.ssckkr.kar.nic.in |
| North Western Sub-Region | Haryana, Punjab, J&K, Himachal Pradesh | www.sscnwr.org |
| Central Region | Uttar Pradesh & Bihar | www.ssc-cr.org |
Various Regional SSCs and states covered under them
Fresher Jobs
Experience Jobs
Written Results
Final Results
Interview Schedule
Admit Cards
Jharkhand SSC Admit Cards 2014 - Scientific Assistant Competitive Examination 2013 - Read More || Admit Card
Exam Dates
Test Marks
Answer Keys
Cut-Off Marks
Previous Papers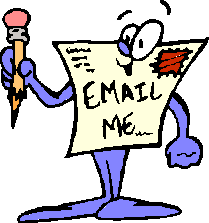 Enter your E-mail Address below for Free Government Jobs E-mail Alerts right Into your Inbox: