Pallavan Grama Bank Interview Schedule for IBPS Officers and Assistants Recruitment 2013
Home > Sarkari Naukri > Bank Jobs > IBPS Recruitment 2014
Pallavan Grama Bank has issued Interview Dates and List of shortlisted candidates for its Officers (Scale - I) recruitment announced in Dec - Jan for IBPS RRB CWE Qualifiers for which tests were held in Sep 2012.
Applications were open till Feb 11 and in little more than 20 days of closing of application, PGB has issued names of shortlisted candidates along with their Interview schedule.
The Interviews :-
Officers Scale - I (Vacancies - 53, Shortlisted - 180, Interviews - Mar 11 - 14, 2013)
Office Assistants (Vacancies - 39, Shortlisted - 152, Interviews - Mar 11 - 14, 2013)
See the Interview Schedule here.
Cut-Offs :-
Cut-offs used to shortlist candidates for Interviews are not revealed by Pallavan Grama Bank.
Venue :-
The venue for interviews is not mentioned and it will most probably be the head office of pallavan Grama Bank situated at Salem, Tamilnadu.
Shortlisted candidates will soon receive their interview call letters which will mention required docoments and more details about interview process. See an Official notice about required docs to be produced at the time of interviews.
Helpful Tips for getting Success in Bank Interviews.
We at Linkingsky.com wish All The Best to all those looking forward to Pallavan Grama Bank Officers and Assistants Recruitment 2013's Interview process.

All Posts in "Pallavan Grama Bank Recruitment 2013"
| | | | |
| --- | --- | --- | --- |
| Org./Posts | Activity | Date | |
| Pallavan Gramin bank - 92 Officers and Assistants | Application Dates | Jan 29 - Feb 11, 2013 | Read More |
| Pallavan Gramin bank - 92 Officers and Assistants | Final Results - Officers and Assistants | Mar 18, 2013 | Read More |
| Pallavan Gramin bank - 92 Officers and Assistants | Interviews - Officers and Assistants | Mar 11 - 14, 2013 | Read More |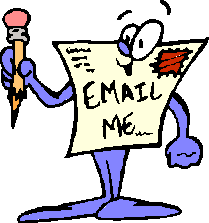 Enter your E-mail Address below for Free Government Jobs E-mail Alerts right Into your Inbox: