The Ratnakar Bank Jobs Current Openings 2012, The Ratnakar Bank recruitment
Home > Sarkari Naukri > Bank Jobs > The Ratnakar Bank Recruitment 2014
The Ratnakar Bank is among good Private sector banks in India with over 98 branches across five states of the nation. Started in August of 1943, the bank was given the rank of Scheduled Commercial Bank by the RBI in 1956. The main Administrative office of the Ratnakar Bank in kolhapur City, Maharashtra. Ratnakar bank is currently inviting applications from specialist in various fields. The jobs are diversified in nature, selection and work criteria.
The Ratnakar Bank currently invites applications for below work profiles :-
Financial Inclusion Group

Head - Partnerships & Products
Cluster Head
Business Development Officer / Loan Officer
Branch Manager
Branch Operations Manager
Customer Service Representative

Risk Management
Business Solutions Group

Officer - Liability Products
Officer - Assets Products
Officer - Clearing & RBI systems/Channels/Cash Management
Manager - Trade Finance Inland and Foreign

Retail Banking

Cluster Head (Delhi / NCR)
Branch Manager (Mumbai, Delhi / NCR & Indore)
Branch Operations Manager (Mumbai, Delhi / NCR & Indore)
Branch Sales Manager (Mumbai, Delhi / NCR & Indore)
Branch Customer Service Manager (Mumbai, Delhi / NCR & Indore)

Commercial Banking

Senior Relationship Manager - Commercial Banking (Delhi / Mumbai)

Finance

Head - Management Reporting
These Job profiles have different set of work profiles and eligibility criteria. The Interested candidate has to upload resume on the bank site through the Link give besides the Job notification and the staff will revert bank to the candidate regarding the status of application.
Click here to View more about These vacancies and Upload Resume at Bank Website.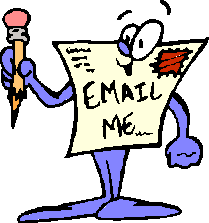 Enter your E-mail Address below for Free Government Jobs E-mail Alerts right Into your Inbox: