How to Prepare General awareness for Bank Exams
Home > Sarkari Naukri > > How to Prepare General awareness for Bank Exams Recruitment 2014
General Awareness is an Integral part of most of the competitive exams and it Comprises of current finance and economy, Geographical, social, cultural aspects at national and international level. The fact that makes it a challenge to prepare is its unlimited range of questions. You could be asked anything ranging from Present RBI chairman to the amount of business any famous financial institution did in last quarter, year or so.

General awareness is put in to filter out the candidates that are unaware of current national and international happenings. For bank exams, the main emphasis is on testing candidate's awareness on topics related to banking and economy because these are the terms that candidate will have to face during his work. So a basic level of awareness is expected.
Presenting Complete Current Affairs in forms of Interactive quizzes..Prepare Current Affairs Now !!
General awareness is considered a big challenge by the aspirants due to is large range of questions. It is believed that you can not prepare it completely as there are so many things happening around and you cant remember them all. We receive many mails from readers asking how to tackle this big hurdle. The solution is simple, Stay Updated!!
Although we accept it is challenging but it may be a great decider of your success if prepared properly. The reason for this is the General Awareness questions don't take any time to solve. You only have to read and Mark. There is no calculation that you have to do(And very minimal, if any!!). So you may attempt this section in 10 minutes without much effort and it's highly scoring also.
It saves precious time to go for other time-taking sections So we'd advise you to go for General awareness first as people normally complain about not being able to attempt this section due to lack of time. It's a common reason of failure for many people that although they were able to score exceptionally good in other sections but they were unable to even attempt general awareness. So attempt general awareness first!!
For Bank exams, General Awareness mostly has questions on current Finance, economical Events at national and international level.You may be asked about current RBI Chairman, amount of business SBI(suppose) did in last year/Quarter or so. You may be asked meanings of common banking terms ( download Word Document containing common banking terms ). Questions on world politics, social & cultural events can also be asked.
General awareness can not be prepared in a single day. It has to be done daily for some time. Make it a habit to keep yourself updated about current issues in banking industry and other important news too. If done properly, you'll surely gain a deciding edge over competitors and will easily pass through. So the preparation should be started well in advance. Reading Newspapers regularly is an integral part of preparing for general awareness.
Remember to go through previous papers of similar exams as lot of questions are normally picked up from those papers.
General awareness surely needs regular and dedicated effort and gains an important edge over others if prepared properly.
No book can be enough to prepare general awareness. As you do not have to memorize everything in the book. you can't memorize even 10% of the book by the time you finish it. The right way is to make it a habit to stay updated in the fields related to banking, finance and economy. Few good sources you must follow to succeed in general awareness are as listed below:-
News papers are the best source of new and updated info. So read newspapers daily. See some good news channels on T.V.
Read helpful magazines such as Pratiyogita darpan, Competition success etc.
Manorama year book is a very good source of latest current affairs.
All the sources can not be listed as there is no limit of such sources. You should be ready to gather important information from where ever you can. Once it becomes a habit to stay updated, there will be nothing stopping you.
We wish you All the Best!!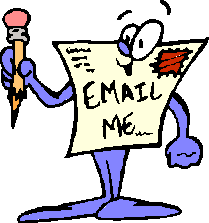 Enter your E-mail Address below for Free Government Jobs E-mail Alerts right Into your Inbox: