Latest Daily News - May 2015
Home >Current Affairs > Latest Daily News - May 2015
May 31, 2015

31 May - World No Tobacco Day. Uttarakhands Medical, Health and Family Welfare Minister Surendra Singh Negi has been conferred with World No Tobacco Day Award 2015 by World Health Organsiation (WHO).
Indian Navy warships INS Ranvir and INS Shakti arrived at Jakarta (Indonesia) In pursuit of India's 'Look East' and 'Act East' policy for operational deployment to South East Asia and Southern Indian Ocean.
Simplification of Income Tax Return Forms Forms (ITR 1, 2 and 4S) for Assessment Year 2015-16 -

Individuals having exempt income without any ceiling (other than agricultural income exceeding Rs. 5,000) may file Form ITR 1 (Sahaj). Similar simplification is proposed for individuals/HUF for Form ITR 4S (Sugam).
Individual or HUF with no capital gains may now file a simplified ITR 2A Form in place of ITR 2 Form as required earier. Number of pages have also been reduced to 3. Bank account details and Foreign travel details also simplified (Passport number only required).

Anurag Thakur re-elected as president of Himachal Pradesh Cricket Association (HPCA) for the fourth time in succession since 2000.
President Pranab Mukherjee visited Sweden.
Indian archer Deepika Kumari won bronze in women's individual recurve event in Archery World Cup in Turkey.

May 30, 2015

Government approved signing a Memorandum of Understanding (MOU) with Bangladesh for prevention of human trafficking. An agreement for Coastal Shipping was also signed to carry out coastal movement of goods.
Government approved signing a Memorandum of Understanding (MoU) with Sweden for cooperation in Micro, Small and Medium Enterprises. 
Government approved construction of Rs 4,318.28 crore trunk infrastructure components in Dholera Special Investment Region (DSIR) in Gujarat and Shendra Bidkin Industrial Area (SBIA) in Maharashtra in the Delhi Mumbai Industrial Corridor (DMIC) project.
Carpet Export Promotion Council (CEPC) will hold 30th India Carpet Expo in October 2015 in Varanasi (Uttar Pradesh).
Reserve Bank of India proposed to introduce Prepaid Payment Instruments (PPI) for Mass Transit System (PPI-MTS). It will Promote electronic payments for moving towards to a less-cash society. Such PPIs will be reloadable instruments subjected to an outstanding limit of 2000 rupees at a time.
Indian-origin teacher Gurnimrat Nimmy Sidhu named for University of Oxford Inspirational Teacher Award.
Reserve Bank of India released Guidelines for Net Stable Funding Ratio (NSFR) under Basel III Framework on Liquidity Standards for banks.

RBI proposed to make NSFR applicable to all banks from 1 January 2018 to ensure that banks maintain a stable funding profile in relation to their assets and off-balance sheet activities to avoid disruptions and failure.  
 NSFR - Net Stable Funding Ratio (NSFR) is defined as the amount of available stable funding relative to the amount of required stable funding.

State Bank of India (SBI) launched an Online Customer Acquisition Solution (OCAS) that enables customers to apply online for Home Loans, Car Loans, Education Loans and Personal Loans.  Customers can check their eligibility and get a personalized quote. If eligible, Bank officials will contact the customer and complete all the loan formalities.
Central Statistics Office (CSO) released provisional estimates (PE) of national income for 2014-15 at constant (2011-12) and current prices -

At 125.4 lakh crore rupees, India is now the 10th Largest economy after crossing the 2 trillion USD Mark. However, 10.3 trillion USD China's economy is way ahead from India. USA is still at the top with 17.4 trillion USD Economy.
Gross Domestic Product (GDP) at constant prices in 2014-15 will grow at 7.3 % while at current prices it will grow at 10.5 %
In fourth quarter (Jan - Mar) 2014-15, GDP will grow at 7.5 % and at current prices it will grow at 7.7 %.
Gross national income will rise by 7.3 % in 2014-15 as compared to 6.8 % in 2013-14.
Per capita income (Constant Prices) in 2014-15 is 74104 rupees as against 69959 rupees in FY 2013-14.
Per capita income (current prices) in 2014-15 is 87748 rupees as compared to 80388 rupees in 2013-14.
Consumer price index has rises of 6.4 % during 2014-15.
Gross Fixed Capital Formation (GFCF) at current and constant prices during 2014-15 are 28.7 and 30.0 % , respectively as compared to 29.7 and 30.7 % in 2013-14.
Sector-wise

Over 7.0 % Growth in trade, hotels, transport, communication and broadcasting and related fields.
Agriculture, forestry and fishing, mining and quarrying, construction grew at 0.2 %, 2.4 % and 4.8 %
Third advance estimates of crop production show decline of 2.3 % in food grain production to 251.12 million tonnes (MT) as cmpared to second advance estimates.

VA Prasanth is appointed as Chief Financial Officer (CFO) of the Indian Bank.
Book Super Economies has been written by Raghav Bahl.
Book Pakistan Paradox: Instability and Resilience has been written by Christrophe Jaffrelot.
Book Ahmedabad: A City in the World has been wrirtten by Amrita Shah.
Veena Jain is appointed as Director General of Doordarshan News.
Joseph Sepp Blatter has been re-elected as President of FIFA (Fédération Internationale de Football Association) for fifth term.
Super 30 founder and mathematician Anand Kumar has been honoured by Legislature of British Columbia in Canada at Toronto University for his pioneering work in the field of education. 


May 29, 2015

4th North East Youth Festival started in Majuli (Assam). It will be held 29th to 31st May, 2015. The Festival is being organized by the Nehru Yuva Kendra Sangathan (NYKS) under Ministry of Youth Affairs and Sports. 
Pradeep Kumar Sinha is appointed as Cabinet Secretary. He succeeded Shri Ajit Seth.
G Satheesh Reddy is appointed as Scientific Advisor to the Defence Minister.
S Christopher is appointed as Director General of the Defence Research and Development Organisation.
May 29 - International Day of United Nations Peacekeepers.
Tawfiq Fawzan Al Rabiah, Minister of Commerce and Industry of Saudi Arabia Visited India for 11th India- Saudi Arabia Joint Commission Meeting.
Ministry of Railways will set up Technology Mission for Indian Railways for taking up identified railway projects for applied research and use on Indian Railways. N.S.Vyas will be head of Mission Implementation and coordination committee.
Ministry of Railways will set up Malaviya Chair for Railway Technology at IIT (BHU) to develop new materials to be used in all assets of Railways with funds Rs 5 crore. R.K. Verma will be head of Chair Core Committee.
National Commodity & Derivatives Exchange Limited (NCDEX) launched Gold Now platform for forward trading in gold. Features are -

It is India-centric gold forward contracts platform with maximum contract duration is 60 days.
Delivery units are of 100 grams and 1 kilogram.

Sevilla Football Club won Europa League title defeating Dnipro Dnipropetrovsk football club in Poland.
Gurpreet Singh qualified for 2016 Rio Olympics along with Abhinav Bindra , Gagan Narang, Jitu Rai and Apurvi Chandela.
Yaduveer Krishnadatta Chamaraja (Wodeyar dynasty) is crowned as 27th Maharaja of erstwhile kingdom of Mysuru.

May 28, 2015

May 28 - National Day of Ethiopia (Country in Horn of Africa).
May 28 -Republic Day of Azerbaijan (Country in Western Asia).  On 28 May 1918, Azerbaijan declared independence from the Transcaucasian Democratic Federative Republic, thus forming the Azerbaijan Democratic Republic.
May 28 - Freedom Frighter Vinayak Damodar Savarkar's Birth Anniversary.
Germany's Defence Minister Ursula von der Leyen Visited India.
Minister of State (Independent Charge) of Ministry of Development of North-Eastern Region (DoNER), Jitendra Singh announced 325 crores worth projects for Northeast. Out of These, 200 crore for projects in Assam and Rs. 125 crore for "Organic Farming Mission" for entire North-Eastern region.
NATO (North Atlantic Treaty Organization) launched Arctic Challenge Exercise in north of Norway, Sweden and Finland with nine countries participating in it.
Nebraska became 19th USA state to abolish death penalty.
Ministry of Youth Affairs and Sports approved regognition of certain sports federations representing indigenous sports as Regional Sports Federations (RSFs) subject to substantial popularity of the sport in the concerned region.
Forum for Human Rights and Justice (FHRJ) organised a Marathon named Ajanmi Beti Ke liye Daud (Protecting the Unborn Girl) in Shimla (Himachal Pradesh) in view of declining sex ratio in the state (906 females per 1000 males).
United Nations Security Council (UNSC) adopted resolution 2222 (2015) for protection of journalists in conflict zones.
Microsoft will open Indias first Digital Experience Centre in Vadodara (Gujarat).
UN report State of Food Insecurity in the World 2015 released by Food and Agriculture Organization of United Nations (FAO), International Fund for Agricultural Development (IFAD) and the World Food Programme (WFP) -

Number of undernourished people has dropped to 795 million as compared to 1011 million in 1990 - 92.
In the developing regions, prevalence of undernourishment has declined to 12.9 % of the population.
72 of 129 monitored countries have achieved Millennium Development Goal of cutting undernourishment by half till 2015.
Sub-Saharan Africa is region with highest prevalence of undernourishment with 23.2 %.
prevalence of undernourishment in Latin America and Caribbean has dropped from 14.7 % to 5.5 %
In southAsia, prevalence of undernourishment has declined to 15.7 % from 23.9 %.
In India - 194.6 million people are still undernourished that makes India second highest in terms of undernourished people.

May 27, 2015

Union Minister for Science & Technology and Earth Sciences, Harsh Vardhan Visited USA.
Minister of State (I/C) for Petroleum and Natural gas, Dharmendra Pradhan visited Nigeria.
Indian Institute of Tourism and Travel Management (IITTM) (Madhya Pradesh) signed an Agreement with Indira Gandhi National Tribal University(IGNTU) (Manipur) to start a Joint MBA Program.
United Arab Emirates (UAE) launched strategic framework for its newly-established Space Agency. Mohammed Nasser Al-Ahbabi is appointed as Director-General of UAE Space Agency. Framework aimsd to launch satellite missions and first Arab unmanned probe to Mars called Hope Probe by 2021.
E-commerce firm Snapdeal acquired Hyderabad-based mobile technology startup MartMobi to strengthen its mobility platform.
19th CEAT Cricket Awards (2015) -

International Cricketer - Kumar Sangakkara (Sri Lanka)
 Indian Cricketer - Ajinkya Rahane
International Lifetime Achievement - Kapil Dev edition of the awards.
International Batsman - Hashim Amla
International Bowler - Rangana Herath
T20 Player - Dwayne Bravo
Popular Choice - Kieron Pollard
Special Performance - Rohit Sharma
Domestic Cricketer - R Vinay Kumar
Young Player - Deepak Hooda

Nirbhay Sharma is appointed as 17th Governor of Mizoram.
Racer CS Santosh is named as Motorsport Man of the Year 2014 by Federation of Motor Sports Clubs of India.
Indian Space Research Organization (ISRO) announced complete operationalisation of GPS Aided Geo Augmented Navigation (GAGAN). India became fourth nation after US, Europe and Japan to have inter-operable Satellite Based Augmentation System (SBAS). GAGAN is first SBAS system in world to serve the equatorial region.
Indian Space Research Organization (ISRO) announced complete operationalisation of GPS Aided Geo Augmented Navigation (GAGAN). India became fourth nation after US, Europe and Japan to have inter-operable Satellite Based Augmentation System (SBAS). GAGAN is first SBAS system in world to serve equatorial region.
Abraj Kudai will be worlds biggest hotel being built in Mecca (Saudi Arabia).
Two Indians Nand Ram and Raju Joseph posthumously given United Nations (UN) Dag Hammarskjold Medal. Nand Ram served UN Organization Stabilization Mission in Democratic Republic of the Congo and Raju Joseph served in a civilian capacity with UN Mission in South Sudan.
Forbes list of Worlds 100 Most Powerful Women of 2015 -

Top 10 powerful women -

| Rank  |       Name |
| --- | --- |
| 1 | Angela Merkel (Germany) |
| 2 | Hillary Clinton (USA) |
| 3 | Melinda Gates (USA) |
| 4 | Janet Yellen (USA) |
| 5 | Mary Barra (USA) |
| 6 | Christine Lagarde (France) |
| 7 | Dilma Rousseff (Brazil) |
| 8 | Sheryl Sandberg (USA) |
| 9 | Susan Wojcicki (USA) |
| 10 | Michelle Obama (USA) |

Indian Women in the List - Arundhati Bhattacharya (30th - Chairperson of State Bank of India), Chanda Kochhar (35th - MD and CEO of ICICI Bank), Kiran Mazumdar-Shaw (85th - CMD of Biocon Limited), Shobhana Bhartia( 93rd - Editorial Director of Hindustan Times).

Trevor Bayliss (Australia) is appointed as coach of England cricket team.
Himachal Pradesh government has set up satellite tracking system to check forest fire incidents in summer season.

May 26, 2015

PM Narendra Modi launched new television channel for farmers - DD Kisan. It will provide information about best agricultural practices to promote growth of farmers.
Committee headed by Vijay Kelkar for Revisiting & Revitalizing the PPP Model of Infrastructure Development submitted its Report.
One year of NDA (National Democratic Alliance) Government led by Prime Minister Narendra Modi completed with tagline 'Saal Ek Shuruat Anek'.
Delhi Government made Global Positioning System (GPS) mandatory in all public transport vehicles keeping in view security and safety of commuters, especially women.
A 2000 year old ancient Water supply system discovered in Jerusalem city of Israel.
Complete Story of Indian Reforms: 2G, Power & Private Enterprise: A Practitioner's Diary has been written by Pradeep Baijal (Former Telecom Regulatory Authority of India (TRAI) chairman).

May 25, 2015

May 25 - Independence Day of Jordan (Arab nation).
May 25 - National Day of Argentina (South American Country).
Defence Minister of Vietnam, Phung Quang Thanh Visited India.
Union Minister of State (Independent Charge), Jitendra Singh ordered probe into misuse of funds of over Rs.900 crores in Arunachal Pradesh through various Centrally Sponsored Schemes.
Government approved 21 proposals of Foreign Direct Investment (FDI) of Rs.280.70 crores on recommendations of Foreign Investment Promotion Board (FIPB).
Human Resource Development Minister Smriti Irani attended World Education Forum (WEF) meet organized by UNESCO in Incheon (South Korea).
Pawan Goenka has been appointed as Honorary Ambassador of Foreign Investment Promotion for Korea.
Indian-origin person Parvinder Singh Batth appointed as mayor of Britains Wokingham Borough Council.
Indian Space Research Organisation (ISRO) announced to launch ASTROSAT in October 2015 by the PSLV (Polar Satellite Launch Vehicle) C-34 from Satish Dhawan Space Centre (Sriharikota, Andhra Pradesh).

ASTROSAT is first Indian space observatory mission aimed at studying distant celestial objects. ASTROSAT carries four X-ray payloads, one UV telescope and a charge particle monitor.

Private sector's Largest ICICI Bank Launched Voice Password Facility for customers in which they can make transactions by just using their voice without other means of authentication like a password.

May 24, 2015

Insurance Regulatory and Development Authority 's Committee headed by M Ramaprasad in its report suggested changing wordings of disclaimer in advertisements of insurance companies from Insurance is a subject matter of solicitation to Before buying, know the conditions and exclusions, to make a well-informed decision.
24 May - Independence Day of Eritrea (Country in Horn of Africa).
Noted mathematician John Nash Passed Away.
Manoj Mishra appointed as Chairman and Managing Director (CMD) of National Fertilizers Limited (NFL).
Mumbai Indians won eighth Indian Premier League (IPL) Tournament defeating Chennai Super Kings by 41-runs in Eden Gardeans (Kolkata). It is second title for Mumbai Indians after their first win in 2013.
Nico Rosberg (Germany) of Mercedes won Monaco Grand Prix Formula 1 World Championship title.
Uttar Pradesh Government amended State Film Policy to promote tourism. Chief Minister Akhilesh Yadav inaugurated UP Film Bandhus's Website, signed an agreement to set up a film city and announced a subsidy of 2 crore rupees for film making in Uttar Pradesh.
Indian boxers won 4 Gold, 1 Silver and 2 bronze at Doha (Qatar) International Boxing Tournament. L Devendro Singh, Shiva Thapa, Manish Kaushik, and Manoj Kumar won gold, Gaurav Bidhuri won Silver, Mandeep Jangra and Vikas Krishan won bronze.
Indian boxers won 3 Gold and 2 silver medals at World Junior Women's boxing Championship in Taiwan. Savita, Mandeep Sandhu and Sakshi won Gold while Soniya and Niharika Gonella won silver medals.
Delhi Government tied up with Rotary Club for revamping government schools by upgrading sanitation and basic infrastructure facilities of drinking water and toilets.
Cannes Film Festival 2015 -

French thriller Dheepan honoured with Palme d'Or top prize
Indian Movie Masaan won International Federation of Film Critics (FIPRESCI) award and Promizing Future Prize Ex-aequo.
Other awards -

Feature Films

Palme d'Or: Dheepan, directed by Jacques Audiard
Grand Prix: Saul Fia (Son of Saul), directed by Laszlo Nemes
Best Director: Hou Hsiao-Hsien (Nie Yinniang - The Assassin)
Best Screenplay: Michel Franco (Chronic)
Best Actress : Emmanuelle Bercot (Mon Roi), Mara (Carol)

Best Actor: Vincent Lindon (La Loi Du Marche - The Measure of a Man)
Jury Prize: The Lobster, directed by Yorgos Lanthimos

Un Certain Regard -

Un Certain Regard Prize - Hrútar (RAMS) directed by Grímur Hakonarson
Jury Prize -  Zvizdan (The High Sun) directed by Dalibor Matanic
Directing Prize: Kishibe No Tabi (Journey to the Shore) directed by Kurosawa Kiyoshi

Talent Prize: Comoara (The Treasure) directed by Corneliu Porumboiu

Promizing Future Prize Ex-aequo

Nahid directed by Ida Panahandeh 
Masaan Directed by Neeraj Ghaywan

Short Films

Palme d'Or - Short Film -  Waves '98 directed by Ely Dagher

May 23, 2015

G Mohan Kumar is appointed as new Defence Secretary of India replacing Radha Krishna Mathur.
Ashok Kumar Gupta is appointed as New Secretary of Defence Production.
Steel Authority of India (SAIL) and ArcelorMittal (Luxembourg Based) signed a Memorandum of Understanding (MoU) to set up an steel manufacturing facility in India.
Former Afghan President Hamid Karzai Visited India.
India-Singapore joint naval exercise SIMBEX started.
United States of America developed Blast proof wallpaper to protect soldiers from explosions.
Picturesque Nelong Valley in Gangotri National Park in Uttarakhand has been opened for the first time since its closure in 1962.
Andaman and Nicobar Police announced to reserve 33 % of seats of constable and sub-inspectors for women. Earlier in June 2014, Gujarat Government announced 33 % quota for women in police force.
India has reached sixth position in terms of scientific publications, up from tenth position previously.
USA's jazz musician Bob Belden passed away.
Washington (USA) based World Resources Institute (WRI) and Access Initiative released first Environmental Democracy Index (EDI) -

Index ranks 70 countries by evaluating whether Governments are enacting laws to promote transparency and citizen engagement in environmental decision making.
Index is topped by Lithuania, Latvia at second and Russia at 3rd position. India is ranked at 24th position.
Top 10 Countries with Strong National Laws for Environmental Democracy -

| | | |
| --- | --- | --- |
| Rank | Country | Score |
| 1 | Lithuania | 2.42 |
| 2 | Latvia | 2.31 |
| 3 | Russia | 2.25 |
| 4 | United States | 2.16 |
| 5 | South Africa | 2.16 |
| 6 | United Kingdom | 2.14 |
| 7 | Hungary | 2.12 |
| 8 | Bulgaria | 2.10 |
| 9 | Panama | 2.02 |
| 10 | Colombia | 1.99 |

Lowest-Scoring Countries for Environmental Democracy Laws


| | | |
| --- | --- | --- |
| Rank | Country | Score |
| 61 | Belize | 0.82 |
| 62 | Cambodia | 0.76 |
| 63 | Jordan | 0.76 |
| 64 | Saint Lucia | 0.73 |
| 65 | Nepal | 0.68 |
| 66 | Sri Lanka | 0.67 |
| 67 | Congo | 0.66 |
| 68 | Namibia | 0.59 |
| 69 | Malaysia | 0.58 |
| 70 | Haiti | 0.51 |




May 22, 2015

22 May - International Day for Biological Diversity. Theme is Biodiversity for Sustainable Development.
Benjamin Netanyahu re-elected as Prime Minister of Israel (Country in Western Asia).
20th Law Commission of India (Headed by Ajit Prakash Shah) submitted Report No. 257 on Reforms in Guardianship and Custody Laws in India and suggested amendments to laws to emphasize the welfare of the child in custody and guardianship matters.
22 May, 2015 - 13th Investiture Ceremony of BSF (Border Security Force).

Investiture Means a ceremony at which honours or rank are formally conferred on a person or Organization.

Laszlo Krasznahorkai from Hungary won sixth prestigious Man Booker International Prize 2015 in London.
Noted Economist Mrinal Datta Chaudhuri passed away.
TP Senkumar appointed as Director General of Police of Kerala.
Tathagata Roy is appointed as 16th Governor of Tripura.
V. Shanmuganathan is appointed as 15th Governor of Meghalaya.
Maharashtra Government amended Section 66(1)(c) of Factories Act, 1948 and allowed women employees to work in night shifts likewise Haryana, Rajasthan, Punjab, Andhra Pradesh and Madhya Pradesh.
Siddhivinayak temple of Mumbai received International Organization for Standardization (ISO) 9001-2008 certification for best quality practices.
Six of worlds biggest banks have been fined 5.7 billion by various concerned authorities in USA and UK for Foreign Exchange Benchmark Rates manipulations. These banks are - Citicorp, JPMorgan Chase & Co., Barclays Plc, Royal Bank of Scotland Plc, UBS Group AG and Bank of America Corp.
President of USA Barack Obama entered Guinness Book of World Record of reaching one million followers in 5 hours after joining Social Media Platform Twitter with @POTUS account.
Ecologists found a new species of fish called Pethia striata in Tunga River in Kudremukh National Park(Karnataka).
O Panneerselvam resigned as Chief Minister of Tamil Nadu as Jayalalitha re-appointed as Chief Minister for fifth Time after bail. J Jayalalitha announed welfare schemes of Rs. 1800 Crores after assuming charge as Chief Minister.
Indian-American Akhil Amar from Yale University has been appointed as a member of the prestigious National Council on Humanities of United States (US). Presently, Amar is Sterling Professor of Law and Political Science at the Yale University.
Indian Green Building Council (IGBC) reported that India has registered green building projects of over 3 billion sq ft area that made India second in terms of green building footprint. Next Aim is to cover 10 billion sq ft by 2022.
World Bank approved 250 million USD Loan for special Program for Enhancing Teacher Effectiveness in Bihar by improving effectiveness of elementary school teachers.
Mirage 2000 fighter jet of Indian air force landed successfully on Yamuna Expressway as part of developing road runaway for emergency landing.
Government approved Polar Satellite Launch Vehicle (PSLV) Continuation Programme consisting of fifteen operational flights PSLV-C36 to PSLV-C50 during 2017-2020 with cost of 3090 crore rupees.
British sports business magazine SportsPro released Worlds 50 Most Marketable 2015 report-

| | | | |
| --- | --- | --- | --- |
| Rank | Athlete | Sport | Nationality |
| 1 | Eugenie Bouchard | Tennis | Canada |
| 2 | Neymar | Soccer | Brazil |
| 3 | Jordan Spieth | Golf | USA |
| 4 | Missy Franklin | Swimming | USA |
| 5 | Lewis Hamilton | Auto Racing | Great Britain |
| 6 | Virat Kohli | Cricket | India |
| 7 | Stephen Curry | Basketball | USA |
| 8 | Kei Nishikori | Tennis | Japan |
| 9 | Katarina Johnson-Thompson | Athletics | Great Britain |
| 10 | Usain Bolt | Athletics | Jamaica |

Indian Cricketer Virat Kohli is placed at 6th and Badminton Player Saina Nehwal ranked at 44th position.

May 21, 2015

21 May - Anti Terrorism Day in India (Rajiv Gandhi's death anniversary).
Fourth Anti Submarine Warfare (ASW) Corvette of Project-28 christened Kavaratti launched at Garden Reach Shipbuilders and Engineers Ltd (GRSE), Kolkata.
Cabinet approved financial restructuring of BVFCL (Brahmaputra Valley Fertilizer Corporation Limited) and setting up an Ammonia-Urea Complex of 8.64 Lakh Metric Tonnes annual capacity with cost of Rs. 4500 crore at Namrup (Assam) on Public Private Partnership (PPP) basis.
Government approved revival of closed urea unit of Fertilizer Corporation India Limited (FCIL) at Sindri (Jharkhand) with an investment of Rs 6000 crore.  This unit was not in operations since 2002.
Cabinet Committee on Economic Affairs extended date of completion of National Automotive Testing and R&D Infrastructure Project (NATRiP) by three years (from 31st December 2014 to 31st December 2017).

May 20, 2015

Rate of Service Tax will be increased from 12% to 14 from June 01, 2015 as proposed In Union Budget, 2015.
May 20, 2015 - 50th Anniversary of First Successful indian Mount Everest Expedition on May 20, 1965 led by Manmohan Singh Kohli.
SS Ahluwalia appointed as chairman of Joint Parliamentary Committee (JPC) on the Right to Fair Compensation and Transparency in Land Acquisition Rehabilitation and Resettlement (LARR) (Amendment) Bill, 2015.
Delhi government decided to launch Pay & Play Scheme to promote sports for all age groups in delhi.
HDFC Bank tied up with Apollo Hospitals to launch Medical Benefits Card. It will allow Apollo corporates to disburse medical allowances to their employees and has insurance cover for accidents.
European Union (EU) approved empowering its naval forces to combat smugglers from Libya and tackle illegal migration.

May 19, 2015

Indian Meteorological Department under Ministry of Earth Sciences signed Memorandum of Understanding (MoU) with Power System Operation Corporation Ltd (POSOCO) for optimum use of weather information in power sector.
Shooter Gagan Narang won bronze in 50m Rifle Event in ISSF World Cup in USA and became third Indian shooter to qualify for 2016 Rio Olympics after Jitu Rai and Apurvi Chandela.
Arun Shrivastava Apponted as MD & CEO of Syndicate Bank.
Health and Family Welfare Minister J P Nadda launched Kayakalp awards to Public Health Facilities(PHFs) for following Swachchta Guidelines in Public Health Facilities.
Words biryani and selfie included in latest edition of famous French dictionary - Le Petit Larousse for the first time.
Two Indians Shivani Agarwal and Maharaja Pandit won USA's Harvard Universitys prestigious Radcliffe fellowship with 48 Others for one-year fellowships at the Radcliffe Institute.
Scientists at Tokohu University in Japan discovered a new state of matter called the 'Jahn-Teller-metal that resembles an insulator, superconductor, metal and magnet all rolled into one.
Joe Root and Charlotte Edwards have been named England mens and womens cricketers of the year for 2014-15.
Syed Ahmed appointed as 16th Governor of Manipur.
Draupadi Murmu appointed as First Woman Governor of Jharkhand.
State Bank of India launched Federal Bank-SBI co-branded credit cards with an aim to issue 1.5 lakh credit cards to its customers in first year.
Himachal Pradesh will host Paragliding World Cup 2015 under the aegis of Para-gliding World Cup Association, France.
Ministry of Food Processing Industries approved setting up 30 new cold storage chains under the Integrated Cold Chain project with cost of 274.9 crore rupees. So far, 138 cold storage chains have been sanctioned out of which 108 are under implementation.
Apple Inc acquired Coherent Navigation to improve its Mapping capabilities.
Infosys became first Indian Company to Join RE100 Renewable Energy Campaign which is global platform for major companies committed to 100% renewable power. Infosys also announced to become carbon neutral by 2018 with investment of 400 crore rupees.
India's GMR Infrastructure tied up with Chinese Guizhou International Investment Corporation (GIIC) for developing Kakinada Special Economic Zone (KSEZ) in Andhra Pradesh.
United Nations Conference on Trade and Development (UNCTAD) released a report Global Investment Trends Monitor. It stated that developing Asia now invests more abroad than any other region.

Hong Kong (China) and China were the second and the third largest investors in the world, after the United States which is largest source of outward foreign direct investment (FDI).
Among the 20 largest investors, nine were from developing or transition economies.
Developing Asia has become, for the first time, the world's largest investor region with 440 billion USD, followed by America and Europe.
UNCTAD estimates that TNC (Transnational Companies) investment will increase due to better economic prospects, proactive monetary policy in the Eurozone and the large cash holdings of companies. TNCs share in global foreign direct investment (FDI) reached a record of 36%, up from 12% in 2007.

May 18, 2015

External Affairs Minister Sushma Swaraj launched website of 10th World Hindi Conference (vishwahindisammelan.gov.in) to be held from Sep 10 - 12, 2015 in Bhopal (Madhya Pradesh). Theme of Conference will be Hindi Jagat: Vistar avm sambhavnai. Previous conference was 9th World Hindi Conference held in Johannesburg, South Africa in September 2012.
PM Narendra Modi inaugurated first branch of ICICI Bank in China at Shanghai during his official visit to china.
Government launched website of National Institution for Transforming India (NITI) Aayog at URL - http://www.Niti.Gov.In. Website was launched by Arvind Panagariya, Vice Chairman of NITI Aayog.
Italian Open Tennis -

Women - Maria Sharapova (Russia) won by defeating Spain's Carla Suarez Navarro.
Men - Serbian Novak Djokovic won be defeating Switzerland's Roger Federer.

Government on allocated 5000 crore rupees for growth of Department of AYUSH (comprising Ayurveda, Yoga and Naturopathy, Unani, Siddha and Homoeopathy).
David Granger appointed as eighth President of Guyana (Country in Caribbean coast of South America). He is Former Army Brigadier of Guyana.
Indian-American policeman Harkeert Singh Saini won prestigious Top Civilian Supervisor of the Year award for his services to Houston Police department in Texas state of United States of America.

May 17, 2015

May 17 - World Hypertension Day.
May 17 - Constitution Day of Norway (Celebrating signing of Norwegian Constitution in Eidsvoll on May 18, 1814).
Home Ministry will implement NERS (Nationwide Emergency Response System) to save women in distress.
ISRO Will commission Multi-Object Tracking Radar (MOTR) in June 2015. Key Features Include -

Capable of tracking 10 different objects at a time including 50 * 50 cm object at range of 1000 KM and 30 * 30 cm at range of 800 kilometer.
Unlike the disc radars that keep spinning, this 35-tonne radar is a stationary, 12-metre-long, 8-metre-tall with 4068 individual radiating elements.
It emits beam of radio-frequency waves that scans third part of sky. Since the radars base can be rotated to three positions, the entire sky can be covered.
It is developed at a relatively low cost of approx 245 crores as compared to cost of 900 Crores of similar projects of other countries.

Ministry of Road Transport, Highways and Shipping launched Road Asset Management System (RAMS) for National Highways. The system will use laser technology for compiling information on road assets, condition of pavements and traffic.
Internet firm Askme acquired Online grocery marketplace BestAtLowest.com for 10 million USD to expand companys search plus capabilities and sync between online and physical stores in real-time.
United Nation Economic and Social Commission for Asia and the Pacific (UNESCAP) 2015 survey Making Growth More Inclusive for Sustainable Development. Survey analyzes economic growth performance of the region. Highlights of the Survey -

Economic growth in Asia and the Pacific will be good but will increase only slightly to 5.9% in 2015 from 5.8% in 2014.
North and Central Asia are comparatively slow in economic growth and high at inflation.
Due to lower global oil prices and geopolitical tensions, economy of Russian Federation will slow down in 2015 and 2016.
Economic growth in South and South-West Asia gained in 2014, mainly due to stronger macroeconomic performance in India. India's Economic Growth -

Indian Economy will grow at 8.1 % in the 2015 and 8.2 %v in 2016.
Investment will rise unevenly due to low capacity-utilisation rate at about 70 %.
Volatile capital flows that may follow monetary policy normalisation in US remain the risky take.

Bangalore International Airport signed seven-year contract with IT aviation firm SITA for implementing Common Use Self Service kiosk (CUSS) platform to allow passengers to Check-In Themselves that Includes print their boarding passes and baggage tags from June 2015.
68th session of Marine Environment Protection Committee (MEPC) of International Maritime Organization (IMO) held in London, UK and adopted provisions of the Polar Code related to environmental norms.
Researchers from National Oceanic and Atmospheric Administration (NOAA) of USA discovered worlds first fully warm-blooded fish species named Opah.

May 16, 2015

Faure Essozimna Gnassingbe has been re-elected as President of Togo (West African). He has been presidet of Togo Since 2005.
Indian Air Force Chief Arup Raha visited United States of America.
Oriental Insurance Company has been designated as insurance partner of the Ministry of Youth Affairs and Sports under its Target Olympic Podium (TOP) scheme.
India assumes Presidency of 68th WHA (World Health Assembly), the high decision making body of World Health organisation (WHO), after 19 years. Union Minister of Minister of Health & Family Welfare Jagat Prakash Nadda will lead India's delegation to the event.
Dharmendra Pradhan( Minister of State (Independent Charge) for Petroleum & Natural Gas) visited Mexico and Columbia for enhancing mutual cooperation in hydrocarbons.
Union minister for science and technology and earth sciences, Harsh Vardhan inaugurated first phase of the Bio Innovation Centre at Rajiv Gandhi Centre for Biotechnology (RGCB) in Thiruvananthapuram (Kerala).
Financial Indicators of 2014-15 (Based on Provisional Accounts for year ended on 31st March, 2015 )

Fiscal Deficit for 2014-15 is 4.0 % as against Target of 4.1 % of GDP (Rs. 5,01,880 crore )
Revenue Deficit for 2014-15 is 2.8% as Against Target of 2.9% of GDP (Rs.3,58,306 crore)
Gross Tax Collections During 2014-15 are Rs. 12,45,037 Crore (Growth of 9% as Compared to last year)

Tax Collestions are 9.8% of GDP.
Devolution of tax collections

States - Rs.3,37,808 crores(higher than Rs.19,578 crore over previous year)
Non Tax Revenue - Rs.1,96,959 crore
Non Debt Capital Receipts including disinvestment - Rs.43,439 crore

Expenditure - Plan Expenditure is Rs.4,35,621 crore and Non-Plan Expenditure is Rs.11,91,140 crore

May 15, 2015

15 May - International Day of Families. Theme for 2015 was Men in Charge.
Pandit Haridutt Sharma Award for Journalism, Writing and Social Services presented to Anurradha Prasad(, Editor-in-Chief of News-24 Channel).
PM Narendra Modi left for Official Visit to China, Mongolia and South Korea.

China

24 Agreements Signed To Enhance Bilateral Co-operation. Some Notable are -

Establishment of State/Provincial Leaders' Forum to enhance relations among the provinces (China) and states (India).
Additional Consulate General to be established in each other's country to promote greater cultural, tourism, economic and people-to-people engagement. India will open a Consulate General in Chengdu, while China shall open a new Consulate General in Chennai.
India-China will exchange visits of naval ships and hold PASSEX and SAR exercises for defence exercises.
International Yoga Day will be organised jointly on 21 June 2015 in collaboration between the Indian Council for Cultural Relations (ICCR) and Yunnan National University of China.
India-China will annually exchange 200 youths in the second half for Cultural Exchange Initiatives.
Agreements for provincial partnership between Karnataka and Sichuan and sister-city relationships between Aurangabad – Dunhuang, Chennai – Chongqing and Hyderabad – Qingdao were signed.
Co-operation in Establishment of Mahatma Gandhi National Institute for Skill Development and Entrepreneurship at Gandhinagar/Ahmedabad in Gujarat.
Cooperation in development of smart cities with GIFT City (Gujarat) in India and Shenzhen (China) as pilot smart cities.
Agreement between Indian Space Research Organization (ISRO) and China National Space Administration for cooperation in Satellite Remote Sensing, Space-Based meteorology, Space Science, Lunar and Deep Space Exploration, Satellite Navigation, Space Components, Piggy-back Launching Services, and Education and Training.
China allowed Indian pilgrims to use Nathu La Pass (Sikkim) route for Kailash Manasarover Yatra in 2015.
A bilateral consultative mechanism on WTO (World Trade Organisation) related issues launched for coordination in context of global trade talks.
India announced electronic tourist visa (e-Visa) facility for Chinese Tourists.
21 business agreements worth 22 billion USD signed in Indian and Chinese companies.

Mongolia

PM Narendra Modi Visited Mongoia and presented to Mongolian President Tsakhiagiin Elbegdorj a special reproduction of a rare 13th century manuscript on the history of Mongols from the Rampur Raza Library, Rampur (Called Jamiut Tawarikh).
13 Agreements signed with Mongolia including Air Services, Transfer of Sentenced Persons, Animal Health and Dairy, Traditional Systems of Medicine and Homeopathy, Joint Friendship School in Mongolia, Cyber Security Training Centre in the Ministry of Defence of Mongolia, National Security Councils, renewable energy technologies, border guarding forces and  MoU between Tata Memorial Centre of India and National Cancer Center of Mongolia for Gifting Bhabhatron-II Tele-therapy Unit along with a Radiotherapy Simulator. 

South Korea

PM Narendra Modi presented South Korean President Park Geun-Hye two finely woven pashmina stoles with a poem by Rabindranath Tagore written on it. 
7 Agreemernts signed with Korea including Avoidance of Double Taxation and Prevention of Fiscal Evasion , Audio-Visual Co-Productio, National Security, Electric Power Development and New Energy Industries, Youth Matters, Road Transport and Highways  and Maritime Transport and Logistics.

6th National Conference on Nuclear Energy organized by ASSOCHAM in New Delhi today with theme Nuclear Energy: a 'Clean' Energy option.
India's Exports during April, 2015 were US $ 22054.72 million and Imports in April 2015 were US $ 33047.02 (Trade Deficit of US $ 10992.30 million).
M.J. Joseph has been appointed as India's Controller General of Accounts (CGA) replacing Sh. Jawahar Thakur.
Japan will provide Loan of Rs. 1165 crore approx to India for Transmission System Improvement in Odisha.
Government launched USTAAD scheme in Varanasi (Uttar Pradesh) for growth of lakhs of traditional artisans of the city.
Bengali Writer Suchitra Bhattacharya passed away.
To improve education in backward Vidarbha region, Government will set up first IIIT (Indian Institute of Information Technology) of Maharashtra state in Nagpur along with an All India Institute of Medical Sciences (AIIMS) and Indian Institute of Management (IIM).
India's Industry body ASSOCHAM proposed BRICS Under-17 Football Cup to be held in India in 2016.
Government approved Gujarat State's Climate Change Action Plan 2015-2020 with proposal to invest over 21000 crores for creating environment-friendly water resource management, public health and agriculture improvement projects by 2020.
Reserve Bank of India (RBI) allowed Tap And Pay without PIN for transactions up to 2000 rupees. For higher than that, customer must provide pin for authentication.
Maharashtra Government banned digging of borewells over 200 feet to control decline of groundwater-level.
State Bank of India launched contact-less credit and debit cards called sbiINTOUCH. These cards are based on near-field technology (NFC) that enables transaction by just waving the card against the reader.
14-year-old Indian-American student Karan Menon won 2015 National Geographic Bee championship.
Islamic clothing company East Essence tied up with Snapdeal to set up store on their portal.
15 May - Israel Independence Day. state of Israel was founded on this day in 1948.

On the Other Hand, Palestinians observed this day as Nakba Day to reaffirm their right to return to the land from which their ancestors were forcibly displaced by Israel in 1948.

May 14, 2015

Indian-American Sivanadane Mandjiny won University of North Carolina (UNC) Board of Governors 2015 Award for Excellence in Teaching.
Punjab issued Soil Health Cards to farmers to monitor the soil health of every farm in the state.
Pablo Picasso's painting Les Femme d'Alger (Version O) became the most expensive painting after being sold for 179.3 million USD at an auction in New York.
Moodys(USA) released quarterly Global Macro Outlook 2015-16 report -

Atronger US dollar and shifts in capital flows will widen the gap between global economies in 2015-16.
US GDP growth will be 2.8% in 2015 and 2016.
GDP growth in G20 economies will be 2.8 % in 2015 and 3 % in 2016.
GDP growth of europw will be 1.5 % in 2015 and 2016.
China's GDP growth will be 6.8 % in 2015 and 6.5 % in 2016.
Indias GDP growth will be 7.5 % in 2015-16, highest in G20 economies. Make-in-India campaign will give a boost to domestic manufacturing and other reforms measures would bring in higher investment and boost growth. inflation will remain moderate due to inflation targeting policy of Reserve Bank of India (RBI). RBI intends to lower retail inflation to 6 % by January 2016 and 4 % (+/- 2%) thereafter.

Indian author Neel Mukherjee won 2014 Encore Award worth 10000 pounds for his novel The Lives of Others.
Lee Alan Johnson of England is appointed as Head Coach of Under-19 football team of India.
Reserve Bank of India (RBI) released report State Finances: A Study of Budgets of 2014-15. with theme Fiscal Consolidation: Assessment and Medium Term Prospects. The report is an annual publication that provides data, analysis and an assessment of the finances of state governments. Highlights are -

Renewed and sustained efforts to be made by states for fiscal consolidation to increase revenues.
Rapidly growing e-commerce can contribute to states' own revenue efforts after putting clarity in rules and better compliance.
Auctioning of natural resources need to be channelised for mineral rich states.
Transition from indirect tax regime to Goods and Services Tax from 1 April 2016 will create more revenues for centre and states.

Indian-Origin Harbhajan Kaur Dheer became first Asian woman to be elected as mayor in the United Kingdom (Ealing Council in London).
Rajya Sabha passed Companies (Amendment) Bill, 2014 to amend the Companies Act, 2013. Sixteen amendments about winding up, board resolutions, and utilisation of unclaimed dividends are made into Companies Act to address some issues raised by stakeholders. Lok Sabha passed the bill earlier on 17 December 2014.
Cabinet Committee on Economic Affairs (CCEA) approved 5 % disinvestment in National Thermal Power Corporation Limited (NTPC) and 10 % disinvestment in Indian Oil Corporation (IOC).
Union Cabinet approved Child Labour (Prohibition & Regulation) Amendment Bill, 2012 meant to amend the Child Labour (Prohibition & Regulation) (CLPR) Act, 1986 and allows children below age of 14 years to work in select non-hazardous family enterprises.

Children below 14 years are prohibited to be Employed in all occupations and processes. However, a child helping his family or family enterprise, which is other than hazardous occupation or process after his school hours. A child working as artist in an audio-visual entertainment industry is also not prohibited( except the circus) without affecting the school education.
Punishment for employers for violation of the CLPR Act -


First offence of employing any child in violation of the Act will be imprisonment for 6 - 24 months, or fine between 20000 - 50000 rupees.
Second offence of employing any child in violation of the Act will be imprisonment of 1 - 3 years.

May 13, 2015

May 13 - Birth Anniversary of Former Indian President Fakhruddin Ali Ahmed. Fakhruddin Ali Ahmed was fifth President of India from 1974 to 1977.
President Pranab Mukherjee presented Presidential Awards for Classical Tamil for 2011-12 and 2012-13 -

Young Scholar Award -

2011 - 12 => K Iyyappan, E Ezhilvasanthan and K Jawahar
2012 - 13 => A Sathish, R Venkatesan, B Jaiganesh, M R Devaki and U Alibava

Kural Peedam Award -

2011 - 12 => Eva Maria Wilden (Germany)

Tolkappiyar Award -

2011 - 12 => S V Shanmugam
2012 - 13 =>R Krishnamurthi

Various Memorandum of Understanding between India and South Korea -

Audio-Visuals Co-Production (to promote Cooperation between the film industries of the two countries)
Maritime transport and logistics
Electric power development and new energy industries

Various Memorandum of Understanding between India and Mongolia -

Traditional Systems of Medicine and Homoeopathy 
Border Guarding, Policing and Surveillance
Transfer of sentenced persons 

Various Memorandum of Understanding between India and China -

Extension of agreement for Cooperation in Traditional Medicine
Tourism, mining and mineral sector

Government approved amending Benami Transactions (Prohibition) Act, 1988 to fight the black money inside the country by Seizing benami properties and putting fine with imprisonmet.

Union Cabinet approved New Urea Policy 2015 for next four years

aimed at maximizing production and minimize dependence on imports -

Policy aims to maximize urea production in country to reduce the subsidy burden on Government.
Savings in energy will reduce carbon-footprint and be more environment friendly.
Policy will ensure timely supply of urea to farmers at same Maximum Retail Price (MRP) with less burden on the exchequer.
Policy will directly save subsidy of Rs. 2618 crore and indirect saving of Rs. 2211 crore (total Rs.4829 crore) with revised specific energy consumption norms and import substitutions. During the next four years, It will help in making additional 20 lakh/MT urea annually. 

Government decided in January 2015 to allow urea producers to produce neem coated urea upto 75 - 100 % of production to benefit the farmers.

Neem coated urea is required less in quantity for same area and will give higher crop yields.
Underground water contamination due to leaching of urea will get reduced as nitrogen in neem coated urea gets released to plants very slowly.
Neem coated urea is unfit for industrial use, so illegal diversion to industries will also reduce.

MRP of urea for farmers is kept the same at Rs. 268/- per bag of 50 kgs. Farmers have to pay an additional Rs.14/- per bag for neem coated urea.
Government has decided to revive closed urea units at Gorakhpur (Uttar Pradesh), Barauni (Bihar), Talcher urea unit in Odisha and Ramagundam in Telangana to produce and additional 26 lakh tonnes.
By all these measures, import dependency of India for urea will reduce. Presently, India imports about 80 lakh metric tonnes of urea out of total demand of 310 lakh metric tonnes. 
Government today also decided to continue the existing subsidy rates for Phosphatic and Potassic (P&K) fertilizers, Muriate of Potash (MOP), etc.) under Nutrient Based Subsidy (NBS) policy for current year.  
19 units are producing phosphatic fertilizers and 103 units making SSP (Single Super Phosphate). These units rely heavily on import of phosphate as there is no resource of Potash in India.

Government approved Namami Gange Program to clean Ganga river in a comprehensive manner with a budget outlay of Rs. 20,000 crore for the next 5 years.

Government of India has incurred over Rs. 4000 crore on this cleaning ganga since 1985.

Cabinet Committee on Economic Affairs (CCEA) approved two major policies to improve equity in the market and help delayed projectws due to various reasons -  

First Reform is - a comprehensive Exit Policy framework to permit builders to divest 100 % of their equity two years after completion of construction. It will unlock equity from completed projects and will make it available for investment into new projects. This decision will help release equity worth Rs. 4500 crores. 
Second Reform is - To allow National Highways Authority of India (NHAI) to intervene in delaying projects. From ongoing 240 PPP (Public private partnership) Projects, some are delaying due to land acquisition issues, grant of clearances and shortage of construction materials etc. NHAI may now provide funds to such projects on a loan basis which will be recovered with interest from toll receipts immediately after completion of construction.

H. E. Mr. Raymond Tshibanda N'Tungamulongo, Foreign Minister of Democratic Republic of Congo visited India.
Chen Wu, Governor of Guangxi Autonomous Region of China Visited India.
Micro, small and medium enterprises ministry (MSME) tied up with Samsung to open a Digital Academy for offering young students a skill development course based on Tizen operating system (OS) platform. 

May 12, 2015

PM Narendra Modi launched Two Insurance and One Pension sector welfare Schemes -

Pradhan Mantri Jeevan Jyoti Bima Yojana (PMJJBY) - It provides annual life insurance of 2 lakh rupees and covers death due to any reason. A premium of 330 rupees per annum is paid by the subscribers to enroll in the scheme. People in the age group of 18 to 50 years having a bank account are eligible to join.
Pradhan Mantri Suraksha Bima Yojana (PMSBY) - It provides for risk coverage of 2 lakh rupees for accidental death and full disability and 1 lakh rupees for partial disability due to an accident. It is available to people in the age group of 18 to 70 years having a savings bank account. A premium of 12 rupees per annum is paid by the subscriber.
Atal Pension Yojana (APY) - will address old age income security need of All citizens in unorganised sector.
Age of joining is 18 - 40 years. All existing subscribers of Swavalamban would be automatically migrated to APY. Subscribers would receive fixed pension between 1000 - 5000 rupees per month at the age of 60 years, depending on their contributions, that will vary on the age of joining the scheme. Those joining at earlier age will get more pension on reaching 60 years of age.

PM Narendra Modi inaugurated upgraded IISCO Steel Plant (ISP) in Burnpur (West Bengal). Cost for upgradation is 16000 crore rupees and plant's production capacity has increased from 0.85 million tonnes per annum (mtpa) to 2.9 mtpa.
India successfully test fired BrahMos Supersonic Cruise Missile for 48th time from Andaman and Nicobar islands. The advanced version of the land-to-land BrahMos Block-III version has full-range of 290 km.
Maharashtra Industrial Development Corporation (MIDC) signed a memorandum of understanding (MoU) with SIDBI Venture Capital provide easy finance to micro, small and medium enterprises (MSMEs). Size of Funds is 200 crore rupees, 75 crore by MIDC and 125 crores by SIDBI.
Finance Ministry appointed committee under chairmanship of Justice Ajit Prakash Shah (head of 20th Law Commission of India) to look into issue of Minimum Alternate Tax (MAT) on Foreign Institutional Investors (FIIs) to resolve the contentious issue of MAT between the tax authorities and the foreign investors.

As per Finance Act 2015, 20 % MAT on Capital Gains made by FIIs is waived off from the financial year 2015-16.
However, the issue of imposing MAT for past years (till 2014-15) has become controversial as the FIIs raised objections to 68 notices (for 602 crores rupees) by International Taxation Wing of the Income Tax Department.

Indian discus thrower Vikas Gowda won Gold at Jamaican International Invitation meet throw of 65.14 metres.
Hollywood actress Elizabeth Wilson passed away.
K Satish Reddy has been appointed as Chairman of the National Safety Council (NSC). He is also Chairman of Dr Reddys Laboratories Ltd.
Arun Pudur, owner of software firm Celframe, named as 10th in Wealth-X List of wealthiest entrepreneur under the age of 40 with an estimated net worth of 4 billion USD.

Pudur is a 37 year old and founded the software firm Celframe in 1998 which produces the worlds second most popular word processor after Microsoft.
Nine of self-made billionaires on the Wealth-X top 10 list made their fortunes from the technology sector.
Youngest entrepreneur on the list is 32-year-old Leo Chen, chairman of Jumei International Holding one of Chinas largest online cosmetics retailers.
Wealth-X is a reputed agency on wealth intelligence, providing sales, marketing, strategy and compliance solutions to clients in the financial services, luxury, not-for-profit and education sectors.

Communication and IT Minister Ravi Shankar Prasad launched India Post's E-Commerce Centre in Delhi to cater the e-commerce business enterprises capable of handling 30000 parcels in a day.
Indian-born Nikesh Arora appointed as President of Japan's multinational telecommunications and internet company SoftBank Corp.
Cyriac Joseph appointed as interim chairperson of National Human Rights Commission (NHRC) replacing K.G. Balakrishnan (sixth and longest serving chairman of NHRC).
Hyderabad will host four-day Indo-Global Pharma Expo and Summit 2015 on July 24, 2015. The announcement was made by P V Appaji, Chief of Pharmaceuticals Export Promotion Council of India.
Lok Sabha passed Undisclosed Foreign Income and Assets (Imposition of Tax) Bill 2015 -

Provisions of the Act will apply to undisclosed foreign income and assets with Rate of tax of 30 % of Undisclosed foreign income or assets.
Violation of the provisions of the proposed new legislation will entail penalties in form of three times the taxable amount.
Failure to furnish return in respect of foreign income or assets shall attract a penalty of 10 lakh rupees.
Punishment for willful attempt to evade tax in relation to a foreign income located outside India will be rigorous imprisonment from 3 - 10 years and a fine.
The same punishment is prescribed for assessees who have filed a return of income, but have not disclosed foreign asset or has furnished inaccurate particulars of the same.
Provisions will also apply to banks and financial institutions helping in concealment of foreign income of Indians through falsification of documents.
Certain safeguards for assesses have been provisioned in the act including -

Requirement of mandatory issue of notices to the person against whom proceedings are being initiated with grant of opportunity of being heard
Right of appeal to Income-tax Appellate Tribunal, High Court and the Supreme Court has been protected.
Failure to report bank accounts with maximum balance of up to 5 lakh rupees at any time during the year will not put penalty as it might not have been reported my mistake or by ignorance.
The Bill provides a one-time compliance opportunity for a limited period to persons who have any undisclosed foreign assets which have not been disclosed for the purposes of Income-tax.

Lion census report 2015 (14th lion census )-

Number of Asiatic lions in Gir sanctuary of Gujarat increased to 523
27 % increase in the number of Asiatic lions compared to 2010 census.
There are 201 female lions, 109 male lions and 213 sub-adults in Gir sanctuary and in other protected areas in Gir Somnath, Junagadh, Amreli and Bhavnagar districts of Saurashtra region of Gujarat.
The lion population was registered using Global Positioning System (GPS) in case of direct sighting or direct contact methods.

May 11, 2015

Madrid Tennis Open 2015 -

Men's Singles - Andy Murray of Britain won by defeating Spain's Rafeal Nadal.
Women's Singles - Petra Kvitova of Czech Republic won by defeating Russia's Svetlana Kuznetsova.
Men's Doubles - Rohan Bopanna (India) and Florin Mergea (Romania) won by defeating Serbian-Polish pair of Nenand Zimonjic and Martin Matkowski.

Nico Rosberg (Mercedes) from Germany won Spanish Grand Prix Formula 1 World Championship.
British-Indian Priti Patel is appointed as employment minister of Britain in Prime Minister David Cameron's new cabinet.
Goa Government launched hot air balloon and amphibious vehicles service to add attractions to its tourism portfolio.
Haryana Government included Deaflympics in its Sports Policy to enable Deaflympian medalists to get cash rewards, jobs and other benefits. Deaflympics were previously known as World Games for the Deaf and International Games for the Deaf.
National Green Tribunal (NGT) ordered that every household in Delhi will have to pay a monthly environmental compensation to clean up Yamuna River. NGT bench headed by its chairperson Justice Swatanter Kumar made this decision on a petition of environmental activist, Manoj Misra against severe pollution in River Yamuna.
KV Kamath will be appointed as first chief of New Development Bank of BRICS countries (Brazil, Russia, India, China and South Africa) for Five years. He has served as chairman of Infosys and Non-Executive Chairman of ICICI Bank.
May 11 - National Technology Day. It is Celebrated since 1999. On this day, there have been several technological milestones achieved by India.

Successful series of nuclear tests at Pokhran at May 11, 1998.
First indigenous aircraft "Hansa-3" was test flown from Bangalore and successful test firing of the Trishul missile were also performed on the same date.

North Korea successfully test-fired newly developed Submarine-Launched Ballistic Missile (SLBM).
A 7.3 Magnitude major earthquake struck eastern Nepal near Mount Everest, two weeks after Devastating 7.9 Magnitude earthquake that killed more than 8,000 People on Apr 25, 2015.
Indirect Tax Collections increase 46.2%from Rs.32,661 Crore in April, 2014 to Rs. 47,747 Crore during April 2015.

Central Excise collections increased from 8,655 crore in April, 2014 to 18,373 crore during April 2015.
Customs collections increased from 11,555 crore in April, 2014 to 14,286 crore in April, 2015.
Service Tax collections increased from 12,451 crore in April, 2014 to 15,088 crore in April, 2015.

Taxes Collections data in FY 2014-15

Direct Taxes Collections (Income Tax,  Corporate tax, Wealth tax) 


| | | |
| --- | --- | --- |
| Financial year | Revised Estimates | Direct Taxes collections |
| 2012-13 | 5,65,835 | 5,58,658 |
| 2013-14 | 6,36,318 | 6,38,543 |
| 2014-15 | 7,05,628 | 6,95,988 |

Contribution of direct and Indirect taxes to the total Central Taxes is - 

| | | | | |
| --- | --- | --- | --- | --- |
| Financial year | Direct Taxes | Indirect Taxes | Total Central Taxes (direct and indirect) | Direct Taxes as % of Total Central Taxes |
| 2012-13 | 5,58,658 | 4,74,482 | 10,33,140 | 54.07% |
| 2013-14 | 6,38,543 | 4,97,061 | 11,35,604 | 56.22% |
| 2014-15 | 6,95,988 | 5,44,157 | 12,40,145 | 56.12% |

May 10, 2015

President Pranab Mukherjee Visited Russia to witness Victory Day parade on 9 May 2015 to mark 70th anniversary of Allied forces victory in the Second World War.

During this visit, Mukherjee was conferred with honorary Doctorate by the Russian Diplomatic Academy.
11 Memorandum of Intent (MoI) were signed between India and Russia to establish Network of Institutions of Higher Education. 
President also inaugerated Namaste Russia festival in Russian capital Moscow.

Online fashion retailer Myntra.com acquired Bengaluru-based startup firm Native5 Software Solutions. With this acquisition, Native 5 will join Flipkart, parent company of Myntra.
Singapore PM Lee Hsien Loong opened first museum Indian Heritage Centre in Little India dedicated to Indian history.
Eminent historian and social scientist Amalendu Guha passed away.
Mhairi Black from Scotland became youngest lawmaker of Britain at the age of 20. The freshly elected lawmaker is . She belonged to Paisley and Renfrewshire South, a constituency outside Glasgow. She defeated Douglas Alexander, Labour's election chief and a former Cabinet minister with 17864 votes.
Nepal Rastra Bank announced to provide interest-free loans for rebuilding houses up to 25 lakh nepali rupees in the Kathmandu Valley and 15 lakh nepali rupees for those outside the capital.

Nepal Rastra Bank is the regulatory authority of the Nepalese economy.
Nepal Rastra Bank also said the commercial banks and financial institutions could take a maximum interest of 2 % under home loan for such purposes.

Muglawali village of Yamungar district in Haryana came into news after district authorities claimed that they have dugged out a paleo (old) channel resembling now inactive River Saraswati.
Underwater explorers in Madagascar claimed to have discovered treasure belonging to the notorious 17th Century Scottish pirate captain William Kidd. They found a 50-kg silver bar on the island of Sainte Marie, from the ship of Captain Kidd.

Captain Kidd was appointed by British authorities to tackle piracy but later became a criminal. He was executed in 1701 for piracy after returning from a voyage to the Indian Ocean.

Rajya Sabha passed 119th Constitutional Amendment Bill on Land Boundary Bill (LBA) to operationalise Land Boundary Agreement with India and Bangladesh, and exchange of certain enclaves of land between the two countries. Bill will now be introduced in Lok Sabha and will then be sent for President's signatures. As it is the Constitutional Amendment Bill, It would require ratification of at least 50 % of the state legislatures before it comes into effect.

Bill now includes territories in Assam, West Bengal, Tripura and Meghalaya.
The bill's passage will lead to an amendment in the first schedule of the Constitution and give effect to a May 1974 agreement between India and Bangladesh on acquisition and transfer of territories.
Exchange will see Bangladesh take over 111 enclaves (17160 acres) from India's possession and India will receive 51 enclaves (7110 acres) from Bangladesh.
Enclaves are tiny landlocked territories that each country has within the borders of the other nation.

May 09, 2015

May 9 - Birth Anniversary of Renowned Freedom Fighter Gopal Krishna Gokhale.
Porbandar Naval base in Gujarat has been commissioned as INS Sardar Patel by Gujarat Chief Minister Anandiben Patel.
Lok Sabha passed Goods and Services Tax (GST) Bill, 2014 (Also called Constitution (122nd Amendment))

The bill is aimed at transforming India into a common market, unifying into a national goods and services tax expected to boost manufacturing and reduce corruption. Main Highlights are -
It will insert Article 279A in the Constitution.
It proposes an additional tax on supply of goods, under 1 % and will be collected by central government for a period of two years and apportioned to the States in inter-State trade.
It provides for the compensation to the States for loss of revenue arising on account of implementation of GST for a period of five years.
It combines all Central indirect taxes and State Value Added Taxes.
It covers all goods and services except alcoholic liquor for human consumption for the levy of GST.
Now, after passing in Rajya Sabha and approval by more than a half of India's 29 states, it will give equal tax goods and services powers to central and state governments.

Save the Children's 16th annual State of the World's Mothers (SOWM) report titled The Urban Disadvantage, released by Union Minority Affairs Minister Najma Heptulla -

The report's focus is on struggle of poorest mothers and children in rapidly urbanizing world. It presents the Mothers' Index for 179 countries and show where mothers and children fare best and where they face the greatest hardships.
Top 10 countries in the Mother Index

| Rank | Country |
| --- | --- |
|  1 |  Norway |
|  2 |  Finland |
|  3 |  Iceland |
|  4 |  Denmark |
|  5 |  Swedan |
|  6 |  Netherlands |
|  7 |  Spain |
|  8 |  Germany |
|  9 |  Australia |
|  10 |  Belgium |

 Bottom 10 Countries in the Mother Index

| Rank | Country |
| --- | --- |
|  169 |  Haiti & Sierra Leone |
|  170 |  Guinea-Buisseau |
|  171 |  Chad |
|  172 |  Ivory Coast |
|  173 |  Gambia |
|  174 |  Niger |
|  175 |  Mali |
|  176 |  Central African Reblic |
|  178 |  DR Congo |
|  179 |  Somalia |

India is ranked at 140th position in the Mother's Index on the basis of Risk of maternal death, Under-five mortality rate, Educational status, Economic achievement and Political status.

Finance Ministry made Permanent Account Number (PAN) mandatory for private firms seeking Central Excise Registration.
USA's National Aeronautics and Space Administration (NASA) successfully tested a ten-engine electric plane Greased Lightning (GL)-10 to enhance capabilities in using remotely piloted aircrafts for science investigations.
Cabinet Committee on Economic Affairs (CCEA) increased investment limit by Government agencies in Mega Food Parks to 100 % of their equity holding from 26 % currently in the Special Purpose Vehicle (SPV). New regulation will bring more investment in food processing for smooth implementation of the Mega Food Parks Scheme (MFPS).
Frence's Parliament approved a surveillance law to strengthens intelligence services to prevent terrorist attacks. 
Indian Army team emerged champions in 19th Federation Cup National Senior Athletic Championships in Mangaluru (Karnataka) with 123.5 points. Tamil Nadu team came at second position by securing 114 points.
Canadian Parliament (House of Commons) approved Bill C-51, Anti-Terror Act, 2015 to empowers countrys spy agencies and give the Canadian Security Intelligence Service (CSIS) the ability to operate overseas and make preventative arrests.
Ministry for Social Justice & Empowerment launched Credit Enhancement Guarantee Scheme for Scheduled Castes. The scheme is implemented by Industrial Finance Corporation of India (IFCI) Ltd with a sum of 200 crore rupees for young and start-up entrepreneurs of Scheduled Castes (SC) to avail financial assistance.
Forbes released Global 2000 Companies list of the world's powerful companies as measured by revenues, profits and market value.

These 2000 companies are from 61 countries with combined revenues of 39 trillion USD, profits of 3 trillion USD, assets worth 162 trillion USD and market value of 48 trillion US dollar.
At the top is Industrial and Commercial Bank of China for third consecutive year. Bank of China jumped 5 spots to the 4th Place. For the first time, China's four biggest banks own the top four spots. 
Berkshire Hathaway is at 5th place, making Warren Buffet's company largest in USA.
China and USA occupy top 10 spots for a second year in a row. 
USA has most (579) companies in the top 2000 List. China second (232 ), Japan third (218) and UK fourth (95) companies
Among Continents, Asia at top with 691 Copanies, North America has 645 companies Europe 486 companies. 
Two countries debut on the list this year: Argentina and Cyprus.
India added two companies this year.
At top of Indian Companies is Reliance Industries (142th) with market value of 42.9 billion USD. Followed by State Bank of India (152th) with 33 billion USD Market Value.
The other Indian companies on the list are Oil and Natural Gas (183), Tata Motors (263), ICICI Bank (283), Indian Oil (349), HDFC Bank (376), NTPC (431), Tata Consultancy Services (485), Bharti Airtel (506), Axis Bank (558), Infosys (672), Bharat Petroleum (757), Wipro (811), Tata Steel (903) and Adani Enterprises (944).

Finance minister Arun Jaitleylaunched DD News mobile app as an agenda of Prasar Bharati, Doordarshan (DD) and All India Radio (AIR) to have more coverage and give facts.
Philippine and Japanese coast guards held an anti-piracy drills in Manila Bay. This is the first drill between Japan and the Philippines since signing a strategic partnership pact in 2012.
French magazine Charlie Hebdo has been presented with Freedom of Expression Courage Award 2015 by PEN American Centre at the American Museum of Natural History.
Lok Sabha 2015 passed Juvenile Justice (Care and Protection of Children) Bill 2014.

According to data from National Crime Records Bureau, crimes by juveniles in the age group of 16-18 years have increased, especially in certain categories of heinous crimes.
Bill will now allow children in 16-18 age group to be tried as adults if they commit heinous crimes and it will be examined by a Juvenile Justice Board to assess if the crime was committed as a child or as an adult.
The bill proposed to streamline adoption procedures for orphaned, abandoned and surrendered children by making mandatory registration of all institutions engaged in providing child care.

May 08, 2015

Book "Unbelievable – Delhi to Islamabad' has been written by Bhim Singh.
Pradeep Kumar Joshi is appointed as a Member of Union Public Service Commission. 
David Cameron has been re-elected as prime minister of Britain. His Conservative Party won 331 out of total 650 Seats.
Achal Kumar Joti has been appointed as Election Commissioner in the Election Commission of India.

Election commission of India consists of a chief election commissioner and two election commissioners. Currently, chief election commissioner is Nasim Zaidi and two election commissioners are Achal Kumar Joti and one seat is vaacant.

Arvind Saxena is appointed as a Member in the Union Public Service Commission.
Vice-Minister of Foreign Affairs of Japan, Kentaro SONOURA Visited India.
Marc Van Ameringen, Executive Director of GAIN (Global Alliance for Improved Nutrition) Visited India and met Minister of Tribal Affairs Jual Oram.

GAIN was Founded in 2002 with headquarter in Geneva, Switzerland.

Governement released commemorative coin on 100th anniversary of Swami Chinmayananda.

May 07, 2015

07 May, 2015 -154th Birth Anniversary of Rabindra Nath Tagore (Born on May 7, 1861)
07 May, 2015 - 55th Foundation day of India's Border Roads Organization (Founded on May 7, 1960).
General Insurance Corporation of India (GIC Re) will develop an insurance product for Department of Atomic Energy (DAE) and Financial Services (DFS) to provide insurance cover for liability arising from Civil Liability for Nuclear Damages (CLND) Act, 2010 for benefit of staff of nuclear power plants.
Agriculture Ministers of G20 Countries met in Istanbul on 7-8 May 2015 to address rising challenges of food security as worl's population will rise to 9 Billion in 2050. Radha Mohan Singh, Agriculture Minister of India attended on India's Behalf and met Mr Phil Hogan, Agriculture Commissioner of European Union.
Nuclear Reactors of India - An Overview -

There  are  21  nuclear  power  reactors  in  the  country  with  a  total installed capacity of 5780 MW.
One Of these, Rajasthan Atomic Power Station Unit 1 (100 MW) at Rawatbhata is under shutdown for techno-economic assessment.
Kudankulam Unit – 2 is presently under commissioning.
Five reactors are presently under various stages of construction with a total capacity of 3300 MW - :

Project

Location

Capacity

(MW)

Anticipated

 Completion

Dates

Kakrapar Atomic Power  Project

Units 3&4 (KAPP 3&4)

Kakrapar,

Gujarat

1400

2017-18

 Rajasthan Atomic Power Project

Units 7&8 (RAPP 7&8)

Rawatbhata,

Rajasthan

1400

2018-19

Prototype Fast Breeder Reactor

(PFBR)

Kalpakkam,

Tamil Nadu

500

2015-16

 

 

 

 

 

 

 

 

 

Share of the nuclear power generation in the 2014-15 was 3.6% of total electricity Generation.

Dilip Babasaheb Bhosale is appointed as Chief Justice of Hyderabad High court (Andhra Pradesh and Telengana) upon retirement of Kalyan Jyoti Sengupta.
Contribution of manufacturing MSME (Micro Small and medium enterprises) sector to GDP during 2008-09, 2009-10, 2010-11, 2011-12 & 2012-13 has been 7.52, 7.45, 7.39, 7.27 & 7.04 % of GDP respectively, as per GDP Data published by Central Statistics Office (CSO) of MOSPI (Ministry of Statistics and Programme Implementation).

Taking into account contribution of MSME services sector, which is approx 30.50% during 2012-13, share of MSME sector in GDP during 2012-13 has been total 37.54 % of GDP.

Bangladesh Minister of Public Administration, Begum Ismat Ara Sadique visited India.
A. Jayathilak, Chairman of Spices Board has been given additional charge of chairman of Rubber Board.
India signed $31 million loan agreement with Asian Development Bank (ADB) to boost water availability in Karnataka through implementation of Integrated Water Resources Management (IWRM).

May 06, 2015

Government approved building GSAT-17 and GSAT-18 communication satellites, weighing over 3400 Kgs each, for providing replacement capacity with total budget of Rs. 1020 crores each in a period of 30 months with structure similar to GSAT-10 satellite.  These satellites will provide replacement capacity in different frequency bands and protect operational services.
Government made Real Estate Investment Trusts (REITs) eligible under Foreign Exchange Management Act (FEMA) to enable foreign investment inflows into real estate projects, that was prohibited as of now. 
Government approved revising Double Taxation Avoidance Convention (DTAC) with Korea (signed in 1985) to prevent fiscal evasion of taxes. Revised Double Taxation Avoidance Agreement (DTAA) will provide tax stability to Both Countries. 
Indian Space Research Organisation (ISRO) has initiated process of formulating a National Space Act for India for regulating space activities.
French Defence Minister Le Drian visited India.
As per a recent report, Small Industries Development Bank of India (SIDBI) has been implementing Mahila Udyam Nidhi and Mahila Vikas Nidhi to offer equity and developmental assistance to women for income generating activities.
National Safai Karamcharis Finance & Development Corporation (NSKFDC) and Credit Enhancement Guarantee Scheme for Scheduled Castes of IFCI launched Commercial Motor Driving Training Programme with Self Defense Skills for Women Programme.
Government approved signing of Memorandum of Understanding (MoU) on Renewable Energy Cooperation between India and Seychelles in March, 2015 during visit of PM Narendra Modi to Seychelles.

May 05, 2015

Indian Railway Catering and Tourism Corporation (IRCTC) teamed up with ASI (Archaeological Survey of India) for e-ticket facility for entry to Taj Mahal and Humayun's Tomb.
Chithirai Thiruvizha Festival is celebrated in Madurai (Tamilnadu) during Tamil month of Chitirai in April. It is one of the longest celebrations of the world that lasts for one month. First 15 days of the festival is celebrated for Meenakshi, and next 15 days are celebrated for Alagar.
05 May - Birth anniversary of Giani Zail Singh, former President of India.
Han Changfu, China's Agriculture Minister Visited India.
France agreed to provide 25% discount on deal for purchase of 36 Rafale MMRCA (medium multi-role combat aircraft) aircrafts by India. India will gain a lot in this deal as Qatar will pay about 290 Million USD for purchasing 24 of same aircrafts from France while India would pay about 200 Million USD per aircraft.
Army Inducted indigenously developed supersonic surface-to-air missile Akash with strike range of 25 KM.
05 May 2015 - World Asthma Day. Theme of 2015 is You Can Control Your Asthma and sub-theme - Time to Control Asthma.
Rajasthan Government signed an agreement with National Health Mission (NHM), UNICEF and GAIN (Global Alliance for Improved Nutrition) to tackle problem of malnourishment in the state.
PM Narendra Modi joined Chinese social media platform Weibo.
Union Cabinet approved 119th Constitutional Amendment Bill on Land Boundary Agreement (LBA) between India and Bangladesh to operationalize Land Boundary Agreement with Bangladesh.

May 04, 2015

Eminent journalist Shri Amitabha Chowdhury Passed Away.
62nd National Film Awards presented. Shashi Kapoor honoured with Dadasaheb Phalke Award this year.
First Business Session of 48TH Annual Meeting of the Asian Development Bank (ADB) held in Baku(Capital of Azerbaijan). Finance Minister Arun Jaitley attended on India's Behalf.
Third India-Tunisia Foreign Office Consultations (FOC) held in Tunis. Indian delegation was led by Secretary (East) Anil Wadhwa.
Railways won 5th Hockey India Senior Women National Championship 2015 defeating Jharkhand.
Football Club Chelsea won Barclays Premier League 2014-15 defeating Crystal Palace.
Book Indian Bumblebees written by entomologist M.S. Saini along with Rifat H. Raina and Harpeet Singh. It states that India has 48 out of the 250 known species of bumblebees.
Sandeep Jajodia removed as the president of Boxing India (BI).
American boxer Floyd Mayweather Jr. defeated Manny Pacquiao from Philippines to win the unified World Welterweight title. The match was termed as Fight of the Century and was held at MGM Grand, Las Vegas (USA).
Swiss player Roger Federer won First Istanbul Open Men's singles title by defeating Pablo Cueves of Uruguay.
First cow-urine refinery inaugurated at Pathmeda village in Jalore district of Rajasthan for research on the cow products.
India won 3 gold and 2 bronze medals at International Shooting Competition in Germany. Abhinav Bindra won single and team gold with Chain Singh and Gagan Narang in 10 metre air rifle event. Chain Singh also won gold in 50 metre mens rifle. Gagan Narang won Bronze in 50 metre rifle and Apurvi Chandela won Bronze in womens air rifle.
Bharat Heavy Electricals Limited (BHEL) commissioned a 195 MW thermal unit of Kanti Bijlee Utpadan Nigam Limited (KBUNL) in Muzaffarpur in Bihar.
Madhya Pradesh Government will build a 750 megawatt (MW) solar photovoltaic (SPV) plant in Rewa district. It will be developed in three phases of 250 MW each. On completion, it will become world's largest solar power plant and will leave beghind Topaz Solar Farm (550 MW) in California (USA).

United Nations Educational, Scientific and Cultural Organization (UNESCO) presented 2015 UNESCO/Guillermo Cano World Press Freedom Prize to Syrian journalist and rights activist Mazen Darwish on the occasion of the World Press Freedom Day for his work in Syria for more than a decade as a human rights defender and a journalist.

May 03, 2015

03 May - World Press Freedom Day. Theme for 2015 is Let Journalism Thrive.
03 May - Constitution Day of Poland. Constitution of poland was enacted on May 3, 1791.
Nursultan Nazarbayev has been re-elected as President of Kazakhstan for his consecutive fifth term. He is first president of Kazakhstan and holding this post since 24 April 1990.
International Buddh Purnima Diwas 2015 To be hosted by India on 04 May, 2015 with support of International Buddhist Confederation.
Union Science & Technology Minister Dr Harsh Vardhan stated that Government will set up Eastern India's first observational astronomy institute in Ayodhya Hills of Purulia district of West Bengal.
Tesla Motors (led by ELON M USK) launched solar energy battery system Powerwall home battery that charges by electricity generated from solar panels. It's a rechargeable lithium-ion battery designed to store energy for load shifting, backup and self-consumption of solar power generation to reduce dependence on powergrids.
Book China – Confucius in the Shadows is written by Poonam Surie.
Spanish tennis player Rafael Nadal received Golden Medal for Merit in Work as top civilian honours of Spain for outstanding performance in any profession.
World Health Organisation (WHO) and Organisation for Economic Co-operation and Development (OECD) released report Economic cost of the health impact of air pollution in Europe: Clean air, health and wealth to assess economic burden of deaths and diseases resulting from air pollution in 53 countries in European Region.

Report estimates that WHO European region in 2010 lost 1.6 US trillion dollars due to premature deaths and diseases caused by air pollution due to more than 600000 premature deaths.

May 02, 2015

Indian Chemistry Scientist C.N.R. Rao has been given Highest Civilian Award of Japan, Order of the Rising Sun, Gold and Silver Star for his 'contribution to promoting understanding in science and technology between Japan and India.
Union Minister of State for Culture, Tourism and Civil Aviation, Mahesh Sharma inaugurated first Science Centre and Planetarium of Union Territory of Puducherry.
Memorandum of Agreement (MoA) signed between Jharkhand Government and National Thermal Power Corporation (NTPC) for Patratu Thermal Power Station (PTPS) to be set up through a Joint Venture between NTPC and Jharkhand Bidyut Vitaran Nigam Ltd. (JBVNL) with 74:26 equity participation. 
Government approved name change of Bangalore city railway station as 'Krantiveera Sangolli Rayanna' railway station.
Surender Singh took over as Director General of CISF (Central Industrial Security Force).
National Aeronautics and Space Administration (NASA) ended operations of MESSENGER Mission to study planet Mercury s atmosphere. Journey of the spacecraft came to an end with Expected Impact (EI) on Mercurys surface at a speed of 14000 kmph and creating a crater about 52 feet wide.
Department of Telecommunications extended date of implementation of the full Mobile Number Portability (MNP) by two months (till 3 July 2015) on the basis of request made by the Cellular Operators Association of India (COAI).
Andhra Pradesh and Telangana started 5 lakh rupees Accident Insurance for transport drivers also including education of two children of the beneficiary.
Union Ministry of Youth Affairs and Sports recognised Motor Sports as a sport by including it in the list of sports ministry-backed National Sports Federations (NSF).
Global warming will lead to extinction of 1 in 6 species by end of century if emission of carbon dioxide stays the same as per a study Accelerating extinction risk from climate change by Mark C. Urban of University of Connecticut (USA).
Four Indians will be conferred with the Spring Imperial Decorations of Japan among the 85 foreign recipients to be conferred by Emperor of Japan Akihito.

Order of the Rising Sun, Gold and Silver Star - Thottuvelil Krishna Pillai Aiyappankutty Nair, Chintamani Nagesa Ramachandra Rao
Order of the Rising Sun, Gold and Silver Rays - Nikunj Parekh
Orders of the Sacred Treasure, Gold and Silver Rays - Topgay Bhutia

Union Tourism Ministry released Draft National Tourism Policy 2015 aimed at boosting tourism sector in the country and increase India's share in world tourist arrivals from 0.68% to 1% by 2020 and 2% by 2025. Key Features are -

National Tourism Advisory Board (NTAB) will be set up under chairmanship of Union Tourism Minister to monitor the implementation of the policy.
National Tourism Authority will be established with representation from the trade and industry and interconnected departments or agencies to execute the policy.
To attract foreign tourists the government will play a more pro-active and decisive role at multilateral tourism fora such as the Buddhist Circuit, Ramayana Circuit, Himalayan Circuit, Heritage Circuit, etc.
May 01, 2015
May 1 - Constitution day of the Marshall Islands (island country near equator in Pacific Ocean). On May 1, 1979, constitution of the Marshall Islands was signed.
May 1 - Gujarat day and Maharashtra Day. States of Maharashtra and Gujarat were formed by Bombay Reorganisation Act enacted on 25 April 1960 and came into effect on 1 May 1960.
May 1 - Labour Day or International Workers' Day or May Day. In United states of America, It is celebrated as Labor Day on 1st monday of September.
USA Ambassador Richard Verma met Union Agriculture Minister Shri Radha Mohan Singh.
Prannoy Roy (Executive Co-chairman of NDTV) Redink Lifetime Achievement Award 2015 in Mumbai, awards presented by Railway Minister Suresh Prabhu. Other Awardees are -

Journalist of the Year - Sreenivasan Jain of NDTV
Impact Editor of the Year - Arnab Goswami (Editor-in-Chief of Times Now)
News Start-Up of the Year - News website Scroll.in

North and South America became first regions to eradicate rubella (German measles). due to no new cases reported in past five years.
Chinas National Development and Reform Commission (NDRC) released new action plan One Belt, One Road meant to establish new routes linking Asia, Europe and Africa.

It has two parts, a new Silk Road Economic Belt (SREB) linking China to Europe that cuts through mountainous regions in Central Asia and the Maritime Silk Road (MSR) to link China's port facilities with the African coast and push through Suez Canal into the Mediterranean Sea.

Nadia district of West Bengal declared as first open defecation-free (ODF) district in India due to collaborative efforts with United Nations Children's Fund (UNICEF) and World Bank for construction of toilets across the district.
Union Cabinet approved introduction of Compensatory Afforestation Fund (CAF) Bill, 2015 in the Parliament to provide for institutional mechanism at Centre and State levels to ensure expeditious utilization of amounts realised in lieu of forest land diverted for non-forest purpose. Key Provisions are -

Establishment of Compensatory Afforestation Funds at National and State levels to credit amounts collected by State Governments to compensate loss of forest land diverted for non-forest purpose.
Constitution of Compensatory Afforestation Fund Management and Planning Authority (CAMPA) at state and national levels to utilise amounts credited to the corresponding CAFs.
Establishment of a Monitoring Group to assist the National CAMPA in monitoring and evaluation of activities undertaken from amounts released from the National CAF and State CAFs.
Advertisement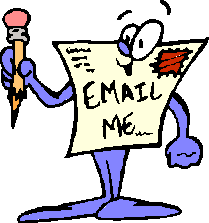 Enter your E-mail Address below for Free Government Jobs E-mail Alerts right Into your Inbox: