Latest Daily News - March 2015
Home >Current Affairs > Latest Daily News - March 2015
Mar 31, 2015

India signed $43 million loan agreement with World Bank for Partial Risk Sharing Facility for Energy Efficiency (PRSF) project to help enterprises and Energy Service Companies (ESCOs) mobilize commercial finance for investments in energy efficiency initiatives. 
India signed US$ 500 million loan agreement with World Bank for Small Industries Development Bank of India (SIDBI) for MSME Growth Innovation and Inclusive Finance Project. 
Himachal Pradesh became first state assembly in India to launch e-Vidhan Mobile app that could be accessed by all members 45 minutes before the question hours having information about the day business. It will save about 8 Crore rupees spent in an year on paper work.
Book God's Bankers: A History of Money and Power at the Vatican authored by Gerald Posner.
Union Cabinet approved Approach and Key Components of e-Kranti: National e-Governance Plan (NeGP) 2.0 as an important pillar of Digital India programme and envisaged by the Department of Electronics and Information Technology (DeitY). 
World Justice Project (WJP) released Open Government Index 2015. -

Out of 102 countries, Sweden topped the list in terms of openness in the government, followed by New Zealand and Norway at second and third places .
Cambodia, Iran, Myanmar, Uzbekistan and Zimbabwe are at last in the Index.
India has been placed at the 37th position in the 2015 Index.

Insurance Australia Group Ltd (IAG) announced to raise its stake in SBI General Insurance from 26 to 49 %. 
New Zealand cricketer Daniel Vettori retired from all forms of International Cricket.
Hockey India gave first Hockey India Annual Awards -

Dhruv Batra Award for Player of the Year - Birendra Lakra (Male) and Vandana Katariya (Female).
Jaman Lal Sharma Award for Invaluable Contribution - Harendra Singh
Outstanding Achievement - One Thousand Hockey Legs for exceptional contribution towards the sport.
Jugraj Singh Award for Upcoming Player of the Year (Male) - Harmanpreet Singh
 Asunta Lakra Award for Upcoming Player of the Year (Female)) - Namita Toppo
Baljit Singh Award for Goalkeeper of the Year - PR Sreejesh
Pargat Singh Award for Defender of the Year - Deepika
Ajit Pal Singh Award for Midfielder of the Year - Manpreet Singh
Dhanraj Pillay Award for Forward of the Year - Akashdeep Singh

Vice Admiral SPS Cheema Takes Over as new Chief of Western Naval Command.
Gujarat Legislative Assembly passed Gujarat Control of Terrorism and Organized Crime (GUJCOC) Bill, 2015.

It was earlier returned by President of India thrice to the state government for reconsideration.
According to a controversial provision in the Bill, recording of phone calls intercepted by investigating agencies will be admissible in the court as evidence.

Myanmar's government and 16 ethnic rebel groups signed nationwide cease-fire agreement to end 65 years of civil unrest and armed conflict in the country.

Mar 30, 2015

March 30 - Rajasthan Diwas (marking the unification of the erstwhile princely states in the region into the State of Rajasthan).
Fourteenth Multi-Parametric Geophysical Observatory (MPGO) inaugurated in Port Blair (Andaman and Nicobar Island) and Port Blair Magnetic Observatory inaugurated to monitor seismic activities.
Book "Aatank Ke Saaye Men" has been authored by Documentary filmmaker Garima Sanjay.
Vice Admiral P Murugesan appointed as Vice Chief of Naval Staff.
Government signed Memorandum of Understanding with Mauritius on Cooperation in Traditional Systems of Medicine and Homoeopathy to enhance bilateral cooperation in traditional medicines including medicinal plants.

Mar 29, 2015

Defence Minister Shri Manohar Parrikar Visited Japan.
Agriculture Ministry approved setting up of price stabilisation fund (PSF) with corpus of Rs. 500 crore to be used to support market interventions for managing prices of perishable agri-horticultural commodities.

Initially, fund will be used for onion and potato only. Losses will be shared between the Centre and States
PSF will be used to advance interest-free loans to State governments and Central agencies to support their working capital and other expenses on procurement and distribution for such commodities.
Commodities will be procured directly from farmers and will be made available at reasonable prices to consumers.

Japan organised world's first Otaku Expo as a part of a special comic book fair held every five years.

Otaku is a Japanese term for people with obsessive interests, commonly animation.

Australia won ICC Cricket World Cup 2015 defeating New Zealand at Melbourne Cricket Ground (Australia).

Australian Captain Michael Clarke retired from ODI cricket

Aditi Arya of Delhi won fbb Femina Miss India 2015 title. First runner-up was Aafreen Rachel Vaz of Karnataka and second runner-up was Vartika Singh of Uttar Pradesh.
Government gave in-principle approval for concept and institutional framework of Sagarmala Project aimed at development of ports and to provide infrastructure to transport goods to and from ports efficiently.
Indian Open Badminton 2015 -

Men's Singles - Kidambi Srikkanth (India) won by defeating Viktor Axelsen (Denmark).
Women's Singles - Saina Nehwal (India) won by defeating Ratchanok Intanon (Thailand).

Mar 28, 2015

Keshari Nath Tripathi, (Governor of West Bengal) is appointed as Governor of Mizoram after removing Aziz Qureshi as the Governor of Mizoram.
ISRO successfully launched IRNSS-1D, the fourth satellite in the Indian Regional Navigation Satellite System (IRNSS) from Satish Dhawan Space Centre SHAR, Sriharikota by Polar Satellite Launch Vehicle, PSLV-C27 as 28th consecutively successful mission of PSLV.
29th India Carpet Expo inaugurated in Pragati Maidan (Delhi).
Fortune Magazine released list of 2015 roster of World's 50 Greatest Leaders -

Prime Minister of India Narendra Modi at 5th rank and Nobel Prize winner Kailash Satyarthi at 28th rank.
List topped by Apple CEO Tim Cook, Followed by European Central Bank President Mario Draghi at second and Chinese President Xi Jingping at third Rank.

Delhi Government launched India's first e-ration card service that will be linked with Aadhaar cards to enable beneficiaries of Public Distribution System (PDS) to get cards online without hassles.
Indian Saina Nehwal became first Indian woman Badminton Player to be ranked as world No. 1 Player.
Earth Hour 2015 organised by World Wide Fund for Nature (WWF) observed globally on 28 March 2015 from 8:30 pm to 9:30 pm Indian local time with tagline Climate Change. It was ninth edition of Earth Hour starting in 2007.

Earth Hour 2015 was observed across 172 nations and territories and around 1400+ iconic landmarks of the world switched off the lights.

Hockey India conferred Major Dhyan Chand Lifetime Achievement Award on legendary Balbir Singh Senior.
Indian-American biologist Murty S Kambhampati won US presidential award for excellence in science, mathematics and engineering mentoring.
Katsushi Inoue appointed as President and Chief Executive Officer (CEO) of Honda Cars India Limited (HCIL).
Filmmaker Adoor Gopalakrishnan won Bishwaratna Bhupen Hazarika International Solidarity Award by Assam government.
Asian Development Bank (ADB) released Asian Development Outlook (ADO) report titled Financing Asia's Future Growth.

As per ADO report, India will overtake China in terms growth rate in Financial Year (FY) 2015, and 2016.

China's Foracasted growth rate -

7.4 % in FY 2014
7.2 % in FY 2015
7.0 % in FY 2016.

India's forecasted growth rate

7.4 % - FY 2014
7.8 % in FY 2015
8.2 % in 2016

Developing Asia will grow at a steady 6.3% in 2015 and 2016—the same pace as 2014.

Mar 27, 2015

Yukiya Amano, Director General of the International Atomic Energy Agency Visited India.
President Pranab Mukherjee conferred the highest Indian Civilian Honor - Bharat Ratna to former Prime Minister Atal Bihari Vajpayee. Madan Mohan Malaviya was also posthumously awarded Bharat Ratna.
India's space agency Indian Space Research Organisation (ISRO) has been selected for Gandhi Peace Prize 2014 for social, economic transformation through non-violence means.
Committee on Railway traffic optimization led by Mohd. Jamshed submitted its report to Ministry of Railways.

Committee Suggested Measures to Increase Passenger Traffic

and u

se of Satellite Suggested for Operation and Safety Needs

.

Ministry of Petroleum & Natural Gas organised Urja Sangam 2015: Shaping India's Energy Security, an international energy summit in New Delhi.
Book Food for All is written by Uma Lele
Government launched e-CPMP (Electronic Coal Projects Monitoring Portal) for tracking projects entailing investments related to coal.
Reserve Bank of India (RBI) signed a 400 million USD currency swap agreement with Central Bank of Sri Lanka. 
Finance Ministry sanctioned 250 crore rupees to Andhra Pradesh to set up Special Purpose Vehicle (SPV) for the implementation of the Polavaram Multi Purpose Irrigation Project and 1500 Crore rupees for setting up new capital in Andhra Pradesh.
CNN-IBN announced Indian of the Year Awards 2014 -

Indian of the Year 2014 - Narendra Modi
Politics - Arun Jaitley
Sports - Jitu Rai
Business - N Chandrasekaran
Entertainment - Chetan Bhagat
Public Service - Tongam Rina
Global Indian - Satya Nadella
Lifetime Achievement - ISRO (Indian Space Research Organization)

A new land customs station inaugurated at Indo-Myanmar border trade centre in Champhai district of Mizoram.
Former Mizoram Chief Minister Brig Thenphunga Sailo died.

Mar 26, 2015

Sheikh Tamim bin Hamad Al-Thani, the Emir of Qatar visited India.
26 March - Independence Day of Bangladesh.
Book Faces and Places is written by Deepak Nayyar.
Hindi poet Gopaldas Neeraj won Rashtriya Kavi Pradeep Samman for the year 2012-13 given by Department of Culture of Madhya Pradesh government.
Vikas Swarup has been appointed as an official spokesperson of the Ministry of External Affairs.
Delhi High Court (HC) became first court to set up dedicated commercial to ensure speedy disposal of cases and designated four benches to act as commercial courts.
India's first Polar Remotely Operated Vehicle (PROVe) started research in North Antarctica. It has been built by National Institute of Ocean Technology (NIOT) under Union Ministry of Earth Sciences.
NTPC Ltd. Becomes First PSU to Issue Bonus Debentures. Government received 618.06 crore bonus debentures amounting to Rs. 7725.76 crore and Rs. 2060.75 crore as dividend distribution tax by virtue of its 74.96% shareholding in NTPC.
National Institute of Immunology (NII) signed agreement various Delhi colleges for participation of its Scientists/ faculty in teaching of undergraduate students in these colleges under a programme titled as 'Science Setu'. 
India Signed Loan Agreement of $300 Million with Asian Ddvelopment Bank for Improving Regional Road Connectivity along North Bengal-North Eastern Region (NER).

ADB is based in Manila (Philippines).

Ministry of AYUSH started weekly programe on Doordarshan named - 'Ayushman Bharat' aimed at popularising traditional Indian medicines through interaction with experts of Ayurveda, Yoga, Unani, Siddha and Homeopathy.

Mar 25, 2015

25 March: International Day of Remembrance of the Victims of Slavery.
Cabinet Committee on Economic Affairs (CCEA) approved launching Rs. 4,500-crore National Supercomputing Mission (NSM) with aim of bringing India into league of world class computing power nations.
India voted in favour of a Russia-drafted resolution along with 42 Other Countries that proposed removing benefits for same-sex partners of UN staff. The resolution did not pass as 80 nations opposed it.

Fifth Committee of the General Assembly, dealing with administrative and budgetary issues, voted against the Russian proposal aimed to stop marital benefits given to UN employees with same-sex spouses.

PM Narendra Modi launched multi-purpose and multi-modal platform, PRAGATI (Pro-Active Governance and Timely Implementation), aimed at addressing common man's grievances and monitoring important projects.
US mathematicians John F Nash Jr and Louis Nirenberg have been named as joint winners of Abel Prize for 2015 for their contributions to mathematical sciences. The award is given by Norwegian Academy of Sciences and Letters.
Indian ecologist Madhav Gadgil and US Scientist Dr. Jane Lubchenco were named winners of Tyler Prize for Environmental Achievement 2015 for their engagement in development of conservation and sustainability policies

Tyler prize was started in 1973 and is awarded by International Tyler Prize Executive Committee with the administrative support of the University of Southern California in honor of exceptional work for environmental sciences and policy qualities for the cause.

Ministry of Health and Welfare launched Media Campaign for Mission Indradhanush including song composed by lyricist Javed Akhtar. The campaign was launched for creating awareness regarding the importance to fully immunize every child against all vaccine preventable diseases in the country.

Mission Indradhanush aims to cover all under vaccinated children by 2020 against seven vaccine preventable diseases that include diphtheria, whooping cough, tetanus, polio, tuberculosis, measles and hepatitis B.

Supreme Court (SC) of India declared Section 66A of the Information Technology (IT) Act, 2000 as unconstitutional and struck it down.

The section empowers law enforcement agencies to arrest those who post objectionable content online and provides for a three-year jail term.
It declared Section 66A as unconstitutional because - It violates citizens fundamental right to freedom of speech and expression provided in the Article 19 (1)(a), not saved by Article 19(2), of Constitution of India. 

18th round of Boundary issues talks between India and China on held in New Delhi with National Security Adviser Ajit Doval representing India and China represented by Yang Jiechi, State Councellor of China.
Indian author Amitav Ghosh shortlisted for the 2015 Man Booker International Prize among the 10 finalists for the prize. 
Government appointed Kerala Finance Minister KM Mani as chairman of Empowered Committee of State Finance Ministers as a key person for the Centre to roll out Goods and Services Tax (GST) on targeted date of April 1, 2016.

Mar 24, 2015

Lee Kuan Yew, Former Prime Minister of Singapore Passed Away.
24 March - World Tuberculosis Day with theme for 2015 is same as 2014 theme - Reach the 3 Million.
Cuba's Vice President Miguel Díaz-Canel Visited India.
Dick Costolo, CEO of Social Network Twitter, Visited India.
Indian Railway Catering and Tourism Corporation (IRCTC) Launched Ru-Pay debit card service in collaboration with Union Bank of India and the National Payment Corporation of India to enable Railway passengers to book tickets, do shopping and pay service bills using RuPay pre-paid cards.

RuPay is India's own card payment gateway network like Visa and Master Card that provides alternative system for banks to provide a debit card service.

Three Support Vessels T-38, T-39 and T-40 commissioned into the Indian Navy.
Security and Exchange Board of India (SEBI) Board approved SEBI (International Financial Services Centres) Guidelines, 2015 aimed to provide an enabling environment for setting up of capital market infrastructure like stock exchanges, clearing houses, depository services, etc., in such centres.
Indian-American Renu Khator elected as Chairperson of Board of Directors of the American Council on Education (ACE) which is a major coordinating body for US colleges and universities.
Maharashtra Government announced to include sale of gutka under Section 328 of Indian Penal Code (IPC) to make it a non-bailable offence.
Flight 4U 9525 of Germanwings Airbus A320, budget carrier airline of Germany's Lufthansa, crashed in French Alps.
3 -year-old archer Dolly Shivani Cherukuri of Andhra Pradesh entered Indian Book of Records by scoring 388 points in the recurve segment in seven and five meters distances. 
India Artist Bharti Kher conferred with the Knight of the Order of Arts and Letters, highest cultural award of France.
PM Narendra Modi announced setting up of Shaheed Bhagat Singh PG Institute for Horticulture Research and Education at Amritsar, Punjab on 84th Martyrdom Day at National Martyrs Memorial in Hussainiwala in Punjab.

Mar 23, 2015

23 March - World Meteorological Day 2015 observed with theme Climate Knowledge for Climate Action.
23 March - Anniversary of Execution of of Bhagat Singh, Sukhdev Thapar and Shivaram Rajguru on 23 March, 1931, is declared as Martyr's Day.
46th Dada Saheb Phalke Award given to Actor Shashi Kapoor.
62nd National Film Awards -

Best Feature Film:Court (Marathi, Hindi, Gujarati & English)

Indira Gandhi Award for Best Debut Film of a Director: Asha for Jaoar Majhe

Best Direction: Srijit Mukherji for Chotushkone (Bengali)

Best Actress: Kangana Ranaut for Queen

Best Actor: Vijay for Nanu Avanalla Avalu (Kannada)

Best Supporting Actor: Bobby Simhaa for Jigarthanda (Tamil)

Best Supporting Actress: Baljinder Kaur for Pagdi The Honour (Haryanavi)

Best Child Actor: Kaakkaa Muttai(Tamil)

Best Female Playback Singer: Uttara Unnikrishanan for Azhagu, Saivam (Tamil)

Best Dialogues: Vishal Bhardwaj for Haider

Best Lyrics: NA. Muthukumar for Azhagu, Saivam (Tamil)

Best Music Direction Songs:Haider

Best Choreography: Sudesh Bismil, Haider

Best Films (Language Wise)

Hindi :Queen

Assamese : Othello

Bengali : Nirbashito
Rabha : Orong

Haryanvi : Pagdi The Honour

Punjabi : Punjab 1984

Tamil : Kuttram Kadithal

Telugu : Chandamama Kathalu

Malayalam : Ain

Marathi : Killa

Odiya : Aadim Vichar

Kannada : Harivu

Konkani :Nachom - IA Kumpasar

Indian-American author Akhil Sharma won Folio Prize 2015 for his novel Family Life.

The Folio Prize was instituted in 2014 and recognises best English-language fiction from around the world, published in United Kingdom (UK) during the year.

National Disaster Management Authority (NDMA) Committee sanctioned 2000 crore rupees to the drought affected areas in Maharashtra for year 2014.
Google appointed Ruth Porat as Chief Financial Officer (CFO).
Australian National University Scientists found world's largest asteroid impact zone in Warburton Basin of centrals Australia.  

Mar 22, 2015

22 March - Formation day of State of Bihar. On this day British carved out bihar state from Bengal Presidency in 1912.
22 March - World Water Day observed with theme Water and Sustainable Development.
15th National Para-Athletic championships held in Ghaziabad (Uttar Pradesh).
Sri Lanka government conferred country's highest military rank of field marshal to former army chief Sarath Fonseka.
Indian Wells Tennis 2015 (Held in California (USA))

Men's Singles - Serbia's Novak Djokovic won his fourth title by defeating Switzerland's Roger Federer.
Women's Singles - Simona Halep of Romania defeated Jelena Jankovic of Serbia
Women's Doubles - Sania Mirza (India) and Martina Hingis (Switzerland) defeated Russians Ekaterina Makarova and Elena Vesnina.

As per Data by World Steel Association (WSA), India has overtaken USA as third-largest steel producer in the world after China and Japan with production of 14.56 million tonnes (MT) in first two months of 2015.

Mar 21, 2015

21 March - World Sparrow Day. Theme for 2015 is I Love Sparrows.
New zealand's Martin Guptill scored highest-ever score of 237 in Cricket World Cup history, Playing against West Indies.
1st Counter-Terrorism Conference held in Jaipur (Rajasthan), organised by India Foundation and Sardar Patel University of Police Security and Criminal Justice. Conference's Central theme was Integrated Approach to Counter-Terrorism and CBRN (Chemical, Biological, Radiological, Nuclear) Terrorism was one of the sub-themes.
Singer Lata Mangeshkar was presented with Laadli Voice of the Century award at the sixth edition of the National Media and Advertising Awards for Gender Sensitivity held in Mumbai.

Laadli Voice of the Century award – Lata Mangeshkar
Best movie award – Queen
Laadli Grand Prix award – advertising agency Ogilvy and Mather for its advertisement on Titan Raga
Laadli extraordinaire award – Charu Khurana for a landmark judgment in Supreme Court regarding Bollywood's bias against women make-up artists.

Actor Amitabh Bachchan is appointed as brand ambassador by Government for campaign against Hepatitis B.
21 March - International Day of Forests. 2015 theme is Forests and Climate Change.
Government approved 33 % reservation for women in police forces of all Union territories (UTs) including delhi.
World Health Organization (WHO) in collaboration with Ministry of Health and Family Welfare announced launching of National Health Systems Resource Centre (NHSRC), as as first WHO Collaborating Centre in South East Asia Region for Priority Medical Devices and Health Technology Policy.
Prime Minister Narendra Modi appointed as chancellor of Viswa Bharati University for three years.

Mar 20, 2015

Islamic Republic of Iran celebrated the start of the new year's festival of Iran Caleld Nowruz, a holiday that has its roots in ancient, pre-Islamic traditions.
Wildlife Management of Palwancha announced eco-restoration project for Kinnerasani Sanctuary in Telangana.
Book Indian Parliamentary Diplomacy- Speaker's Perspective has been written by former lok sabha speaker Meira Kumar.
Former Australian Prime Minister Malcolm Fraser passed away.
Union Ministry of Environment launched National Air Quality Index in April 2015 as a measure to understand air quality by monitoring the eight major pollutants that impact health.
20 March - World Sparrow Day. Theme for World Sparrow Day 2015 is I LOVE Sparrows.
Sohail Aman is Appointed as new Chief of Pakistan Air Force.
Nine Indian Americans Awarded $50,000 Sloan Research Fellowships among 126 US and Canadian researchers selected by The Alfred P. Sloan Foundation as recipients of the 2015 Sloan Research Fellowships.

Nandini Ananth, Prabal Dutta, Shyam Gollakota, Shantanu Jadhav, Hemamala Karunadasa, Neal Mankad, Suresh Naidu, Padmini Rangamani and Vivek Shende.

Mar 19, 2015

Haryana Government decided to introduce Special Identification Tags with unique identification numbers for Haryana cows, an indigenous breed found in the state.
Handicrafts & Carpet Sector Skill Council has been launched on the occasion of 20th Handicrafts Export Awards Presentation to promote skill development among artisans, craft persons and workers in this sector.
Bihar Chief Minister Nitish Kumar presented Bihar State budget for financial year 2015-16 with overall size 120685.32 crore rupees. It has plan expenditure of 57437 crores and non-plan expenditure of Rs. 63259 crore.
Indian Olympic Association (IOA) president N. Ramachandran has been appointed as vice-chair of the Association of National Olympic Committees (ANOC) international relations commission.
National Green Tribunal (NGT) directed Indian Railways to impose fine of 5000 rupees for littering or throwing waste on the railway platforms and tracks.
Maharashtra government announced to rename Mumbai's Girgaum Chowpatty as 'Swaraj Bhoomi' in honour of freedom fighter Lokmanya Bal Gangadhar Tilak.
Confederation of Indian Industry (CII) signed a Memorandum of Understanding (MoU) with National University of Singapore (NUS) to improve India's rating on ease of doing business and bring it amongst the top 50 countries in the index.

India is currently at 142nd spot in index of Ease of doing business.

Haryana government presented state Budget for 2015-16.  Overall size of the state budget is 68985.87 crore rupees with 52312.10 crore revenue expenditure and 16673.77 crores of capital expenditure.
India-born Nobel laureate Sir Venkatraman Ramakrishnan has been elected as president of Britain's prestigious Royal Society.

Royal Society dates back to 1660 and its president is a key advocate for science in the UK and the world.
Ramakrishnan will succeed geneticist Sir Paul Nurse, also a Nobel laureate.
Venkatraman Ramakrishnan shared the 2009 Nobel Prize in Chemistry with Thomas A. Steitz and Ada E. Yonath for studies of the structure and function of the ribosome.

Ministry Science & Technology and Earth Sciences launched BIRAC Ace Fund aimed at accelerating growth of entrepreneurs in Biotechnology. It will be operated by Biotechnology Industry Research Assistance Council (BIRAC) a Public Sector Undertaking under Ministry of Science & Technology.

Mar 18, 2015

Indian environmental activist Rajendra Singh, has been conferred the prestigious Stockholm Water Prize this year for his innovative water restoration efforts and courage to empower communities in Indian villages.

It is known as Nobel Prize for water has been given to Rajendra Singh for his efforts for bringing water water to 1,000 villages.

Union HRD Minister Smriti Irani has been named as Young Global Leader from India by the World Economic Forum (WEF).
Kavinder Gupta of Bharatiya Janata Party has been elected as speaker of the Jammu and Kashmir assembly.
India successfully tested indigenously developed Beyond Visual Range (BVR) air-to-air missile, Astra.

It is smallest of missiles developed by Defense Research and Development Organization (DRDO) with length of 3.8 metres with range of 110 KM.

Lok Sabha passed Warehousing Corporations (Amendment) Bill, 2015 that will set the Centre free of responsibility of being a financial guarantor to Central Warehousing Corporation (CWC).
India to host 7th Asian Ministerial Conference on Disaster Risk Reduction (AMCDRR) in 2016.

It was declared by Home Minister Rajnath Singh on his visit to japan for third United Nations World Conference on Disaster Risk Reduction organised in Sendai, Japan.

Lom Sabha passed a Bill to include certain synonymous names of communities in Scheduled Castes category in Haryana, Karnataka, Odisha and Dadra and Nagar Haveli. It was passed by Rajya sabha on Feb 24.
Government appointed New chairman for Various DRAT (Debt Recovery Appellate Tribunal) -

VK Mathur as Chairman of Allahabad bench of DRAT.
Girija Shankar as Chairman of Chennai bench of DRAT.

Tripura Biodiversity Board launched a project to link conservation to economic concerns.

The project will link conservation of bio-resources with livelihood and economic concerns of the owners through access benefit sharing.
Aim is to strengthen implementation of Biological Diversity Act, 2002 and Biological Diversity Rules, 2004 by creating awareness amongst the various stakeholders about real economic values of bio-resources.

Union Cabinet approved a Bill for putting harsh penalties for those having unaccounted money abroad.

The bill will give powers to tax authorities to track and deal with illegal wealth accounted abroad.
Offenders will not be permitted to approach the Settlement Commission.
Penalty will ne 300 % of taxes to be levied on the concealed amount, and 10 years imprisonment.

Mar 17, 2015

Rajya Sabha passed Insurance Laws (Amendment) Bill, 2015 that seeks to increase foreign investment limit to 49 % from 26 %. The Bill was earlier passed in Lok Sabha on 4 March 2015.
Lok Sabha passed the Repealing and Amending Bill, 2014 that seeks to repeal 35 obsolete archaic laws.
Union Ministry of Environment, Forest and Climate Change revoked 3 year old ban on mining in Goa.

Iron ore extraction in 72 mines out of total 89 mines in the state will be resumed now, Remaining 17 mining areas are located within the one-kilometre radius of wildlife sanctuaries.

Mr. Ramkumar Prasad Shah, the Chief Justice of Nepal, visited India.
Ministry of Development of North Eastern Region (DoNER) appointed Olympic Bronze medallist boxer MC Mary Kom as the brand ambassador of the North-East region.
Traditional tropical grass, Darbha, has been identified as an eco-friendly food preservative in a research by Centre for Nanotechnology and Advanced Biomaterials (CeNTAB) and Centre for Advanced Research in Indian System of Medicine (CARISM) of the SASTRA University, Thanjavur (Tamilnadu).
Minoti Apte, Indian pancreatic cancer researcher in Australia has been named New South Wales (NSW) Woman of the year 2015 for her contributions to medical research, tertiary education and the Indian community.
Sweden Based Stockholm International Peace Research Institute (SIPRI) released Trends in International Arms Transfers 2014 report and stated that India is world's largest importer of weapons and military equipment with 15 % of global imports, with Russia being its majority supplier. USA Is largest Exporter, followed by Russia and China.

Mar 16, 2015

Indian-American Vijay Kumar has been appointed as Dean of USA's Pennsylvania State University.
Railway minister Suresh Prabhu has set up two committees in line with the promises made in his maiden rail budget last month, including Innovation Council 'Kaya Kalp' headed by former Tata Group chairman Ratan Tata to suggest ways to turn around the ailing organisation. The other committee, under former DIPP secretary Ajay Shankar, has been set up to revamp ministry's PPP (public private partnership) cell to get private investment.
Social networking site Facebook acquired shopping search engine TheFind to move into e-commerce effectively.
Christine Lagarde, chief of International Monetary Fund visited India.
Cyclone Pam Hit Vanuatu, an Oceanian island nation located in the South Pacific Ocean.
Indian Player Kidambi Srikanth won men's singles title in Swiss Open Grand Prix Gold Badminton Tournament after beating Viktor Alexson of Denmark.
Ashu Suyash is appointed as Managing Director and Chief Executive Officer (MD&CEO) of Credit rating agency Crisil
Haryana Government passed Haryana Gauvansh Sanrakshan and Gausamvardhan Bill on 16 March with two amendments, prohibiting the slaughter of cow and its progeny and providing punishment of up to 10 years with fine Between 30,000 - 1 lakh Rupees for any violation.
Admiral Sir George Zambellas, First Sea Lord and Chief of Naval Staff, Royal Navy of United Kingdom visited India.

Mar 15, 2015

15 March - World Consumer Rights Day. Theme for the WCRD 2015 is Helping consumers choose healthy diets.
Services won 69th Santosh Trophy Football Tournament beating Punjab in Punjab.
Narayan Desai, Noted Gandhian and former Chancellor of Gujarat Vidyapith passed away.

Mar 14, 2015

Mumbai High Court directed Maharashtra government to set up a redressal mechanism for complaints filed by citizens against noise pollution levels.
Japan and France signed a deal on military equipment and technology transfers for cooperation and joint development in defence sector.
Pakistan successfully test fired first indigenously developed armed drone Burraq along with its laser guided missile Barq.
Former Maldivian President Mohamed Nasheed Sentenced To 13 year Imprisonment y country's criminal court under the anti-terrorism laws.
International Energy Agency (IEA) released data for carbon dioxide (CO2) emissions in 2014 and stated that emissions of CO2 from energy sector remained same in 2014 as they were in 2013.

Global emissions of CO2 were 32.3 billion tonnes in 2014, which is same as that in 2013.
Causes for halt in CO2 emissions incude changing patterns of energy consumption in China and Organisation for Economic Cooperation and Development (OECD) countries as these have been focusing on greater generation of energy from renewable sources, such as hydropower, solar and wind, and less burning of coal..

Mar 13, 2015

3rd United Nations World Conference on Disaster Risk Reduction summit held in Japan From March 14-18, 2015. Home Minister Rajnath Singh to attend on India's Behalf.
UK's Renowned fantasy author Terence David John Pratchett passed away.
British Irish Visa Scheme came into force in India that allows Indians to travel to United Kingdom (UK) and Ireland on a single-visit visa from either country.
Times Higher Education released World Reputation Rankings 2015. United Kingdom has 12 of 100 most renowned higher education institutions in the world.

Harvard University (US) is at 1st position followed by Cambridge University (UK) at 2nd and Oxford University on the third. Massachusetts Institute of Technology (US) has slipped to 4th place in 2015 from 2nd place in 2014.
Germany is best-represented nation after US and UK, with six top 100 universities.
No Indian Institution has been given place in the top 100, Asias best performer is University of Tokyo (12th position).

Mass nesting of endangered species Olive Ridley sea turtles started in river Rushikulya in Ganjam district of Odisha.
Indian-origin South African educator Ganasen Reddy has been awarded with KwaZulu-Natal 2015 National Teachers Award (Lifetime Achievement Award for teaching in South Africa) at the annual National Teaching Awards in South Africa. 

Other Indian Origin Awardess are Silas Pillay, Anneline Govender and Caryn Reddy.

Mar 12, 2015

12 Mar - World Kidney Day (Second Thursday of March).
Karnataka won their eighth Ranji Trophy title of cricket defeating Tamilnadu.
N Shakthan elected as speaker of the Kerala Assembly replacing G Karthikeyan who died recently.
PM Narendra Modi Visited Indian Ocean island nation Seychelles and signed four agreements with the to boost security and maritime partnership.

Cooperation in hydrography, renewable energy, Infrastructure development and Sale of navigation charts and electronic navigational charts.
Modi also launched the Coastal Surveillance Radar Project in Seychelles.

12 Mar - Independence Day of Mauritius. Indian PM Narendra Modi Visited Mauritius on this occasion.
Union Minister of Chemicals & Fertilizers Shri Ananth Kumar launched 'Pharma Jan Samadhan' scheme as a web enabled system for redressal of consumers' grievances relating to pricing and availability of medicines.
New Executive Directors appointed for Governmenr Owned Banks -

Charan Singh - UCO Bank
Venkat Ram Murti - Bank of Baroda
R P Marathe - Bank of India
Harideesh Kumar - Canara Bank
N K Sahoo - Allahabad Bank
Pawan Kumar Bajaj - Indian Overseas Bank
Ravi Shankar Pandey - Syndicate Bank
Kishore Piraji Kharat - Union Bank of India
R C Lodha - Central Bank of India

Indian Panorama Film Festival 3rd Edition started in Shillong, Meghalaya.

Mar 11, 2015

US President Barack Obama nominated David Hale as Ambassador to Pakistan
Sri Lankan Cricketer Kumar Sangakkara created record of centuries in four consecutive matches in Cricket World Cup.
Indian Railways signed Memorandum of Understanding (MoU) with Life Insurance Corporation of India (LIC) to augment its resources for better execution of projects. LIC will make 1.5 Lakh C rore Rupees Financial Assistance to Indian Railways for implementing Railway projects over the next five years from Financial Year 2015-16.
United Arab Emirates will host 17th Asian Football Confederation (AFC) Asian Cup in 2019.
High Court of Delhi disclosed that office of the Attorney General of India falls under ambit of the Right to Information (RTI) Act, 2005 as it is not merely a lawyer for the government, but also is a Constitutional Authority.
Ministry of Corporate Affairs released data of top ten Corporate of 2014 comprising eight public sector undertakings and two private companies.

In term of assets, Reliance Industries Ltd (RIL) is the largest corporate with assets worth 3.68 lakh crores
Indian Oil Corporation (IOC) is second with assets worth 2.52 lakh crores, Housing Development Finance Corp (HDFC) is third with assets worth 2.25 lakh crore rupees.
Other entities in the top ten are Power Finance Corporation, National Thermal Power Corporation (NTPC), Rural Electrification Corporation, Power Grid Corporation, LIC Housing Finance (music), Steel Authority of India Limited and Bharat Sanchar Nigam Limited.

Lok Sabha passed Land Acquisition (amendment) Bill, 2015 by voice vote.

The bill amends the Right to Fair Compensation and Transparency in Land Acquisition, Rehabilitation and Resettlement (RFCTLARR) Act, 2013.
Before being passed, Government made 9 amendments in the Bill that was promulgated on 29 December 2014. Nine amended provisions which were accepted includes-

Removed exemptions for Social Infrastructure Projects in public-private-partnership mode
Land that will be acquired for industrial corridors will be limited to one kilometre on either side of highways and railway lines
Compulsory employment will be provided to one member of a farming family that is selling its land
hassle-free grievance redressal mechanism of land losers will be put in place
Farmers will get right to complain over land acquisition redressal of grievances at district level
Ceiling on land for acquisition in industrial corridors
Panchayat's nod may be mandatory for acquiring tribal land
Government may acquire land for government bodies, corporations
Term private entity was replaced with private enterprise

Visit Britain, National tourism agency of Britain choose Bollywood actor Saif Ali Khan to promote an India-centric campaign, Bollywood Britain.
11 Mar, 2015 - 30th Foundation day National Crime Records Bureau (NCRB).

Mar 10, 2015

PM Narendra Modi began his official Visit to Three island countries in Indian Ocean - Seychelles, Mauritius and Sri Lanka.
PM Narendra Modi launched first indigenously developed Rotavirus vaccine named Rotavac to boost India's efforts to combat infant mortality due to diarrhea.

vaccine will be available at a price of 1 US dollar per dose making it the cheapest vaccine available for rotavirus globally.

Maharashtra government started helpline 18002332688 for social, physical and psychological issues faced by adolescents.
Tripura Government launched Northeast India's first Kisan Call Centre in Agartala to give immediate solutions and advisory to farmers regarding seed procurement, agro-metric, fertilizer, soil health, pesticides usage and marketing of the produces.
Indian IT Company TCS has been recognized as top employer in Europe for the third consecutive year by Top Employers Institute.
Pakistan successfully tested Shaheen-III surface-to-surface nuclear carrying ballistic missile with range 2,750 km.
30th Aahar International Fair 2014 organized by ITPO (Indian Trade Promotion Organization) started in Pragati Maidan, Delhi.
Former Union minister M Veerappa Moily has been selected for prestigious Saraswati Samman for 2014 for his famous Kannada poem 'Ramayana Mahanveshanam'.
10 Mar, 2015- 46th Foundation day of Central Industrial Security Force.
Kumar P Barve, first Indian- American to be elected to a US state legislature, will run for the US Congress in the 2016 elections.

Maharashtra Government launched Bhagyashree scheme for girl child replacing Sukanya scheme.

State government will deposit 21200 rupees in bank for girl child born in a Below the Poverty Line family.
Bhagyashree scheme aims at providing one lakh rupee on maturity after the girl completes 18 years of age.
The scheme will be joined with Beti Bachao Beti Padhao scheme of government.
Marek Sawicki, Minister of Agriculture and Rural Development of Poland, visited India.
Government is setting up an Indian Culinary Institute (ICI) at Tirupati, Andhra Pradesh with a Northern Region Centre at Noida, Uttar Pradesh.
Kerala Tourism won silver Golden Gate award for its global multimedia campaign for promoting the backwaters of Kerala at Internationale Tourismus-Borse Berlin (ITB-Berlin) 2015, Germany.
Sri Lankan cricketer Kumar Sangakkara announced retirement from Test cricket
HRD ministry has launched a web-based digital gender atlas as a tool to map the progress on girl education throughout the country In order to monitor how various education programmes are working.
First Indo-Nepal Friendship Motor Rally concluded at India Gate in New Delhi aimed at strengthening bilateral relations between India and Nepal and spreading the message of road safety.
President Pranab Mukherjee presented Stree Shakti puraskars and Nari Shakti Puruskars 2014 on the occasion of International Women's Day.

Stree Shakti puraskars are conferred on six women in the area of women's endeavor and exceptional contribution each year. Award carries a cash prize of 3 lakh rupees and a citation.
Awardees of Stree Shakti Prize 2014 -

| | | |
| --- | --- | --- |
| Award | Winner | Cause |
| Rani Lakshmibai | Seema Prakash, Madhya Pradesh | Working for vulnerable and marginalised Communities of Madhya Pradesh Since 2000 (particularly Korku tribe) |
| Rani Rudramma Devi Award | Astha Sansthan (NGO), Rajasthan | For protecting womens rights, gender mainstreaming, issues relating to violence against women tribal rights, food security, transparency and right to work and others. |
| Mata Jijabai Award | Chandraprabha Bokey, Maharashtra | working in rural areas since 1960 for empowerment and rehabilitation of destitute, divorced, disabled women and rehabilitation of orphan children. |
| Kannagi Award | Dr. P Bhanumati, Kerala | founding Association for Mentally Handicapped Adults (AHMA) working for welfare of the poor destitute mentally challenged adults since 1996. |
| Rani Gaidinliu Zeliang Award | Sister Mariola, Rajasthan | working with the inmates at Ajmer Jail, Rajasthan since 1997 and lobbying for Prisons Without Walls. |
| Devi Ahilyabai Holkar Award | Anyay Rahit Zindagi (NGO), Goa | Works for combating trafficking of persons for commercial sexual exploitation since 1997. |

Government decided to move the Rashtriya Swasthya Bima Yojana from Labour and employment ministry to the Ministry of Health and family welfare.
Government's Beti Bachao, Beti Padhao (Save Girl-child, Educate Girl-child) programme has been formally launched in Northeast and the Saiha District in Mizoram has been selected for this unique initiative. 
Mar 8, 2015
8 March - International Womens Day. Theme - Make it Happen.
Haryana Government launched a scheme for girl child - 'Aapki Beti Humari Beti' with an aim to combat the declining child sex ratio in Haryana.
Famous journalist Vinod Mehta Passed Away.
Mar 7, 2015
National Payments Corporation (NPCI), that manages retail payments system in India, has linked 15 crore bank accounts with Aadhaar numbers.

Target is to link bank accounts of 17 crore DBT (Direct Benefit Transfer) beneficiaries with Aadhaar by 30 June 2015.

Online Retailer Flipkart acquired mobile ad network AdiQuity to increase advertising reach of Flipkart.
UST Global launched Womens Safety App iSafe for Thiruvananthapuram City Police.
NASA's Dawn spacecraft completed Orbit around Dwarf Planet Ceres and became first spacecraft to orbit around a dwarf planet.
Pedro Morenes, Defence Minister of Spain Visited India and signed an agreement on Mutual Protection of Classified Information to provide framework for cooperation in defence research and development.
Kathmandu-Varanasi-Kathmandu bus service flagged off jointly by India and Nepal.
Kerala Assembly speaker G Karthikeyan passed away
PM Narendra Modi inaugurated 2 units of 600 Mega Watt (MW) each of Shree Singaji Thermal Power Project Khandwa district of Madhya Pradesh. 
Sunil Sabharwal, an Indian-American investor has been re-nominated as an Alternate Executive Director at the International Monetary Fund (IMF) by the United States (US).
Rajya Sabha passed Citizenship (Amendment) Bill, 2015 that was passed by Lok Sabha on 2 March 2015. 

Bill seeks to merge the Person of Indian Origin (PIO) and Overseas Citizenship of India (OCI) schemes and provide 30-day break to person who applies for Indian citizenship if they leave Indian for some time.
Mar 6, 2015
Union Minister of State for Consumer Affairs, Food and Public Distribution Raosaheb Dadarao Danve resigned. 
Indian PM Narendra Modi Among 30 Most Influential People On Internet in a Time's Survey.
Mercer's Quality of Living Report 2015 -

Vienna, Austria's capital is the city with the best quality of living in the world.
Singapore is highest-ranking Asian city
Dubai ranks first across Middle East and Africa
In South Asia - Colombo (132) ranks highest followed by Indian cities Hyderabad (138) and Pune (145).

Former Bihar Chief Minister (CM) Ram Sundar Das passed away
Memorandum of Agreement (MoA) signed between Council for Research in Ayurvedic Sciences (CCRAS) and National Research Development Corporation (NRDC) to commercialise ayurvedic medicines and technologies developed at CCRAS.
Mar 5, 2015
Agriculture Minister Radha Mohan Singh will attend BRICS farm meet in Brazil from Mar 11-13, 2015.
RBI accepted to focus on inflation targeting as a tool for Monetary Policy Framework as per an agreement between Government and Reserve Bank of India.

In Inflation targeting, central bank decides for a medium-term target inflation rate.
RBI will have to maintain Consumer Price Index (CPI)-based inflation targets below 6 % by January 2016 and 4 % from 2016-17 with 2 % plus/minus range.
New framework will make RBI more accountable as it will explain to government if it fails to meet inflation targets.
This transition from monetary targeting suggested by Chakravarty Committee (1988) to Inflation targeting suggested by Urijit Patel Committee is similar to the practice adopted by central banks in developed countries.

Reserve Bank of India (RBI) reduced repo rate by 25 basis points to 7.5 %. This is the second time since January 2015 that RBI reduced the repo rate by 25 basis points. New Monetary Policy Rates Are

Repo Rate - 7.50 %
Reverse Repo - 6.50 %
Bank Rate - 8.50 %
Marginal Standing Facility (MSF) Rate - 8.50 %
CRR (Cash Reserve Ratio) - 4 %
SLR(Statutory Liquidity ratio) - 21.5 %

Three South Asian women - Niloofar Rahmani (Afghanistan), Nadia Sharmeen (Bangladesh) and Tabassum Adnan (Pakistan) were selected for International Women of Courage Award for year 2015 given by US Secretary of State.
Ministry of Shipping, Road Transport & Highways launched website Shipping Samvad to invite innovative ideas and suggestions from public and experts of Indian maritime sector for improvements in shipping, ports and inland waterways.
Sri Lanka suspended work on construction of a controversial USD 1.5 billion Chinese port city project in Colombo.
Lok Sabha passed Motor Vehicles (Amendment) Bill, 2015 that seeks to amend Motor Vehicles Act, 1988 to bring e-rickshaws and e-carts into the ambit of the Act.
Maharashtra Government scrapped 5 % reservations to Muslims in government jobs in Maharashtra that was announced by the erstwhile Congress-NCP government just before 2014 Assembly polls.
British Broadcasting Corporation (BBC) released documentary film India's Daughter directed by Leslee Udwin and is based on Delhi gang rape of the 23 year old Nirbhaya that took place on 16 December 2012.
Foreign Secretary S Jaishankar completed his SAARC Yatra and visited Afghanistan, Pakistan, Bangladesh and Bhutan.
Shipping Ministry signed an agreement with Toyota for export of automobile units through Kamarajar Port Limited (KPL).
Australian cricket team created World Cup record for highest score of 417 in a match against Afghanistan and broke Previous record of 413 runs made by India against Bermuda in CWC 2011. 
Mar 4, 2015
Lok Sabha passed Insurance Laws (Amendment) Bill, 2015 that will replace Insurance Laws (Amendment) Ordinance, 2014. Proposed amendments in the bill aim to bring improvements in existing laws relating to insurance business in India.

The Bill hikes Foreign Direct Investment (FDI) cap in the insurance sector to 49 % from 26 %.

Lok Sabha Passed Coal Mines (Special Provisions) Bill 2015 that provides for auction and allocation of coal mines through a bidding process.
Actress Rani Mukerji has been honored by National Award for the Best Representation of the Cause of Safety, Security and Protection of Women and Girl Child by National Institute of Gender Justice (NIGJ).
Maharashtra government approved issuing Aadhar-linked ration cards to check fake beneficiaries and bring in transparency in the Public Distribution System (PDS).
Indian-American physician Rahul Jindal has been selected for prestigious Fulbright-Nehru Distinguished Chair to India. The Ahmedabad-based HL Trivedi Institute of Transplantation Sciences will host Dr. Rahul Jindal for the duration of the chair. This Institute performs about 400 kidney transplants in a year and has developed innovative transplant tolerance models.
15th African Ministerial Conference on Environment held in Cairo (Egypt)
Government set up task forces for development of Ajmer (Rajasthan), Allahabad (Uttar Pradesh) and Vishakhapattanam (Andhra Pradesh) as Smart Cities.
Mar 3, 2015
3 March - World Wildlife Day.
Pradip Kumar Mohanty is appointed as chief justice of Odisha High Court.
Lok Sabha passed the Citizenship (Amendment) Bill, 2015 by voice vote. The Bill seeks to amend the Citizenship Act, 1955 which regulates the acquisition and determination of citizenship and details registration of Overseas Citizens of India and their rights.
Forbes annual Global Billionaire's 2015 list -

Bill Gates - co-founder of Microsoft topped the list for the 16th time with worth of 79.2 billion USD dollars.
United States topped list with 536 Billionaires, followed by China (213), Germany (103) rich people and India (90).

Carlos Slim Helu from Mexico telecommunications mogul ranked second with worth 77.1 billion USD and Warren Buffet, chief of Berkshire Hathaway Inc was ranked third with 72.7 billion USD.
Mukesh Ambani is ranked Richest Indian with 21 Billion USD Worth and overall rank 39.

President Pranab Mukherjee gave his assent to Maharashtra Animal Preservation (Amendment) Bill 1995 (as per provisions in Article 201 of Constitution of India) that aims to ban slaughter of bulls and bullocks in Maharashtra.
Famous Indian Boxer Mary Kom announced to retire from boxing after 2016 Brazil Olympics.
Growth of eight core sector industries (coal, crude oil, natural gas, refinery products, fertilizer, steel, cement and electricity) in India slowed to 1.8 % in January 2015 as compared to 3.7 % in 2014.
Atal Pension Yojna (APY), announced in the Budget, will be launched on 01-06-2015 and will focus on all citizens in unorganised sector entitling them to pension of up to Rs 5,000 per month after 60 years of age.
Renowned ornithologist K.S. Lavkumar Khachar Passed Away.

Ornithologist is someone who studies ornithology - the branch of science devoted to birds including bird songs, flight patterns, physical appearance, migration patterns and more.

Worlds Largest and Tallest Indian Flag Unfurled In Faridabad (Haryana).
Government inaugerated work on an Apparel & Garment Making Centre and a Weavers Service Centre in Nagaland as part of NERTPS (North East Region Textile Promotion Scheme) with total outlay of Rs. 1038 crores in 12th Five Year Plan.
Kewal K Sharma has beene appointed as Delhi Chief Secretary.
Akram Chehayeb, Agriculture Minister of Lebanon Visited India.

On this occasion, India Invites Entrepreneurs From Lebanon to Invest in Mega Food Parks and Cold Chain.I
Mar 2, 2015
National Day of Bulgaria (Southeast European Country).
Election Commission of India launched National Electoral Roll Purification and Authentication Programme (NERPAP) to bring an error free and authenticated electoral roll by Linking of Aadhar data with Electoral Database.
Baburam Bhattarai, former Prime Minister of Nepal Visited India.
Jagmohan Dalmiya has been elected as President of the Board of Control for Cricket in India (BCCI).
Baldev Sharma has been appointed as chairman of National Book Trust.
Defence Acquisition Council (DAC) approved buying 38 Pilatus trainer aircrafts from Switzerland at a cost of 1500 crore for training Indian Air Force fighter pilots.
Rafael Nadal (Spain) won Argentina Tennis Open beating Juan Monaco (Argentina).
China launched massive Silk Road Infrastructure project worth 79.8 billion USD in northwest province of Gansu as part of China's ambitious Silk Route plan that will add more than 60000 kilometres of road network including 4070 km expressways over next six-years..
Namibian President Hifikepunye Pohamba won the world's most valuable individual award, the Mo Ibrahim prize for African leadership. Award is worth $5m (£3.2m) award and given each year to a leader who governed well, raised living standards and then left office.
Mar 1, 2015
Roger Federer (Switzerland) won Dubai Open for seventh time by defeating Novak Djokovic (Serbia).
Arun K Singh has been appointed as India's Ambassador to USA.
Mufti Mohammed Sayeed of People's Democratic Party has been appointed as 12th Chief Minister of J&K.
Indian-origin lawyer Kannan Ramesh has been appointed as a Judicial Commissioner to Singapore's Supreme Court bench for two years.
Siraj Hussain appointed as Secretary in Department of Agriculture and Cooperation.
Ashok Kumar Angurana appointed as Secretary in Department of Animal Husbandry in Ministry of Agriculture.
Ranglal Jamuda appointed as Secretary in Ministry of Food Processing Industries
Jugal Kishore Mohapatra is appointed as rural development secretary.
S M Vijayanand is appointed as Secretary in Ministry of Panchayati Raj.
Advertisement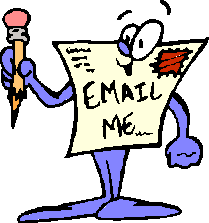 Enter your E-mail Address below for Free Government Jobs E-mail Alerts right Into your Inbox: