Latest Daily News - June 2015
Home >Current Affairs > Latest Daily News - June 2015
June 30, 2015

June 30 - National day of Congo. It marks Independence from Belgium on 30 June 1960.
Book Sangharsh Ke Prayog based on speeches by Prof. Ram Gopal Yadav has been released by Vice President Hamid Ansari. It has been edited by Radhekrishna and Dinesh Shakya.
Jagmohan Yadav is appointed as Director General of Police (DGP) of Uttar Pradesh.
Book Dealing with China: An Insider Unmasks the New Economic Superpower is written by Henry M. Paulson.
International Cricket Council (ICC) amended playing conditions rules for One Day Internationals (ODIs) and T20S -

No batting powerplays will be allowed in 15 - 40th over in ODIs.
Five fielders will be allowed outside 30-yard circle in 41-50th over rather than four currently.
All no-balls, not just foot faults, will lead to a free hit on next ball.

Greece will hold a referendum to decide upon extension of six months to bailout programme to pay Total 320 Billion Euros of debt to International Monetary Fund (IMF), European Commission (EC) and European Central Bank.

If Bailout is accepted, a new government may be formed to finalise talks with lenders and implement reforms agreed upon.
If Bailout is not accepted by Grek People, Greece will face exit from Eurozone and possibly European Union.

Bahrain's GFH Financial Group signed an agreement with Indian Adani Group for developing a Mumbai Economic Development Zone (MEDZ).
Government approved 643 crore rupees drinking water and sewerage project for Shimla (Himachal Pradesh) for World Bank funding. World Bank will provide loan of 514 crore rupees for this Project of three years duration.
Government increased national floor-level minimum wage (NFLMW) to 160 rupees from 137 rupees per day. Now states will have to revise their minimum wages as per the new NFLMW  such that none of the scheduled employments, the minimum wage is less than NFLMW.
A national level museum of Sikh heritage will be setup in Lakhnaur Sahib village in Punjab. Lakhnaur Sahib is a historical village as mother of tenth Sikh guru Guru Gobind Singh, Mata Gujari belonged to the place.
As per a survey by Beijing Times, around 30 % of the Great Wall of China has disappeared overtime with about 1185 km of the fortification in poor condition.
International Telecommunication Union (ITU) defined speed of 5G (Fifth Generation) standard for mobile networking as 20 Gigabits per second (Gbps) at ITU conference in California (USA).
Odisha Elephant Census Report 2015 stated that elephant population in Odisha increased to 1954 from 1930 recorded in 2012 Census. highest number of elephants (487) are in Similipal Tiger Reserve followed by Satkosia Tiger Reserve (234 elephants).
National Sample Survey Office (NSSO) 71st Round of survey on Social Consumption: Education-

Adult literacy (age 15 years and above) rate in India was around 70.5 % in 2014
In age group 7 years and above, male literacy rate was 83.2 % and female was 67.1 %. Meghalaya, Mizoram, Nagaland, Kerala, Goa, Delhi, Chandigarh and Lakshadweep had more than 90 % Literacy in this age group. 
Literacy in age 5 and above group in rural areas is 71.4 % as compared to 86.1 % in urban areas.

June 29, 2015

June 29 - Independence day of Seychelles. It marks Independence of Seychelles from United Kingdom on June 29, 1976.
June 29, 2015- Ninth Indian Statistics Day. It commemorates birth anniversary of Shri Prasanta Chandra Mahalanobis. Theme for 2015 is Social Development.

He is best remembered for the Mahalanobis distance, a statistical measure. He made pioneering studies in anthropometry in India. He founded the Indian Statistical Institute, and contributed to the design of large-scale sample surveys.

United Nations will Release $ 25 million Fund for life saving projects to help war trapped civilians in Yemen.
Former Russian Prime Minister Yevgeny Primakov Died.
50 founding nations signed agreement of China-led Asian Infrastructure Investment Bank (

headquarters - Beijing

).

Australia was first country to sign the agreement.
Indian Ambassador Ashok Kantha signed on behalf of India.
India is second largest shareholder with stake of 8.52% and voting share of 7.5%.
China's shareholding is 30.34% and it has 26.06% of voting rights.

Vishwanath Tripathi will receive 28th Moorti Devi Award 2014 for his book Vyomkesh Darvesh : lifetime story of Acharya Hazari Prasad Dwivedi.

June 28, 2015

Prime Minister Narendra Modi laid foundation for Indian Agriculture Research Institute (IARI), Jharkhand at Barhi in Hazaribagh District.
June 28 - Birthday of P. V. Narasimha Rao, Former (10th) Prime Minister of India (1991-1996). A Memorial inaugerated on his Birth Anniversary in New Delhi.
Human Resource Development Minister Smriti Irani Attended 19th Conference of Commonwealth Education Ministers (38 Countries) at Nassau (Bahamas) with theme Quality Education for Equitable Development: Performance, Paths, Productivity.
Canada Open Badminton 2015 -

Men's Singles - Lee Chong Wei (Malaysia)
Women's Singles - Michelle Li (Canada)
Men's Doubles - Li Junhui and Liu Yuchen (China)
Women's Doubles - Jwala Gutta and Ashwini Ponnappa (India)
Mixed Doubles - Lee Chun Hei and Chau Hoi Wah (Hong Kong)

First phase (10-km stretch) of Chennai Metro inaugurated by Tamil Nadu Chief Minister J Jayalalithaa.
External Affairs Minister Sushma Swaraj Visited Thailand. A double taxation avoidance treaty was signed and ratified a treaty signed in 2013 to provide framework for extradition of fugitive offenders.
Book Transcendence: My Spiritual Experiences with Pramukh Swamiji has been written by former President APJ Abdul Kalam and Arun Tiwari.
Bajaj Allianz launched a weather-based crop insurance scheme for orange crops in Nagpur, Hingoli and Washim districts of Maharashtra.
World Economic Forum (WEF) about World's Biggest Employers -

US department of Defense is worlds biggest employer with over 3.2 million employees.
Peoples Liberation Army of China is 2nd biggest employer with 2.3 million employees.
Indian Railways is at 8th position with 1.4 million staff, while Indian Army is at 9th position with 1.3 million employees.

World Cellular Information Service (WCIS) Data -

China Mobile is top mobile operator in the world with 62.6 Crores subscribers. Vodafone Group of UK is second with 40. 3 Crore users. Bharti Airtel of India is 3rd largest with 30.3 Crore Users.

Infrastructure financing firm IDFC appointed former Comptroller and Auditor General of India (CAG) Vinod Rai as independent director.
Anisa Rasouli has been nominated as First Female Judge in the Supreme Court of Afghanistan.
Nadia district (West Bengal) has won United Nations Public Service Award 2015 in the category of improving delivery of public services for or eliminating open defecation.
HDFC Bank  launched quick Loan approval schemes for 3 wheeler (30 Minutes) and 2-wheeler (15-minutes).
Australis's Adelaide will host cricket's first day-night Test in November 2015 between Australia and New Zealand.

June 27, 2015

27 June - Djibouti's Independence Day. It mark the territory's declaration of independence from France on June 27, 1977.
PM Narendra Modi launched Integrated Power Development Scheme (IPDS) at Varanasi (Uttar Pradesh). IPDS is flagship programme of Power Ministry to ensure 24x7 power for all by strengthening transmission networks, Metering, IT application, Customer Care, Solar Panels and completion of ongoing works of Restructured Accelerated Power Development and completion of the Reforms Programme (RAPDRP). Government will provide budgetary support of Rs. 45,800 crore for implementation of IPDS.
The Vatican signed first accord with Palestine, two years after officially recognizing the Palestinian Authority (PA) as a state. The move has been widely criticized by Israel.
A team led by Indian-American Debashis Chanda from University of Central Florida (UCF) has developed worlds first full-colour, flexible thin-film reflective display. It can help you change your dress colour in the blink of an eye.
Baseline profitability index (BPI) 2015 (

ranking of nations for attractiveness to foreign investors

) -

India is ranked as most attractive investment destination in world among 110 countries, rising from 6th Position in 2014.
China was placed at the 65th position and US was placed at the 50th.
India was able to top in this edition of BPI because of high growth forecasts and investor friendly polices of Government led by PM Narendra Modi.

Government will infuse additional USD 1.8 billion (about Rs 11,500 crore) in public sector banks in 2015-16 apat from USD 1.2 billion (Rs 7,940 crore ) stated in the Budget. Public sector banks will need additional capital of Rs 2.40 lakh crore by 2018 to meet the Basel III capital adequacy norms.
Former South African Reserve Bank governor Tito Mboweni has been appointed as non-executive director to the board the Brics New Development Bank (NDB). South African Finance Minister Nhlanhla Nene said that the BRICS Bank will be operational by End of December 2015.
 Ministry of Civil Aviation approved to set up second international airport of National Capital Region at Jewar (Uttar Pradesh).
Veselin Topalov (Bulgaria) won Norway Chess tournament 2015 by leaving behind India's Viswanathan Anand into a quick draw.
India and United States (US) signed agreements on health sector to enhance cooperation in cancer research, infrastructure development, training, capacity building, better assessment and new diagnostic technologies.
United States (US) Supreme Court legalized same-sex marriage across the nation. 

June 26, 2015

26 June - National Day of Madagascar. It marks Independence from france in 1960.
Pratap Pawar has been presented the Punyabhushan award by President Pranab Mukherjee.
Reserve Bank of India (RBI) extended date to exchange pre-2005 bank notes till December 31, 2015 fr0m June 30, 2015 (for third time).
Swedish Telecom equipment maker Ericsson has appointed Paolo Colella as chief of its Indian wing.
Ministry of Environment, Forests and Climate Change has exempted builders from obtaining prior green nod for construction of Universities, Schools and Colleges.
BSNL, with Indian Army's assistance has operationalised a mobile tower at record height of 16,000 feet in Ladakh (Jammu and Kashmir).
Satnam Singh Bhamara has became first Indian player to be drafted in the NBA League as he has been Picked by the Dallas Mavericks for 2015 NBA (National Basketball Association) League Draft.
India pledged assistance of one billion USD to the earthquake-hit Nepal during International Donors Conference in Kathmandu, Nepal. Nepal to get 3 Billion USD as assistance from global sources for its reconstruction activities.
2-day long annual Hemis festival dedicated to Guru Padmasambhava held in Ladakh Hemis Gompa (monastery) of Jammu and Kashmir.
Indias tennis player Leander Paes became First indian and 47th global player to play with 100 different partners on ATP Circuit.
Delhi Government Presented Budget 2015-16. It has been termed as first Swaraj Budget with total size of 41129 crore rupees . 19000 crore rupees is Plan Budget and 22129 crore rupees is as Non-Plan Budget.
4 -day long Ambubachi Mela at Kamakhaya Devi temple held at Guwahati, Assam.
26 June - International Day Against Drug Abuse and Illicit Trafficking. Theme for 2015 is Lets Develop our Lives, our Communities, our identities without Drugs.
Reserve Bank of India allowed Authorised Dealer Category I (AD Category-I) Banks to borrow foreign currency from Global Financial Institutions without any prior approval from RBI.
Financial Stability Report (FSR) June 2015 -

Financial Institutions

Scheduled Commercial Banks (SCBs) -

Public sector banks (PSBs) continued to have lowest capital to risk-weighted assets ratio (CRAR) among the bank-groups.
PSBs have highest level of stressed assets at 13.5 % of total advances as of March 2015, compared to 4.6 per cent for Private Banks.
Non-performing advances (NNPAs) of PSBs increased from 3.1 per cent to 3.2 per cent and from 0.8 per cent to 0.9 per cent for Private Banks.

Urban Co-operative Banks and Non-Bank Financial Companies: 

Asset quality of urban co-operative banks (UCBs) improved while that of non-bank financial companies (NBFCs) weakened further.

Financial Regulation

Financial sector reforms in India are driven by domestic priorities. As risk is essential in financial markets, scurrent Indian regulatory stance is balanced, predictable and technology neutral regulatory regime for the entire financial system.
Banking - Policy initiatives for improving governance at PSBs will help improve their poor performance as they are look to clean balance sheets in wake of regulatory impetus.
Securities market - Concerns from rise in algorithm trading in recent years highlights need for caution for India's securities markets. Significant steps have been taken to curb illegal money-raising activities, insider trading and strengthening the risk management systems.
Insurance - Agricultural insurance needs urgent focus due to frequent weather calamities and their impact on farmers.
Pension - Atal Pension Yojana has been started by Government to meet challenges of old age income security arising due to Expected shifts in demography in coming decades .

Financial Risks

Global - Global economic recovery still is far from being self-sustaining. Development in Greek debt crisis front and uncertainty over timing of rate increases by the US Federal Reserve are immediate possible triggers for global financial market volatility.
Domestic - There is improvement in the Indian economic environment and expected to be better in near future speacially due to strong foreign portfolio flows to India during past year.

June 25, 2015

25 June - National Day of Croatia. It marks the Statehood Day, declaration of independence from Yugoslavia on June 25, 1991.
25 June - National Day of Slovenia. It marks the Statehood Day, declaration of independence from Yugoslavia on June 25, 1991.
25 June - Independence day of Mozambique. It marks Independence from Portugal in 1975.
PM Narendra Modi launched three major urban development initiatives - AMRUT (Atal Mission for Rejuvenation and Urban Transformation), Smart Cities Mission and Housing for All (Urban). Investment of about 3 Lakh Crores is to be made in these Missions over next 5 Years.

 AMRUT (Atal Mission for Rejuvenation and Urban Transformation)
100 Smart Cities Mission - It seeks to enhance quality of life in 100 selected cities with 24 hour water and power supply, better transportation, education and Other facilities. 
Housing for All by 2022 - Shortage of About 2 Crore Houses in Urban areas to be filled by 2022.

Indian Spiritual leader Sri Sri Ravi Shankar has been conferred with Columbias highest civilian award - Orden de la Democracia Simon Bolivar en el grado de cruz Caballero by Colombia.
Minister of Chemicals & Fertilizers, Ananth Kumar launched Pharma Price Data Bank of NPPA (National Pharmaceutical Pricing Authority) as integrated Pharmaceutical Database Management System. It will help everyone as Manufacturers can fill their mandatory forms online that can be accessed by Government, NPPA and consumers.

Pharma Price Data bank will have online data submission facaility for medicine manufacturers as prescribed under the Drugs Price Control Order, 2013.
NPPA is already operating another portal Pharma Jan Samadhan" that registers complaints about shortage or overcharging for medicines.

State Bank of India (SBI) appointed Anshula Kant as chief financial officer (CFO) and Deputy managing director.
Forbes Asia's 'Best Under A Billion' list 2015 (200 Asian Companies with annual Revenue 5 Million - 1 Billion USD) -

11 Indian companies Avanti Feeds and Borosil Glass Works were placed in this list
list was dominated by China (84) and Taiwan (36). South Koread (17) was third While India 4th with 11 Companies.

Zaheer Abbas (Pakistan) will be next (13th) president of International Cricket Council (ICC) for one year. He will succeeds Mustafa Kamal of Bangladesh.
Maneka Gandhi, Minister for Women and Child Development launched first modernised Anganwadi centre of India at Hasanpur village of Sonepat in Haryana under Nand-Ghar Yojana of Government aimed at transforming the anganwadi centres.
UNCTAD (United Nations Conference on Trade and Development)'s World Investment Report 2015 -

China became largest recipient of FDI ($ 129 billion) wth US second ($ 92 billion).
India leads inflow of FDI in South Asia with $34 billion investment during 2014 (22% high from 2013). India is Now 9th Most FDI Receiving country as comparted to 15th rank in 2013.
Global FDI inflows fell by 16 % to $ 1.23 trillion in 2014.

Anti-nuclear activist and Journalist Praful Bidwai Passed Away.
Indian cricketer Sachin Tendulkar has been voted as Best Test Player of 21st century in an online poll conducted by Cricket Australia. Sachin received 23 % votes while Kumar Sangakkara of Sri Lanka was second with 14 % votes.
Taygan Lions Park and Skazka zoo in Crimea signed an animal exchange agreement with Kerala's Thiruvananthapuram zoo for Exchage of Indian Elephants.
Sahitya Akademi announced to give Bal Sahitya Puraskar 2015 to 24 Novelists and Bhasha Samman 2015 to 4 scholars for their contribution to classical and medieval literature in various languages. Recepients of Bhasha Samman 2015 are -

K Meenakshi Sundaram (Tamil)
Acharya Munishwar Jha (Sanskrit and Maithili)
Charu Chandra Pande - Kumauni
Mathuradutt Mathpal - Kumauni

Australia announced to join China-led Asian Infrastructure Investment Bank (AIIB) as a founding member with investment of 718.5 million USD as paid-in capital. Australia will be sixth largest shareholder of AIIB.

Asian Infrastructure Investment Bank (AIIB) will be headquartered in Beijing with paid-in capital of 20 billion USD and total authorised capital of 100 billion USD.
India will be second-largest shareholder of AIIB which will be operational by December 2015.

Bharat Heavy Electricals Limited (BHEL) commissioned first 250-MW unit of Bongaigaon thermal power project of National Thermal Power Corporation (NTPC) in Assam. It is part of NTPCs project for setting up 3 units of 250 MW (750 MW in total) each as coal-based project which to be completed by 2016.

June 24, 2015

Government approved setting up of six new Indian Institutes of Management (IIMs) at Vishakhapatnam (Andhra Pradesh), Bodh Gaya (Bihar), Sirmaur (Himachal Pradesh), Nagpur (Maharashtra), Sambalpur (Odisha) and Amritsar (Punjab). These six new IIMs will commence academic sessions from 2015-16 with each having intake of 140 students in the Post Graduate Programme (PGP) courses.
Govbernment approved Solar Energy Corporation of India (SECI) to apply to Registrar of Companies for converting it into a Section 3 company under the Companies Act, 2013 (No, 18 of Companies act 1956) AND renaming it as Renewable Energy Corporation of India (RECI). With This,

SECI will be able to own solar power plants, generate and sell power and manufacturing of solar products and materials.
SECI will work in development of all segments of renewable energy - geo-thermal, off-shore wind, tidal etc. apart from solar energy after being renamed as RECI.
Section 8 of Companies Act, 2013 [earlier Section 25 of Companies Act 1956] defines formation of companies with charitable objects and commercial aspects of a business entity are completely prohibited. It is the reason behind SECI applying to be be converted to Section 3 company [earlier Section 18 of Companies Act 1956] as here the company is mainly for commercial activities without any limitation.
Government also decided to enlarge the scope of the activities of SECI to cover all renewable energy sources to provide a comprehensive solution for renewable energy generation in the country.

Government approved Memorandum of Cooperation with Japan's Japan Patent Office (JPO) for cooperation in field of Industrial Property (IP).
Government approved proposal of Ministry of Culture for setting up a National Memorial at birth place of Lok Nayak Jai Prakash Narayan in Chhapra (Saran) in Bihar.
External Affairs Minister Sushma Swaraj Visited Nepal for Participating in International Conference on Nepal's Reconstruction after two recent devastating earthquakes.
Subhro Kamal Mukherjee is Appointed as Chief Justice of Karnataka High Court.
Inward Investment Report 2014-15 of UK Trade and Industry (UKTI). -

With 122 projects in 2014-15, India is now third largest Foreign Direct Investment (FDI) source for United Kingdom (UK) after USA (564 projects) and France (124 projects).

SEBI (Securities and Exchange Board of India ) simplifed IPO Norms to help investors and companies by reducing the the listing time from 12 to 6 days from the date of the public offer. Currently, companies are required to list their shares on the stock exchanges within 12 days of the last date of the IPO (Initial Public Offer) process, thus funds are kept locked for a longer period of time.
Employee Provident Fund Organisation (EPFO) made Universal Account Number (UAN) mandatory for employers under its purview and Miscellaneous Provisions Act, 1952.

UAN facility was launched by PM Narendra Modi in October 2014. It is portable throughout the lifetime of an employee and removes the need for employees to apply for PF transfer claims while changing jobs.

Union Water Resources Minister Uma Bharti launched Bhuvan Ganga Mobile Application and Web Portal to help mission to Clean Ganga. It will facilitate public to upload pictures of pollution sources of the Ganga River for further action by the authorities concerned.
German Tennis star Steffi Graf has been appointed as Ayurveda brand ambassador of Kerala state.
Indias shipping trade union, National Union of Seafarers of India (NUSI) has been honoured by Best Welfare Organisation of the Year 2015 award by Koji Sekimizu, Secretary General of International Maritime Organisation. The award is promoted by UK based International Seafarers Welfare and Assistance Network (ISWAN).
Uttar Pradesh government renamed Zoological Garden (Lucknow) after Nawab Wajid Ali Shah and Nawabganj Bird Sanctuary (Unnao) after freedom fighter Chandrashekhar Azad.

Wajid Ali Shah was last Nawab of Oudh under whom the province was annexed by British under the Doctrine of Lapse (1856).

Austria filed legal complaint in European Court of Justice against European Commission's approval to UK's Hinkley Point C nuclear power project.
Maharashtra Government amended the Maharashtra Prevention of Dangerous Activities (MPDA) Act, 1981 to include criminal activities related to sand mafia and black marketing under its bracket.
Financial Benchmarks India Private Limited (FBIL) will adopt FBIL overnight Mumbai Inter-Bank Offer Rate (MIBOR) from 22 July 2015 as a new method to set overnight interest rate benchmark based on traded levels instead of contributions from market participants.
India won total eight medals (2 Gold, 1 Silver and 5 Bronze) in first leg of Asian Athletics Grand Prix in Bangkok, Thailand. Inderjit Singh (Shot Put) and Jinson Johnson won gold in 800 meter event.
UK's philanthropist Benni Joseph Mavelil has been selected for VK Krishna Menon Award for his achievements and contributions to the community and wider multicultural society.

June 23, 2015

Book Red Tape to Red Carpet... and then some has been written by Gina Rinehart , Chief of Australian mining company Hancock Prospecting Group.
Andrew Robb, Australia's Minister for Trade and Investment Visited India.
23 June - National Day of Luxembourg. It marks the Birthday of Monarch of Luxembourg.
Sister Nirmala Joshi Passed Away. She was a Roman Catholic Religious Sister who succeeded Mother Teresa of Calcutta as Superior General of the Missionaries of Charity in March 1997.
New International Institute of Information Technology (IIIT) inaugerated at Naya Raipur (Chhattisgarh) by Piyush Goyal (Minister of State, (IC) for Power, Coal and New & Renewable Energy).
Tennis and volleyball teams of Indian Railways won Gold Medals in 20th Union Sportive Internationale des Cheminots (USIC) World Railways Championships. Indian Railway tennis team defeated France 3-1 in Nuremberg (Germany) while volleyball team beat Russia in Gomel(Belarus).
CSIR-Indian Institute of Petroleum (Dehradun) has developed micro-channel reactors with stable catalyst coating formulations that are used to intensify the processes involving vegetable oils. These reactors produce good product yield and help better conversion in hydroprocessing of vegetable oils. These micro-channel reactors are better than conventional fixed bed tubular reactors in terms of hydrodynamics, heat and mass transfer.
Russia won European team athletics championships by winning 10 of the 40 events held in Cheboksary (Russia). It is the fourth time that Russia has won the title since the inception of games in 2009.
China has opened 2nd land border crossing in Tibet via Nathu La, Sikkim to allow Indian pilgrims for Kailash-Mansarovar yatra. Eerlier Lipulekh Pass route in Uttarakhand was damaged in Uttarakhand floods in 2013.

June 22, 2015

Masayoshi Son, Chief of Japan's Soft Bank and Tadashi Maeda, Senior MD of Japan Bank for International Cooperation Visited India.
India will attend Russia's major Industrial Fair INNOPROM 2016 in Yekaterinburg as a Partner Country.
Noted Hockey player Shashi Bala Passed Away.
Roger Federer (Switzerland) won 2015 Gerry Weber Open tennis in Halle (Germany) for the eighth time defeating Andreas Seppi (Italy).
Britain's Andy Murray won men's singles title of Aegon Championships at Queen's Club in England by defeating South African Kevin Anderson.
China won 2015 Nongfu Spring Snookers World Cup defeating Scotland in Shanghai (China).
Benazir Bhutto: A Multidimensional Portrait is written by Anna Suvorova (Russia).
Beyond Doubt: A Dossier on Gandhi's Assassination has been written by Teesta Setalvad.
Debendranath Sarangi is elected as President of Squash Rackets Federation of India (SRFI).
Swiss National Bank (SNB) Data for Foreigners' Money in Swiss Banks -

India is placed at 61st position in terms of foreigners' money in Swiss banks. Indians Hold 0.123 % of the total global wealth of 1.6 trillion USD in Switzerland's banking system.
United Kingdom (UK) is Country with Highest Share of Foreigners' Money in Swiss Banks (22%), Followed by United States (US), West Indies, Guernsey, Germany, Bahamas, Luxembourg, France, Jersey and Hong Kong
Pakistan is placed at 73rd position with their share almost doubling to 472 million Swiss francs.
UBS and Credit Suisse are two big banks with nearly two-third of the total money kept by foreigners in Swiss banks.

NHAI (National Highways Authority of India) started inviting bids for preparing Detailed Project Reports (DRPs) of over 3500km of roads along the border and coast lines as part of Bharat Mala project.

Bharat Mala project is a plan of Ministry of Roads Transport & Highways to build 5000 km of road networks and link border and coastal areas with road network with investment of around 50000 crore rupees.

Jordan Spieth (USA) won US Open Golf Tournament and became second man after Tiger woods to win the Masters and the US Open in the same year.
Typhoon Kujira struck China's Hainan province with heavy rain and winds up to 90 kilometers per hour.
India's GMR Airport Developers Limited signed a Memorandum of Understanding (MoU) with Oman Airport Management Company (OAMC) for providing aviation training and consultancy services.
European Union launched a three-phase naval operation named EU NAVFOR Med (European Union Naval Force Mediterranean Sea) To stop human traffickers from bringing migrants across the Mediterranean to Europe. 

June 21, 2015

21 June, 2015 - First Ever International Yoga Day Celebrated ac ross the world. PM Narendra Modi Attended International Conference on Yoga for Holistic Health in Delhi. A Mass yoga event organized at Rajpath Delhi. India's Ministry of AYUSH has been awarded with two Guinness World Records -on first International Day of Yoga -

Category 1 is for largest number of participants in a Yoga Lesson at single venue. 35,985 participants performed Yoga at Rajpath and broke the earlier reord of 29,973.
 Category 2 is for most number of nationalists in a Yoga Lesson. participants from 84 countries performed Yoga at Rajpath and broke previous record of participants from 49 countries.
On This Occasion -

Chinese Version of Bhagvad Gita launched by Indian Ambassador to China Ashok K. Kanth.
Operation Doga was enacted to ensure complete security of the celebrations.
External Affairs Minister Sushma Swaraj attened International Yoga Day event being organised by Indian Mission at the United Nations in New York (USA).
Indian Government released stamps and coins of denomination of Rs.10 and Rs.100.

Cabinet Committee on Economic Affairs (CCEA) approved setting up of over 2000 MW of Grid-Connected Solar PV Power Projects under Batch-III of Phase-II of Jawaharlal Nehru National Solar Mission (JNNSM) at a cost of 12000 crore rupees.
Government signed agreement with Spain for abolishing visa requirements for diplomatic passports holders. It will enable visa-free travel for diplomatic passport holders across India and Spain and staying up to 90 days.
United Nations High Commissioner for Refugees (UNHCR) report Global Trends: World at War (Worldwide trends in forced displacement in 2014) -

Number of forcibly displaced people in 2014 had risen to 5.9 Crore as compared to 5.1 Crore million in 2013 and 3.7 crore in 2005.
Syria is world's biggest producer of internally displaced people (7.6 million) and refugees (3.88 million). Afghanistan (2.59 million) and Somalia (1.1 million) are next biggest refugee source countries.

Keith Vaz has been re-elected as chairman of Parliaments Home Affairs Select Committee of UK for third time. He is Britain's longest-serving Indian-origin MP.
Indian-Americans Niraj Antani and Janak Joshi have been appointed to board of 2015-2016 Future Majority Project of United States (US) Republican Party.
Jharkhand Chief Minister Raghuvar Das imposed ban on sale of thermocol plates in the state to promote leaf plates and generate employment for the poor and tribal people engaged in making leaf plates.
Lars Loekke Rasmussen will be Denmark's next Prime Minister (Second Time after 2009) as his party Blue Opposition Bloc won parliamentary elections of Denmark.
Finance Ministry constituted a Task on Financial Redress Agency (FRA) under Dhirendra Swarup (Former chairman of Pension Fund Regulatory and Development Authority) to begin work for FRA as recommended by Financial Sector Legislative Reforms Commission to act as a unified financial redressal agency.
Food Safety and Standards Authority of India (FSSAI) has set up an Expert Group under D Prabhakaran to examine impact of Foods with High in Fat, Sugar and Salt (HFSS) (also called Junk Food) on the health of consumers.
France announced ban on wearing earphones while driving a vehicle and riding a cycle to reduce accidents.
Former Turkey President Suleyman Demirel passed Away.
Internet and Mobile Association of India (IAMAI) in collaboration with IMRB International released Social Media in India 2014 report -

There are 14.3 crore social media users in India as on April 2015. 2.5 crore users are in Rural areas while 11.8 crore users in Urban India.
College going students are largest users (34%) and young men second (26%).
Facebook is leading social media platform with 96 % of users in urban areas accessing it, followed by Google Plus (61 %), Twitter (43 %) and LinkedIn (24 %).
Top Activities are Maintaining a social networking profile followed by updating status and Commenting on blog sites.

CB Richard Ellis Group (USA) released Global Prime Office Occupancy Costs survey 2015 (top 50 expensive office market spaces ) -

Londons West End continued to be the worlds highest-priced office market.
Connaught Place in New Delhi is fifth costliest office market in the world.

Wealth-X report of top 25 richest self-made billionaires -

List was topped by Microsoft co-founder Bill Gates with a personal worth nearly 86 billion USD.
American entrepreneurs dominated list with 14 of the 25 spots and combined wealth of the 14 Americans on the Wealth-X list is 514.2 billion USD.
List of Top 10 is -

| Rank | Name | Nationality | Estimated Net Worth (billion USD) |
| --- | --- | --- | --- |
| 1 | William Gates III | United States | 85.7 |
| 2 | Warren Buffett | United States | 70.1 |
| 3 | Amancio Ortega | Spain | 65.0 |
| 4 | Lawrence Ellison | United States | 51.5 |
| 5 | Ingvar Kamprad | Sweden | 48.1 |
| 6 | Jeffrey Bezos | United States | 39.8 |
| 7 | Carlos Slim | Mexico | 35.4 |
| 8 | Mark ZUckerberg | United States | 35.3 |
| 9 | Wang Jianlin | China | 35.2 |
| 10 | Michael Bloomberg | United States | 33.7 |

June 20, 2015

20 June - World Refugee Day. Theme for 2015 is With courage let us all combine.
Indian Historian-author Ramachandra Guha has been selected for Japan's Fukuoka Prize 2015 in Academic category. Apart from him, Thant Myint-U (Grand Prize) and Minh Hanh (Arts and Culture ) were also chosen for this edition of award.
Mercedes driver Nico Rosberg from Germany won Austrian F1 Grand Prix.
Carnatic vocalist Sanjay Subrahmanyan has been selected 'Sangita Kalanidhi award' 2015 of the Music Academy.

ISRO announced to provide navigational support to Indian Railways through its GPS Aided Geo Augmented Navigation (GAGAN) system.

GAGAN was developed by ISRO and Airports Authority of India in 2011 to assist aircrafts in accurate landing.
The GAGAN signal is being broadcast through two Geostationary Earth Orbit (GEO) satellites - GSAT 8 and GSAT 10.
With this, India joined elite nations like US, Europe and Japan with same level of space-based augmentation for navigational purposes.

International Boxing Association (AIBA) constituted a five-member committee under Kishan Narsi to manage the process of finding a group to organise and run boxing in India.
India's foreign trade Data by Ministry of Commerce & Industry -

In May 2015 - Trade deficit declined to 10.4 billion USD as compared to from 11.2 billion USD in May 2014.
Exports -

During May 2015 were valued at 22.34 billion USD as compared to 27.99 billion USD in May 2014.
Cumulative exports for April and May 2015 was 44.40 billion USD as compared to 53.63 billion USD in Apr-May 2014.
Decline in exports continuously for sixth month is mainly due to slowdown in China and fall in global crude oil prices that caused the exports of petroleum products to fall by 59.10 % to 2.42 billion USD. 

Imports

During May 2015 Imports were 32.75 billion USD as comparted to 39.23 billion USD in May 2014.
Cumulative value of imports for April-May 2015 was 65.80 billion USD as compared to 74.95 billion USD in Apr-May 2014.

Manipur Forest Department will translocate critically endangered Brow Antlered deer (Sangai) species found in Keibul Lamjao National Park (KLNP) to Pumlen Pat. KLNP is the only floating national park in the world.
Archana Ramasundaram is appointed as Director of National Crime Records Bureau (NCRB).
10th Navlekhan Award of Bharatiya Jnanpith were awarded to Hindi writers Babusha Kohli and Upasana for Prem Gilhari Dil Akhrot (poem) and Ek Zindagi Ek Ek Script Bhar (novel ) respectively.
Government approved Housing for All by 2022 Mission aimed at providing housing facilities to all eligible people in urban areas by 2022.
Madras High Court directed Tamil Nadu Government to make wearing of helmets for two-wheelers compulsory.
Parliament of Japan (Diet) passed a bill to lower the voting age from 20 to 18 Years. Last time, Japan lowered the age of voting from 25 to 20 and gave voting rights to women in 1945 after the World War II.
Minister of Chemicals & Fertilizers (Ananth Kumar) launched Cluster Development Programme for Pharma Sector (CDP-PS) intended to enhance productivity of Small and Medium Enterprises (SMEs) in the pharmacy sector.
Sharad Pawar has been re-elected as President of Mumbai Cricket Association.

June 19, 2015

350th foundation day of Shri Anandpur Sahib (Rupnagar - Punjab) celebrated. The holy city was founded by the 9th Guru of the Sikhs, Guru Tegh Bahadur in 1665.
Gian Parkash Mittal resigned as a Judge of Delhi High Court.
Amaresh Kumar Lal is Appointed as an Additional Judge in Patna High Court .
Eminent Chemistry scientist and recipient of Bharat Ratna, CNR Rao is conferred by Japan's highest civilian award the Order of the Rising Sun, Gold and Silver Star by Japanese Ambassador to India, Takeshi Yagi for his contributions to science and Indo-Japanese science cooperation.
State Bank of India (SBI) launched SBI eforex as an online platform to enable customers to book their foreign exchange transactions online.
Chinese Shenyang Aerospace University and Liaoning general aviation academy have created world's first electric aircraft named BX1E . It has 14.5-meter wingspan and maximum payload of 230 kgs. It can fly at height of 3,000 meters. It charges in two hours allowing flight of 45 - 60 minutes at maximum speed of 160 km/hour.
HDFC Bank launched 10-second paperless instant loan Scheme for its existing customers as part of HDFC Banks digital banking platform GoDigital. Under this scheme, bank will now disburse personal loans to its customers in just 10 seconds and a pre-approved loan amount will be available to them at any time.
Japan's telecommunications and Internet Giant SoftBank Corp, India's Bharti Enterprises and Taiwanese Foxconn Technology formed a Joint Venture (JV) named SBG Cleantech aimed at promoting adoption of clean and safe energy in India.

SBG Cleantech will aim at solar and wind energy and will contribute to Indian Government's mission of 24x7 power for all with 100GW solar and 60GW wind target by 2022.
Manoj Kohli will be executive chairman and Raman Nanda will be the Chief Executive Officer SBG Cleantech headquartered in Delhi.

Rajasthan topped list of states in commissioning grid connected solar power projects with installed capacity of 1147 megawatt as per data by ministry of New and Renewable Energy. Gujarat came second with installed capacity of 1000MW.
Kerala Government declared June 22 as 'Snake Bird Day to protect the endangered species which is also known as Indian darter.
Maharashtra declared Blue Mormon as State butterfly as a state symbol.
Amitabh Kant (Secretary in Department of Industrial Policy and Promotion Visited Poland. India and Poland set a trade target of 5 billion USD by 2018.
Narendra Kumar Yadav appointed as Chairman and Managing Director (CMD) of Mahanagar Telephone Nigam Limited (MTNL).
Book Recasting India: How Entrepreneurship is changing the World's Largest Democracy by Hindol Sengupta has been released.
Boston Consulting Group released Global Wealth 2015 Report about status of private wealth in 2014-

Global private financial wealth grew by nearly 12 % in 2014 to total 164 trillion USD.
Over next five years, total private wealth globally will rise by 6 % annually to 222 trillion USD in 2019.
North America with 51 trillion USD remained worlds wealthiest region in 2014 with USA having 28 % of the global total. China and Japan were second and third respectively
Asia-Pacific remained fastest-growing region with private wealth expanding by 29 %. Economic expansion in India and China contributed to this performance. At this rate, Asia Pacific will overtake North America as worlds richest region in 2016.
Japans private wealth was comparatively low at about 2 % in 2014 to reach 14 trillion USD.
In Latin America, growth in 2014 was more than 10 % to nearly 4 trillion USD.
In Middle East and Africa (MEA) region the growth was more than 9 % to reach nearly 6 trillion USD.
USA remained the country with the largest number of UHNW households (Above 100 Million USD Worth) with 5201, followed by China (1037) and UK (1019).
Highest density of millionaires was in Switzerland (135 out of 1000 households were millionaires).
India - Private wealth in India showed solid gain as Indias equity market rose by 23 % in 2014. India had fourth largest UHNW households (928) after USA, China and the UK while there were only 284 UHNW households in India in 2013.

June 18, 2015

Global Peace Index Report 2015 by Australia's global think-tank Institute for Economics and Peace (IEP) -

It ranked 162 countries on the basis of safety and security in society, domestic and international conflicts and militarization Index.
Iceland is most peaceful country in the world while Syria is least peaceful.
India has been ranked 143 while Pakistan is ranked 154.
In 2014, 69 countries reported deaths from terrorism, up from 60 in 2013, marking increase of terror tactics.

Global Doping Report 2013 by World Anti-Doping Agency (WADA) -

India is ranked third in Anti-Doping Rule Violations Report for year 2013.
As per report, 91 Indian athletes were tested positive for banned substances in 2013.
Russia (212) and Turkey (155) are ahead of India in this list.

Agriculture Minister Radha Mohan Singh launched free SMS service Nowcast to provide alerts on extreme weather conditions such as hailstorm every three hours to registered farmers on their mobile phones.
Book Bikhare Khyalat, Urdu Translation of Mohammed Iqbal's Stray Reflections has been released.
18 June - National day of Seychelles. It marks adoption of multi-party democratic constitution on June 18, 1993.
Mahesh Sharma (Minister of State (Independent Charge) for Tourism, Culture and Civil Aviation) visited Singapore and inaugurated a Buddhist Art Exhibition of priceless artefacts.
Haryana Government launched a Village Mentoring Project (VMP) to improve healthcare and education of the villagers with a special emphasis on girl child.
Scientists named a newly discovered galaxy after Portuguese football player Cristiano Ronaldo as CR7 (COSMOS Redshift 7).
India-born Nikesh Arora has been appointed President of Japan's telecommunications giant SoftBank Corp.
Serbia won Fifa Under-20 Football World Cup by beating Brazil in Auckland (New Zealand).
Arunachal Pradesh Government launch State Soil Health Mission to make a hundred % organic state.
HAL has delivered 'Orbiter Craft Module Structure of Chandrayaan-2 to ISRO Satellite Centre (ISAC).

Chandrayaan-2 mission will be launched by a Geo-Stationary Satellite Launch Vehicle (GSLV-MKII) and will place an Orbiter around the moon. It will also send a Lander and Rover to the surface of the moon.
Chandrayaan-2 is scheduled for launch in 2017.

National Stock Exchange (NSE) launched online Overnight Liquid Transaction facility on its Mutual Fund Service System (MFSS) platform. It will allow purchase and redemption of orders simultaneously in liquid schemes. Earlier in May 2015, a similar product was introduced by Bombay Stock Exchange (BSE) which now has daily transactions of worth 400-500 crore rupees.
India Brand Equity Foundation (Department of Commerce in Ministry of Commerce and Industry) released a report on Intellectual Property Rights (IPRs) filing in India during 2013-14.

Maharashtra topped the list of states and Union Territories (UTs) with Bengaluru being top city in IPR filing.
Indian Institute of Science (Bengaluru), Siddaganga Institute of Technology (Tumakuru) and Indian Space Research Organisation (ISRO) were top 3 bodies with 32, 24 and 12 filings.

India's first diesel electric multiple unit (DEMU) train service with an air-conditioned coach launched in Kochi (Kerala).

June 17, 2015

Jakaya Kikwete, President of Tanzania Visited India.

Six MoUs signed during this visit of President of Tanzania to India

.

Collaborative program in official statistics.
Agricultural Statistics, Computer Applications Bio-informatics.
Tourism.
Hydrography & Protocol on exchange of Hydrographic Data.
Loan agreement between Exim Bank of India and Government of Tanzania for 268.35 million USD for extension of Lake Victoria pipeline project.

Noted Indian Architect, Charles Correa Passed Away.
17 June - National day of Iceland. It commemorates the foundation of The Republic of Iceland on 17 June 1944 and its independence from Danish rule.
Government approved introducing Bureau of Indian Standards Bill, 2015 to provide new provisions in existing Bureau of Indian Standards Act, 1986. Main Provisions are -  

Bureau of Indian standards (BIS) to be established as National Standards Body of India 
It wil include goods, services and systems, besides articles and processes under the standardization regime.
It will promote ease of doing business by allowing multiple simplified conformity assessment schemes including Self Declaration Of Conformity (SDOC) against any standard. It will give multiple simplified options to manufacturers to adhere to standards and get a certificate of conformity.
Government will be able to -

apply mandatory certification regime on processes wherever necessary to maintain health,safety and security. It will help consumers receive ISI certified products and will prevent import of sub-standard products.
Appoint any authority along with Bureau of Indian Standards to verify conformity of products and services.
Implement mandatory hallmarking of precious metal articles and also strengthen penal provisions for better compliance and enable compounding for violations. 

This bill will promote a culture of quality of products and services through mandatory/voluntary compliance with Indian standards through 'product certification' and 'Certificate of Conformity' by Empowering BIS and Government.

Government approved continuation of Krishi Vigyan Kendras (KVKs) with Rs.3900 crore cost during XII Five Year Plan. 642 esisting KVKs will be continued and 109 new KVKs will be established as per the scheme.
Government approved Enhancing Indias solar power capacity target under Jawaharlal Nehru National Solar Mission (JNNSM) by five times to 1,00,000 MW by 2022 (From 20000 MW Earlier). It will comprise of 40000 MW Rooftop and 60000 MW through Grid Connected Solar Power Projects. Total cost will be around Rs. 6,00,000 crores. 
Govberment Approved including Uttarakhand, Jharkhand and Chhattisgarh in National Dairy Plan Phase - I and extended the project period by two years to 2018-19.
Book titled Yoga and Islam written by Imran Chaudhary and Abhijeet Singh has been released. The book indicates that Yoga has nothing to do with religion and is universally accepted.
G. Gurucharan has been appointed as Director General of Bureau of Indian Standards. He is also Additional Secretary, Department of Food & Public Distribution.
Anoop Kumar Srivastava is appointed as Secretary in Inter State Council Secretariat.
Vladimir Shkolnik, Minister of Energy of Kazakhstan Visited India for 12th Meeting of India-Kazakhstan Inter-Governmental Commission.
Advertising Standard Council of India (ASCI) launched its consumer complaint mobile application named ASCIonline to provide consumer complaint services along with existing Website Facility for reporting misleading advertisements.
Bharat Sanchar Nigam Limited (BSNL) has announced to set up 40,000 Wireless Fidelity (Wi-Fi) hot spots across country by 2018 with investment of Rs. 6000 Rupees.
Odisha  State  Co-operative Bank has launched 'Bank on Wheels' to help farmers get loans on their doorstep through 20 vans with ATM facility moving around 20 remote and tribal areas.
Government increased number of workdays under Mahatma Gandhi National Rural Employment Guarantee Act (MGNREGA) from 100 days to 150 days in drought-affected areas.
Government created two committees to facilitate implementation of GST (Goods & Services Tax) from April 1, 2016.

First committee will be headed by Chief Economic Adviser (CEA) and will recommend the possible rates of (GST) that would be consistent with the present level of revenue collection of the Centre and States.
Second committees will be aimed to facilitate implementation of new indirect tax regime and will comprise of Additional Secretary in Revenue Department, Member Secretary and State Finance Ministers.

Beno Zephine from Chennai became first 100 % visually-challenged person to be inducted into the Indian Foreign Service.
China and Australia signed a free trade agreement to ease up access for Australian beef and wine exporters while helping Chinese car and electronics producers to sell in Australia.
Journalist and writer Aakar Patel has been appointed as Executive Director of Amnesty International India.

Amnesty International is an International organisation focused on human rights.

June 16, 2015

Vice President Hamid Ansari released a book K.G. Saiyidain – A Life in Education edited by Zakia Saiyidain Zaheer and Syeda Saiyidain Hameed.
Book on titled Modi –Incredible emergence of a star written in Chinese language by Tarun Vijay has been released.
Election Commission of India suspended recognition of P A Sangma's National People's Party (Meghalaya) for failing to file its election expenditure statement.
Communications and Information Technology Minister Ravi Shankar Prasad inaugurated BSNL Sponsered wi-fi zone at Historical monument Taj Mahal at Agra (Uttar Pradesh).
French Naval Ships Dixmude and Aconit visited Visakhapatnam (India).
United Nations General Assembly elected Denmark's Mogens Lykketoft as President for its upcoming 70th session in September 2015.
Nilesh Sathe is appointed as member-life of insurance regulator IRDAI.
Indian Railways has named Haridwar Mail (Train No 19031/19032 Ahmedabad-Haridwar-Ahmedabad ) as Yoga Express.
Sunil Chhetri became first Indian footballer to score 50 international goals. He scored His 50th Goal during 2018 World Cup qualifying match against Guam.
E-commerce Portal Snapdeal acquired mobility solutions company Letsgomo Labs.
Spanish Rafael Nadal won men's Title at Stuttgart Open defeating Serbia's Viktor Troicki. Indo-Romanian Pair of Rohan Bopanna and Florin Mergea won Double's title defeating Austrian-Brazilian pair Alexander Peya and Bruno Soares.
PM Narendra launched book Education of Muslims: An Islamic Perspective of Knowledge and Education – Indian Context edited by JS Rajput.
800th anniversary of Magna Carta (Charter of Liberties to put a check upon powers of King of England) organized in UK. Main principle in Magna Carta was that Englishmen should be governed by definite laws and not by will of a ruler.
Kapil Mishra is appointed as Chairman of Delhi Jal Board.
Council of Scientific and Industrial Research (CSIR) has set up a Micro Air Vehicle Aerodynamics Research Tunnel (MART) at National Aerospace Laboratories in Bengaluru under National Programme on Micro Air Vehicles (NP-MICAV). It will be used to test fixed-wing, flapping-wing and rotary-wing MAVs.

June 15, 2015

Zhang Dejiang, Chairman of Standing Committee of National People's Congress of China Visited India.
Minister of Investment and Development of Kazakhastan, Asset Issekeshev Visited India.
Minister of State (IC) for Development of North-Eastern Region Jitendra Singh launched an Augmented Reality (AR) application 'Sakaar' to highlight achievements of Department of Space during one year in office of the present Government.
Union Agriculture Minister Radha Mohan Singh laid foundation stone of Gangatiri Cows' Conservation and Development Center in Varanasi (Uttar Pradesh).
Ameising Luikham is appointed as Secretary in Department of Public Enterprises.
Sheila Kaul, former Governor of Himachal Pradesh Passed Away.
Minister for Micro, Small and Medium Enterprises Kalraj Mishra launched a digital Employment Exchange for Industries (EEX) portal at eex.dcmsme.gov.in. It will connect employers and job seekers and will help in linking Make in India initiative with Skilled India one.
Government launched Indian Nuclear Insurance Pool (INIP) of 1,500 crore rupees as per mandatory provision under Civil Liability for Nuclear Damage Act (CLND), 2010.

It will be 27th such pool globally. It will give operator the Right to Recourse and allow it to sue the suppliers in case of any accident.
General Insurance Corporation of India (GIC Re) is the fund operator of this Rs. 1,500 crore Indian insurance pool along with 11 other non-life insurers as associates of the pool.

Department of Industrial Policy and Promotion (DIPP) data about FDI Inflows Into India in FY 2014-15 -

FDI inflows in services sector grew by over 46% to $3.25 billion in 2014-15 as compared to $2.22 billion in 2013-14. Services sector includes banking, insurance, outsourcing, R&D, courier and technology testing.
Overall foreign inflows also rose by 27% to $30.93 in 2014-15 as compared to $24.29 billion in 2013-14.

National Association of Software and Services Companies (Nasscom) signed an MoU with India Electronics and Semiconductor Association (IESA) to speed up 'Make in India' and 'Digital India' agenda for electronic system design and manufacturing (ESDM) and IT.
BSNL (Bharat Sanchar Nigam Limited) has launched free roaming across nation to allow its customers to receive incoming calls for free.
Two 6th-century monumental statues of standing Buddha have been carved into Bamiyan valley of central Afghanistan via 3D light projection technology.
Ministry of Railways decided to run Suvidha trains with dynamic fares from July 2015 to address the rush during peak travel seasons.  These trains will have dynamic fare system with no Waiting List.
Spain's Lower House of Parliament (Congreso) approved a law to provide citizenship for descendants of Jews who were forced to flee the country five centuries ago during Spanish Inquisition.
Israel approved a bill to allow force-feeding of prisoners that are on hunger strike in case their lives are in danger.
United Arab Emirates approved including four Indian languages (Hindi, Malayalam, Tamil and Bengali) to offer knowledge tests for appearing in driving test in UAE.

June 14, 2015

41st G7 Summit 2015 held in Bavaria (Germany) with theme Think Ahead. Act Together.
Bombay High Court banned horse driven carriages in Mumbai.
Multiplex chain PVR acquired DLF's DT Cinemas for 500 crore rupees.
Japanese vice foreign minister Akitaka Saiki and Australian Foreign Affairs and Trade secretary Peter Varghese Visited India to attend first ever trilateral dialogue of India, Japan and Australia.
Special Forces of Indian Army and Air Force carried out cross-border operation inside Myanmar to target militant groups after These after militant groups killed 18 jawans of 6 Dogra Regiment of Indian Army in Chandel (Manipur).
Gujarat's Ahmadabad Municipal Corporation announced USE and GET PAID scheme, under which people will be paid one rupees for using public toilets. Aim is to eradicate open defecation and keep the city clean.
RBI announced Strategic Debt Restructuring (SDR) Scheme to allow banks and other lending institutions to convert their loans into equity stake in the Borrower Company. It is being done to encounter rise in Non Performing Assets (NPAs) as Gross NPAs of Banks will rise to 5.9 % of total advances during 2015-16 against 4.4 % during 2014-15.

The scheme will benefit all Commercial Banks (except Regional Rural Banks (RRBs)), Term-lending and Refinancing Institutions, Export-Import (EXIM) Bank, National Housing Bank (NHB) and National Bank for Agriculture and Rural Development (NABARD). Key Features are -
Lenders will be able to convert their outstanding loans into a majority equity stake if the borrower fails to pay the loans as per terms.  
Decision on invoking the SDR will be taken within 30 days by the lender after review of account of borrowers and the conversion package within 90 days after taking such a decision.
After conversion, all lenders should together own 51 % or more of the company's equity.
Next Step will be to divest equity holdings of the company to new promoters as soon as possible. New Promoters will be un-related to existing promoters and will acquire entire 51 % Holding by the Lenders.
On divestment of banks' holding in favour of new promoter, asset classification may be upgraded to standard

Sangeet Natak Akademi fellowship (Akademi Ratna) and Sangeet Natak Akademi Awards (Akademi Puraskar) 2014 -

Sangeet Akademi Fellowships (Akademi Ratna) 2014 - It carries cash prize of 3 lakh rupees and is most prestigious honour. Presently there are only 40 Fellows of the Sangeet Natak Akademi.

R. Janakiraman (Musicologist)
S. Sathyu (film-maker)
Vijay Kichlu (Classical singer)
Tulsidas Borkar (Musician)

Sangeet Natak Akademi Awards (Akademi Puraskar) 2014 - It carries prize of 1 Lakh Rs. along with Tamrapatra and Angavastram.

Hindustani vocal - Ashwini Bhide Deshpande Nath Narelkar, Ustad Iqbal Ahmed Khan
Hindustani instrumental - Pandit Nayan Ghosh (tabla) and Ronu Majumdar (flute)
Carnatic instrumental - Neyveli Santhanagopalan (Carnatic vocal), TA Kaliyamurthy (Thavil), Sukanya Ramgopal (Ghatam) and Dwaram Durga Prasad Rao (violin)
Dance - Adayar Janardanan, Amusana Devi, Uma Dogra, Sudhakar Sahoo, Vedantam Radhesyam, Jagru Mahto, Anita Sharma, Varanasi Vishnu Namboothiri and Navtej Singh Johar.
Drama - Asgar Wajahat, Surya Mohan Kulshreshtha, Chidambar Rao Jambe, Debshankar Haldar, Ramdas Kamath, Amod Bhatt, Manjunath Bhagwat Hostota and Amardas Manikpuri.
Traditional/tribal music/folk/theatre/dance and puppetry- Puran Shah Koti, KKalamandalam Ram Mohan, Kesavasamy, Abdul Rashid Hafiz, Reba Kanta Mohanta, Ramdayal Sharma, K. Shanathoiba Sharma and Thanga Darlong.

14 June - World Blood Donors Day. Theme for 2015 is Thank you for saving my life. Union Government launched mobile app to locate nearest blood bank on this occasion.
Minister of State for External Affairs V K Singh inaugurated first India-China Yoga College at Yunnan Minzu University in Kunming, China.
British Petroleum report for Oil and Gas Consumption 2015 -

United States (US) became largest oil producer in 2014 surpassing Saudi Arabia. USA produced 11.6 million barrels of oil per day (bpd) in 2014 While, Saudi Arabia produced 11.5 million bpd. Russia is third with 10.8 million bpd oil production.
USA also surpassed Russia as largest producer of natural gas. In 2014, USA produced 1,250.4 million tons of natural gas while Russia produced 1,062 million tons.
China remained worlds largest growth market for energy in 2014.
Facts about India - Indias oil production declined 1.3% at .895 Million bpd. Consumption increased 3% (3.8 million bpd).

Kolkata Knight Riders (KKR) co-owner Shah Rukh Khan acquired Carribean Premier League (CPL) T20 team Trinidad & Tobago (T&T).
Bihar Chief Minister Nitish Kumar launched campaign Badh Chala Bihar to collect ideas from the public to produce Bihar@2025 as a vision document for states development between 2015 - 2025.
Indian Basketball Players Association (IBPA) launched in Delhi. It is incorporated as a society under Societies Registration Act, 1860. Orgznization Structure is

President - Sajjan Singh Cheema (Arjuna Awardee)
General Secretary - Jayasankar Menon (Former Asian All Star Basketball player)
Treasurer - Ashok Sharma (National player and FIBA Commissioner)
Chairman - Abbas Moontaisar
Vice-Chairmen - Manmohan Singh and Suman Sharma.

HDFC Bank launched PayZapp as a digital payment and purchase solution. This mobile app will allow customers to manage credit or debit card details, recharge and pay bills and Other activities.
Cabinet Committee on Economic Affairs (CCEA) approved two road projects worth 4721 crore rupees in Madhya Pradesh and Telangana under National Highways Development Project (NHDP).
NASA (USA) scientists developed tool to predict destructive solar geomagnetic storms 24 hours in advance. Such storms can cause telecommunication disruptions and power outages. Solar geomagnetic storms are caused by a giant cloud of solar particles, called a coronal mass ejection (CME), aligned in opposite direction of the Earths magnetic field.
Reserve Bank of India (RBI) issued final guidelines for 6-year and 13-year cash settled Interest Rate Futures (IRF) under the Interest Rate Futures (Reserve Bank) (Amendment) Directions, 2015.

6-year cash settled IRF contracts will be a coupon bearing government security of face value of 100 rupees and residual maturity between 4 - 8 years on expiry of futures contract.
13-year cash settled IRF contracts will be a coupon bearing government security of face value of 100 rupees and residual maturity between 11 - 15 years on expiry of futures contract.
RBI also expanded residual maturity for existing 10-year cash settled IRF from 9-11 years to 8-11 years to provide market participants greater choice and flexibility to hedge interest rate risk across different tenors.

June 13, 2015

Ajeya Warrior, Joint Army Exercise of India and UK started in UK. It will last till 28 Jun, 2015.
Andhra Pradesh government launched Mee Bhoomi, a digital depository of land records. Web URL is - http://meebhoomi.ap.gov.in. It will make all land details available to the people.
Dick Costolo resigned as Chief Executive Officer (CEO) of Social Network Twitter. Jack Dorsey will be Interim CEO until a replacement is found.
Former West Indies fast bowler Wes Hall was inducted into ICC Cricket Hall of Fame.
Insurance Regulatory and Development Authority of India (IRDAI) imposed a 50 Lakh penalty on Future Generali Life Insurance Company for violating norms.
China launched a freight train service between its northeastern city of Harbin and Europe of Length 10000 KMs.
Sanghmitra Bandyopadhayay is appointed as Director of Indian Statistical Institute (ISI) replacing Bimal K Roy who was removed on charges of indiscipline.
Tamil Nadu Government signed a Power Purchase Agreement with Adani Power (PPA) to set up a 200 MW solar power plant in Ramanathapuram district.
UK's cricketer Matt Prior retired from all forms of cricket.
Vinita Bali has been appointed as Chair of Board of Directors of the Global Alliance for Improved Nutrition (GAIN) replacing Jay Naidoo.
As per recent study, Dromedary camels under 4 years age are major source of Middle East Respiratory Syndrome (MERS) virus that has severely hit South Korea recently.
Government approved proposal to promulgate Negotiable Instruments (Amendment) Ordinance, 2015 in parliament to amend Negotiable Instruments Act, 1881 that is related to jurisdiction related issues for filing cases for offence committed under section 138 of NI Act. Key Features are -

Cases of bouncing of cheques can be filed only in a court in whose jurisdiction the bank branch of the payee (person who receives the cheque) lies.
All cases filed against a person will be transferred to the court with the appropriate jurisdiction.

June 12, 2015

June 12 - World Day Against Child Labour. Theme for 2015 is NO to child labour - YES to quality education.
June 12 - Independence day of Philippines. It commemorates Philippines' Independence from Spain on June 12, 1898.
June 12 - Day of Russia. It commemorates the Declaration of State Sovereignty of the Russian Soviet Federative Socialist Republic on June 12, 1990.
Second border haat (rural market) opened in Sipahijala district of Tripura bordering Brahmanbaria district of Bangladesh.
Reserve Bank of India allowed non-resident Indians (NRIs) to invest in chit funds to encourage flow of capital into the country.
Government removed customs import duties for drugs and test kits for treating Human immuno deficiency virus infection and acquired immune deficiency syndrome (HIV/AIDS) to help fight this disease.
USA government has opened an investigation against TCS and Infosys, two of biggest Indian outsourcing companies for possible violations of H1-B visa rules.
Legendary UK actor, singer and writer Christopher Lee passed away.
International Renewable Energy Agency (IRENA) 's 9th Council meeting held in Dubai (United Arab Emirates). Renewable Energy Target Setting report 2015 was released by IRENA Director-General Adnan Z. Amin.

Report States that in past one decade renewable energy targets have quadrupled globally.
164 countries have adopted at least one type of renewable energy target compared to 43 countries in 2005.
150 countries have focused committed renewable energy targets on the electricity sector. 47 countries have focused on heating and cooling sector.
Renewable transport targets have also has doubled to 59 countries from 27 countries in 2005.

June 11, 2015

Defence Minister of Sweden, Peter Hultqvist visited India.
Ministry of Overseas Indian Affairs and Government of Tamilnadu have set up a Migrant Resource Centre (MRC) in Chennai (Tamilnadu) to provide information and guidancethe to overseas Indian workers on all aspects of overseas employment.
Nek Chand, creator of Chandigarh's Famous rock garden passed away.
Vice Chairman of House of Representatives of Indonesia, Fadli Zon visited India.
Forbes' List of World's Richest Athletes -

Cricketer Mahdenra Singh Dhoni is only Indian among world's richest athletes. He has been ranked 23rd in the List with USD 31 Million Annual Earnings.
Boxer Floyd Mayweather Jr. (USA) is richest Athlete in the world with $105 million Annual Earnings.

June 10, 2015

June 10 - National Day of Portugal. The date commemorates the death of national literary icon Luís de Camões on 10 June, 1580.
BBIN (Bangladesh, Bhutan, India and Nepal) Transport Ministers meeting will be held in Thimpu (Bhutan) on June 15, 2015. A Motor Vehicle Agreement for Regulation of Vehicular Traffic amongst BBIN will be signed on this occasion. Minister of Road Transport & Highways and Shipping Shri Nitin Gadkari will visit on India's Behalf.
Indirect Tax Revenue Collections Increased From Rs. 36,408 Crore in May 2014 to Rs. 49,993 Crore During May 2015 (37 % Increase).

Central Excise collections increased from 11,838 crore in May 2014 to 21,809 crore in May 2015 (84 %).
Customs collections increased from 13,539 crore in May 2014 to 15,700 crore in May 2015 (16 %).
Service Tax collections increased from 11,031 crore in May 2014 to 12,484 crore in May 2015 (13 %).

Government will Give Rs 6,000 Crore Interest-Free Loans to Sugar Mills to help the mills in clearing 30 % of Rs 21,000 crores debt on Sugar mills to be given to cane farmers.
Kapil Mishra will be Delhi's new Law Minister aftr former law minister Jitender Tomar being arrested over allegations of faking his law degree.
Apex body of small traders, Confederation of All India Traders (CAIT) will launch its ecommerce portal Named 'e-Lala' to compete with Online Retailers. It will provide an interface between sellers and consumers without any third agency.
Srivari Chandrasekhar is appointed as Director of CSIR-Indian Institute of Chemical Technology (IICT).
26 African countries signed a Tripartite Free Trade Area (TFTA) agreement in Egypt to create Africas largest free-trade zone. It will cover southernmost tip of Africa i.e. Cape Town (South Africa) to Cairo (Egypt) in north. It will ease up movement of goods across 26 member countries.
Indian-origin USA's Surgeon General Vivek Murthy has been presented with Pride of Community Award by Hindu American Foundation on its 12th Annual Day.
Indian-American at Stanford University, Manu Prakash has created a computer that works by moving water droplets. Last Year, he amazed the world by building a paper microscope.
India's current account deficit (CAD) has narrowed to USD 1.3 billion(or 0.2 % of GDP) in fourth quarter of financial year 2014-2015. CAD shrank to 1.3 % of GDP for full financial year 2014-15.
India's first indigenously built 40,000 tonne aircraft carrier INS Vikrant undocked at Cochin Shipyard in Cochin (Kerala). It will undergo several trial processes before induction in Indian Navy in 2018. India is now in elite group of nations capable of constructing aircraft carriers that includes US, Russia, the UK and France .
Former Indian Test Cricketer Hemant Kanitkar Passed Away.
Punjab CM Parkash Singh Badal has been conferred with 14th Sant Namdev National Award for promoting peace and communal harmony by Maharashtra Chief Minister Devendra Fadnavis on behalf of Sarhad Foundation.
Three Indians Ashwini Angadi, Akshay Jadhao and Devika Malik have won an award set up by Queen Elizabeth II to recognise exceptional youths making a difference in their communities from across the Commonwealth nations.
Kochi Metro ties up with Axis Bank to make significant revenues from ticket sales through Automated Fare Collection(AFC) system.

Axis Bank will install required hardware and software for AFC and will pay Rs. 208 crore to KMRL over next 10 years.
Axis Bank will issue co-branded cards to users of Kochi Metro. KMRL will also be paid 0.2% of Axis Bank's gross revenues from utlilisation of co-branded pre-paid cards outside Kochi Metro system. 

June 09, 2015

39th session of Conference of Food and Agriculture Organisation of the United Nations held in Rome (Italy). Agriculture Minister Radha Mohan Singh attended on India's Behalf.
NCR (National Capital Region) got bigger with Inclusion of Haryana's Jind, Karnal & UP's Muzaffarnagar Districts in NCR.
Government reconstituted the Film & Television Institute of India (FTII), Pune Society for three years. Gajendra Chauhan has been nominated as the President of the FTII Society and Chairman of its Governing Council.
Mahendra Kumar Sharma has been appointed as non-executive chairman of ICICI Bank.
India's ISRO (Indian Space Research Organization) won the Space Pioneer award 2015 by US National Space Society for low-cost Mangalyaan Mars orbiter mission. The Award was presented during 34th Annual International Space Development Conference held at Toronto (Canada).
Turkey's Justice and Development Party led by President Recep Tayyip Erdogan won parliamentary polls..

Shashi Shekhar is Appointed as New Secretary Ministry of Water Resources, River Development and Ganga Rejuvenation.
A high level delegation led by Chairman of Railway Board, A.K. Mital Visited China.
Tropical Cyclone Ashobaa hit Oman (Country on southeastern coast of the Arabian Peninsula). ASHOBAA is first tropical storm of pre-monsoon season in the Indian seas which developed into a cyclone. 
104th International Labour Conference held in Geneva (Switzerland). Bandaru Dattatraya, Minister for Labour & Employment represented India in this conference.
Government announced to set up Skill Development Centers in all the 40 parliamentary constituencies of Bihar.
Sourav Ganguly: Cricket, Captaincy and Controversy has been written by Saptarshi Sarkar.
India's Anantjeet Singh Naruka won gold in 7th International junior shotgun cup in Orimattila (Finland) by beating Lari Pesonen of Finland.

June 08, 2015

8 June - World Ocean Day. Theme is Healthy oceans, Healthy planet.
Former Indian cricketer Rahul Dravid is named as coach of India 'A' and Under-19 cricket teams.
Amitav Ghosh released his new novel Flood of fire. With the novel, he has concluded the Ibis trilogy, his fictional recreation of the events leading up to the first opium war of 1839-42.
Telugu writer Dasaradhi Rangacharya Passed Away.
National Mission for Clean Ganga and Nehru Yuva Kendra Sangathan signed 5-year Agreement for involvement of youth in the conservation of river Ganga.
16th International Indian Film Academy (IIFA) Awards 2015 (In Malaysia) -

Best Film – Queen
Best Director –Rajkumar Hirani (PK)
Best Actor-Shahid Kapoor (Haider)
Best Actress-Kangana Ranaut (Queen)
Best Supporting Actor- Riteish Deshmukh (Ek Villain)
Best Supporting Actress- Tabu (Haider)
Star Debut of the Year (Male)-Tiger Shroff (Heropanti)
Star Debut of the Year (Female)-Kriti sanon (Heropanti)
Best Music Director-Shankar, Ehsaan & Loy (2 States)
Best Male Playback Award-Ankit Tiwari for Galliyan (Ek Villain)
Best Female Playback Award-Kanika Kapoor for Baby Doll (Raginin MMS2)

Manchester United (England) became Worlds most valuable football brand with 1.2 billion USD Worth.
Indonesia Open Badminton tournament 2015 -

Male - Japan's Kento Momota defeated Denmark's Jan O. Jorgensen.
Female - Thailand's Ratchanok Intanon defeated Japan's Yui Hashimoto.

RC Tayal has been appointed as new chief of National Security Guard (NSG).
K.V. Chowdary is appointed as new Central Vigilance Commissioner (CVC) and Vijai Sharma is appointed as new Chief Information Commissioner (CIC) of India .

Alongwith, Sudhir Bhargava is appointed as an Information Commissioner and T.M. Bhasin is appointed as a Vigilance Commissioner.  

Environment Ministry cleared 12000 crores Coastal Road Project of Mumbai(Maharashtra) that will cover 35.6 kms. It will decongest Mumbai roads and create 91 hectares of green space.

June 07, 2015

Lewis Hamilton (Britain) of Mercedes won Canadian Formula 1 Grand Prix.
Germany's Deutsche Bank appointed John Cryan as CWO replacing Anshu Jain.
Airline SpiceJet Tied up with IRCTC to sell Discounted (30-40 %) Air Line Tickets to Train Travellers whose Tickets do not get Confirmed.
Asian Atheletic Championships 2015 (Qatar) -

India finished third in 21st Asian Athletics Championships with 4 gold, 5 silver and 4 bronze Medals. This is India's best finish after 2007 in Jordan where India was placed second.
China was First (15 Gold, 13 Silver, 13 Bronze) and Qatar (7 Gold, 2 Silver, 1 Bronze) was second.

June 06, 2015

June 06 - National Day of Sweden (Northern Europe).
Government has set up a task force headed by former chairman of Pension Fund Regulatory and Development Authority (PFRDA) D Swarup. Task of the committee is to lay a roadmap for setting up Financial Redressal Agency (FRA) as recommended by the Financial Sector Legislative Reforms Commission (FSLRC) to create a unified grievance resolution mechanism for the entire financial sector.
Prime Minister Narendra Modi Visited Bangladesh (South Asia).

PM Narendra Modi presented Bangladesh Prime Minister Sheikh Hasina a hand-woven tapestry from Venkatagiri, Andhra Pradesh.
Bangladesh conferred their Highest Liberation War Honor to Former Indian Prime Minister Atal Bihari Vajpayee. It was received by PM Narendra Modi.
PM Modi Visited Bangabandhu International Conference Center in Dhaka.
40 Years old Land Deal Signed Between India and Bangladesh for swapping border territories. It is related to 100th Amendment to the Constitution of India for LBA (Land Boundary Agreement) between India and Bangladesh.

Minister of Water Resources, River Development and Ganga Rejunivetion Uma Bharti launched nationwide Jal Kranti Abhiyan from Jaipur (Rajasthan) to consolidate water conservation and management.
Indian Medical Association's (IMA) first-ever Jan Aushadhi Generic Drug (JAGD) Store inaugurated in IP New Delhi. It will offer over 118 commonly used medicines at 10 - 20 % lesser price.
UK's Author Ali Smith won 2015 Baileys Women's Prize for Fiction for her novel How to be Both.
Minister of Road Transport and Highways and Shipping Nitin Gadkari inaugurated Indias first Tier-I Oil Spill Response Centre (OSRC) for Mumbai Port Trust (MBT), Jawaharlal Nehru Port Trust (JNPT) and ONGCs facilities at Nhava and Uran. Objective is to develop an appropriate system for detection and reporting of oil spillage.
Petteri Taalas (Finland) has been appointed as Secretary-General of World Meteorological Organization (Based in Switzerland) for four years.
R Seshasayee Is appointed as New Non-executive Chairman Of Infosys.
Barcelona FC won 2015 Union of European Football Associations (UEFA) Champions League trophy for fifth time defeating Juventus FC.
French Open Tennis 2015 -

Male - Stanislas Wawrinka (Switzerland) won his first French Open Mens single title defeating Novak Djokovic of Serbia.
Female - Serena Williams (USA) defeated Czech Republic's Lucie Safarova. It's 20th grand slam win for Serena.

June 05, 2015

June 05 - World Environment Day. Theme for 2015 is Seven Billion Dreams, One Planet, Consume with Care.
Indian umpire Sundaram Ravi has been inducted into Emirates Elite Panel of ICC Umpires for 2015-16. He is second Indian Umpire after S Venkataraghavan to be incucted into ICC Elite Umpires' Panel.
AB De Villiers has been conferred with South Africa (SA) Cricketer of the Year Award for 2015.
All India Football Federation (AIFF) signed an agreement with French Football Federation (FFF) for Mutual Development of Football Sport in Each Country.
Indian Renewable Energy Development Agency Limited (IREDA) has been awarded the Miniratna (Cateogry -1) status by Department of Public Enterprises.
Himachal Pradesh High Court asked state government to establish separate homes for differently-abled, shelter less and mentality challenged people within a year.

June 04, 2015

RBI (Reserve Bank of India) issued Second bi-monthly monetary policy statement 2015-16.

Repo rate has been cut by 0.25 %. New Repo rate is 7.25% (7.5 % Earlier). As a result, reverse repo rate became (the rate at which RBI borrows from commercial banks) 6.25 % while marginal standing facility (MSF) and Bank Rate became 8.25 %. Cash reserve ratio (CRR) is unchanged at 4 % and SLR (Statutory Liquidity Ratio) is unchanged at 21.50 %.

India Signed US$ 400 million Loan agreement with World bank for Tamil Nadu Sustainable Urban Development Project.
US-based World Justice Project (WJP) released 5th Rule of Law Index 2015. It provides data on how the rule of law is experienced in 102 countries around the globe.

Report is topped by Denmark, followed by Norway, Sweden and Finland at second, third and fourth place respectively each with score above 0.85.
Venezuela is worst (102nd) with Zimbabwe, Afghanistan at 100, 101 place respectively.
India has score of 0.51 and has been ranked 59th.
India is 3rd in six South Asian countries and 3rd in BRICS countries. South Africa (36th) is at top in BRICS Countries and Nepal (48) is at top in Six south asian countries.

Jharkhand approved Special Courts Ordinance, 2015 to establish special courts for speedy trail of corruption cases and prosecution of individuals hoarding black money and illegally acquired property.
India's Suresh Kalmadi is conferred with Asian Athletics Association Presidents award for introducing top events like Asian Grand Prix series, Indoor Championships and All Star Meet etc. during his tenure as president of AAA from 2000 - 2013.

June 03, 2015

Indian President Pranab Mukherjee Visited Belarus (Eastern Europe).

Belarus State University conferred the Professor Honoris Causa on President Pranab Mukherjee.

Various Agreements between India-Belarus -

Agreement for Avoidance of Double Taxation and the Prevention of Fiscal Evasion.
Cooperation in Standardization and Information Support between Bureau of Indian Standards (BIS) of India and State Committee for Standardization, Belarus. 
Cooperation in Broadcasting between Prasar Bharati (PB) and National State Television and Radio Company, Belarus 
MoU on Cooperation between Securities and Exchange Board of India (SEBI) and Ministry of Finance, Belarus.
MoU for Manufacturing and Marketing of Light Industry Goods.

Ravinder Kumar Dhir has been appointed as Chief of South Western Air Command.
India signed Multilateral Competent Authority Agreement (MCAA) on Automatic Exchange of Financial Account Information in Paris along with Australia, Canada, Costa Rica, Indonesia and New Zealand. Mohan Kumar, Ambassador of India to France signed on India's Behalf.
Netherlands Prime Minister Mark Rutte, Minister for Foreign Trade Lilianne Ploumen and Minister for Agriculture Sharon Dijksma Visited India. A Memorandum of Understanding signed between India and Netherlands for development of vaccines. 
South Korea and China signed Free Trade Agreement (FTA).
Maharashtra approved Renewable Energy Policy worth 4156.43 crore rupees to increase capacity of Renewable power generation from 6700 to 14400 MW by 2020.
61 Days Fishing ban along Western Coast started from 1 June to 31 July, 2015, Except Kerala which will stick to 47-day ban to allow its fishermen to continue fishing till June 15.
Union Minister of Women and Child Development Maneka Gandhi launched IAP HealthPhone programme for addressing the malnutrition in women and children. It is jointly developed by Indian Academy of Pediatrics (IAP), Ministry of Women and Child Development, UNICEF and Vodafone India. Highlights are -  

It will increase penetration of mobile phones to educate over 6 million females between 13 -35 years of age on better nutrition practices by 2018. 

Programme will achieve its objectives by promoting 4 re-edited Poshan videos in 18 Indian languages. These videos address issues of care of pregnant women and children. Vodafone will provide discount on download of these videos.

India's Inderjeet Singh won gold medal in men's shot put event in 21st Asian Athletics Championships in China.
Syed Asif Ibrahim is appointed as Prime Minister's Special Envoy on Countering Terrorism and Extremism.

June 02, 2015

02 June - Republic Day of Italy (Since 1946).
02 June - Statehood Day of Telangana (India's 29th State). Andhra Pradesh was bifurcated into Telangana and Andhra Pradesh on June 2, 2014.
6th OPEC International Seminar held in Vienna (Austria) from June 2 – 4, 2015 by Organisation of the Petroleum Exporting Countries (OPEC). Dharmendra Pradhan (India's Minister of State (Independent Charge) of Petroleum and Natural Gas) attended on India's Behalf.
Ashton Carter, US Secretary of Defence Visited India.

India and US signed 2015 Framework for the India-US Defence Relationship.

Amit Jain is appointed as President of Uber Technologies' India Operations.
India, Sweden signed 6 agreements during visit of Pranab Mukherjee to Sweden -

Memorandum of understanding signed in fields of Sustainable Urban Development, Micro, Small and Medium Enterprises, Visa Exemption for diplomatic passports, Polar and Ocean Research, ageing research and health and Central Drugs Standard Control Organization (CDSCO) of India and the Swedish Medical Products Agency (MPA).

Former cricketers Sachin Tendulkar, Sourav Ganguly and VVS Laxman are inducted into BCCIs newly-constituted cricket advisory committee.
P Kunhikrishnan has been appointed as Director of Satish Dhawan Space Centre (SDSC) SHAR replacing MYS Prasad.
S Somanath is appointed as Director of Liquid Propulsion Systems Centre of ISRO.
K Sivan is appointed as Director of Vikram Sarabhai Space Centre (VSSC) of ISRO.
Harriette Thompson of USA, 92 year old cancer survivor became oldest woman to finish a marathon.
New Zealand cricket captain Brendon McCullum and Coach Mike Hesson were honoured with Officers of the New Zealand Order of Merit (ONZM).
Pawan Munjal has been appointed as chairman of Automobile maker Hero MotoCorp.

June 01, 2015

01 June - Madaraka Day of Kenya. On 1 June in 1963, Kenya attained internal self-rule preceding full independence from United Kingdom.
Government wil open 1000 stores under Jan Aushadhi Scheme to provide medicines to underprivileged people at prices 60-70 % less than the market price.
Birender Singh Dhanoa has been appointed as Vide-Chief of Indian Air Force.
Finance Minister Arun Jaitley Inaugurated New Bank Note Paper Line at Security Paper Mill, Hoshangabad (Madhya Pradesh).
Ashok Kumar Angurana (Secretary in Department of Animal Husbandry, Dairying & Fisheries) has been given additional charge of Secretary in Department of Consumer Affairs.
Siraj Hussain (Secretary in Department of Agriculture and Cooperation) has been given additional charge of Secretary in Department of Food and Public Distribution).
Former Prime Minister Of India Atal Bihari Vajpayee will be honored by Bangladesh for his outstanding support for the countrys independence from Pakistan in 1971 when he was a Lok Sabha member.
Ameenah Gurib-Fakim has been appointed as First woman President of Mauritius (Indian Ocean island nation).
Meena Hemchandra appointed as the Executive Director (ED) of Reserve Bank of India (RBI). She will look after Department of Banking Supervision, Co-operative Banking Supervision and Non-Banking Supervision.
Philipose G Pynumootil is appointed as Assistant Chief of Naval staff (Air).
Jyoti Prasad Rajkhowa is appointed as th Governor of Arunachal Pradesh.
Barcelona Football Club won Spanish Kings Cup (Copa del Rey) for 27th Time defeating Athletic Bilbao.
Former Singapore Foreign Minister George Yeo has been appointed as new Chancellor of Nalanda University(Bihar)
Former Georgian President Mikheil Saakashvili has been appointed as Governor of Ukraine's southern Odessa region.
Increased rate of service tax from 12.36 to 14 % became operational on 1 June 2015.
Kolkata giants Mohun Bagan won their first I-League title in 13 years after managing a 1-1 draw against defending champions Bengaluru FC.
Doris Hart, USA's tennis player Passed Away. He had won each Grand Slam tournament at least once, including three Wimbledon titles in a single day.
Book titled The China Model: Political Meritocracy and the Limits of Democracy has been written by Daniel A. Bell.
USA removed Cuba from terror blacklist to strengthen ties with Cuba.
China unveiled world's first facial recognition ATM. It will allow withdrawal of cash only after matching face. The ATM machine is created by Tsinghua University and Tzekwan Company.
Former cricketers Sachin Tendulkar, Sourav Ganguly and VVS Laxman are were inducted into the BCCIs newly-constituted cricket advisory committee.
Advertisement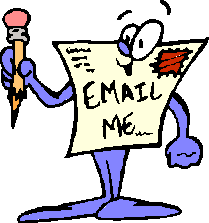 Enter your E-mail Address below for Free Government Jobs E-mail Alerts right Into your Inbox: