Latest Daily News - July 2015
Home >Current Affairs > Latest Daily News - July 2015
July 31, 2015

31 July - Martyrdom day of Renowned Freedom Fighter Udham Singh.
Government has decided to infuse capital of Rs 20,000 crore in public sector banks by September 2015.
Rajendra Srivastava has been appointed as Dean of Indian School of Business (ISB).
Bharat Heavy Electronics Limited (BHEL) signed three strategic agreements with Kazakhstan companies to deepen its roots in Central Asia.

MOU signed with JSU (JSU is national power utility of Kazakhstan with a major share in Kazakh power sector)
MOU signed with KUS in energy sector for design and construction of power plants.
MOU signed with Kaznex Invest for co-operation in executing projects in Kazakhstan.

Nikkei Japanese media group buys UKS' Financial Times owned by Pearson in a $1.3 billion Deal.
Department of Industrial Policy and Promotion (DIPP) approved Asian Development Banks (ADB) and Japan International Cooperation Agency (JICA) for their conceptual development plan (CDP) report on Vizag Chennai Industrial Corridor (VCIC) and Chennai-Bengaluru Industrial Corridor (CBIC) respectively.
United Nation's 'World Population Prospects: The 2015 Revision' Report -

India will become most populous nation in 2022 and will stay at top till 2100.
India's population will be around 1.5 billion in 2030 and 1.7 billion in 2050.

Beijing will host 2022 Winter Olympics and Paralympics. The decision has been made at the 128th International Olympics Commitee session in Kuala Lumpur (Malaysia).
Eminent musician Vasundhara Komkali died.
Hockey India appointed Roelant Oltmans of Netherlands as coach of Indian mens national team.
Securities and Exchange Board of India (SEBI) cancelled Certificate of Registration of Sahara Mutual Fund by stating that that the company is not fit and proper entity to carry out the business of mutual funds.
Yakub Memon, 1993 Mumbai serial blasts lone death row convict has been executed as Supreme Court rejected his plea in pre-dawn hearing.
United Nations Security Council was unable to adopt the resolution International Criminal Tribunal for Malaysia Airlines Flight MH17 to establish an international tribunal to prosecute persons responsible for the downing of Malaysia Airlines flight MH17 on 17 July 2014 in Ukraine. The proposal failed after Russia vetoed the proposal.

If one of the Council's five permanent members (China, France, Russia, United Kingdom, United States) casts a negative vote on a resolution, the text cannot be adopted.

Union Cabinet approved amendments proposed by Rajya Sabha Select Committee headed by Bhupender Yadav on Goods and Services Tax (GST) Constitution Amendment Bill, 2014 -  

The Committee suggested that compensation to the states should be made for 5 years instead of up to 5 years for any revenue loss due to introduction of GST.
The Committee reccommended that GST Rates of Banking Services should be minimum to ensure international competitiveness.  If possible, banking services could be outside the purview of GST.
 Committee reccommended that non government shareholding in GSTN should be limited to public sector banks and financial institutions.

Indian Government extended e-Tourist Visa scheme to China, Hong Kong and Macau, taking number of countries covered under e-Tourist Visa scheme up from 74 to 77.
Tamil Film 'Visaaranai' will be first Tamil film to have a world premiere in competition section in upcoming 72nd Venice International Film Festival (Italy).
Nepal's Gadhimai Temple Trust banned animal sacrifice during Gadhimai festival held once in every five years.
Union Cabinet approved setting up INR 20000 Crore Rupees National Investment and Infrastructure Fund to support that stressed projects by infrastructure companies.
Cyclone Komen turned into a cyclonic storm formed over Northern Bay of Bengal and expected to make landfall on the coast of Odisha and West Bengal.
A Philippine company developed a lamp named SALt (Sustainable Alternative Lighting) that runs on a glass of water and two tablespoons of salt. This cost effective lamp burns for eight hours at a time to lighten a room and can charge a smart-phone through a USB cable.
Reserve Bank of India will put into circulation 10 rupees coins to commemorate International Day of Yoga (June 21).
Microsoft Corporation launched free evaluation version of Windows 10 Enterprise edition for 190 countries.

July 30, 2015

30 July - World Day Against Trafficking in Persons.
ISRO and NASA are jointly working on the NASA-ISRO Synthetic Aperture Radar (NISAR) mission to codevelop and launch a dual frequency synthetic aperture radar satellite.
Indian Railways's Operating Ratio (O.R.) in 2014-15 has been 91.3 %, which better than Budgeted target of 92.5 % and also better than the RE target of 91.8 %. This is also an improvement over the Operating Ratio of 2013-14 which had closed at 93.6 %.

Operating Ratio simply indicates how much railway spends to earn a rupee. So lower the Operating Ratio, means better financial health of the system.

Asia Region Commonwealth Youth Ministers Meeting (AsR-CYMM) was held in New Delhi. Meeting was officially opened by Sarbananda Sonowal, Minister for Youth Affairs and Sports of India. All eight member countries from Commonwealth Asia region attended the AsR-CYMM Meet.
Sher Bahadur Deuba, former Prime Minister of Nepal visited India.
Ganga Ram Agarwal, an officer of Indian Railway Services of Electrical Engineering has been appointed as Secretary in Railway Board.
Government decided to declare 7th August as National Handloom Day every year beginning from from 2015.
Indian writer Anuradha Roy's latest book on malaise of sexual abuse in India has been shortlisted for the Man Booker Prize 2015.
India's Kalyani Group and Israel's Rafael will jointly produce Spike Anti-Tank Guided Missiles (ATGM) in India.
Kotak Mahindra Bank launched mobile banking app 'Kotak Bharat aiming to provide mobile banking services to customers in the rural and unbanked regions of India.
Bill & Melinda Gates Foundation is worlds wealthiest private foundation establlished by living ultra high net worth (UHNW) individuals, according to a Wealth-X report. It has total assets of USD 43.4 billion. Li Ka Shing Foundation of Hong Kong is second (USD 8.1 billion) and Gordon and Betty Moore Foundation as third (USD 6.4 billion).
E-commerce firm Flipkart launched India Art House as an online store offering sellers a platform to promote regional products. Aim of India Art House is to bring products from over 7 Million Indian artisans under one roof and offer them access to a customers across world.
Mobile marketplace and payments site Paytm purchased title sponsorship rights of BCCI (Board of Control for Cricket in India) for Rs. 203 crores.

July 29, 2015

29 July - World Tiger Day. Tiger population in India is around 2,226 (more than 70 % of world's tiger population).
Competition Commission of India imposed penalty of 420.26 crore rupees on Hyundai Motors for involving in anti-competitive practices in contravention of the Competition Act, 2002. Other two companies under penalty are Mahindra Reva Electric Car Company and Premier Limited.
Former South African cricketer Clive Rice passed away. He was first post-apartheid captain of South Africa cricket team that made historic first tour to India in 1991.
Court of Arbitration for Sports allowed Indian women athlete Dutee Chand to compete in womens events. The verdict was given by CAS chaired by Justice Annabelle Claire Bennett (Federal Court of Australia). CAS also suspended the International Association of Athletics Federations (IAAF) regulation governing eligibility of females with naturally-occurring Hyperandrogenism.

Court of Arbitration for Sport is an international body established to settle disputes related to sports. Its headquarters is in Lausanne (Switzerland) and courts are located in New York, Sydney and Lausanne.

July 28, 2015

28 July - National Day of Peru. It marks independence from Spain in 1821.
28 July - World Hepatitis Day. Theme for 2015 is 'Prevent hepatitis. Act now'.
World Trade Organisation approved membership of Kazakhstan as 162nd member.
World's largest flower Amorphophallus Titanum bloomed for first time in 5 years at Jindai botanical gardens in Tokyo (Japan).
Mexico defeated Jamaica to win CONCACAF Gold Cup regional football tournament for seventh time. The final was played at Philadelphia (USA).
A Terrorist attack claiming 7 lives occured in Dinanagar town in Gurdaspur district of Punjab.
Ashish Bahuguna has been appointed as Chairman of food safety regulator Food Safety and Standards Authority of India (FSSAI), replacing K Chandramouli.

July 27, 2015

Nepals political parties agreed to remove the word Secularism from the yet-to-be framed new Constitution.
Fukuoka Asian Culture Prize 2015 -

Grand - Thant Myint U (Myammar)
Academic - Ramachandra Guha (India)
Arts & Culture - Minh Hanh (Vietnam)

Helena Ndume of Namibia and Jorge Sampaio of Portugal have been awarded with first Nelson Rolihlahla Mandela Prize by United Nations (UN). Helena Ndume is a female ophthalmologist and has been awarded for treating eye-related illnesses in Namibia. Jorge Sampaio is former president of Portugal and has been awarded for his struggle for restoration of democracy in Portugal.
European Union banned marketing of around 700 generic medicines manufactured by India's pharmaceutical research company GVK Biosciences across 28 European Union member countries.
Gujarat High constituted a four-member panel to ensure basic amenities like housing and hospital for labourers at Alang ship-breaking yard in Bhavnagar district.

July 26, 2015

26 July - National Day of Liberia. It marks independence from United States in 1847.
26 July - Independence day of Maldives. It marks gaining total independence from British on 26 July 1965.
26 July - Kargil Vijay Diwas. It marks success of Operation Vijay on 26 July 1999. India successfully took command of the high outposts during the Kargil war.
India's Top PSUs and Awards 2015 by Dun and Bradstreet -

Electrical and electronic equipments - Bharat Electronics Limited (BEL)
Consultancy Services: Engineering & Tech - Engineers India limited (EIL)
Fertilizers - Rashtriya Chemicals and Fertilizers Limited (RCFL)
Financial Institution, NBFC and Financial Services - Power Finance Corporation (PFC)
Transport Services - Container Corporation of India (CONCOR)
Power Generation - Nartional Thermal Power Corporation (NTPC)

Anand Krishnamurthy is appointed as MD and CEO of Catholic Syrian Bank (CSB).
Indian womens wrestlers won silver as they finished second in fifth Senior International Wrestling Tournament (Cup of the President of Republic of Kazakhstan). Host Kazakhstan won gold while Mangolia won bronze medal.
India's Jewellery company Rajesh Exports accquired Valcambi, the worlds largest gold refining company for a deal of $400 million.
Government sanctioned Rs.1,000 crore for a 15-km India-Bangladesh railway project.
Eminent physicist P. Hariharan Passed away.
Information Technology Secretary Ram Sewak Sharma has been appointed as chairman of Telecom Regulatory Authority of India (TRAI).
Automobile manufacturer Renault India roped in actor Ranbir Kapoor as its brand ambassador.
Ramon Magsaysay Award 2015 -

Winners -

Sanjeev Chaturvedi (India)
Anshu Gupta (India) - founder of NGO Goonj
Kyaw Thu (Myammar)
Ligaya Fernando (Philippines)
Kommaly Chanthavong (Laos)

About the Award - Ramon Magsaysay Award is an annual award established to perpetuate former Philippine President Ramon Magsaysay's example of integrity in governance, courageous service to the people, and pragmatic idealism within a democratic society.

Noted Indian HIV/AIDS researcher and activist Suniti Solomon passed away.
Gujarat became first Indian state to make voting compulsory in Local body Polls. Gujarat government also announced reservation of 50 % seats for women in municipal corporations, municipalities, and village panchayats.
General Motors will invest over USD 1 billion in India to strengthen its market here over the next five years as part of Chevrolet's USD 5 Billion global growth investment strategies.

July 25, 2015

ICAR - 87th Foundation Day awards ceremony and National Conference of Krishi Vigyan Kendendras held in Patna, (Bihar). PM Narendra Modi launched four new schemes of ICAR - Farmer FIRST, Student READY, ARYA and Mera Gaon Mera Gaurav. He also launched Rs. 76000 Crore Deendayal Upadhyaya Gram Jyoti Yojana aimed to provide continuous power supply to rural India. Note that Foundation day of ICAR is on 16 July that marks creation of ICAR on 16 July, 1929.
Kalpataru Das, Member of Parliament (Rajya Sabha) passed away.
Former (11 th) President of India A.P.J. Abdul Kalam (Avul Pakir Jainulabdeen Abdul Kalam) Passed Away.He was a noted Aerospace scientist and also recepient of highly coveted civil honors - Padma Bhushan, Padma Vibhushan and Bharta Ratna.
India and Asian Development Bank (ADB) signed a $300 million loan to support National Urban Health Mission (NUHM) aimed at improving health of urban Indians.
Ministry of Youth Affairs and Sports constituted Working Group under CK Mahajan for re-drafting National Sports Development Code of India (NSDCI) to make it more relevant from both sports governance and legal angles.
Gen. U Min Aung Hlaing, Commander-in-Chief of Myanmar Defence Services visited India.
Ekram Ahmed, Chairman of Bangladesh Public Service Commission visited India.
World Trade Organization finalised a list of 201 information technology products to be freed from import tariffs in a $1.3 trillion deal. The products include new generation semi-conductors, GPS navigation, medical equipment and other tools used in many industries. The aim is to support lower prices, create more jobs and boost GDP growth around the world.
Ajay Mathur has been appointed as director general of TERI (The Energy and Resources Institute) replacing R K Pachauri.
Indian-American Amitoj Chhabra won Junior Title at US Powerlifting Association National Championships 2015.
Chris Froome (UK) won 102nd Tour de France.

Tour De France is one of cycling's three Grand Tours - Tour de France, Giro d'Italia and Vuelta a España.

German driver Sebastian Vettel won Hungarian Grand Prix F1 Race.
Axis Bank signed a USD 200-million loan agreement of seven-years with Asian Development Bank to boost Axis Bank's agriculture sector lending activities.
Oil and Natural Gas Corp (ONGC) will invest over USD 8.8 billion in its KG-basin oil and gas discoveries by 2018-19.
Maharashtra government will add 14,400 MW power through renewable energy sources - 7,500 MW by solar energy, 5,000 MW by wind and rest from industrial and domestic waste. Six cities of Maharashtra have been chosen to be developed as solar cities - Nagpur, Thane, Aurangabad, Kalyan-Dombivli, Shirdi and Nanded. The move is inline with Central government's plan to develop 55 solar cities across the country.

July 24, 2015

Deputy Secretary of Supreme National Security Council of Iran, Ameer Saeed Iravani visited India.
Nasa scientists announced discovery of Kepler 452b, also known as 'Earth 2.0' as an earth-like planet in our galaxy. A year on this planet is about 385 days, only 20 days longer than a year on Earth. Kepler data analysis states that it hosts life on its surface, or at least could have at some point in its history.
Maharashtra approved Shyamaprasad Mukherjee Jan Van Vikas Scheme aimed at development of villages in buffer zones of tiger reserves and around them.
Reliance Group compant Reliance Unmanned Systems signed a Memorandum of Understanding with Augur Overseas Operation of Singapore to manufacture Aerostats and Airships in India.
IT companies CSC and HCL signed an agreement to form a banking software services company to provide technology solutions to the banking industry.
T K Chand has been appointed as chairman-cum-managing director (CMD) of National Aluminium Company (Nalco)
Switzerland's Nestle has appointed Suresh Narayanan as head of its Indian operations.
10-year old Shubham Jaglan won IJGA World Stars of Junior Golf event in Las Vegas (USA).
First All Women Trans Continental Road Expedition from Delhi to London has been flagged off. Three woman participants are namely Nidhi Tiwari, Rashmi Koppar and Soumaya Goel. They will reach United Kingdom in 55 days by covering 15000 kms via Myanmar, China, Kyrgyzstan, Uzbekistan, Kazakhstan, Russia, Ukraine, Poland, Czech Republic, Germany, Belgium and France with a single vehicle.
Nobel Prize winner Peter Higgs has won world's oldest scientific prize, the Royal Society's Copley Medal for his contribution to particle physics and work on theory of the Higgs boson that explains the origin of mass in elementary particles.
Worlds first malaria vaccine called RTS,S or Mosquirix got approval from European Medicines Agency for use on babies between 6 weeks - 17 months in Africa, that are at highest risk of mosquito-borne diseases.
Forbes Asia's Fabulous 50 list 2015 -

It is an annual list honoring brightest stars in the Asia Pacific.
China dominated the list with 25 Companies, India is second with 10 Companies while South Korea is third with four companies.
Tencent is Most valuable company with worth of 176.5 billion USD. Lenovo is most profitable that generated 46.3 billion USD revenue in 2014.
Indian Companies in the list -

HDFC Bank is at top of Indian companies in the list with market capitalisation of 43 billion USD.
Other Indian companies in the list are- Aurobindo Pharma, HCL Technologies, Lupin, Motherson Sumi Systems, Sun Pharmaceutical Industries, Tata Consultancy Services, Tata Motors, Tech Mahindra and Titan.

July 23, 2015

23 July - National Day of Egypt. It marks the Revolution Day in 1952.
23 July - Indian National Broadcasting Day. On this day in 1927, the Indian Broadcasting Company started radio broadcasting from Bombay station.
Journey of a Curious Mind has been written by Jagannath Patnaik.
Lord Jagannath has been authored by Prasnna Kumar Patsani.
23 July - Birt Anniversary of Freedom Fighters Chandra Shekhar Azad and lokmanya Bal Gangadhar Tilak.
Indian Space Research Organisation (ISRO) and Russian Federal Space Agency (ROSCOSMOS) signed a Memorandum of Understanding for cooperation in exploration and use of outer space for peaceful purposes. The agreement is meant for joint activities in satellite navigation, launch vehicle development, remote sensing of Earth and use of ground space infrastructure.
Indian Space Research Organisation (ISRO) is planning to provide space based systems for South Asian Association for Regional Cooperation (SAARC) member nations. It is proposed to build a satellite for SAARC region with 12 Ku-band transponders and launch using Indian Geostationary Launch Vehicle GSLV Mk-II with approx cost 235 crores. 

A one-day conference on "Satellite for SAARC Region and Space Technology Applications" was organized by India in New Delhi.
Pakistan desired further discussions before giving its consent. 
The proposed satellite enables applications and services to our neighbors in telecommunication and broadcasting applications like Television, Direct-to-Home (DTH) Tele-education, Telemedicine and Disaster Management Support.

Government has launched The Economics of Ecosystems and Biodiversity TEEB-India Initiative (TII) to highlight economic consequences of loss of biological diversity and decline in ecosystem services.

The Initiative is focussed on three ecosystems- forests, inland wetlands and coastal and marine ecosystems.
TII has been implemented under Indo-German Biodiversity Programme as technical cooperation with GIZ.

President Pranab Mukherjee nominated Richard Hay and George Baker as members of the Anglo-Indian Community to the Lok Sabha.
Ac per recommendations of 13th Finance Commission, Only 9 of 29 Indian States were found eligible for release of Performance Grants of Urban Local Bodies during 2014-15. These nine states (Uttar Pradesh, Madhya Pradesh, Rajasthan, Andhra Pradesh, Telangana, Kerala, Haryana, Chattisgarh and Mizoram) were released Performance Grant of Rs.457.91 crores.
Book - R.D. Burman: The Prince of Music has been written by Khagesh Dev Burman.
Cartooninst who created Archie, Tom Moore passed away.
Fast food chain KFC tied up with IRCTC to start delivery system for passengers.
Cabinet Committee on Economic Affairs (CCEA) extended deadline for implementation of Crime and Criminals Tracking network and Systems (CCTNS) project till March 2017 along with approving additional five years phase for operation and maintenance of the CCTNS up to March 2022.
Conakry(capital of Republic of Guinea) has beeen named as World Book Capital for 2017 by United Nations Organization for Education, Science and Culture (UNESCO).
Government announced that 14 States / Union Territories have achieved literacy rate of 80 %.
Puducherry city has became first nomination to be received by Urban Development Ministry for a Smart City Mission. Government of Union Territory of Puducherry nominated its capital city for inclusion in Union Government's flagship 100 Smart Cities Mission.
Indian hockey legend Major Dhyan Chand will be conferred with the 'Bharat Gaurav' Lifetime Achivement Award by NRI orgainsation Sanskriti Yuva Sangstha at the House of Commons inside the British Parliament.
Russian Spacecraft Soyuz TMA 17M with three astronauts (Oleg Kononenko (Russiaa), Kjell Lindgren (USA) and Kimiya Yui (Japan)) successfully launched towards International Space Station.
Bureau of Energy Efficiency (BEE) signed an Implementing Agency Agreement with REC Power Distribution Company Ltd. (RECPDCL) for the operationalisation of Partial Risk Guarantee Fund for Energy Efficiency (PRGFEE).
Book titled Ghosts of Calcutta has been authored by Sebastian Ortiz.
Entertainment Network (India) Ltd (ENIL) announced to acquire TV Today Network (TVTN) Radio Channel 104.8 Oye FM.
Fortune 500 Companies 2015 list -

Fortune 500 companies account for 17 trillion USD market value and employ around 26.8 million people worldwide.
Retail giant Walmart is at the top of List, Exxon Mobil is second and Chevron is at third place. Warren Buffet's Berkshire Hathaway is at 4th and Apple is at 5th place.
Indian companies in the Fortune 500 list

Indian Oil (119th) is at the top of Indian Companies with 74 Billion USD Revenye
Other Indian Companies in List are Reliance, Tata Motors, State Bank of India, Bharat Petroleum, Hindustan Petroleum, and Oil and Natural Gas Corporation (ONGC).

July 22, 2015

22 July - Adoption day of Indian Flag.
India and Singapore signed Agreement on sharing white-shipping information to enhance maritime cooperation during visit of Navy chief Admiral R K Dhowan to Singapore.
Ananth Narayanan is appointed as Chief Executive Officer (CEO) of Myntra (Flipkart-owned fashion store).
Reliance Groups Pipavav Defence and Offshore Engineering signed an agreement with Russian firm Zvyozdochka, JSC Ship Repairing Centre for Medium Refits and Life Certification of 877 EKM Submarines in India.
Canadian Naomi Klein has won 36th edition of American Book Award 2015 for her environmental work This Changes Everything: Capitalism vs. the Climate. 14 others also have won the award including Marlon James, Carlos Santana, Anne Waldman (lifetime achievement award).
Manipur Government constituted a committee under state Law Minister Thoudam Debendra Singh to draft a bill for protection of indigenous people of manipur.
Scientists at National Dairy Research Institute (Haryana) developed a technique to decrease cholesterol level in Ghee up to 85 to 90 percent without affecting taste and quality of the ghee.
A new species of cyprinid fish named as Puntius Dolichopterus has been discovered in Alappuzha districts Kayamkulam city of Kerala.
Government decided to transfer accounts of Central Freedom Fighter Pensioners from State Bank of India to other authorized banks for disbursal of Central Freedom Fighter Pension due to certain irregularities on the part of SBI.
Report by Power Reactor Information System (PRIS) of International Atomic Energy Agency (IAEA) -

Thirty one countries including India are generating electricity from nuclear source.
India ranked at 12th position in terms of power generation and 6th in terms of number of nuclear reactors. 

July 21, 2015

21 July - National day of Belgium. It marks Leopold of Saxe-Coburg-Saalfeld taking oath as first king of Belgium in 1831.
Book - Kashmir The Vajpayee Years has been written by A.S. Dulat and released by Vice President Hamid Ansari.
Government constituted a Task Force under H.R. Nagendra to deliberate on various important issues concerning Ministry of AYUSH.
Ram Vilas Paswan (Minister of Consumer Affairs, Food and Public Distribution) launched Surakshit Khadya Abhiyan as a countrywide campaign to create mass awareness and capacity building for safe and hygienic food.
S.S. Negi is appointed as Director General (Forests) and Special Secretary in Ministry of Environment, Forests & Climate Change.
Bhanu Pratap Sharma is appointed as Chairman of FSSAI (Food Safety and Standards Authority of India).
Deputy Prime Minister of Turkmenistan, Baymyrat Hojamuhammedov visited India.
63rd National Senior Squash Championships held in Kerala. Saurav Ghosal won in men's and Joshna Chinappa won in women's Category.
New Development Bank (NDB), The USD 100 billion bank sponsered by BRICS nations has been launched with its headquarters in Beijing (China). India's K V Kamath will be bank's president for five years.
Railways signed a Memorandum of Understanding (MOU) with Odisha Government for Dasapalla-Bolangir segment of Khurda Road-Bolangir Broad Gauge Railway Line on cost sharing basis.
Indian Actor Milind Soman won Ironman title at a triathlon held in Zurich (Switzerland).

The triathlon, organised by World Triathalon Corporation includes a 3.8-km swim, 180.2-km cycle ride and 42.2-km run to be completed in 16 hours by participants for an Ironman title.

Pankaj Munjal has been appointed as Chairman and Managing Director (CMD) of Hero Motors Group.
UN Security Council adopted resolution 2231 (2015) to establish a monitoring system for Iran's nuclear programme.  This resolution will clear path for removal of all nuclear-related sanctions against Iran and will guarantee that International Atomic Energy Agency (IAEA) will continue to verify Iran's compliance with nuclear-related commitments under the Joint Comprehensive Plan of Action (JCPOA).
Indian Film-maker Benoy Behl won Documentary Producer award at Madrid International Film Festival for his documentary film Indian Roots of Tibetan Buddhism.
Indian Cartoonist Pamarthy Shankar won Grand Prix World Press Cartoon 2014 Award for sketching former south africa leader Nelson Mandela.
Maurice Obstfeld (USA) has been appointed as Chief Economist of the International Monetary Fund (IMF).
Japan approved Defence White Paper 2015. Japanese cabinet described security issues around Japan as increasingly tough

Japan demanded China to stop construction of a new offshore platform that could be used for military purposes in East China Sea (ECS).
Japan criticized China for its military spending, saying it is now 41 times higher than in 1989.
It referred to test-firing of a submarine-launched ballistic missile by North Korea , claiming it as a threat to Japan's security.

July 20, 2015

20 July - Independence day of Colombia. It marks Declaration of independence from Spain in 1810.
Book - Locale, Everyday Islam and Modernity has been authored by M. Raisur Rahman.
Book - Early Hindu Temples of Gujarat has been written by Varun Maira.
Kerala Tourism won 2015 Pacific Asia Travel Association (PATA) award in the 'Heritage & Culture category for its Muziris Heritage Project.
Indian origin doctor Shiv Pande has been awarded with honorary fellowship by University of Central Lancashire of United Kingdom for his contribution to the community as a general practitioner and medical educator.
India and Russia signed a customs and liberalize business agreement to boost trade and remove hindrances in commerce. Both countries also have fixed a target of US 30 billion dollars to be achieved by 2025.
Nelson Mandela International Day was observed across on 18 July 2015 to honour the former South African President and Nobel Peace Prize laureate Nelson Mandela (1918-2013).
Uruguayan soccer legend Alcides Edgardo Ghiggia passed away.
Amelie Mauresmo (France), the two-time Grand Slam winner has been inducted into International Tennis Hall of Fame.
Indigenous Visibility Measuring System Developed by CSIR-National Aerospace Laboratories (CSIR-NAL) Bengaluru, DRISHTI has been implemented at Indira Gandhi International Airport, New Delhi. DRISHTI Sophisticated Instruments are used for reporting runway visual range, which is critical for safe landing and take-off in poor visibility conditions.
Department of Industrial Policy and Promotion (DIPP) approved creating India's first defence industrial park at Ottappalam (Kerala). It will have modern common infrastructure facilities to attract component manufacturers in the defence industry.
Researchers Team led by CN Sunil discovered two new plant species named Vellithumpa (silver flower) and Eriocaulon manoharanii in Western Ghats in Kerala.
Swati Maliwal has been appointed as Chairperson of Delhi Commission for Women.
Noted Urdu writer Bisheshar Pradeep passed away.

July 19, 2015

Indian Navy Chief RK Dhowan visited Singapore and Thailand.
Rita Chowdhury (Sahitya Akademi Award-winning writer) has been appointed as Director of National Book Trust.
Defence Acquisition Council approved defence proposals of over 30000 crore rupees for buying four P81 long-range maritime patrol aircrafts for Indian Navy and to replace 50 year old vintage air defence guns of Indian Army.
 Reputation Institute's 2015 Country RepTrak (annual survey of reputations of 55 countries) -

India's reputation (33rd) globally has improved, while that of its China (46th ) and Pakistan (53rd) has reduced.
As per the report, Canada is most reputable nation in the world.

July 18, 2015

INS Astravahini, indigenously built Torpedo launch and recovery vessel (TLRV) has been decommissioned after 31 years of service.
Microsoft announced plans to introduce its White-Fi technology or TV White Space Technology  in India to provide better Internet connectivity and boost to India's Digital India initiative.

According to Microsoft, this technology can provide free Wi-Fi connectivity to one-billion Indians who don't have any net access. It will start with International Institute of Information Technology (IIIT) Bangalore.
Characteristics of White-Fi technology -

White-Fi technology uses the unused spectrum in frequencies utilised for broadcasting of television signals and use it for the internet. These unused spectrum spaces are called White Space and thus it is also called TV White Space technology.
The 200-300 MHz spectrum in the white space can reach up to 10 km as compared to current Wi-Fi technology that allows you a range of about 100 metres. The 200-300 MHz spectrum currently belongs to Doordarshan TV channel and isn't used at all.
It can be run on solar power, thus overcome power factor hindrance to internet connectivity.

How it would aid Digital India initiative -

Under Digital India initiative, the government will use national optic fibre network project to deliver e-services across country. However, Reaching users will still require wireless technology, mainly in far flung areas.
Generally 200-600 MHz frequency is used for TV channels to carry data. however, In India, 93 % of this spectrum is not utilised. White-Fi will use this vacant spectrum to provide connectivity.
It can provide free connectivity to large Indian population through wider coverage and economical deployment and licence-free access.
It is best suited for low-income group segments that hesitate to go for costly internet plans of commercial telecom providers.

Indian American Sunita Viswanath has been named among 12 people honored as Champions of Change by White House of USA for their efforts in protecting environment and communities from effects of climate change.
2nd Sohra Marathon held in Meghalaya. It is named after Cherrapunjis historical name Sohra.
Manufacturers Association for Information Technology (MAIT) and IMRB International report about performance of the IT hardware market between April 2014 - March 2015.

Sales of desktops and notebooks shrank 4 % and 15 % respectively in urban India in 2014-15. In rural India, sales of desktops grew 33 % and of notebooks 11 %.
For smart phones and tablets, revenue risen 88 % to more than 65815 crore rupees in 2014-15 from 34900 crores in 2013-14. Growth will continue in 2015-16 with smartphones expected to grow 27 %, phablets 65 % and tablets 16 %.
Overall size of Indian ICT hardware market was pegged at 15.87 billion USD, up 23.98 % over 2013-14.

July 17, 2015

Prashant Pathrabe is appointed as Interim Director of Film and Television Institute of India (FTII).
Rakesh Sahni is appointed as Chairman of Narmada Valley Development Authority (NVDA).
Ministry of Urban Development approved Transit Oriented Development (TOD) Policy for Delhi as part of Master Plan for Delhi - 2021. The policy aims to address problems of pollution and shortage of homes for poor and middle class in Delhi. TOD initiative is for low-carbon, high-density and compact living spaces.
Manipur Legislative Assembly withdrawn the Manipur Regulation of Visitors, Tenants and Migrant Workers (MRVTMW) Bill, 2015 in a one-day special session as people were doubtful about effectiveness of the Bill to protect indigenous communities in Manipur.
PetroFed Oil & Gas Industry Awards 2014 by Petroleum Federation of India. 12 awards were given in 11 categories for performance during 2013-14-

Indian Oil Corporation (IOC) won Leading Oil & Gas Corporate, Oil & Gas Marketing Company and Human Resources Management Company awards.
Bharat Petroleum won Best Innovator and Environmental Sustainability Company of Year Awards.
Oil and Natural Gas Corp won Exploration & Production Company and Project Management Company awards.
Hindustan Petroleum won Oil & Gas Pipeline Transportation Company.
Innovator of the Year (Individual category) was given to Gnana Kumaraswamy Batta (Oil India Limited).

Lower House of Japans Parliament (Diet) approved 11 security-related bills to change self-defence law that were being followed by Japan since World War -II. The new Bill will enable Japanese military to potentially fight abroad for the first time since World War II, termed as Collective self defense.
Reserve Bank of India (RBI) directed banks to ensure that their overall direct lending to farmers should not be less than average of last three years. It is being done against concerns of government over adverse impact of any reduction in direct credit to farmers due to adverse weather conditions.
A K Bhargava committee report on Net Neutrality has been submitted. It recommended adherence of core principles of Net Neutrality, but also suggested few exceptions in the interests of national security and businesses.

Traffic management practices may be allowed without any Improper (Paid or otherwise) Prioritization.
India specific Net Neutrality approach should be made by considering best international practices.
Main goal of public policy in context of Net Neutrality is achievement of developmental aims of the country by facilitating Affordable Broadband access for all Indians.
User rights on Internet need to be ensured so that Telecom or Internet Service Providers do not restrict the ability of the user to engage in any lawful activity.

Internet and Mobile Association of India (IAMAI) and Indian Council for Research on International Economic relations (ICRIER) report - An Inquiry into the Impact of Indias App Economy.

Mobile application industry in India will grow to 1964 crore rupees by 2016 from 974 crore rupees in 2014
Mobile applications currently employ approx 75000 people in India. It is estimated that employment in this industry will be between 1.51 - 1.59 lakh by 2016.

Cabinet Committee on Economic Affairs (CCEA) approved creating an intra state power transmission system in seven states (Andhra Pradesh, Gujarat, Himachal Pradesh, Karnataka, Madhya Pradesh, Maharashtra and Rajasthan) at a cost of 8548 crore rupees. Out of it, 40 % will be contributed by National Clean Energy Fund, 40% by KfW (German Development Bank) loan and remaining 20 % as contribution by States.

July 16, 2015

16 July - Foundation day of ICAR (Indian Council of Agricultural Research). It marks establishment of ICAR on 16 July, 1929.
Former Delhi Police Commissioner Neeraj Kumar has been appointed as Chief Advisor of Security and anti corruption unit (ACSU) of BCCI for T20 World Cup 2016 to be hosted by India.
Competition Commission of India (CCI) imposed a penalty of Rs 671 crore on four public sector insurance companies - National Insurance, New India Insurance, Oriental Insurance and United India insurance for indulging in anti-competitive practices by rigging a tender of Kerala Government in 2009 for selecting insurance provider for 'Rashtriya Swasthya Bima Yojna'.
Noted Telugu playback singer Vissamraju Ramakrishna passed away.
India's first air freight station in private sector will be opened in Irungattukottai near Chennai (Tamilnadu).
Reserve Bank of India signed currency swap agreement with Central Bank of Sri Lanka (CBS) to strengthen economic ties with Sri Lanka. Under this agreement, Sri Lankan bank can draw up to 1.1 billion dollars for maximum 6 months.
European Union approved a short-term loan of 7.16 billion euros to Greece under European Financial Stabilisation Mechanism (EFSM) to allow Greece to pay its huge debt to European Central Bank (ECB) and International Monetary Fund (IMF) till new bailout plan is ratified.
Hellenic Parliament of Greece approved European Union mandated austerity related legislative measures to make way for Greece to tap into EU bailout funds.
Indian Filmmaker Vivek Agnihotri's 'Buddha in a Traffic Jam' won Best Original Screenplay award in Foreign Language Category at Madrid International Film Festival (Spain).
5th National Inter State Senior Athletics Championships (Chennai). 

Kerala topped the table with combined team score (both male and female) of 177.5 points among the 20 states participated. Tamil Nadu and Haryana were second and third respectively.

Government at a Glance 2015 report by Organisation for Economic Co-operation and Development (OECD) -

India is second among 40 countries in terms of Confidence in National Government in 2014. Switzerland is first and Norway third. Out of 1000 Indian citizens surveyed, 730 answered positively to the question related to confidence of citizens and businesses in government to do.

Indians Mishi Choudhary, Manish Dahiya, Sanjay Vijayakumar and Aarti Wig are figured in Asia 21 Young Leaders Class of 2015 list by Asia Society for its Asia 21 Network leadership development programme.
NASA's New Horizons space probemade closest approach to Pluto planet as it flew 12600 km from the surface of the dwarf planet at an average speed of 49750 kph. It is closest encounter of any space probe with pluto.
Indian-American biologist Kamal Bawa has been elected to prestigious Royal Society of London for his work in field of conservation science.

Royal Society is a self-governing fellowship established in London, of many of the worlds most distinguished scientists from all areas of science, engineering, and medicine.

Government capped the subsidy payout on kerosene at 12 rupees per litre.

At present, kerosene is sold at 14.96 rupees per litre against actual cost of 33.47 rupees. Difference of 18.51 rupees per litre is under-recovery or revenue loss.
Government has finalised the formula for meeting this under-recovery, under which the Finance Ministry will pay 12 rupees per litre in cash to state-owned fuel retailers from the Budget and any unbridged gap between the retail selling price and cost of production will be borne by upstream companies.
For domestic cooking gas LPG, government will fully bear the under-recovery.
Budget 2015-16 has provided 22000 crore rupees for LPG subsidy and 8000 crore rupees on kerosene.

Iran and P5+1 countries (United States, United Kingdom, Russia, China, France and Germany) agreement on the Iran nuclear programme called Joint Comprehensive Plan of Action (JCPA) or Vienna agreement.

Under the agreement, Iran will cut its stockpile of low-enriched uranium by 98% and will reduce by about two-thirds the number of its centrifuges for at least fifteen years.
For the next fifteen years, Iran will not enrich uranium over 3.67% or build any new uranium-enriching or heavy-water facilities.
Uranium-enrichment activities will be limited to a single facility using first-generation centrifuges for ten years.
To monitor and verify Iran's compliance with the agreement, the International Atomic Energy Agency (IAEA) will have regular access to all Iranian nuclear facilities.
In return for verifiably abiding by its commitments, Iran will receive relief from U.S., European Union, and United Nations Security Council nuclear-related sanctions.

July 15, 2015

15 July, 2015 - First UN World Youth Skills Day (WYSD) observed globally with theme Youth skills for work and life in the post-2015 agenda.

In India, Ministry of Skill Development and Entrepreneurship (MSDE) launched SKILL INDIA Campaign, Pradhan Mantri Kaushal Vikash Yojana (PMKVY), National Skill Development Mission and National Policy for Skill Development and Entrepreneurship 2015. A Model Skill Loan Scheme was also launched where loans from 5000 rupees to 1.5 lakh rupees will be available to more than 34 lakh youth that seeks to attend skill development programmes in the next five years.

Supreme Court Committee under R.M. Lodha suspended Indian Premier League (IPL) teams Chennai Super Kings (CSK)and Rajasthan Royals (RR) from the League for two years on grounds of fixing activities.
Legendary music composer MS Viswanathan passed away.
Indian artist Sayed Haider Raza has been conferred with highest French Civilian Award Commandeur de la Lgion dHonneur (the Legion of Honour).
Ministry of Skill Development and Entrepreneurship signed a Memorandum of Understanding (MoU) with Ministry of Defence for partnership on skill development and entrepreneurship.
Man Mohan Singh Rai has been appointed as Vice-Chief of Indian Army. He will replace Philip Campose.
Railways inaugurated broad-gauge railway-line between Gandhidham and Tuna-Tekra Port in Gujarat . It is Indias first railway-line built at a cost of approx 185 crore rupees with private sector participation under Non-Government Railway (NGR) Policy 2012 of Indian Railways.
Maharashtra Government passed Guarantee of Public Services Bill, 2015 to empowers citizens to avail their rights in stipulated time with less efforts and cost. Aim is to reduce corruption and bring transparency and speed in delievery of public services.
Loan distributor Andromeda has acquired apnapaisa.com, an online loan solutions Portal in a stock and cash deal.
Reserve Bank of India constituted a committee under RBI executive director Deepak Mohanty to prepare a 5 year action plan to spread the reach of financial services across country.
Simhastha Kumbh Mela, noted as largest event of faith in the world, began in Nashik (Maharashtra). Kumbh Mela is a mass Hindu pilgrimage of faith and held every third year at one of the four places by rotation: Haridwar, Allahabad (Prayaga), Nashik and Ujjain.
Varanasi (Uttar Pradesh) has been included in UNESCO'ds Cities of Music under Creative Cities Network. It has been chosen in the music category under UNESCO's field of excellence plan.
India signed Memorandum of Understanding (MoU) with Canada in the field of Civil Aviation for enhancing co-operation and technical knowledge in Civil Aviation.
Haryana Government named Parineeti Chopra as brand ambassador for Prime Minister Narendra Modi's pet 'Beti Bachao-Beti Padhao' campaign.
Government approved redevelopment of 400 major ('A-1 and 'A category ) railway stations across the country.

July 14, 2015

14 July - Republic day of Iraq.
14 July - National Day of France (Also called Bastille Day). It marks beginning of French Revolution with the Storming of the Bastille on 14 July 1789.
Hideaki Ohmura, Governor of Aichi Prefecture of Japan visited India.
US-based growth partnership company, Frost and Sullivan presented Asia-Pacific Economic Development Innovation: Policy and Program Implementation Excellence Award 2015 in Manufacturing to India's department of industrial policy and promotion for the 'Make in India' initiative.
Government launched National Heritage Development and Augmentation Yojana (HRIDAY) to preserve and rejuvenate rich cultural heritage of the country. In initial phase, 12 heritage cities have been identified to be rejuvenated and developed at a cost of 500 crore rupees.
H. E. U Wunna Maung Lwin, Foreign Minister of Myanmar visited India.
Agriculture Minister Radha Mohan Singh launched Soil Health Card portal, Fertiliser Quality Control System (FQCS) portal and Participatory Guarantee System (PGS) web Portals.

Soil Health Card : For registration of soil samples, recording test results of soil samples and generation of Soil Health Card (SHC) along with fertilizer recommendations.
Fertilizer Quality Control System Portal (FQCS) : This portal is developed for processing of sample collection, testing and generation of analysis reports. The system will automate most of manual activities and help in online tracking the status of the sample.
Participatory Guarantee System - India Portal : This portal is a process of certifying organic products which ensures agriculture production process in accordance with the standards laid down for organic products and that desired quality has been maintained.

Jawahar Navodaya Vidyalaya (JNV) of Churachandpur in Manipur won 18th National Youth Parliament Competition for Jawahar Navodaya Vidyalayas.
Government formed an expert group under Chairmanship of Arvind Panagariya (Vice-Chairperson of NITI AAYOG) to classify the Caste names returned in the Socio Economic and Caste Census, 2011 (SECC).
Ministry of Agriculture and Ministry of New and Renewable Energy introduced solar energy pumping systems under Sub Mission on Agriculture Mechanization (SMAM) implemented through State Governments to meet the demands of solar pumping systems in irrigation.

Ministry of Agriculture introduced Sub Mission of Agricultural mechanization (SMAM) in 2014-15 to accelerate growth of agricultural mechanization in India. Financial Assistance for Procurement of Agriculture Machinery and Equipment is provided under this scheme.

Government authorized Central Institute of Post Harvest Engineering and Technology (CIPHET-ICAR), Ludhiana as 30th designated testing center for testing all types of Post Harvesting Equipment and Machinery.

Testing of machines at any Farm Machinery Testing and Training Institutes (FMTTIs) or 30 designated testing center is mandatory before supplying them to Government assistance programmes.

World Bank approved US$ 250 million (Approx Rs. 1500 Crores) assistance to India for Andhra Pradesh Disaster Recovery Project.
RailTel Corporation (A PSU Under Ministry of Railways) won 12th National Awards for Excellence in Cost management 2014 by The Institute of Cost Accounts of India.
Pushpa Kamal Dahal, former Prime Minister of Nepal visited India.
Minister of State for Home Affairs Shri Haribhai Parathibhai Chaudhary launched Centralized Delhi Police Railway Helpline No.1512.

July 13, 2015

13 July - National Day of Montenegro. It marks recognition as independent state at Congress of Berlin in 1878.
Nirmala Sitharaman, Minister of State (Independent Charge) for Commerce and Industry visited Malaysia.
Minister of Civil Aviation P. Ashok Gajapathi Raju launched GAGAN system (GPS AIDED GEO AUGMENTED NAVIGATION) as third SBAS (Satellite Based Augmentation System) in world after WAAS of USA and EGNOS of Europe. GAGAN is jointly developed by Airport Authority of India (AAI) and Indian Space Research Organization. It will support more accurate air routes, reduce costs and improve safety in aviation along with benefits to agriculture, transportation, defence services and disaster recovery.
India signed Memorandum of understanding with Georgia for cooperation in election management and administration during visit of Tamar Zhvania, Chairperson of Central Election Commission of gerogia to India.
Tata Steel's West Bokaro division, GMR Hyderabad International Airport Ltd and Krishnapatnam Port in Andhra have been declared as winners of 'Golden Peacock Environment Management Award (GPEMA)' 2015 for achievements in the field of environment management at the 17th World Congress on Environment Management in Delhi.
Miss Oklahoma, Olivia Jordan, won the 2015 Miss USA beauty pageant.
Green Signals: Ecology, Growth, and Democracy in India has been written by Jairam Ramesh.
India successfully tested Nag anti-tank guided missile, which can hit a target upto 7 kms, from a helicopter in Jaisalmer (Rajasthan).
Mumbai Ranji cricketer Hiken Shah has been suspended by the BCCI for being found guilty of breaching Anti-Corruption Code.
Patnitop Tunnel (Chenani-Nashri Tunnel) in Udhampur district of Jammu and Kashmir will be Indias longest road tunnel after its opening in 2016.
Government appointed international lawyer Rodrigo Oreamuno to arbitrate with UK telecom major Vodafone's 20000 crore tax liability case.
United States of America (USA) designated Tunisia as 16th Major Non-NATO Ally (MNNA).

MNNA status confers variety of military and financial advantages that otherwise are not obtainable by non-NATO countries. It was created in 1989 with section 2350a (Nunn Amendment) added to Title 10 (Armed Forces) of US Code.
MNNAs are Tunisia, Australia, Egypt, Israel, Japan, South Korea, Jordan, New Zealand, Argentina, Bahrain, Philippines, Thailand, Kuwait, Morocco, Pakistan, Afghanistan.

PM Narendra Modi Visited Tajikistan as last stop of his visit to five Central Asian Countries and Russia.

PM Narendra Modi presented President of Tajikistan Emomali Rahmon, a special miniature painting of tomb of the 17th century by Indian poet Abdul Qadir Bedil who is regarded as one of greatest masters of Persian poetry.

| | | |
| --- | --- | --- |
| S.No | Agreement | Signatory from the Indian Side |
| 1. | Programme of Cooperation (POC) in Culture for the years 2016-18 | Secretary (West), MEA |
| 2. | Exchange of Note Verbale (NV) on setting up of Computer Labs in 37 Schools in Tajikistan | Ambassador, Dushanbe |

July 12 2015

12 July - National Day of Sao Tome and Principe (island nation in Gulf of Guinea). It marks Independence from Portugal in 1975.
12 July - National Day of Kiribati (island nation in the central Pacific Ocean). It marks Independence from UK in 1979.
Wimbeldon Tennis 2015 -

Men's Singles - Novak Djokovic (Serbia) won wimbledon title for third time by defeating Roger Federer (Switzerland).
Female Singles - Serena Williams (USA) beat Spain's Garbine Muguruza to win her Sixth Wimbledon Title.
Female Doubles - Sania Mirza (India) - Martina Hingis (Switzerland) won by defeating Ekaterina Makarova and Elena Vesnina (Both from Russia).
Male Doubles - Jean Julien Rojer (Netherlands) - Horia Tecau (Romania) won by defeating Jamie Murray (Britain) - John Peers (Australia).
Mixed Doubles - Leander Paes (India) and Martina Hingis (Switzerland) won by defeating Alexander Peya (Austria) and Timea Babos (Hungary). 
Boy's Doubles - Sumit Nagal (India) and Nam Hoang Ly (Vietnam) won by defeating Reilly Opelka (USA) and Akira Santillan (Japan).

Indian Air Chief Marshal Arup Raha visited South Africa.
PM Narendra Modi Visited Kyrgyzstan during his visit to five Central Asian Countries and Russia.

PM Narendra Modi presented Kyrgyzstan President Almazbek Atambayev a hand-knotted carpet of very fine grade wool blended with silk.
Agreements Signed between India and Kyrgyzstan -

| | | |
| --- | --- | --- |
| S.No. | Agreement | Signatory from Indian Side |
| 1 | Agreement on Defence Cooperation | Mr. Navtej Sarna, Secretary (West),MEA |
| 2 | Memorandum of Mutual Understanding and Cooperation in the field of Elections | Mr V. Zutshi, Deputy Election Commissioner |
| 3. | MoU between Ministry of Economy of Kyrgyzstan and Bureau of Indian Standards (BIS) on cooperation in the sphere of Standards. | Mr. Jayant Khobragade, Indias Ambassador to Kyrgyzstan |
| 4. | Agreement on Cooperation in Culture | Mr. Navtej Sarna, Secretary (West),MEA |

July 11, 2015

11 July - National Day of Mongolia. Also called Naadam Holiday, it marks establishment of independence from China and Russia in 1921.
11 July - World Population Day. Indian Population stood at over 127 Crores (Approx 17.3 % of World's Population). Theme for 2015 is Vulnerable Populations in Emergencies.
Indirect Tax Revenue collections hiked from Rs.1,12,094 crore in April-June 2014 to Rs 1,53,980 in April-June 2015 (Increase of 37.4 %). Indirect taxes are Custom, Central Excise and Service Tax.
ISRO successfully launched Polar Satellite Launch Vehicle PSLV-C28 from Satish Dhawan Space Centre Sriharikota (Andhra Pradesh) with 5 United KingdomSatellites into a polar Sun Synchronous Orbit. These satellites together weighed about 1440 kg at lift-off which is heaviest ever commercial venture by ISRO.
QS BRICS Universities rankings -

India's Indian Institute of Science (IISc), Bengaluru attained fifth position and 31 Indian institutions appeared in top 200 of the ranking.
Top 10 BRICS Universities -

| | | | |
| --- | --- | --- | --- |
| Rank | Overall Score | University | Location |
| 1 | 100.0 | Tsinghua University | China |
| 2 | 97.0 | Peking University | China |
| 3 | 93.4 | Fudan University | China |
| 4 | 92.9 | Lomonosov Moscow State University | Russia |
| 5 | 92.5 | Indian Institute of Science (IISc) Bangalore | India |
| 6 | 91.4 | Shanghai Jiao Tong University | China |
| 6 | 91.4 | University of Science and Technology of China | China |
| 8 | 87.6 | Nanjing University | China |
| 9 | 86.3 | Universidade de So Paulo | Brazil |
| 10 | 85.4 | Beijing Normal University | China |

Prince Saud al-Faisal, former foreign minister of Saudi Arabia (1975-2015) passed away. He was Longest ever serving Foreign Minister of any country.
A new species of tiny butterfly called Banded Tit discovered in Changlang district in Arunachal Pradesh.
USA's National Aeronautics and Space Administration (NASA) selected four astronauts for commercial spaceflights to and from International Space Station.  Astronauts are - Robert Behnken, Eric Boe, Douglas Hurley and Sunita Williams.

July 10, 2015

10 July - National Day of Bahamas. It marks Independence from the United Kingdom in 1973.
India USA signed a Memorandum of Understanding (MoU) for Establishing PACESetter Fund to support Promoting Energy Access Through Clean Energy (PEACE) track of the USA-India Partnership to Advance Clean Energy (PACE).
Made by BEL, Supersonic surface-to-air missile 'Akash with range of 30 Kilometres has been formally inducted into Indian Air Force
7th BRICS Summit and SCO Meet 2015 (UFA(Russia)) -

Theme for BRICS 7th Summit - BRICS Partnership – a Powerful Factor of Global Development.
Pakistan and India become permanent members of Shanghai Cooperation Organisation. SCO Now has China, Kazakhstan, Kyrgyzstan, Russia, Tajikistan, Uzbekistan, Pakistan and India as its full members.
India will be hosting the 8th BRICS summit in 2016.
Pakistan PM Formally invited Indian PM Narendra Modi to attend SAARC 2016 Summit in Pakistan.
Indian PM Narendra Modi proposes 'Das Kadam as Ten Steps for Future for BRICS nations

Trade fair
Railway Research Centre
Cooperation among supreme audit institutions
Digital Initiative
Agricultural Research Centre
State/Local Government's Forum
Cooperation amongst cities in field of Urbanisation
BRICS Sports Council
Annual Sports Meet
BRICS film festival

Russian cosmonaut Gennady Padalka has set Guinness World Record for spending longest time in space with total 804 days. He broke previous record of 803 days set by set by Russian Sergei Krikalev.
Uttarakhand became first Indian state to install earthquakes detection system (in capital Dehradun) that can issue warnings 1-40 seconds before earthquakes of magnitude 5 or more occur.
State Bank of Travancore launched 'SBT NRI Family Card,'as a prepaid card for Non resident Indians and their families.
Export-Import Bank of India signed an agreement to cooperate with New Development Bank (NDB) along with other member development banks of BRICS nations.
Noted Urdu poet and critic Bashar Navaaz passed away.
Conceptualised by P K Muralidharan Raja, Indian Boxing Council (IBC) has been launched as professional boxing body to tap the potential of professional boxing in India.
Kolkata (West Bengal) Based Bandhan Bank appointed Ashok Kumar Lahiri as Chairman and Chandra Shekhar Ghosh as Managing Director and Chief Executive Officer.It will go for an IPO (Initial Public Offreing) in 2018 and will start banking operations in 2015 with 630 branches opened across 22 states and 250 ATMs.
Marine Products Export Development Authority (MPEDA) launched two mobile apps to help farmers get prices on shrimp and capture data on aquaculture through mobile (mKrishi).

Shrimp price Information over SMS by a missed call - Throug this app, Price related information of Vannamei shrimp(+91-8590100800) and BT shrimp (+91-8590200800) to farmers over SMS on a missed call to given predetermined numbers.
mKRISHI- Mobile App for Aquaculture Operations - It will be an easy tool for book keeping, advisory services and weather informations. 

July 09, 2015

Former President A.P.J Abdul Kalam launched Rashtriya Avishkar Abhiyan focused on developing spirit of innovation and experimentation among students.
Shaktikanta Das, Revenue Secretary of India and Richard Verma, USA Ambassador to India signed Agreement to implement Foreign Account Tax Compliance Act (FATCA) to promote tax matters related transparency.
Digital signatures certifying firm eMudhra launched eSign services as part of Digital India Vision. eSign is an online electronic signature service to enable Aadhaar holders to digitally sign a document. It will promote quick execution off tasks in paperless environment and crucial documents can be kept safely in electronic firm.
Satish Pillai is appointed as Chief of credit information agency Credit Information Bureau India Ltd (CIBIL).
Kamlesh Patel has become first British Asian to be appointed as Director of England and Wales Cricket Board (ECB).
Sanjeev Nandan Sahai is appointed as Home Secretary of Delhi.
Russian oil firm Rosneft will buy 49 % stake in Indian Company Essar Oil for USD 3.2 Billion (Approx 20000 Crore).
World Police & Fire Games 2015 (USA) -

USA first with 1,777 Medals, Canada second with 430 medals while India performed well with over 150 Medals (89 golds and 50 silvers)

Electronic Nose (E-Nose) has been jointly developed by Nagpur-based National Environmental Engineering Research Institute (NEERI) of CSIR and Centre for Development of Advanced Computing (C-DAC). It will help monitor the surrounding environment to sniff out dangerous gases.
Ministry of Home Affairs extended 'disturbed area status of Nagaland for one more year (Till June 30, 2016).
Indian shot-put Player Inderjit Singh won Gold medal at the World University Games in Gwangju (South Korea) with his throw of 20.27 meters. He become first Indian to win a gold medal at the World University Games.
World Health organisation (WHO) Global Tobacco Epidemic Report 2015-

Focus is on R of MPOWER measures which stands for Raise taxes on tobacco
There has been notable progress in global tobacco control since 2013 Report.
Global population covered by at least one MPOWER measure has increased from 2.3 billion to 2.8 billion.
More than 40% of global population have implemented at least one MPOWER measure while 49 countries (20% global population) are covered by 2 or more MPOWER measures.
MPOWER measure is a set of measures introduced in 2008 by WHO to assist in meeting Conventions on Tobacco Control -

M: Monitor tobacco use and prevention policies 

P: Protect people from tobacco smoke 

O: Offer help to quit tobacco use 

W: Warn about the dangers of tobacco 

E: Enforce bans on tobacco advertising, promotion and sponsorship 

R: Raise taxes on tobacco

July 8, 2015

Sriram Kalyanaraman is appointed as Managing Director and Chief Executive Officer of National Housing Bank for five years.
Sports Ministry formed a Committee to study the status of SAI (Sports Authority of India) training centers. Commitee is headed by Ashwini Nachappa and has 7 other expert members.
 World Bank Report - The State of Social Safety Nets 2015 -

Mahatma Gandhi National Rural Employment Gurantee Act (MGNREGA) is worlds largest public works programme with 18.2 Crore beneficiaries
Mid-day meal is largest school feeding programme with around 10.5 Crore beneficiaries.
Janani Suraksha Yojna is largest social security programme with conditional cash transfers as its has 7.8 Crore beneficiaries.
Indira Gandhi National Old Age Pension Scheme is the second-largest unconditional cash transfer social security progamme in the world.

UGC (University Grants Commission) granted heritage status to 19 colleges and will provide financial assistance to these colleges for conserving campuses and specialised courses related to heritage.
Indian IT firm Infosys signed an agreement with Deutsche Bank (Germany) to provide development, maintenance, mobility, and Other IT services to Deutsche Bank Group.
India has overtaken US to become world's third largest steel producer after China and Japan as stated by Steel & Mines Minister, Narendra Singh Tomar. Target is to achieve 300 million tonnes (MT) steel production in 10 years.

July 7, 2015

National Dairy Development Board (NDDB) launched mobile application Pashu Poshan to boost dairy farmers' income by raising milk yield and cutting feed cost.
Film Society of Jodhpur has been given the Pritiman Sarkar Award 2014-15 for being best film society in Northern Region for consequent fourth time by raising awareness and film appreciation.
President Pranab Mukherjee inaugurated 'Nakshatra Vatika at his official Rashtrapati Nilayam Gardens in Secunderabad (Telangana).

July 6, 2015

6 July - Independence Day of Comoros. It Marks Independence from France in 1975.
6 July - Independence Day of Malawi. It Marks Independence from United Kingdom in 1964.
6 July - Birth Anniversary of politician and Freedom fighter Shyama Prasad Mukherjee.
PM Narendra Modi Began His Official Visit to Five Central Asian Nations - Uzbekistan, Kazakhstan, Turkmenistan, Kyrgyzstan and Russia.

Uzbekistan Visit (July 6 -7, 2015)-

PM Narendra Modi presented President Islam Karimov a special reproduction of Khamsa-i-Khusrau by the 13th century sufi poet Amir Khusrau.
Joint Working Group on Counter-Terrorism to be made to strengthen coordination between the law enforcement agencies.
Co-operation to be promoted in defence, cyber-security,  transport & communication, telemedicine links connecting medical institutions in Uzbekistan and India for medical consultations, Tourism and Cultural Cooperation.

Kazakhstan Visit (July 8, 2015) -

Agreements signed for co-operation in Transfer of Sentenced Persons, Defence and Military – Technical Cooperation, Physical Cultural and Sports, MoU on Technical Cooperation in Railways and Long term contract for sale and purchase of natural uranium concentrates.
Indian PM Gifted a set of books relating to religions born in India to Kazakh President Nursultan Nazarbayev.
India and Kazakhstan launched first exploratory drilling at Satpayev oil block owned by Indias ONGC Videsh Limited (OVL) and Kazakhstan company. This Oil Block has reserves of 1.8 billion barrels crude oil and natural gas.

Russia Visit (July 9-10, 2015) -

PM Narendra Modi will attend BRICS and Shanghai Cooperation Organisation summits in Russia. BRICS Meet will be held on July 8-9, 2015 in UFA.

Turkmenistan Visit (July 10-11, 2015)

PM Narendra Modi presented TurkmenistanPresident Gurbanguly Berdimuhamedov a handcrafted horse saddle owing to Mr. Berdimuhamedov's passion for horse riding.
PM Narendra Modi inaugurated Yoga Centre, unveils bust of Mahatma Gandhi in Ashgabat (Capital).
7 Memorandum of Understanding signed Between India and Turkmenistan -

Supply of Chemical Products between India's Rashtriya Chemicals and Fertilizers Limited and Turkmenistan's Turkmenhimiya.
Foreign Service Institutes of India and Turkmenistan.
Concermned Ministries Of Youth Affairs And Sports of India and Turkmenistan.
Science And Technology.
Yoga and Traditional Medicine.
Tourism.
Defence.

Kyrgyzstan (July 12, 2015)

PM Narendra Modi presented Kyrgyzstan President Almazbek Atambayev a hand-knotted carpet of very fine grade wool blended with silk.
Agreements Signed between India and Kyrgyzstan -

| | | |
| --- | --- | --- |
| S.No. | Agreement | Signatory from Indian Side |
| 1 | Agreement on Defence Cooperation | Mr. Navtej Sarna, Secretary (West),MEA |
| 2 | Memorandum of Mutual Understanding and Cooperation in the field of Elections | Mr V. Zutshi, Deputy Election Commissioner |
| 3. | MoU between Ministry of Economy of Kyrgyzstan and Bureau of Indian Standards (BIS) on cooperation in the sphere of Standards. | Mr. Jayant Khobragade, Indias Ambassador to Kyrgyzstan |
| 4. | Agreement on Cooperation in Culture | Mr. Navtej Sarna, Secretary (West),MEA |

Tajikistan (July 13, 2015)

PM Narendra Modi presented President of Tajikistan Emomali Rahmon, a special miniature painting of tomb of the 17th century by Indian poet Abdul Qadir Bedil who is regarded as one of greatest masters of Persian poetry.

| | | |
| --- | --- | --- |
| S.No | Agreement | Signatory from the Indian Side |
| 1. | Programme of Cooperation (POC) between Ministries of Culture of India and Tajikistan in the field of Culture for the years 2016-18 | Secretary (West), MEA |
| 2. | Exchange of Note Verbale (NV) on setting up of Computer Labs in 37 Schools in Tajikistan | Ambassador, Dushanbe |

Jul 5, 2015

5 July - Independence Day of Algeria. It Marks Independence from France in 1962.
5 July - Independence Day of Cape Verde. It Marks Independence from Portugal in 1975.
5 July - Independence Day of Venezuela. It Marks Declaration of independence from Spain in 1811.
Former Indian cricketers Hrishikesh Kantikar and Ajay Ratra retired from all forms of cricket.
Punjab government launched state Portal ePMS (Electronic Projects Management System) to fast track infrastructural development.
National Green Tribunal (NGT) banned use of plastic bags in pilgrimage towns of Haridwar and Rishikesh with of 5000 rupees for violations.
Fazle Hasan Abed of Bangladesh won World Food Prize2015 by World Food Prize Foundation for his contributions towards reducing hunger in Bangladesh and 10 other countries through his organisation BRAC. He created Bangladesh Rural Advancement Committee (BRAC) in 1972 after independence war with Pakistan. BRAC is largest non-governmental organisation in world employing over 1 Lakhpeople.
Indian Army Launched Operation Shiva To provide security to devotees taking part in the 59-day-long annual Amarnath Yatra in Jammu and Kashmir.
Japan committed help of 6.1 billion USD (750 billion Japanese Yen) Mekong Region countries (Cambodia, Laos, Myanmar, Thailand and Vietnam) in next three years during the seventh Mekong-Japan Summit in Tokyo.
Book 37 Bridges and Other Stories has been authored by Pakistani author Aamer Hussein.
India Central Asia Relations: The Economic Dimension has been written by Amiya Chandra.

Jul 4, 2015

4 July - Independence Day of USA. It marks adoption of Declaration of Independence on July 4, 1776 from British Empire.
4 July - Independence Day of Rwanda. It marks Independence from Belgium in 1962.
Inshore patrol vessel Rani Durgavati was inducted into the Indian Coast Guard.
India women cricket team captain Mithali Raj became first Indian and second in world to complete 5000 runs in women's ODIs.
IDBI Bank and Mudra Bank signed an agreement for refinancing of loans given to small enterprises. IDBI Bank will offer loans up to 10 lakh to micro enterprises under Pradhan Mantri Mudra Yojana (PMMY) and Mudra Bank will provide refinance assistance to IDBI bank for eligible sanctioned loan cases.
China Nominated Former Finance Minster of China Jin Liqun for post of first president of Asian Infrastructure Investment Bank (AIIB).
Renowned Urdu novelist from Pakistan Abdullah Hussain passed away.
PM Narendra Modi launched Digital India Week to encourage people's involvement and awareness about various initiatives launched under Digital India Programme launched in August 2014. Some salient points are -

Department of Electronics & Information Technology (DeitY) is implementing Digital India Programme.
Digital Locker System will Minimize usage of physical documents by enable sharing documents Online.
MyGov.in and its mobile app is a platform for citizen engagement in governance.
Swachh Bharat Mission (SBM) Mobile app would help achieving goals of Swachh Bharat Mission.
eSign framework would allow citizens to digitally sign a document online using Aadhaar authentication.
Online Registration System (ORS) under the eHospital application has been introduced
National Scholarships Portal will simplify scholarship process of submission, verification, and disbursal of amount to end beneficiary.
Bharat Net is a high speed digital highway to connect all 2.5 lakh Gram Panchayats of country.
BSNL introduced Next Generation Network (NGN) to manage all types of internet services efficiently.
Electronics Development Fund (EDF) Policy will promote Innovation and Development to create a self-sustaining eco-system of Venture Funds.
National Centre for Flexible Electronics (NCFlexE) will promote research in Flexible Electronics.
Centre of Excellence on Internet on Things (IoT) is an initiative by Department of Electronics & Information Technology (DeitY), ERNET and NASSCOM.

Food Standards Agency of United Kingdom (UK) approved India Made Nestle's Maggi Noodles for Import in UK as amount of lead in the product were within European Union permissible levels.
 Software Firm Microsoft will in develop Smart MIDC (industrial colony) and support Digital Village in Maharashtra.
India won 4th South Asian Basketball (SABA) Championship in Bengaluru by defeating Sri Lanka.
Corporation Bank launched country's first MUDRA (Micro Units Development and Refinance Agency) card under Pradhan Mantri MUDRA Yojana (PMMY) on RuPay platform . The card will provide financing for micro entrepreneurs. Shishu scheme provides loan up 50000 rupees, Kishore scheme will offer amount up to 5 lakh rupees while Under Tarun scheme offers loan up to 10 lakh rupees.
Book titled Modis World: Expanding Indias Sphere of Influence has been written by C Raja Mohan.
Annual meeting of World Heritage Committee held in Bonn (Germany). United Nations Educational, Scientific and Cultural Organization (UNESCO) and UN Institute for Training and Research (UNITAR) signed an agreement to protect cultural heritage sites with latest geo-spatial technologies on this occasion.
World Bank annual revised classification of countries based on gross national income (GNI) per capita based on World Bank Atlas method -

In 1994, 56.1 %of the world's population (310 crore) lived in 64 low-income countries, in 2014, this has come down to 8.5 %(61.3 crores) people, living in 31 countries.
Classification of Income Groups of Economies based on GNI (Gross National Income) Per Capita -

Low-income => GNI per capita less than 1045 USD
Lower-middle income => GNI between 1045 - 4125 USD
Upper middle-income => GNI per capita between 4126 - 12735 USD.
High Income => GNI per capita between 4126 - 12736 USD

Bangladesh, Kenya, Myanmar and Tajikistan moved from low income group to the lower-middle income group. 
Mongolia and Paraguay moved from lower middle-income to Upper Middle Income Group.
Argentina, Hungary, Seychelles and Venezuela moved from upper middle to high income group
Malawi has world's lowest reported GNI per capita at 250 USD
Monaco has highest GNI Per Capita of more than 100000 USD.
India's position -

India's GNI per capita increased to 1610 USD, it is still in lower middle income category.
In the pas seven years, India's GDP increased by 1 Trillion USD to reach total 2 trillion USD.

Jul 3, 2015

3 July - Independence Day of Belarus.
Book Uniki has been written by Ch Vidyasagar Rao (Governor of Maharashtra).
SK Jha, Chief Hydrographer to the Government of India Visited Mauritius and atteneded Xth Indo – Mauritius Joint Committee Meeting on Hydrography.
Minister of State (I/C) Petroleum and Natural Gas Shri Dharmendra Pradhan visited Canada.
Minister of State for Textiles (I/C), Santosh Kumar Gangwar laid foundation stone for Apparel and Garment Making Centre in Aizawl (Capital of Mizoram).
C-DOT, the research and development institute under department of telecommunications launched four broadband products under Digital India initiative. The products are - long distance Wi-Fi system, solar-powered Wi-Fi system, 100 Gbps optical fibre cable (OFC) link and C-DOT's next generation network (NGN) in MTNL network.
Uttar Pradesh State Road Transport Corporation (UPSRTC) become first State transport corporation to have a vehicle tracking system for inter-city buses to reduce accidents.
India womens hockey team qualified for 2016 Rio Olympics after finishing 5th in 12 teams Hockey World league championship.
Telecom services provider Tata Teleservices  appointed Anuraag Srivastava as Chief Financial Officer.
Finance ministry announced commencement of e-filing of income tax returns for 2015-16. This time, need for additional details on taxpayers' foreign travel and dormant bank accounts is abolished and ITR forms now have space for Aadhaar card holders to provide their Unique Identification Numbers. A simpler ITR-2A form is also introduced for those who own more than one residential property, but do not have any capital gains.
Mercedes driver Lewis Hamilton of Britain won 2015 Birtish Grand Prix of Formula One.
USA won 2015 FIFA Women's World Cup by defeating Japan in the final played in Canada.
Chile won Copa America cup 2015 (South America's most prestigious football trophy) by defeating Argentina.
Hyderabad based ICRISAT launched Green Phablet with price at $300 (~ Rs. 18,000) for farmers in Telangana to send timely messages to the farmers. ICRISAT will maintain servers and keep the information updated.
Rajasthan may implement Maharashtra's 'Jal Yukt Shivar Abhiyan for water conservation and Integrated water management scheme.


Jul 2, 2015

Government approved Pradhan Mantri Krishi Sinchayee Yojana scheme with outlay of Rs. 50,000 crore over five years (2015-16 to 2019-20). Allocation for the current financial year is Rs. 5300 crore.
Government approved Scheme for Promotion of National Agricultural Market through Agri-Tech Infrastructure Fund (ATIF) under Department of Agriculture & Cooperation (DAC) . It will be set up through Small Farmers Agribusiness Consortium (SFAC). A

mount of Rs. 200 crore has been earmarked for this scheme from 2015-16 to 2017-18.

Finland's Matti Makkonen, known as father of messaging service (SMS) technology passed away.
Grandmaster Abhijeet Gupta won 19th Commonwealth Chess Championship.
Government issued socio-economic and caste census (SECC) 2011 as a picture of rural India.

One out of three families living in villages is landless and depends on manual labour for livelihood.
State of education is poor in rural as 23.52% rural families have no literate adult above 25 years.
There are total 24.39 crore households in the country, of which 17.91 crore live in villages. Of these, 10.69 crore households are considered as deprived.

Europe's Airbus Group and India's Mahindra Group signed a deal to form a joint venture and become india's first private manufacturer of helicopters.
State Bank of India launched an initiative to expedite home loans application process as 'Project Tatkal'. It will enable processing of loan within 10 days of receipt of application form and relevant documents.
Indian-American R Paul Singh has been selected for 2015 World Agriculture Prize laureate at annual Global Confederation for Higher Education Associations for Agriculture and Life Sciences (GCHERA) conference in Kaslik (Lebanon).
Indian-American Darshan Jain has been selected for USA Presidential Award for Excellence in Mathematics and Science Teaching.
Guinness Book of World Records recognised a record for Madhya Pradesh on 'World Hand washing Day on 15 October 2014 when more than 12 lakh 78 thousand students washed hands simultaneously in 51 districts of Madhya Pradesh.
C D Balaji is appointed as Director of Aeronautical Development Agency (ADA) and Programme Director of the Light Combat Aircraft (LCA).
BSNL launched a pre-paid card linked mobile wallet service that allows customers to transfer cash, pay for services as well as withdraw cash of up to Rs 1 lakh.
Four Indian-Americans have been honoured with prestigious Great Immigrants, Pride of America award 2015. These are - Preet Bharara, Rakesh Khurana, Madhulika Sikka and Abraham Verghese.
Solar Impulse, the Solar powered aeroplane landed in Hawaii after making 118 Hours duration and 7,200 km long flight across the Pacific from Japan.
Former Chief Justice of India Y K Sabharwal passed away.

Jul 1, 2015

1 Jul - Canada Day. It marks enactment of British North America Act, 1867 (Constitution Act) on July 1, 1867 that united three colonies into a single country called Canada within the British Empire.
1 Jul - National Doctors' Day. It marks the birth annversary of legendary physician and the second Chief Minister of West Bengal, Dr Bidhan Chandra Roy.
1 Jul - National Chartered Accountants day and marks formation of Institute of Chartered Accountants of India on July 1, 1946.
Alok Bhatnagar has been appointed as new Naval Officer-in-charge of Tamil Nadu, Puducherry.
Government ruled 30th September, 2015 as last date for declaraing undisclosed assets located outside India and any taxes in respect of these foreign assets must be paid by 31st December, 2015 under the Black Money (Undisclosed Foreign Income and Assets) and Imposition of Tax Act, 2015.
Anup K Pujari has been appointed as secretary in Ministry of Micro. Small & Medium Enterprises.
Balvender Kumar us appointed as Secretary in Ministry of Mines.
World Bank approved $650 million as third loan for India's 1840 KM Long Eastern Dedicated Freight Corridor that will help more efficient movement of goods between northern and eastern parts (Ludhiana to Kolkata).
Sanjeev Galande, a professor at Indian Institute of Science Education and Research (IISER), Pune has been selected for G D Birla award for Scientific Research 2014 for his research in Epigenetics and Molecular Cell Biology.
Cuba become first country to successfully eliminate mother-to-child transmission of HIV and syphilis.
Haryana government launched 'Mhara Gaon - Jagmag Gaon' scheme aimed at providing 24-hour power supply to rural areas and improving electricity bill collections to reduce losses of power utilities.
NASA unveiled a boomerang-shaped aircraft that could possibly be first to take flight on Mars. Named as Prandtl—m, it will be released at about 100,000 feet altitude to simulate flight conditions of the Martian atmosphere.
BHEL (Bharat Heavy Electricals Limited) commissioned Sudan's largest power plant (4 units of 125 MW each). The project uses crude oil from South Sudan as fuel and canal from White Nile River is constructed to supply water. The project is funded by the India's Credit of USD 350 million to Sudan.
State Bank of India partnered with online travel company MakeMyTrip.com to capitalise on online travel Business and booming e-commerce ecosystems.
Railway Minister Suresh Prabhu inaugurated Integrated Security System (ISS) at 6 railway stations in Mumbai (Maharashtra) - Chhatrapati Shivaji Terminus, Dadar, Kurla, Lokmanya Tilak Terminus, Kalyan and Thane.
Advertisement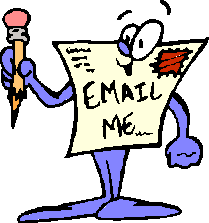 Enter your E-mail Address below for Free Government Jobs E-mail Alerts right Into your Inbox: