Latest Daily News - January 2015
Home >Current Affairs > Latest Daily News - January 2015
Jan 31, 2015

Krishna Chaudhary is appointed as Director General (DG) of the Indo-Tibetan Border Police (ITBP).
Kanagasabapathy J Sripavan is appointed as 44th Chief Justice of Sri Lanka.
People for Ethical Treatment of Animals (PETA) announced to create India's first fenced elephant sanctuary within Bannerghatta Biological Park in Karnataka to allow elephants to move around freely within the secure area.
Gujarat Technological University (GTU) launched e-Raksha Research Centre to fight cybercrime to curb cybercrimes. Centre will encourage research and enhance capability to provide solution for issues related to cyber security.
Government divested 10 % Stake in Maharatna Coal India Limited (CIL). With this, government's share in CIL came down to 79.65 %. Government divested 63.16 crores shares (10 %) of CIL through offer for sale (OFS) at a floor price of 358 rupees per share and got an amount of 22557.63 crore rupees through the disinvestment.
18th National Conference on e-Governance held in Gujarat with Theme Conference was Digital Governance - New Frontiers.
Former Dutch Hockey team coach Paul van Ass is appointed as head Coach of Indian men's hockey team.
Reserve Bank of India (RBI) constituted a Committee under RBI Deputy Governor R Gandhi, to re-examine appropriate set of businesses and licensing terms for Urban Cooperative Banks (UCB). 
The eight-member committee will be chaired by R Gandhi, the Deputy Governor of Reserve Bank of India. 
Andhra Pradesh Government decided to file a defamation case against State Bank of Hyderabad (SBH) as SBH Freezed Accounts of Andhra Pradesh State Council of Higher Education (APSCHE) amounting to 25 crore rupees.

The accounts of APSCHE were frozen after Telangana State Council of Higher Education (TSCHE) sent a letter to various banks asking them to freeze the accounts of APSCHE as it accused APSCHE of illegally capturing off money that was to be shared between the two states.

Jan 30, 2015

Hanumanthu Purushotham is appointed as Chairman and Managing Director (CMD) of National Research Development Corporation (NRDC).
Gujarat Government launched Taluka (Tehsil) Planning Atlas (TPA) to enable local administration for taking decisions about the regional development through precise information about current status of various facilities and schemes.
Ministry of Defence Awards of the 2015 Republic Day Parade -

Services - Brigade of Guards Regiment and Sikh Regiment jointly judged as best marching contingents.
Para-Military Forces -  Central Industrial Security Force (CISF) contingent
Tableaux Category- First position won by Maharashtra, which depicted the pilgrimage to Pandharpur. Jharkhand tableau on Maluti Temples was second best and Karnataka Tableau was third (based on Channapatna Toys).
Competitive category of school children items- Daang Dance of Gujarat by West Zone Cultural Centre, Udaipur (Rajasthan).

Defence Research and Development Organisation got approval for building a missile launch testing facility at a site near to Krishna Delta Complex in Andhra Pradesh. The is a nesting site of Olive Ridley turtles which is an endangered species.
30 Jan - World Laprosy Day.
20th Law Commission of India headed by A P Shah submitted 253rd report Commercial Division and Commercial Appellate Division of High Courts and Commercial Courts Bill, 2015.
United Nations Conference on Trade and Development (UNCTAD) released Global Investment Trend Monitor Report to provide global investments trend in 2014 and prospects of global investments in 2015.

Global Foreign Direct Investment (FDI) inflows declined by 8 % in 2014 to 1.26 trillion USD due to fragility of global economy, geopolitical risks and Political Uncertainities.
Report in context of India

FDI flow in India in 2014 increased to 35 billion USD (26 % Up) with maximum growth in the services sector.
Maximum growth in FDI in India was in services sector especially in electricity, gas, water, waste management and information and communication
This is one of the highest in recent years, though in 2008 FDI peaked in India with 47 billion dollars followed by 35.6 billion dollar in 2009

Top five FDI recipients' countries in 2014

China is largest recipient of FDI with 3 % Increase. China replaced US that attracted largest FDI since 1980.
Rankings of Highest FDI Attracting Countries -

China with 128 billion USD
Hong Kong with 111 billion USD
The United States with 86 billion USD
Singapore with 81 billion USD
Brazil with 62 billion USD

Jan 29, 2015

Government reconstituted Empowered Committee for setting up of Semiconductor Wafer Fabrication (FAB) manufacturing facilities in the country under NITI Aayog member V K Saraswat.
Steve Easterbrook has been appointed as Chief Executive Officer of Famous Fast Food Chain McDonalds Corporation.
Cabinet Committee on Economic Affairs (CCEA) approved proposal of HDFC Bank to raise the foreign holding limit to 74 % (From 73.2 Currently). It will enable inflow of around 10000 crore rupees into the country from overseas investors.CCEA also approved proposal of Drug Maker Lupin's proposal of raising foreign holding up to 49%.
As per a recent report by ICC, India will Host the Twenty-20 cricket world cup in 2016 and England will host the ODI world cup in 2019.
As per a recent report by Assam's Tocklai Tea Research Institute (TTRI), Assam has the potential to produce Purple Tea which is believed to be health rich and is currently grown in Kenya Only.
Sean Abbott of Australia has been named as Bradman Young Cricketer for the Year 2015.
Music composer Shekhar sen is appointed as Chairman of the Sangeet Natak Akademi (SNA) replacing Leela Samson.
Government launched Website, Logo, Vision and Mission of National Highways and Infrastructure Development Corporation Limited (NHIDCL). Site - www.nhidcl.com Logo: Building Infrastructure - Building the Nation.
Justice Narayanan Nadar Paul Vasanthakumar is appointed as new Chief Justice of Jammu and Kashmir High Court.
Indian Nihal Singh Agar has been honored by Order of Australia for his service to the Hindu community in Australia and fostering cross-cultural co-operation with a focus on medical education.
World bank released a report named Heights: Social Inclusion and Sustainable Development in Himachal Pradesh to mark significant growth over the past decades for Himachal Pradesh. highlights of the Report are -

Per capita income in Himachal Pradesh is second highest in India despite 90 % of its residents live in rural areas. Education and share of women in the workforce is also appreciable.
Himachal Pradesh is first in India to have banned use of plastic bags and has set heights in becoming free of defecation in open.
Poverty is one-third the national average. Rural poverty decline four times to 85. % in 2011 from 36.8 % in 1993–94.

Jan 28, 2015

S Jaishankar has been appointed as new Foreign Secretary of India replacing Sujata Singh.
Hockey Player Jaswant Singh Rajput passed away, he was part of Indian hockey team that won gold medal in 1948 London and 1952 Helsinki Olympics.
K Durga Prasad is appointed as the Special Director General of CRPF (Central Reserve Police Force).
Indian Badminton Player Saina Nehwal won women's singles of Syed Modi Grand Prix Gold Badminton Tournament 2015 after defeateing Carolina Marin of Spain in Lucknow (India).
Kalyan Singh has been appointed as 20th Governor of Rajasthan.
Maharashtra government announced to observe September 17 as 'Industries Day.
Famous Malayalam Actor Mala Aravindan passed away.
USA based Apple Inc recorded profit of 18 billion USD dollar in 2014 which is Highest ever profit earned by any company in the corporate world.

Apple sold 74.5 million iPhones in quarter ending December 2014.
Revenue of the Apple Inc rose to 74.6 billion USD in 2014 from 57.6 billion USD in 2013.
Apple now has a cash pile up of 178 billion USD which is enough to buy IBM or the equivalent to pay 556 USD to every American.
The success of Apple may be attributed to -

Apple's partnership in China with China Mobile Limited
Larger screen size of the iPhone 6 and 6 Plus.
Doubling of sales of iPhone in Singapore and Brazil and Significant rise in India as well.

Bhagabatpur Crocodile Project in Sunderbans (West Bengal) has been given as fresh start with help of renowned experts in herpetology and best global practices in crocodile conservation to increase the number of saltwater crocodiles.

In past few years, project did not see a significant increase in the number of salt-water crocodiles. The eggs to hatching ratio also declined to 40 per 100 eggs collected.

Wing Commander Puja Thakur became first lady officer to lead Inter-Service Guard of Honour with theme - "Nari Shakti".

Jan 27, 2015

Divya Prakash Sinha appointed as Security Secretary in the Union Cabinet Secretariat.
Poet Arundhathi Subramaniam has been given the first Khushwant Singh Memorial Prize for her work When God is a Traveller at Jaipur Literature Festival.
Libby Lane has been named as Church of Englands first female bishop.
Reserve Bank of India (RBI) signed a Memorandum of Understanding (MoU) for Supervisory Cooperation and Exchange of Supervisory Information with Brazils Central Bank, Banco Central do Brasil (BCB).
Famous Greek Singer Demis Roussos passed away.

Jan 26, 2015

26 Jan, 2015 - India celebrated Its 66th Republic Day. USA President Barack Obama was the chief guest of the ceremony.
Famous Cartoonist R K Laxman Passed Away.
Paulina Vega of Colombia has been named as winner of Miss Universe 2015 beauty pageant held in Miami (USA).
Major Mukund Varadarajan and Naik Neeraj Singh Posthumously Awarded Ashok Chakra during the 66th Republic day celebrations.
Alexis Tsipras is appointed as Prime Minister of Greece after his party SYRIZA won the Greek General Elections.

Jan 25, 2015

USA President Barack Obama Arrived in India for attending Celebrations and Parade of India's 66th Republic day.
Reserve Bank of India lifted ban on carrying bank notes of Indian Rs 1000 and 500 to Nepal and Bhutan.

Jan 24, 2015

India's State Bank of India (SBI) signed a 100 million Euro loan agreement with European Investment Bank (EIB).
24 January - National Girl Child Day.
PM Narendra Modi presented National Bravery Awards 2014 to 24 awardees.
Indo-Russian Musical Festival ZimaFest 2015 has been hosted by Goa.
Padam Awards 2015 - Total 104 Padma Awards have been conferred this year (9 Padma Vibhushan, 20 Padma Bhushan and 75 Padma Shri)

Padma Vibhushan

| | | | |
| --- | --- | --- | --- |
| S. No. | Name of the Awardee | Discipline | State/Domicile |
| 1. | Shri L. K. Advani | Public Affairs | Gujarat |
| 2. | Shri Amitabh Bachchan | Art | Maharashtra |
| 3. | Shri Prakash Singh Badal | Public Affairs | Punjab |
| 4. | Dr. D. Veerendra Heggade | Social Work | Karnataka |
| 5. | Shri Mohammad Yusuf Khan alias Dilip Kumar | Art | Maharashtra |
| 6. | Shri Jagadguru Ramanandacharya Swami Rambhadracharya | Others | Uttar Pradesh |
| 7. | Prof. Malur Ramaswamy Srinivasan | Science and Engineering | Tamil Nadu |
| 8. | Shri Kottayan K. Venugopal | Public Affairs | Delhi |
| 9. | Shri Karim Al Hussaini Aga Khan (Foreigner) | Trade and Industry | France/UK |

Padma Bhushan

| | | | |
| --- | --- | --- | --- |
| S. No. | Name of the Awardee | Discipline | State/Domicile |
| 1. | Shri Jahnu Barua | Art | Assam |
| 2. | Dr. Vijay Bhatkar | Science and Engineering | Maharashtra |
| 3. | Shri Swapan Dasgupta | Literature and Education | Delhi |
| 4. | Swami Satyamitranand Giri | Others | Uttar Pradesh |
| 5. | Shri N. Gopalaswami | Civil Service | Tamil Nadu |
| 6. | Dr. Subhash C. Kashyap | Public Affairs | Delhi |
| 7. | Dr. (Pandit) Gokulotsavji Maharaj   | Art | Madhya Pradesh |
| 8. | Dr. Ambrish  Mithal | Medicine | Delhi |
| 9. | Smt. Sudha Ragunathan | Art | Tamil Nadu |
| 10. | Shri Harish Salve | Public Affairs | Delhi |
| 11. | Dr. Ashok Seth | Medicine | Delhi |
| 12. | Shri Rajat Sharma | Literature and Education | Delhi |
| 13. | Shri Satpal | Sports | Delhi |
| 14. | Shri Shivakumara Swami | Others | Karnataka |
| 15. | Dr. Kharag Singh Valdiya | Science and Engineering | Karnataka |
| 16. | Prof. Manjul Bhargava(NRI/PIO) | Science and Engineering |  USA |
| 17. | Shri David Frawley (Vamadeva)(Foreigner) | Others |  USA |
| 18. | Shri Bill Gates(Foreigner) | Social Work |  USA |
| 19. | Ms. Melinda Gates(Foreigner) | Social Work |  USA |
| 20. | Shri Saichiro Misumi(Foreigner) | Others |  Japan |

Padma Shri

| | | | |
| --- | --- | --- | --- |
| S. No. | Name of the Awardee | Discipline | State/Domicile |
| 1. | Dr. Manjula Anagani | Medicine | Telangana |
| 2. | Shri S. Arunan | Science and Engineering | Karnataka |
| 3. | Ms. Kanyakumari Avasarala | Art | Tamil Nadu |
| 4. | Dr. Bettina Sharada Baumer | Literature and Education | Jammu and Kashmir |
| 5. | Shri Naresh Bedi | Art | Delhi |
| 6. | Shri Ashok Bhagat | Social Work | Jharkhand |
| 7. | Shri Sanjay Leela Bhansali | Art | Maharashtra |
| 8. | Dr. Lakshmi Nandan Bora | Literature and Education | Assam |
| 9. | Dr. Gyan  Chaturvedi | Literature and Education | Madhya Pradesh |
| 10. | Prof. (Dr.) Yogesh Kumar Chawla | Medicine | Chandigarh |
| 11. | Smt. Jayakumari Chikkala | Medicine | Delhi |
| 12. | Shri Bibek Debroy | Literature and Education | Delhi |
| 13. | Dr. Sarungbam Bimola  Kumari Devi | Medicine | Manipur |
| 14. | Dr. Ashok Gulati |  Public Affairs | Delhi |
| 15. | Dr.  Randeep  Guleria | Medicine | Delhi |
| 16. | Dr. K. P. Haridas | Medicine | Kerala |
| 17. | Shri Rahul Jain | Art | Delhi |
| 18. | Shri Ravindra Jain | Art | Maharashtra |
| 19. | Dr. Sunil Jogi | Literature and Education | Delhi |
| 20. | Shri Prasoon Joshi | Art | Maharashtra |
| 21. | Dr. Prafulla Kar | Art | Odisha |
| 22. | Ms. Saba Anjum | Sports | Chhattisgarh |
| 23. | Smt. Ushakiran Khan | Literature and Education | Bihar |
| 24. | Dr. Rajesh Kotecha | Medicine | Rajasthan |
| 25. | Prof. Alka Kriplani | Medicine | Delhi |
| 26. | Dr. Harsh Kumar | Medicine | Delhi |
| 27. | Shri Narayana Purushothama Mallaya | Literature and Education | Kerala |
| 28. | Shri Lambert Mascarenhas | Literature and Education | Goa |
| 29. | Dr. (Mrs.) Janak Palta McGilligan | Social Work | Madhya Pradesh |
| 30. | Shri Veerendra Raj Mehta | Social Work | Delhi |
| 31. | Shri Tarak Mehta | Art | Gujarat |
| 32. | Shri Neil Herbert Nongkynrih | Art | Meghalaya |
| 33. | Shri Chewang Norphel | Others | Jammu and Kashmir |
| 34. | Shri T. V. Mohandas Pai | Trade and Industry | Karnataka |
| 35. | Dr.Tejas Patel | Medicine | Gujarat |
| 36. | Shri Jadav Molai Peyang | Others | Assam |
| 37. | Smt. Bimla Poddar | Other | Uttar Pradesh |
| 38. | Dr. N. Prabhakar | Science and Engineering | Delhi |
| 39. | Dr. Prahalada | Science and Engineering | Maharashtra |
| 40. | Dr. Narendra Prasad | Medicine | Bihar |
| 41. | Shri Ram Bahadur Rai | Literature and Education | Delhi |
| 42. | Ms. Mithali Raj | Sports | Telangana |
| 43. | Shri P. V.  Rajaraman | Civil Service | Tamil Nadu |
| 44. | Prof.  J. S. Rajput | Literature and Education | Uttar Pradesh |
| 45. | Shri Kota Srinivasa Rao | Art | Andhra Pradesh |
| 46. | Prof. Bimal Roy | Literature and Education | West Bengal |
| 47. | Shri Shekhar Sen | Art | Maharashtra |
| 48. | Shri Gunvant Shah | Literature and Education | Gujarat |
| 49. | Shri Brahmdev Sharma (Bhaiji) | Literature and Education | Delhi |
| 50. | Shri Manu Sharma | Literature and Education | Uttar Pradesh |
| 51. | Prof. Yog Raj Sharma | Medicine | Delhi |
| 52. | Shri Vasant Shastri | Science and Engineering | Karnataka |
| 53. | Shri S. K. Shivkumar | Science and Engineering | Karnataka |
| 54. | Ms. P. V. Sindhu | Sports | Telangana |
| 55. | Shri Sardara Singh | Sports | Haryana |
| 56. | Ms. Arunima Sinha | Sports | Uttar Pradesh |
| 57. | Shri Mahesh Raj Soni | Art | Rajasthan |
| 58. | Dr.Nikhil Tandon | Medicine | Delhi |
| 59. | Shri H. Thegtse Rinpoche | Social Work | Arunachal Pradesh |
| 60. | Dr.Hargovind Laxmishanker Trivedi | Medicine | Gujarat |
| 61. | Shri Huang Baosheng(Foreigner) | Others | China |
| 62. | Prof. Jacques Blamont(Foreigner) | Science and Engineering | France |
| 63. | Late Shri Syedna Mohammad Burhanuddin(Posthumous) | Others | Maharashtra |
| 64. | Shri Jean-Claude Carriere(Foreigner) | Literature and Education | France |
| 65. | Dr. Nandrajan "Raj" Chetty(NRI/PIO) | Trade and Industry | USA |
| 66. | Shri George L. Hart(Foreigner) | Others | USA |
| 67. | Jagat Guru Amrta Suryananda Maha Raja(NRI/PIO) | Others | Portugal |
| 68. | Late Shri Meetha Lal Mehta (Posthumous) | Social Work | Rajasthan |
| 69. | Ms. Tripti Mukherjee(NRI/PIO) | Art | USA |
| 70. | Dr. Dattatreyudu Nori(NRI/PIO) | Medicine | USA |
| 71. | Dr. Raghu Rama Pillarisetti(NRI/PIO) | Medicine | USA |
| 72. | Dr. Saumitra Rawat(NRI/PIO) | Medicine | UK |
| 73. | Prof. Annette Schmiedchen(Foreigner) | Literature and Education | Germany |
| 74. | Late Shri Pran Kumar Sharma alias Pran(Posthumous) | Art | Delhi |
| 75. | Late Shri R. Vasudevan(Posthumous) | Civil Service | Tamil Nadu |

Jan 23, 2015

Finance Minister Arun Jaitley Vsited Davos (Switzerland).
M K Goel has been appointed as Chairman of PFC (Power Finance Corporation).
Salman bin Abdulaziz Al Saud is named as new King of Saudi Arabia after King Abdullah bin Abdulaziz passed away.
India's First international institute dedicated to music is to be opened in Kerala.
United Nation (UN) Secretary-General Ban Ki-moon appointed Indian sociologist Saraswathi Menon in a Panel for reviewing peace building activities.

Jan 22, 2015

Indian Novelist Vikram Chandra is named among the finalists for National Book Critics Circle (NBCC) Awards of US for his non-fiction work Geek Sublime: The Beauty of Code, the Code of Beauty.
Dubais 55-storey tall Maze Tower has been listed in Guinness World Record as worlds largest vertical maze.
Bibek Debroy is appointed as a Member of NITI Aayog.
PM Narendra Modi launched Sukanya Samridhi Yojana small deposit scheme for girl child under Beti Bachao Beti Padhao campaign. It will ensure equitable share to a girl child in resources and savings of a family and will enable parents to open bank accounts of girls who are under 10 years of age with an interest rate of 9.1 %. 
Indian Jasjit Ahluwalia has been appointed as Dean of School of Public Health at the Rutgers University in the US.
Neither a Hawk nor a Dove is written by Pakistan's Ex-Foreign Minister Khurshid M Kasuri.

Jan 21, 2015

Famous mobile messaging application WhatsApp launched a new service for sending messages from a Web browser.
Committee headed by Shanta Kumar submitted report on restructuring of Food Corporation of India (FCI) and suggested to focus procurement on eastern belt and hand over procurement of wheat and rice to six States - Punjab, Haryana, Andhra Pradesh, Chhattisgarh and Odisha.
International Labour Organisation (ILO) released a report titled World Employment and Social Outlook - Trends 2015 -

The report stated that unemployment will rise in the coming years to more than 212 million in 2019 as compared to 201 million currently.

Confederation of Indian Industry (CII) and China's e-commerce firm Alibaba signed an agreement to provide global platform to Indian small and medium enterprises (SMEs).
Sikkim government signed Memorandum of Understanding with Netherlands and Thailand for development of floriculture.
European Union decided to lift a seven-month-long ban on the import of mangoes from India on account of health concerns.

Jan 20, 2015

India's National Small Industries Corporation (NSIC) signed a Memorandum of Understanding (MoU) with Black Business Council of South Africa for developing youth enterprises and empower the marginalized group in South Africa through NSIC's Rapid Incubation Programme.
Andhra Pradesh government launched 17 Skill Development Centres (SDC) for training and honing skills of youth and help them select the course at the time of entering college and provide source of information for employment.
Periyar Tiger Reserve, spread over 925 sq.km. in Kerala, has won the National Tiger Conservation Authority (NTCA) biennial award for encouraging local public participation in managing the reserve.
Samsung India Electronics and NMDC (National Mineral Development Corporation) have been awarded the 'Golden Peacock Award for Corporate Social Responsibility 2014' for its initiatives for children's education and skill development.
Indian Government's Jan Dhan Yojana has been included in Guinness Book of World Records for Opening of About 11.5 Crore Bank Accounts in short span of About five months. It makes way for government's ambitious plan to transfer annual subsidy directly to bank accounts of more than 15 crore beneficiaries to remove system leakages.
As per IMF (International Monetary Fund) Report -

India's GDP Growth Rate in 2016 will be 6.5 %, It will surpass China's Expected growth rate of 6.3 % in 2016.

India VS China GDP Growth Rates -

| | | |
| --- | --- | --- |
| Year | India | China |
| 2013 | 5 | 7.8 |
| 2014 | 5.8 | 7.4 |
| 2015 | 6.3 | 6.8 |
| 2016 (Expected) | 6.5 | 6.3 |

As per recent Reports, Number of Tigers in India has risen by 30% up to 2226 from 1706 in 2010. Nearly 70% of world's Tigers are in India. Karnataka has most number of tigers (406) followed by Uttarakhand (340) and Madhya Pradesh (308).
Jan 19, 2015

Evans Paul Assumed Office as 18th Prime Minister of Haiti (Caribbean country).
Filmmaker Pahlaj Nihalani has been appointed as Chairman of Central Board of Film Certification (CBFC).
United Nations World Economic Situation and Prospectus Report 2015 -

India 's GDP growth will rise to 5.9 % in 2014-2015 and 6.3 % in 2016, recovery is credited to key reforms by the new Government led by PM Narendra Modi.
Economic growth in South Asia will pick up from 4.9 % in 2014 to 5.4 % in 2015 and 5.7 % in 2016.
Global economy is expected to grow at 3.1 % in 2015 and 3.3 % in 2016, compared with growth of 2.6 % in 2014.
The WESP report is produced at the beginning of each year by the UN Department of Economic and Social Affairs, the UN Conference on Trade and Development (UNCTAD), the five UN regional commissions and the World Tourism Organisation ( UNWTO).

Defence Minister Manohar Parrikar commissioned four Indian Coast Guard (ICG) patrolling and interception vessels in Goa. These are two fast patrol vessels - ICG Amogh and ICG Amey and two interceptor boats Charlie 413 and Charlie 414.
Oil & Natural Gas Corporation won 10th Savio Cup All India Basketball tournament by defeating Indian Overseas Bank.
Prime Minister of Bhutan Lyonchhen Tshering Tobgay visited India with his spouse Aum Tashi Doma, Foreign Minister Rinzin Dorji and Economic Affairs Minister Norbu Wangchuk.
Relbanks issued list of 66 largest banks in the world by market Capitalization.

India's HDFC was ranked 45th with 41.58 USD Market Capitalization. SBI was ranked 51st with 36.40 USD and ICICI was 55th with 33.42 USD Market Cap.
Wells Fargo & Co. of US is first with market cap of 284.39 Billion USD and Industrial & Commercial Bank of China (ICBC) of China is second with market cap of 269.70 Billion USD.

Hyderabad (Telangana) will host World Congress on Information Technology in 2018 with theme Future of enterprises.
Pankaj Advani won his seventh National Billiards Championship in Kolkata after defeateding Dhruv Sitwala.
Pachim Bekeli Village of Assam has been adopted by Former Prime Minister Manmohan Singh under Sansad Adarsh Gram Yojna (SAGY). He represents Assam in the Rajya Sabha.
Eminent Indian-American entrepreneur and philanthropist, Frank Islam, has been honored by prestigious Martin Luther King Jr Award for his efforts in international service and civil engagement.

Jan 18, 2015

Foreign direct investment (FDI) into India declined by over 6 % in November 2014 to USD 1.53 billion as compared to USD 1.63 billion FDI In November 2013. However, for the April-November period of the ongoing fiscal, FDI grew by 22 per cent to USD 18.88 billion as against USD 15.45 billion in the same period a fiscal before, according to the Department of Industrial Policy and Promotion data.

Jan 17, 2015

Jammu and Kashmir has been selected for National Award for e-Governance for the best district-level initiative in Citizen-Centric Service Delivery through ICT.
Hindustan Aeronautics Limited (HAL) Chairman R.K. Tyagi has been conferred with JGBS-Top Rankers' Excellence Award for CEO of 2014.
South Africas cricketer AB de Villiers hit fastest century in One-Day International (ODI) cricket in Just 31 Balls against West Indies.
Deep Kumar Upadhyay is appointed as Nepal's ambassador to India.
Sydney International Tennis tournament

Men's Singles - Viktor Troicki of Serbia won by defeating Mikhail Kukushkin of Kazakhstan.
Women's Singles - Cetra Kvitova of Czech Republic won by defeating Karolina Pliskova of Czech Republic.
Women's Doubles - Sania Mirza and Bethanie Mattek-Sands of US won by beating Americans Abigail Spears and Raquel Kops-Jones.

21st Screen Awards -

Best Actor - Shahid Kapoor (Haider)
Best Actress - Priyanka Chopra (Mary Kom)
Best Film - Queen
Best Director - Vikas Bahl
Lifetime Achievement Award - Hema Malini

Government launched two schemes to support the Scheduled Castes (SC). Named Venture Capital Fund for Scheduled Castes and Green Business scheme.

Venture Capital Fund -  Financial assistance of 15 Crore rupees for 6 years will be provided to 30 SC entrepreneurs in a year. Initial capital is 200 crore rupees
Green Business - loan for up to 1 lakh rupees at concessional interest rate will be provided to Scheduled Castes for activities such as e-rickshaw, Solar Pump and Solar energy powered implements, poly house etc. 

Stephen Constantine has been appointed as head coach of Indian mens football team.
Legendary social activist and freedom fighter Ghelubhai Naik passed away.
Weightlifter Jimjang Deru of Arunachal Pradesh created national record in weightlifting by lifting 238 kilograms in 56 kilograms category during 10th Youth National Weightlifting Championships in Haryana.
International Hockey Federation (FIH) Player of the Year 2014 -

Men - Mark Knowles (Australia)
Women - Ellen Hoog (Netherland)

2014 has been ranked as Earth's hottest year since 1880 as per analyses done by National Aeronautics and Space Administration (NASA) and National Oceanic and Atmospheric Administration (NOAA). Global average temperature for 2014 was 1.24F (or 0.69C) warmer than the 20th-century average.
Japan announced to provide an Overseas Development Assistance (ODA) loan of 2620 crore rupees to India.

Jan 16, 2015

India's Trade deficit (Imports - Exports) declined to ten month low of 9.43 billion USd in December 2014 mainly due to fall down of global oil prices and fall of demand for gold. Imports declined by 4.8 % to 34.8 billion USD in December 2014 as compared to 36.6 billion USD dollars in December 2013. Exports fell by 3.8 % to 25.4 billion USD.
Actor Amitabh Bachchan has been presented with Social Media Person of Year 2015 award by Internet and Mobile Association of India (IAMAI).
Renowned Indian RTI activist Subhash Chandra Agrawal has been given the Giraffe Hero award 2015 by a US-based NGO The Giraffe Heroes Project for his bravery in utilising Right to Information (RTI) Act, 2005 for public good despite challenges.

Jan 15, 2015

15 Jan, 2015 - 67th Indian Army Day.
Directorate General of Foreign Trade (DGFT) imposed penalty of 100 crore rupees on Riddhi Siddhi Bullion Limited (RSBL) for violation of Reserve Bank of India (RBI) norms.
In the sixth Bi-Monthly Monetary Policy Statement 2014-15, Reserve Bank of India (RBI) announced cut in REPO rate of .25%.Now the REPO rate has come down to 7.75%. Accordingly, Reverse Repo rate has come down to 6.75%, Bank rate to 8.75% and Marginal Standing Facility (MSF) rate to 8.75%. Note that CRR (Cash Reserve Ratio) is unchanged at 4% and SLR (Statutory Liquidity Ratio) is unchanged at 23%.
Baba Ramdev is named as state brand ambassador for Haryana Government.
Anupam Shrivastava is appointed as Chief Managing Director of BSNL (Bharat Sanchar Nigam Limited).
Harishankar Brahma is appointed as 19th Chief Election Commissioner of India.
Spanish writer Javier Moro's Book 'The Red Sari' - biography of Congress President Sonia Gandhi released in India.
Idukki district of Kerala became first district in India to have complete rural broadband coverage after it was linked to the National Optic Fiber Network.
Prabhu Nath Dwivedi has been named as winner of Sahitya Akademi Award for Sanskrit, 2014 for his short stories collection - Kanakalochanaha.
World Bank Group released bi-annual Global Economic Prospects (GEP) Report, 2015. -

Economic growth of India estimated at 5.6 % in 2014, will improve to 6.4 % in 2015 and 7 % in 2016.
Global economy grew by 2.6 % in 2014 and is expected to grow by 3 % in 2015, 3.3 % in 2016 and 3.2 % in 2017.
USA has growth above 2.4 % in 2014, expected to grow at 3.2 % in 2015 and 3 % in 2016.
China's growth is expected to come down to 7.1 % in 2015, 7 % in 2016 and 6.9 % in 2017.

Jan 14, 2015

Government reconstituted Pollution Control Board Working Group to simplify procedures to get consent certificates and categorisation of industries. The Working Group comprising of 11 members will be headed by Ayi Vaman N Acharya.
Indian open water swimmer Bhakti Sharma set a world record by swimming 1.4 miles in 52 minutes in one degree temperature in the Antarctic Ocean. 24-year old Bhakti is the first Asian girl and youngest in the world to do this.
Sport Education Development Australia (SEDA) and India's Infrastructure Leasing and Financial Services Limited (IL-FS) signed an Memorandum of Understanding during Australian Minister for Trade and Investment Andrew Robb's Visit to India.
Japan approved largest budget ever for 2015 of total 814 Billion USD. The defence budget was also enhanced to an all time high of 43 Billion USD.
NGO Pratham released 10th Annual Status of Education Report (ASER 2014).
India - China trade deficit increased to 37.8 billion USD in 2014. Although the bilateral trade was increased to 70.59 USD (Hike of 7.9 %).

India China Trade was USD 73.9 billion in 2011, 66.57 billion in 2012, 65.57 billion in 2013 and 65.49 billion USD in 2013.
China's export to India in 2014 was 54.2 billion USD and India's exports to China was 16.4 billion USD. The trade target of India China was 100 billion USD for 2014.

Jan 13, 2015

India's Mars Orbiter programme team has won the 2015 Space Pioneer Award in the science and engineering category from the US based National Space Society (NSS).
72nd Golden Globe Awards were presented by the Hollywood Foreign Press Association in California, US. Boyhood was the the biggest winner that won Best Motion Picture, Best Director for Richard Linklater, and Best Supporting Actress for Patricia Arquette. More...
Category

Name

Film

Best Motion Picture - Drama

IFC Productions and Detour Filmproduction

Boyhood

 

Best Actor - Drama

Eddie Redmayne

 

The Theory Of Everything

Best Actress - Drama

Julianne Moore

 

Still Alice

Best Supporting Actor - Drama

JK Simmons

 

Whiplash

Best Supporting Actress - Drama

Patricia Arquette

Boyhood

Best Director - Drama

Richard Linklater

 

Boyhood

Best Motion Picture - Comedy / Musical

American Empirical Picture; Fox Searchlight Pictures

The Grand Budapest Hotel

 

Best actor - Comedy or Musical

Michael Keaton

 

Birdman

Best actress – Comedy or Musical

Amy Adams

 

Big Eyes

Best Television Series–Drama

Showtime Presents, Sheleg, Higlewater

The Affair

Best Television Series- Comedy or Musical

 Amazon Studios Instant Video

Transparent

 

Portugese Footballer who plays for Real Madrid Club, Cristiano Ronaldo won the 2014 FIFA Ballon dOr award for the best footballer of the year in the world.
Central Banking Awards 2015 announced by the Central Banking Publications-

Governor of the Year Award: Raghuram Rajan, RBI Governor
Central Bank of the Year award: The Reserve Bank of New Zealand (RBNZ)
Lifetime Achievement Award: Jacques de Larosiere former Governor of the Banque de France (1987–1993)
Economics in Central Banking (inaugural award): Claudio Borio, head of the monetary and economic department at the Bank for International Settlements

Jan 12, 2015

Surendra Kumar Sinha has been appointed as First Hindu Chief Justice of Bangladesh.
Kiran Kumar Alur Seelin has been appointed as new chief of ISRO (Indian Space Research Organization).
12 Jan - National Youth Day.
US will host an international Anti-terror Summit in Washington in February 2015 to prevent terrorism.
Andhra Pradesh government constituted Fourth State Finance Commission under the Chairmanship of M L Kantha Rao.
Kolinda Grabar-Kitarovic on won 2015 Presidential elections of Croatia and she will be croatia's First Female President.

Jan 11, 2015

Switzerland Tennis Player Roger Federer claimed his 1000th ATP career win at the Brisbane International by defeating Canadian Milos Raonic. It was 1000th win and 83rd title of his career.
An advanced Electronic Warfare (EW) suite made by Defence Research and Development Organisation (DRDO) was successfully tested on Light Combat Aircraft (LCA) Tejas-PV1.
Thomas Kurian Is appointed as New President of Oracle Corporation.
Vibrant Gujarat Summit 2015 was inaugurated in Gandhinagar, Gujarat to be held from 11th to 13th January 2015.

Jan 10, 2015

Jan 10 - World Hindi Day.
Australia's Trade and Investment Minister Andrew Robb Visited India.
Chinese nuclear physicist Yu Min was was given the State Preeminent Science and Technology Award 2014 by Chinese President Xi Jinping for his research in nuclear weapons since 1960s.
M.Y.S.Prasad, director of Satish Dhawan Space Centre, has been awarded the Vikram Sarabhai Memorial Award for 2014-2015 by the Indian Science Congress Association (ISCA).
Sindhushree Khullar has been appointed as First CEO of NITI Aayog and Arvind Panagariya has been appointed as Vice Chairman.

Jan 09, 2015

PM Narendra Modi inaugurated Dandi Kutir museum in Gandhinagar, Gujarat during the 13th Pravasi Bhartiya Divas (PBD). to mark the 100th anniversary of MK Gandhi's return to India from South Africa. A Commemorative Postal stamp was also released on this occasion.
Mithripala Sirisena won 2015 Presidential Elections of Sri Lanka. He will be 7th President of Sri Lanka.
President rule was imposed in Jammu and Kashmir (J &K) on the recommendation of the Governor of Jammu and Kashmir N N Vohra due to deadlock over the formation of the new government. Note that Jammu and Kashmir Legislative Assembly election were held in five phases in December 2014. In the Assembly election, Peoples Democratic Party (PDP) won 28 seats, Bharatiya Janata Party (BJP) won 25 and National Congress (NC) won 15 seats.
Vistara airline, a joint venture of Tata-SIA, started its flight operation in India with first flight from Delhi to Mumbai.
All-women contingent of Indian army will march for the first time on 2015 Republic Day (RD) parade.
India will provide 60 million USD Line of Credit (LoC) to Guyana for its road infrastructure projects.
Raksha Blu vaccine was launched by Indian Immunologicals Limited (IIL), (Telangana) To counter the bluetongue disease.
The Lunchbox has been nominated for British Academy of Film and Television Arts (BAFTA) Awards 2015 under non-English best film category. The film is the only Indian film to be nominated for 2015 BAFTA Awards.
Book The Indian Parliament – A Critical Appraisal has been written by Sudha Pai and Avinash Kumar.
New antibiotic Teixobactin has been discovered by a team of scientists from Northeastern University in Massachusetts. This antibiotic is capable of fighting infections that kill several people each year.
India provided 7 Crore rupees Assistance to Nepal for Nepal's Iodine Deficiency Disorder Control Programme (IDDCP) for goitre control across the country.

Goitre is swelling of neck or larynx due to enlargement of thyroid gland (thyromegaly) due to its functioning properly.

Jan 08, 2015

Modibo Keita has been named as New Prime Minister of Mali by President Ibrahim Boubacar Keïta.
Yash Pal Singhal has been appointed as new Director General of Police (DGP) of Haryana.
French weekly magazine Charlie Hebdos Paris office was attacked by Terrorists reportedly due to the aggressive history of Charlie Hebdo and Publishing of Cartoons of Islamic Prophet Mohammed.
Ministry for Social Justice & Empowerment launched national toll free helpline (1800-11-0031) to assist the alcoholic and drug dependent persons.
Australias national airline Qantas has been named as the worlds safest airline by AirlineRatings.com.
India will host the 42nd World Bridge Championships in Chennai.
Government allowed fertiliser firms to produce 100 % Neem-Coated Urea to boost income of farmers and reducing subsidy bill by up to 6500 crore rupees.

Neem coated urea

Neem coated urea works as insecticide. It costs 5 % more than the cost of normal urea which is about 260 rupees per tonne.
It will reduce ground and soil pollution, increase crop yields and will lower cost for the farmers.
It reduces nitrogen loss by more than 10 % thereby gaining a net savings of 13.5 rupees per bag for farmers.

Jan 07, 2015

Dinesh Oraon of Bharatiya Janata Party has been elected as Speaker of Jharkhand Legislative Assembly
Pakistan Parliament passed 21st Constitution Amendment Bill 2015 and the Pakistan Army (Amendment) Bill 2015 to make way for establishment of military courts in the country.
Indian Person Atul Khare has been appointed as United Nations Under-Secretary General.
ICICI Bank launched Indias first contactless debit and credit cards using Near Field Technology enabling payments by just waving the card near merchant terminals instead of swiping them
Government released commemorative coin to mark 175th birth anniversary of Jamsetji Tata.
Avijit Ghosh appointed as CMD of Heavy Engineering Corporation.
Popov Ivan of Russia won 7th Chennai International Open Grandmaster Chess title.
Russian President Vladimir Putin approved foreign soldiers to serve in Russian Military for at least five years.
Ishpreet Singh Chadha of Maharashtra won National Sub-Junior Snooker title 2015 defeating Shobhit Sethi of Punjab.

Jan 06, 2015

Googles CEO Larry Page has named as the 'business person of the year for 2014 by Fortune magazine.
Justice Mohammad Yaqoob Mir as the Chief Justice of the Jammu and Kashmir High Court.
International Crops Research Institute for the Semi-Arid Tropics (ICRISAT) launched GreenPHABLET for small farmers to help them purchase inputs at lower price, get a better price for their produce, and link them to markets.
SnoopSnitch Android app launched in Chaos Computer Congress annual meeting in Germany. The app can detect International Mobile Subscriber Identity (IMSI) catchers so as to inform a person that someone is spying on him.
S Shrikrishna won National Sub-Junior Billiards title berating Ishpreet Singh Chadha of Maharashtra.
Government approved to set up India-based Neutrino Observatory (INO) in Tamil Nadu
P Krishnamurthy is appointed as Private Secretary of Defence Minister Manohar Parrikar.
RBI allowed Foreign Institutional Investors (FIIs)/Registered Foreign Portfolios Investors (RFPIs) to buy up to 49 % of paid-up capital of Bajaj Corp Ltd under Portfolio Investment Scheme (PIS).

Jan 05, 2015

Andy Murray (Scotland) won ATP World Tennis Championship in Abu Dhabi after Serbian Novak Djokovic withdrew from finals due to illness.
International Hindi Conference will be held in New Jersey (USA) in April 2015 with theme Expanding World of Hindi: Possibilities and Challenges.
Jiji Thomson resigned as Director General of Sports Authority of India (SAI).
Scientists of UK's University of Southampton are planning to grow lettuce on Mars in 2018 under Project LettuceOnMars.
China's submersible Jiaolong started exploration for active hydrothermal vent for first time in southwestern Indian Ocean.
Sutirtha Bhattacharya took charge as Chairman and Managing Director of Coal India Limited.
Arvind Panagariya has been appointed as Vice Chairman of NITI Aayog that replaced Planning Commission. Sindhushree Khullar has been appointed as CEO of NITI Aayog.

Jan 04, 2015

Boxing India has been recognised as governing body for representing boxing in India.

Jan 03, 2015

ICICI Bank launched Digital Village Project in Akodara Village of Gujarat to provide various services from cashless banking to digitised school teaching with themes - cashless, comprehensive and connected.
PM Narendra Modi Inaugerated 102nd session of Indian Science Congress (ISC) at University of Mumbai.
Kiran Bhai Vadodaria has been elected as President of the Indian Newspaper Society (INS) for 2014-2015.
Sri Lankan cricketer Kumar Sangakkara became fastest cricketer to score 12000 Test runs.
Government accepted recommendations of M P Bezbaruah committee to look into concerns of people of the the North East states living in other parts of the country.
RBI Relaxed Know Your Customers (KYC) rules for Non-Banking Financial Companies (NBFCs) due to difficulties being faced by NBFCs in getting KYC documents at frequent intervals. Now, the KYC exercise will be required to be done -

High-risk individuals and entities - Every 2 years
Medium risk individuals and entities - Every 8 years
Low risk individuals and entities - Every 10 years

Amitabh Bachchan has been conferred with the second Yash Chopra Memorial Award.

Jan 02, 2015

A.K. Mittal has been appointed as Chairman of Railway Board replacing Arunendra Kumar.
Government appointed M Sathiyavathy as First Women Director General of Civil Aviation (DGCA).
Beji Caid Essebsi has been appointed as President of Tunisia.
Government launched women safety mobile app called Himmat.
Maharashtra government launched online Facility for filling Right to Information (RTI) application.
Koppillil Radhakrishnan Retired as Chairman of Indian Space Research Organisation (ISRO).

Jan 01, 2015

President signed bill for creating new system of appointment of judges to Supreme and High Courts by forming National Judicial Appointment Commission (NJAC) to replace collegium system of appointing judges to higher judiciary by six-member panel comprising Chief Justice of India, two Supreme Court judges, Law Minister and 2 eminent persons.
British government honored Indian Fauja Singh by prestigious British Empire medal for being world's oldest marathon runner
Government Scrapped Planning Commission (Formed in 1950) and created National Institute of Transforming India (NITI) Aayog.
South American Country Venezuela entered recession with shrinking economic growth and Recession Jumping upto 63%.
Advertisement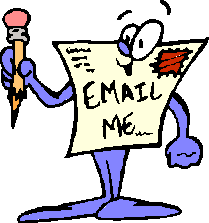 Enter your E-mail Address below for Free Government Jobs E-mail Alerts right Into your Inbox: