Latest Daily News - April 2015
Home >Current Affairs > Latest Daily News - April 2015
Apr 30, 2015

As per a report by Power Reactor Information System (PRIS) of International Atomic Energy Agency (IAEA), There are thirty one countries in the world which generate electricity from nuclear source. India is ranked 13th in terms of generation and at 7th position in terms of number of reactors in operation. 
PM Narendra Modi congratulated Islamic scholar and activist Maulana Wahiduddin Khan for his winning Sayyidina Imam Al Hassan Ibn Ali Peace Award in Dubai.
Government extended Tourist Visa scheme to 31 more countries, bringing the total number of countries under the scheme up to 76.
Online Retailer Flipkart acquired Delhi-based mobile marketing automation company Appiterate to focus more on the mobile segment.
Cabinet Committee on Economic Affairs (CCEA) approved Maharashtra State Co-operative Cotton Growers Marketing Federation (MSCCGMFL) to undertake Minimum Support Price (MSP) operations for Cotton.
Seychelles (East African Island Nation) became 161st Member of WTO (World Trade Organization).
American Singer Jack Ely (famous for song Louie Louie) passed away.
Japan created a Joint Working Group (JWG) between Ministry of External Affairs and Ministry of Economy, Trade and Industry of Japan to end the delay in civil nuclear with India.
Parliament of Sri Lanka adopted 19th Constitution Amendment to reduce Powers of Executive President and make a Constitutional Council for making key government appointments.
Two Indians Ananda Kumar and Pramod Patil won Whitley Awards worth 35000 pounds (also known as Green Oscar) for their contribution to wildlife conservation at a ceremony in Royal Geographical Society, London.
Rajya Sabha passed Regional Rural Banks (Amendment) Bill that was passed by the Lok Sabha on 18-12-2014 -

The Bill amends the RRB Act, 1976 which provides for incorporation, regulation and winding up of Regional Rural Banks (RRBs). 
It removes the five year limit cap that was put on the sponsor banks to assist the upcoming RRBs.
Amount of authorized capital raised to to 2000 crore rupees and minimum 1 crore rupees as the previous limit of maximum five crore rupees and minimum 25 lakh rupees. Capital of 2000 Rupees is divided into Rs 200 crore of fully paid share of Rs 10 each.
The bill allows RRBs to raise their capital from sources other than the central and state governments, and sponsor banks as was mandated under the RRB Act. As per the Act, 50% of capital issued was held by Union government, 15% by concerned state government and 35% by the sponsor banks.
Raise the tenure of a director (excluding the Chairman) to three years and max six years.
Change the date of closure and balancing of books to 31 March from 31 December earlier.

Mukesh Khanna is appointed as Chairperson of Children's Film Society of India

Children's Film Society India (CFSI) was founded by Jawahar Lal Nehru in 1955 under Ministry of Information and Broadcasting.

Apr 29, 2015

29 April - World Dance Day
National Summit on Corporate Social Responsibility organized in Delhi by Confederation of Indian Industry with theme Partnering the National Agenda" and inaugurated by President Pranab Mukherjee.
Keeping in view the cane arrears mounting to Rs 21,000 crores, Cabinet Committee on Economic Affairs (CCEA) decided to raise import duty on sugar from 25 to 40 % and remove excise duty on ethanol to help mills clear dues to farmers.
Cabinet Committee on Economic Affairs (CCEA) approved extension of 2 years for completion of projects sanctioned till March 2012 under Sub-Mission on Basic Services to the Urban Poor (BSUP) and Integrated Housing and Slum Development Programme (IHSDP) components of Jawaharlal Nehru National Urban Renewal Mission (JNNURM).
Sushma Swaraj, Minister for External Affairs and Shripad Naik, (Minister in AYUSH Ministry) launched the logo for International Day of Yoga to be held each year on June 21.

Department of Space, Department of Land Resources (DoLR), Ministry of Rural Development signed an MoU on development of Web Geo Portal 'Shrishti and Mobile App 'Drishti for Monitoring of IWMP (Integrated Watershed Management Programme) watersheds.
Government approved spending of about one lakh crore on urban development under two new urban missions over the next five years namely Smart Cities Mission and the Atal Mission for Rejuvenation and Urban Transformation of 500 cities (AMRUT) with outlays of Rs.48,000 crore and Rs.50,000 crores respectively.
Manohar Lal Khattar Chief Minister of Haryana dedicated the National Transmission Asset Management Centre (NTAMC) of POWERGRID to the nation.
Indian Railway won 5th Hockey India Senior Men National Hockey Championship held at Pune by beating Uttar Pradesh in final.
Indian Film Margarita With starring Kalki Koechlin won the  Audience Award for Best Feature Film honour at Washington, DC International Film festival.
India-born Raja Rajeswari sworn-in as criminal court judge of the New York City and became first India-born woman judge of New York City.
Saudi Arabia King Salman bin Abdulaziz appointed his nephew Mohammed bin Nayef as Crown Prince and Deputy Prime Minister.
Indian novelist Siddhartha Gigoo won 2015 Commonwealth Short Story Prize for Asia region for his work Umbrella Man, a tale of surreal meditation on mental health and the environment. He will now compete with other four regional winners later in 2015.

Other region winners are - Africa - Lesley Nneka Arimah (Nigeria) , Canada and Europe - Jonathan Tel (UK), Caribbean - Kevin Jared Hosein (Trinidad), Pacific - Mary Rokonadravu (Fiji)

Georgia won Womens World Team Chess Championship by defeating China in China.
Government reconstituted Nehru Memorial Museum Library Society (NMMLS) on the occasion of its 41st AGM.
South American Country Venezuela announced to cut working day for public sector workers to 5.5 hours to conserve energy, down from 8 - 9 hours as part of nationwide electricity rationing plan.

Apr 28, 2015

Loretta Lynch appointed as first black female Attorney General of United States of America.
Andhra Pradesh Government appointed Chadalavada Krishnamurthy as Chairman of TTD (Tirumala Tirupati Devasthanams Board).
government cancelled licences of nearly 9,000 Non-Governmental Organisations for violation of Foreign Contribution Regulation Act (FCRA) due to non filing annual returns for the 2009 - 2011.
Lin Dan (China) won men's title at Badminton Asia Championships 2015 in China by defeating Tian Houwei (China).
President of Afghanistan Ashraf Ghani Visited India.
BJP leader Yashwant Sinha conferred with Officer of the Legion of Honour for valuable contribution to thought on international issues, it is the highest French civilian honor.
Indian Space Research Organisation successfully test-fired indigenous cryogenic engine CE-20 for 645 seconds. This achievement will push India into bigger league of nations capable of launching satellites weighing up to five tonnes. It will enable GSLV to put Mark-III into geostationary orbit by the end of 2016.
A four-day International Conference on 'Low Temperature Science and Biotechnological Advances held in Delhi as an attempt to assess the present status and to formulate future plans on low temperature science and biotechnology in various Asia and other continents. Conference was organised by ICAR-NBPGR, National Academy Agricultural Sciences, India in collaboration with Society for Low Temperature Biology (SLTB), UK and Royal Botanic Gardens (RBG), Kew, UK.
As per recent Census 2011 Data released by the Government, Indians are now getting married at higher age than a decade ago with a decline in fertility.

Female mean age at marriage has increased from 18.3 to 19.3 years, whereas the increase in male is from 22.6 to 23.3 years during Census 2001-11.
Proportion of divorced has marginally increased. Proportion of married women to total number of women is 49.9% in 2011 as against 47.7% in 2001. For males, it is 46% in 2011 as against 43.6% in 2001.
On fertility, it is observed that fertility rate at national level has declined from 2.5 to 2.2 during 2001-11.

K VijayRaghavan, Secretary in Department of Biotechnology has been elected a Foreign Associate of US National Academy of Sciences. He was also recently elected a Fellow of the Royal Society (London) for his achievements in original research.
Omar al-Bashir re-elected as President of Sudan. He is holding this post since 1989.
Calbuco volcano of Chile erupted after 42 years.
Magnus Carlsen of Norway won Shamkir chess tournament in Azerbaijan defeating Azerbaijani Rauf Mamedov
INS Tarangini, the Sail Training Ship of Indian Navy left for Lokayan 2015 with theme Taking for a Broader Reach. As part of Lokayan-15, Tarangini will be on an eight month voyage through Europe and will participate in the annual Tall Ship Races under the aegis of Sail Training International and will travel 17 thousand miles.
Japan and United States (US) revised their defence deal after 18 years for greater co-operation between militaries due to growing global security concerns.
Union Minister for Power, Coal and New & Renewable Energy Piyush Goyal launched three NTPC Mobile Science Labs (MSL) for revolutionizing education in rural India.

MSL is a vehicle with LCD TV carrying working Science Models to emphasize curiosity in rural children. These MSLs will be initially deployed at NTPC's ongoing projects at Darlipalli, Pakri Barwadih and Kahalgaon and aim to cover 140000 student exposures in three years.

Apr 27, 2015

27 April - Freedom day of south africa. It celebrates freedom and commemorates the first post-apartheid elections held on that day in 1994. 
27 April - National Day of Togo (West African Country).
27 April - King's Day of the Netherlands (Also known as Koningsdag). The date marks the birth of King Willem-Alexander.
Union Minister for Science and Technology and Earth Sciences, Harsh Vardhan laid foundation stone for ocean research facility of ESSO- NIOT in Nellore District of Andhra Pradesh at a cost of over Rs. 250 crores will allow testing of various equipment and operations to be undertaken in actual sea conditions.
Indian Army launched Operation Maitri for relief efforts in Easrthquake hit Nepal.
President Pranab Mukherjee presented Gallantry Awards and Distinguished Service Decorations.

2 Keerti Chakra (Ajay Vardhan, Kosh Bahadur Gurung) and 11 Shaurya Chakras Presented

.
President of International Olympic Committee, Mr. Thomas Bach visited India.
Foreign Minister of Spain, Jose Manuel Garcia Margallo visited India. He Proposed to co-operate in developing Delhi as global and smart city.
Per capita water availability in India is reducing progressively due to increase in population. Average annual per capita availability of water was 1816 cubic meters in 2001 and has come down to 1545 cubic meters in 2011.
Twelve cities - Amaravati (Andhra Pradesh), Gaya(Bihar), Dwaraka(Gujarat), Amritsar(Punjab), Ajmer(Rajasthan), Kanchipuram(Tamil Nadu), Vellankani(Tamil Nadu), Puri(Odisha), Varanasi(Uttar Prasesh), Mathura(Uttar Pradesh), Kedarnath (Uttarakhand) and Kamakhya (Assam) have been identified for development under Pilgrimage Rejuvenation and Spirituality Augmentation Drive (PRASAD) under Heritage City Development and Augmentation Yojana (HRIDAY) scheme.
Tribal Cooperative Marketing Development Federation of India Limited (TRIFED) under Ministry of Tribal Affairs, has won "National Award for Excellence in Training - 2015" in a contest by Department of Personnel and Training.
Wladimir Klitschko (Ukraine) won world heavyweight boxing for 18th time in a row beating Bryant Jennings (USA).
Bank of Baroda (BoB) tied-up with UAE Exchange to offer instant money transfer facility to its Non-resident Indian (NRI) customers that will allow customers to send money to their desired bank accounts in BoB in India in Minutes.
Sangeeta Bhatia, Indian-origin scientist at Massachusetts Institute of Technology (MIT) in USA won prestigious 2015 Heinz Award in Technology, Economy, and Employment category in 20th Heinz Awards for her work in tissue engineering and disease detection and developing artificial human microlivers for drug testing. Other Winners Are -

Category

Awardee

Arts and Humanities category

Roz Chast (Illustrator and prolific cartoonist)

Environment category

Dr. Frederica Perera

Human Condition

organization Team Rubicon)

William McNulty and Jacob Wood (Founders of the nonprofit

Public Policy

Dr. Aaron Wolf (Professor at Oregon State University)

Apr 26, 2015

Turrialba volcano in Costa Rica erupted leading to rise of a column of gas and ash in the sky.
Russia and Argentina signed agreements on economic and energy co-operation during Argentine President Cristina Fernandez de Kirchner to Moscow. Agreements Included -

Russia will finance the hydroelectric plant in Argentinas Neuquen River.
Russias Rosatom nuclear corp will build a new reactor at Argentinas Atucha 3 nuclear power plant.

Actor Anil Kapoor conferred with Deenanath Mangeshkar Award 2015 along with Marathi actor Dilip Prabhavalkar. Rishi Kapoor and Zakir Husain were conferred with this award in 2014.
Indian Origin Person Gopinath Pillai awarded with outstanding service award in Singapore by National University of Singapore(NUS). He is serving as Ambassador-at-Large of Singapore and special envoy to Andhra Pradesh.
Government announced to start toll-free helpline for tuberculosis patients to enable them to reach out to medical care by government with ease.
Marathi Litterateur Bhalchandra Nemade conferred with 50th Jnanapith Award. The award includes 11 lakh rupees and a citation. His novel, Kosala, written in 1963 was considered as a path breaking in Marathi literature.
Earthquake of magnitude 7.9 on Richter scale struck Nepal. Reporting of Loss of lives of more than 3000 People. Tremors also felt across India, Bangladesh and Pakistan.
Andhra Pradesh Government constituted Special Investigation Team (SIT) under Ravishankar Ayyanar to probe Chittoor firing Case.
Government allowed Employees Provident Fund Organisation (EPFO) to invest 5 % of its corpus in Exchange Traded Funds (ETFs) to bring around five thousand crore rupees into the stock markets during fiscal 2015-16.
Asian Banker Achievement Award 2015 -

Core Banking (Mid-Sized Bank) : ING Vysya and FIS
Core Banking (Emerging Bank) : Kanbawza (KBZ) Bank and Oracle Financial Services Software Limited
Corporate Payment : Axis Bank and Arteria Technologies
HR System : Axis Bank, Cognizant Technology Services, Mobitrail and Tejora Technologies
Outsourcing (New Bank): Bharatiya Mahila Bank and FIS
Technology Leadership Achievement : Amit Sethi, Chief Information Officer, Axis Bank
ATM and Kiosks: Cathay United Bank & NCR System, Taiwan
Branch Automation: Standard Chartered Bank (Hong Kong), Avaya Hong Kong and GRG Banking Solutions
Cloud Based Project: Philippine Business Bank and IBM
CRM : IndusInd Bank and Talisma Corporationt
Data & Analytics : KB Kookmin Bank and IBM Korea
Financial Supply Chain: China Merchants Bank
Lending Platform Implementation : Cathay United Bank and IBM Taiwan
Mobile Banking : China Merchants Bank
Multi-Channel : Bank of China (Hong Kong) and Avaya Hong Kong
Outsourcing (Existing Bank): Bank of Queensland and Hewlett-Packard
Retail Payment : Hong Leong Bank and Silverlake Mobility EcoSystem
Smart Branch : ANZ and GTSO New Zealand
Social Media Engagement : DBS and NCS
Treasury Management System : Bank of Communications, Misys and KMerit Technology (Suzhou)
Outstanding Technology Implementation : DBS and Infosys

Apr 25, 2015

25 Apr - World Malaria Day. Theme for 2015 is Invest in the future: Defeat malaria.
Indian American Vivek Murthy appointed as 19th US Surgeon General. He became youngest-ever to hold this post. 
Thomas Bach, president of International Olympic Committee (IOC) named as ambassador of HeForShe campaign by UN Women for gender equality (established by United Nations (UN) Women).
Professional Services Comppany KPMG elected Lynne Doughtie as first women CEO and Chairman.
Union Cabinet approved introduction of Commercial Division and Commercial Appellate Division of High Courts and Commercial Courts Bill, 2015 in the current session of Parliament.

The bill aims to set up commercial divisions in courts for speedy disposal of high value commercial disputes.
The bill is based upon recommendations in 253rd Report of Law Commission about establishment of Commercial Courts, Commercial Divisions and Commercial Appellate Divisions in the High Courts.

Union Ministry of Information and Broadcasting (I&B) received the ISO 9001:2008 certification from the British Standards Institute (BSI) in respect of various licences issued by ministry for the broadcasts, print media and films.

ISO 9001:2008 Certification - The ISO 9001:2008 certification is a standard for the Quality Management System and basically focus what the organization do to fulfill Customer's Quality Requirements, Applicable Legal & Regulatory requirements, Develop Customer Satisfaction and Attain Continual Improvement of its performances.

Actor Shah Rukh Khan honoured with Dadasaheb Phalke Film Foundation Award 2015 for movie Happy New Year.
Union Sports Ministry suspended recognition of Paralympic Committee of India (PCI) for poor management and conduct of 15th National Para-Athletics Championships in Ghaziabad in March 2015.
Industrial Credit and Investment Corporation of India (ICICI) Bank launched Tap-n-Pay, a near-field communications-enabled payment service in collaboration with Tech Mahindra.

This payment service is based on the near-field communications (NFC) technology which will enable its customers to make over-the-counter payments without using cash.
It will allow users to tap NFC enabled tag or mobile phone at merchants point-of-sale device for payments.
It is a prepaid account which will be available to customers of any bank by simply registering for it.
ICICI Bank customers can also transfer money to the Tap-n-Pay account through an SMS.

Nitish Kumar, Chief Minister of Bihar constituted committee headed by Chief Secretary Anjani Kumar Singh to consider demand of hike in pay for fixed pay teachers.
Government launched online system for submission of the Long Term Visa (LTV) applications by Pakistani nationals to address difficulty of the minority communities in Pakistan who come to India for permanent settlement. The applications can be submitted online through indianfrro.gov.in/frro.
China and Pakistan signed an agreement on China Pakistan Economic Corridor (CPEC) plan worth 46 billion USD. As part of the agreement, China will provide up to 37 billion USD in investment for energy projects to generate 16400 MW of power and Concessional loans will cover nearly 10 billion USD infrastructure projects.
Union Home Ministry has placed the international funding organisation Ford Foundation on its watch list on the basis of inputs received from security agencies.

It was noticed that Ford Foundation is funding entities not registered under Foreign Contribution Regulation Act causing serious violation of Act.
As per section 46 of Foreign Contribution Regulation Act 2010, Ministry instructed RBI to ensure that funds coming from it be brought to Ministry's notice.
RBI will instruct all banks to ensure any fund flow from the Ford Foundation to any entity should be done after clearance of Home ministry.

World Happiness Report 2015 examined for 158 countries - by UN Sustainable Development Solutions Network

Topped by Switzerland and followed by Iceland, Denmark, Norway and Canada.
Togo is least Happy (158th) ahead just of Burundi (157) and Syria (156).
India is at 117th Place in the report.
The study is based on data from Gallup World Poll and considers variables such as real GDP per capita, healthy life expectancy, corruption levels and social freedoms.
World Happiness Report 2015 reveals trends in data surveyed by Gallup over the period 2012-15, reveal an average score of 5.1 (out of 10).

Adiel Yosef, a 22-year-old Indian-origin soldier in Israeli army received Presidential Medal of Excellence by Israel Government.
Google India won Randstad Award 2015 for Most Attractive Employer in India with Sony India as runner-up. Other Awards were

Manufacturing - Tata Steel
FMCG - P&G
Automobile - Honda India
Microsoft India has been inducted into the Hall of Fame category this year for winning the coveted Randstad Award title for four consecutive years.
Randstad Awards are given each year to encourage best practices for talent attraction and to identify the best 'Employer Brand' in the country.

24th Yudhvir Foundation Memorial Award will be given to Prajwala founder Sunitha Krishnan for her work in rescue, restoration and rehabilitation of victims in trafficking and her support for HIV patients.


Apr 24, 2015

Apr 24 - National Panchayati Raj Diwas.
Government will set up national institute on medicinal plants for which allocation of Rs.100 crore has been made during the 12th five year plan.
'Kharga Corps' Unit of the Indian Army are under a major exercise in Rajasthan To hone their combat skills and validate strike capabilities with more than 20,000 troops participating in the exercie Code named 'BRAHMASHIRA'.
Indian Navy will decommission INS Viraat in Feb 2016. It is the aircraft carrier that had a service life of 56 years - first as HMS Hermes in the Royal British Navy and in its present avatar since 1987.
Government launched website of Committee for the Purpose of Control and Supervision of Experiments on Animals (CPCSEA) and pressed the need for minimizing use of animals for carrying out experiments.
27th meeting of Northern Zonal Council comprising of states of Haryana, Himachal Pradesh, Jammu and Kashmir, Punjab, Rajasthan, Delhi and Chandigarh held in Delhi with Home Minister Rajnath Singh as chairman.
Haroun Ali Suleiman , Minister for Labour and Public Services/Personnel & Training of Tanzania visited India.
Mayor of Houston (city in Texas state of USA), Annise Parker Visited India.

Apr 23, 2015

Apr 23, 2015 - World Book and Copyright Day. For the year 2015, UNESCO designated Incheon, South Korea as the World Book Capital 2015 for its programme to promote reading among people and underprivileged sections of the population. It was first celebrated in 1995.
Fourteenth (14th) edition of Indo-French naval exercise VARUNA started in Goa.
Government approved NCAOR (National Centre for Antarctic and Ocean Research) 's acquisition of A Polar Research Vehicle with cost 1050 Crore Rupees for Research in Antartica, Artic and Southern Ocean Region.
Ministry of Minority Affairs has started implementation of "Nai Roshni" scheme for Leadership Development of Minority Women from 2012-13 to empower minority women by providing knowledge, tools and techniques for interacting with Government systems, Banks and other institutions.
Government allowed National Highways Authority of India (NHAI) to issue Tax Free Infrastructure Bonds of Rs. 24000 crore and Capital Gain Tax Exemption Bonds of Rs. 4000 crore in the financial year 2015-16.
National Transport Development Policy Committee (NTDPC), under chairmanship of Rakesh Mohan submitted its report suggesting reforms for development of various modes of transport categorized as immediate reforms and long run goals. Immediate reforms have been suggested at national, state and metropolitan levels. However, long term goals are for national and metropolitan levels.

At national level, Committee suggested formation of a high-level and independent Office of Transport Strategy (OTS) and to move towards investment and strategy for transport as an integrated system.
At state level, Committee has suggested to establish urban transport as a subject to state level and to develop formal mechanisms for state participation in decisions about initiation, siting, size and other aspects of airports and rail-based transport.
At metropolitan level, the Committee has suggested for creation of Unified Metropolitan Transport Authority (UMTAs) as statutory authority.

Apr 22, 2015

22 Apr - Earth Day.It was first celebrated in 1970. Theme for 2015 is Its Our Turn to Lead.
World Bank established Pollution Management and Environmental Health (PHEM) program on 2015 Earth Day in Washington, D.C with capital of 45 million USD. PMEH will initially run from 2015 to 2020 and will focus on air quality management in countries facing rapid urbanization. Five major urban areas in India, China, Egypt, Nigeria and South Africa will be preferred in particular
Central Board Of Excise and Customs Awarded the Prime Ministers Award for Excellence in Public Administration for 2012-13.
Rajiv Ranjan Verma has been appointed as Director General of Railway Protection Force.
Railways Minister Suresh Prabhu launched UTSONMOBILE app for speedy booking of unreserved train tickets on Mobile under Operation Five Minutes meant for booking unreserved tickets in 5 Minutes.
Governmenrt approved Reserve Bank of India (RBI) for entering into an agreement with the Central Bank of Sri Lanka for extending $1.1 billion as a special Currency swap outside the Framework on Currency Swap Arrangement for SAARC Member Countries.

India has a Framework on Currency Swap Arrangement for SAARC Member Countries since 2012. The facility is available to all SAARC member countries with a floor of $100 million and ceiling of $ 400 million within an overall limit of $ 2 billion and is valid till November 14, 2015.

Artificial Limbs Manufacturing Corporation of India (ALIMCO) signed MoU with M/s Motivation U.K for working together to produce affordable wheel chairs having compliance to WHO guidelines.
Rajaji National Park in Uttarakhand declared as India's 48th Tiger Reserve and Uttarakhand's Second after Jim Corbett National Park.
Union cabinet approved amendment to the Juvenile Justice Bill to provide that if a heinous crime is committed by a person in the 16-18 age group, it will be examined by the Juvenile Justice Board to assess if the crime was committed as a 'child' or as an 'adult' and punishment will be adjudged accordingly.
Government approved signing of a shipping agreement between India and Jordan for strengthening cooperation and to provide sustained mutual assistance and advice on merchant shipping and other related maritime matters.
India'a Numaligarh Refinery Limited (NRL) and Bangladesh Petroleum Corporation (BPC) signed agreement to export petroleum products to Bangladesh.
Haryana government started work on Rs 50-crore Saraswati river excavation and Revival project.
Pakistan Government conferred its top civilian award Nishan-e-Pakistan on Chinese President Xi Jinping for his outstanding contribution in promotion of relationship between the two countries.

Apr 21, 2015

Pulitzer Awards 2015 (Pulitzer is an award for achievements in newspaper and online journalism, literature, and musical composition in the United States) -

International reporting - New York Times for coverage of Ebola outbreak in West Africa.
Feature photography - Daniel Berehulak won Pulitzer Prize for the . 
Public Service - Charleston, South Carolina's Post and Courier for its series on domestic violence.

Investigative reporting -

Wall Street Journal for Medicare Unmasked.
Eric Lipton for reporting on how lobbyists can sway congressional leaders and state attorneys general.

Explanatory reporting - Zachary Mider of Bloomberg for showing how US corporations dodge taxes.
Local reporting - Rob Kuznia, Rebecca Kimitch and Frank Suraci of the Daily Breeze of Torrance, California for their look at corruption in a small, cash-strapped school district.
Feature writing - Diana Marcum of the Los Angeles Times for drought coverage.
Commentary prize - Lisa Falkenberg of the Houston Chronicle.
Editorial cartooning - Adam Zyglis of the Buffalo News.
Fiction award - Anthony Doerr for All the Light We Cannot See
Drama prize - Stephen Adly Guirgis for Between Riverside and Crazy.
History prize - Elizabeth A. Fenn for Encounters at the Heart of the World: A History of the Mandan People
Biography - David I. Kertzer for The Pope and Mussolini: The Secret History of Pius XI and the Rise of Fascism in Europe.
Poetry - Gregory Pardio for Digest

Former Chief Minister of Odisha Janaki Ballabh Patnaik died.
Novak Djokovic of Serbia won Monte-Carlo Masters Tennis title by defeating Tomas Berdych of Czech Republic.
Government decided to link interest rates of State PFs (General Provident Fund and other similar funds), Superannuation and Gratuity Funds for the FY 2015-16 to Public Provident Fund (PPF) rates and fix the rates 8.7% per annum applicable to the following.

The General Provident Fund (Central Services)
The Contributory Provident Fund (India).
The All India Service Provident Fund
The State Railway Provident Fund.
The General Provident Fund (Defence Services).
The Indian Ordnance Provident Fund.
The Indian Ordnance Factories Workmen's Provident Fund
The Indian Naval Dockyard Workmen's Provident Fund.
The Defence Services Officers Provident Fund
The Armed Forces Personnel Provident Fund.

Recently, Government announced to keep interest rates for PPF and other Small Savings Schemes intact. Note that interest rates for 5 year Senior citizen Saving Scheme and Sukanya Samriddhi Account Scheme were increased from 9.2 to 9.3% and 9.1 to 9.2% for welfare of girl child and senior citizens.

Minister of Railways Suresh Prabhu launched 'E-Samiksha' for monitoring implementation of Railway budget 2015-16, announcements/commitments.
Eminent historian Christopher Alan Bayly (UK) died.
Number of seats in Legislative Assembly of Andhra Pradesh and Telangana are likely to be increased from 175 and 119 to 225 and 153, respectively subject to the provisions contained in Article 170 of Constitution.
Maharashtra government decided to use non-conventional resources to generate 14,400 MW electricity by 2019 and to cut down cost and reduce carbon footprint.
Cricket South Africa (CSA) announced to start Africa T20 Cup to promote the game and nurture young talent in the continent featuring Zimbabwe, Kenya, Namibia, hosts South Africa and 12 CSA affiliates.

The tournament will be a World Cup-style competition, consisting of four pools of four teams each with the winners of each pool advancing to the semi-finals and eventually to the final.

Neeraj Kumar appointed chief adviser of Anti-Corruption & Security Unit of Board of Control for Cricket in India.
Archana Girish Kamath and Anezka Ilcikova, the Indo-Czech Republic pair won cadet girls doubles table tennis title at the French junior and cadet open defeating French pair of Lucie Gauthier and Leili Mostafavi.
Apr 21 - Civil Services Day (Ninth).

On this occasion, Income Tax Department has been awarded the 'Prime Minister's Award for Excellence in Public Administration' for 'Easy Tax Compliance through Quality Service. 

Apr 20, 2015

Kerala government launched Subodham project to end liquor abuse as part of Punarjani 2030 Project to completely eradicate the menace of substance abuse in Kerala.
Chhurim Sherpa of Nepal became first woman to climb the Mount Everest summit twice in a week.
Three Indian race walkers Khushbir, Manish, Sandeep qualified for 2016 Rio Olympics after completing their race in stipulated time during IAAF Race Walking Challenge in Portugal.
Maharashtra Government constituted a taskforce on agriculture development and poverty alleviation to address the issues.
Finland's opposition Centre Party led by Juha Sipila won General Elections. Juha Sipila will be 44th Prime Minister of Finland.
13th UN Congress on Crime Prevention and Criminal Justice held in Doha(Qatar). Indian delegaation was led by Minister of Law and Justice D V Sadanad Gowda.
Communist Party of India (Marxist) CPI (M) elected Sitaram Yechury as fifth general secretary of the party.
United Nations (UN) released a report titled Global E-Waste Monitor 2014compiled by United Nations University - as insights into the location and composition of the world's fast-growing e-waste problem.

As per the report, in the year 2014 volume of e-waste is estimated around 41.8 million metric tonnes and expected to rise by 21 % to 50 million Mt in 2018.
US and China produced the most e-waste overall in 2014 at 32 %. India came in fifth, behind the US, China, Japan and Germany.

Bollywood actor Shah Rukh Khan honoured by Outstanding Contribution to Cinema award at 5th Asian Awards in London -  

Previous winners in this category included Irrfan Khan (2014), Anupam Kher (2013) and Yash Chopra (2011).
List of Awardees

| | |
| --- | --- |
| Category   | Winners |
| Founders Award | Dr. Amar Bose, Founder of Bose Corporation |
| Entrepreneur of the Year | Jack Ma, Founder & CEO of Alibaba |
| Outstanding Achievement in Cinema | Shah Rukh Khan, Bollywood actor |
| Outstanding Achievement in Sport | Kumar Sangakkara, Cricketer of Sri Lanka |
| Business Leader of the Year | The Hinduja Brothers  |
| Outstanding Achievement in Television | Sanjeev Bhaskar, Comedian, actor and broadcaster |
| Outstanding Achievement in Art & Design  | John Rocha, Designer |
| Outstanding Achievement in Science & Technology  | Sir Tejinder Singh Virdee, Experimental particle physicist |
| Outstanding Achievement in Music | Zayn Malik, English singer and songwriter |

Apr 19, 2015

President Pranab Mukherje released Commemorative Postage Stamp on bicentennial (200th) Anniversary of Old Seminary in Kottayam (Kerala).
Ministries of Railways, Coal & Odisha Government Signed agreement for Undertaking Rail Infrastructure for Evacuation of Coal.
Government will develop Buddhist circuit under its newly-launched Swadesh Darshan scheme covering Bodh Gaya, Rajgir and Vaishali in Bihar and Kapilavastu, Sarnath, Sravasti and Kushinagar in Uttar Pradesh.
Guided missile destroyer Visakhapatnam, the first ship of Project 15B launched at at Mazagon Dock Limited (MDL) 
PM Narendra Modi Laid foundation stone of Dr. Ambedkar International Centre in Delhi.

Apr 18, 2015

Supreme Court appointed Vivek Priyadarshi to lead the probe on IPL scandal.
Global Rating Agency Moody's forecasted Indian economy will grow at 7.5 percent in 2015. This growth rate is marginally higher compared with 7.2 percent in 2014.

The growth projections come after Moody's revised India's sovereign ratings outlook to positive (Baa3) from stable. Another ratings agency, Fitch, had reaffirmed its stable outlook on India.

18 April - World Heritage Day.
Maharashtra Government decided to discontinue colonial-era practice of police guard of honour given to ministers and top officials.
Andhra Pradesh government signed MoU with IISL Company for replacing streetlights in 13 municipalities with LED lights and maintain for seven years.
Government transferred training and apprentice divisions of Directorate General of Employment and Training (DGET) from Labour Ministry to Ministry of Skill Development and Entrepreneurship.

DGET comprises 12000 Industrial Training Institutes (ITIs) across the country.

TERI (The Energy and Resources Institute) signed agreement with two global research institutes, Fridtjof Nansen Institute (FNI) and INTASAVE-CARIBSAVE Group for cooperation on issues related to climate change. 

Apr 17, 2015

Ministry for Development of North East Region (DoNER) headed by its Minister Dr. Jitendra Singh, received Web Ratna Award 2014 by Ministry of Information Technology (IT) for exemplary efforts by DoNER Ministry for promoting e-governance initiatives.
Railways will Use Technology of CSIR-Indian Institute of Petroleum (CSIR-IIP) (Dehradun) to Set up Plants for Plastic to Diesel Conversion.
Pakistan and Russia agreed to hold first-ever joint military exercise.
Time's 100 Magazine Issued 100 Most Influential People List -

List Topped by American rapper and singer Kanye Omari West.
Youngest Person on the List is Pakistani education activist Malala Yousafzai.
Oldest person on the list is Tunisian President Beji Caid Essebsi (88 Years).
Indians In the List -

Prime Minister Narendra Modi.
CEO of ICICI Bank Chanda Kochchar.
Microsoft CEO Satya Nadella
Vikram Patel, Goa-based psychiatrist and professor of mental health at London School of Hygiene and Tropical Medicine and co-founder of a Goa-based mental health research NGO, Sangath.

Russia lifted ban on delivery of S-300 Missile System to Iran in the back drop of an agreement reached on 2 April 2015 between P5+1, the EU and Iran to prepare the final draft of Joint Comprehensive Plan of Action (JCPOA) by 30 June 2015.

Under the agreement, Iran agreed to stop developing nuclear weapons in return for lifting economic sanctions imposed on it by the international community.

Stanislav Gross, Former Czech Republic Prime Minister, died.
17 April - World Hemophilia day. Started in 1989 to honor Frank Schnabel the founder of WFH (World Federation of Hemophilia).
Pakistan Supreme Court suspended death sentences issued by the recently established Military Courts.

Apr 16, 2015

Surya Bahadur Thapa, former Prime Minister of Nepal Passed Away.
Vladimir V. Makei, Foreign Minister of Belarus visited India.
Defence Minister Manohar Parrikar Visited Korea.
Minister of State for Textiles (I/C), Santosh Kumar Gangwar, laid foundation stone for an Apparel & Garment Making Centre in Arunachal Pradesh.
Agni III Surface-to-Surface ballistic missile successfully test-fired from Wheelar Isalnd off the Odisha coast in the Bay of Bengal. It has range of 3,500 km- 5,000 km.
Susanta Lahiri (India) and Kattesh V. Katti (USA) received Hevesy Medal Award 2015 for their contributions in fields of radio and nuclear chemistry at the Tenth International Conference on Methods and Applications of Radio-analytical Chemistry held in USA.
Mohan Kumar appointed India's Ambassador to France.
India's Bharat Heavy Electricals Limited (BHEL) and Russian INTMA signed a memorandum of understanding (MoU) to set up a gas-based power project in Kazakhstan.
United Nations (UN) peace envoy to Yemen, Jamal Benomar resigned.
US President Barack Obama will honor Microsoft's Indian-origin CEO Satya Nadella with the 'Champions of Change' award for bringing about change within his company to support working families.
Indian PM Narendra Modi Visited France, Germany and Canada -

France

Nuclear Power Corporation of India (NPCIL) and AREVA of France signed an Agreement for proposed Jaitapur Nuclear Power Project for setting up two EPR (Evolutional Pressurised Reactor) rectors of 1650 MWe each.
PM Narendra Modi gifted painting Tree of Life to French President Francois Hollande during his visit to France. It has been made by Odisha artist Bhaskar Mahapatra.
India & France Signed an Mou (Memorandum of Understanding) to Establish a Marine Biology Institute during the visit of PM Narendra Modi to France.
India asked France to supply 36 Rafale fighter jets in 'fly-away' condition.
MoU between ISRO and French National Centre for Space Studies (CNES) on Indo-French Megha Tropiques satellite which was launched on board Indian launch vehicle PSLV on October 12, 2011. 

Germany

Prime Minister Narendra modi gifted reproductions of some manuscripts and papers by Sir V C Raman to the German Chancellor Angela Merkel during his visit to Germany. Sir C V Raman received Nobel Prize in physics in 1930 for his work on scattering of light.

Canada

Canadian Prime Minister Stephen Harper presented ancient Indian sculpture Parrot Lady to PM Narendra Modi.
India and Canada issued Joint Statement title New Vigour, New Steps (नया उत्साह, नए कदम) to elevate their bilateral relations to a strategic partnership.
Narendra Modi gifted Miniature Painting titled Guru Nanak Dev to Stephen Harper.
India and Canada signed a nuclear agreement on supply of uranium to India. As per the 350 million USD agreement, Canadian Cameco Corporation will supply 7.1 million pounds of uranium to India till 2020.
MOU between Grand Challenges Canada and Department of Biotechnology of Indian Government for investment of CAD $2.5 million in health innovations in India.

Bharat Heavy Electricals Limited (BHEL) commissioned fourth 600 MW thermal unit of OP Jindal Super Thermal Power Project (STPP) Extension in Raigarh district of Chhattisgarh.
Laureus World Sports Awards for 2015 (China) -

Indian Cricketer Sachin Tendulkar elected as member of Laureus Sports Academy.
Sportsman of the Year: Novak Djokovic, the Serbian tennis star
Sportswoman of the Year: Genzebe Dibaba, the Ethiopian sprinter
Team of the Year: Germany Men's Football Team
Comeback of the Year: Schalk Burger of South Africa, who fought through life-threatening meningitis to win back his place in the Springboks rugby team
Sportsperson of the Year with a Disability: Tatyana McFadden, the wheelchair racer 
Action Sportsperson of the Year: Alan Eustace, he holds the world record for the highest-altitude free fall jump

Apr 15, 2015

Allan Donald resigned as bowling coach of South Africa Cricket team.
45-day long annual fishing ban in territorial waters of Eastern Coastal Zone of India (including Andaman & Nicobar Islands) started to safeguard fish in their breeding season.
Researchers at Stanford University (USA) created aan aluminium smartphone battery that charges in only one minute.
Meenakshi Madan Rai sworn in as first lady judge of Sikkim High Court.
Fourth Lighthouse Museum of India to be opened at Kannur (Kerala).

Other three lighthouses museums - Alappuzha (Kerala), Chennai and Mahabalipuram (TamilNadu).

International Monetary Fund (IMF) released World Economic Outlook (WEO) April 2015 Report Update titled Uneven Growth: Short-term and Long-term Factors.

Global growth is forecasted at 3.5 % in 2015 and 3.8 % in 2016.
Growth in advance economies will rebound supported by the decline in oil prices.
Growth in USA is projected to exceed 3 % in 2015–16.
Growth for emerging and developing economies (except India) will get slightly slow from 4.6 % in 2014 to 4.3 % in 2015 .
India's growth is projected to strengthen from 7.2% in 2014 to 7.5 % in 2015 and 2016.
For the first time since 1999, India's growth rate may eclipse China's and there is increasing divergence in the growth paths of the two countries. India is trying to shift from consumption to investment led growth at a time when China is going opposite way.

World Bank released Migration and Development Report 2015 -

Top five remittance recipient countries are - India (70 Billion USD), China, Philippines, Mexico and Nigeria.
The top five migrant destination countries - United States, Saudi Arabia, Germany, Russia and the United Arab Emirates (UAE).
Global remittances, including high income countries to grow by 0.4 %to 586 billion USD.

World Bank released South Asia Economic Focus report -

Economic growth of South Asia region will increase from 7 % in 2015 to 7.6 % by 2017 primarily due to decline in oil prices and increasing investment.

India's GDP growth rate will reach 7.5 % in 2015-16 and 8 % by 2017.
India has taken encouraging steps to decouple international oil prices from fiscal deficits and to introduce carbon taxation to address the negative externalities from the use of fossil fuels.

Ernst & Young (EY) released report Global IPO Trends 2015 with focus on global trends in Initial Public Offerings (IPO) in the Quarter 1 Q1 of 2015

Shanghai Stock Exchange (SSE) reached top in Initial Public Offerings (IPO) by raising 5.4 billion USD. Followed by Madrid SE (5.3 billion USD), New York SE (3.5 billion USD), London SE (3.4 billion USD), Bursa Malaysia SE (3 billion USD) and Swiss SE (2.5 billion USD).

World Economic Forum (WEF) released report titled Urban Development Recommendations for India under the Future of Urban Development and Services (FUDS) Initiative in collaboration with Accenture -

Report highlights importance of more private-sector participation to bridge the urban infrastructure and services funding gap of 110 billion USD dollars widening due to India's rapid urban population growth.
WEF made three recommendations on urban development -

Integrate spatial planning at all governmental levels - to integrate housing, strategic and urban infrastructure.
Create a stable policy framework for private investment in urban infrastructure.
Create institutions to stimulate capacity building and attract talent to grow businesses.

About FUDS Initiative

WEF Future of Urban Development and Services (FUDS) Initiative is a partner in transformation to cities around the world as they seek to address major urban challenges and transition towards being smarter, more sustainable. The report on India is the third in the FUDS Initiative. The first two presented the results of the initiative's engagement with three Chinese cities: Tianjin, Dalian and Zhangjiakou.

Government plans to push for Green Bonds to meet its target to install 100 gigawatts (GW) of solar power and 60000MW of wind power by 2022 for which it needs 200 billion USD.

Green Bonds (Climate Bonds) are fixed-income financial instruments linked to climate change solutions. These bonds are dollar / rupee denominated and are a new asset class. Like normal bonds, these can be issued by governments, multi-national banks or corporations.

Apr 14, 2015

Apr 14, 2015 - 124th Birth Anniversary of Dr. Bhimrao Ambedkar.
Information and Broadcasting Minister Arun Jaitley inaugurated Vividh Bharati Service of Delhi on FM Mode on 100.1 Megahertz frequency. 
Ministry of Home Affairs changed name of the scheme 'Tourist Visa on Arrival-Electronic Travel Authorization' to 'e-Tourist Visa' (eTV).
Ministry of Water Resources, River Development & Ganga Rejuvenation constituted a 'Task Force' chaired by BN Navalawala on Interlinking of Rivers to look into the issues relating to Interlinking of Rivers ( ILR) in the country.
Ri Su Yong, the Foreign Minister of North Korea, visited India.
Normandy Four (group comprising of foreign ministers of four nations - Russia, Ukraine, Germany and France) formed four working groups for ceasefire on Ukraine conflict.
China quashed bid of Taiwan to become a full member of the Asian Infrastructure Investment Bank (AIIB) for lack of appropriate name.
Ukraine Government passed a legislation to equate Communism with Nazism (nationalist-socialist) and banned both the regimes.
Prime Minister Narendra modi gifted reproductions of some manuscripts and papers by Sir V C Raman to the German Chancellor Angela Merkel during his visit to Germany.

Sir C V Raman received Nobel Prize in physics in 1930 for his work on scattering of light.

Apr 13, 2015

Brijbhushan Sharan Singh re-elected as president of Wrestling Federation of India (WFI) for four years.
New Zealand won 2015 Sultan Azlan Shah Cup men's hockey tournament defeating Australia in Malaysia.
Sania Mirza (India) and Martina Hingis (Swiss) won WTA Family Circle Cup doubles title beating Australian-Croatian pair of Casey Dellacqua and Darija Jurak.

Sania Mirza became first female tennis player from India to achieve the world number one rank in doubles.

Indian shooter Jitu Rai won Bronze at 10-meter Air Pistol Men in International Shooting Sport Federation (ISSF) Rifle/Pistol World Cup held in Changwon (South Korea).
Indian Tennis Player Yuki Bhambri won TF Uzbekistan F1 Futures Singles defeating Dzmitry Zyrmont of Serbia.
Indian shooter Apurvi Chandela won Bronze at 10-meter Air rifle (women) in International Shooting Sport Federation (ISSF) Rifle/Pistol World Cup held in Changwon (South Korea).
Lewis Hamilton (UK) of Mercedes team won Chinese Formula One (F1) Grand Prix.
Nobel-winning German writer Gunter Grass passed away.
Haryana government gave status of Cabinet Minister to yoga guru Ramdev, who has been appointed as the state's brand ambassador to promote yoga and ayurveda.
India's first International Financial Services Centre (IFSC) became operational at GIFT City in Gujarat.
Bharat Heavy Electricals Limited (BHEL) commissioned a 600 MW thermal unit at Dhabra in Janjgir Champa District of Chhattisgarh. 
National Aeronautics and Space Administration (NASA) of USA named Asteroid 316201 after Malala Yousafzai, the winner of 2014 Nobel Peace Prize. The asteroid is situated in the main asteroid belt between Mars and Jupiter.
Royal Dutch Shell Limited (Netherlands) acquired BG Group (Britain) for about 70 billion USD to gain edge in the race to build market share for Liquefied Natural Gas (LNG).
PM Narendra Modi gifted painting Tree of Life to French President Francois Hollande during his visit to France.

It has been made by Odisha artist Bhaskar Mahapatra.

Apr 12, 2015

Nuclear Power Corporation of India (NPCIL) and AREVA of France signed an Agreement for proposed Jaitapur Nuclear Power Project for setting up two EPR (Evolutional Pressurised Reactor) rectors of 1650 MWe each. 
India & France Signed an Mou (Memorandum of Understanding) to Establish a Marine Biology Institute during the visit of PM Narendra Modi to France.
Australian Foreign Minister Julie Bishop Visited India.
Book My Little Epiphanies has been written by Ms. Aisha Chaudhary and released by Vice president Hamid Ansari.

Apr 11, 2015

Sumit Mazumder elected as President of Confederation of Indian Industry (CII) for the year 2015-16 replacing Ajay Shriram.
Union Minister of State for Tourism (IC) Mahesh Sharma launched Visit Kerala 2015 campaign to promoting Kerala tourism.
Uttar Pradesh Government conferred Sahitya Shiromani Samman and Rashtra Ratn-Sitara-e Hind award on Hindi poet Gopaldas Neeraj and Hindi litterateur Uday Pratap Singh. CM Akhilesh Yadav also unveiled the poetry book of Gopal Das Neeraj named Geetsri.
RBI (Reserve Bank of India) notified hike in FDI (Foreign Direct Investment) limit in Insurance Sector to 49 % from the present 26 %.
USA Secretary of Transportation Anthony Foxx vivited India and signed Memorandum of Cooperation (MoC) on transportation.
Securities and Exchange Board of India (SEBI) raised transaction limit in exchange traded currency derivatives to 15 million USD for both foreign and domestic investors from Earlier limit of 10 million USD.
Union Home Affairs Ministry suspended registration of Greenpeace India Society (GIS) for 180 days for acting against public and economic interests of the country.

Greenpeace India Society is an Indian chapter of Greenpeace International, a non-profit environmental organization working on various issues related to the environment in India since 2001. 

Rajasthan Government signed a MoU with Vedanta Group to improve 3056 Anganwadi Centres in five districts
Seoul (capital of South Korea) awarded the title of Global Earth hour Capital 2015 on winning Earth Hour City Challenge (EHCC) of World Wildlife Fund (WWF).
Social Progress Index (SPI) 2015 by USA's non-profit organisation Social Progress Imperative -

SPI 2015 ranks 133 countries in terms of social progress from highest to lowest and classified into six tiers from Very High Social Progress to Very Low Social Progress.
India with score of 53.06 is ranked 101st. In 2014, India had score of 50.24 and was ranked 102 out of 132 countries.
Top three countries on Social Progress are Norway, Sweden, and Switzerland with scores between 88.36 - 87.97
SPI 2015 and BRICS countries -

Among the BRICS countries, Brazil at 42nd rank leads the pack with a score of 70.89 and India with a score of 53.06 is placed at 101 position and is the worst country in terms of social progress. Other BRICS countries and their ranks are: South Africa (63rd), Russia (71st) and China (92nd).

SPI 2015 and SAARC countries -

Among the SAARC countries, Sri Lanka at 88th rank leads with a score of 60.10 and Afghanistan with a score of 35.40 is placed at 131 and is the worst country in terms of social progress. Other SAARC countries are: Nepal (98) Bangladesh (100), India (101) and Pakistan (122).

Thane (Mumbai) named as National Earth Hour Capital 2015 as it emerged as winner in the Earth Hour City Challenge (EHCC) 2015 conducted by World Wildlife Fund (WWF).
India successfully test-fired Dhanush Surface-to-Surface nuclear-capable ballistic missile with range 350 KM.
Government rejected Odisha Government's proposal to grant mining license to South Korean steel major Posco for its proposed 12 billion USD mega steel plant at Paradip in Odisha.
Employees' Provident Fund Organisation (EPFO) suspended the 1000 rupees minimum monthly pension scheme (EPS)-95 ) from April 2015 and will hit about 32 lakh pensioners.
USA's Oklahoma state Government passed a bill that allows use of nitrogen gas (nitrogen-induced hypoxia) as a method of execution. Oklahoma will become the first state in the United States that will allow use of nitrogen for execution.
India elected to four United Nations (UN) agencies - United Nations Children's Fund (UNICEF), World Food Program (WFP), Commission on Crime Prevention and Criminal Justice (CCPCJ) and the Governing Council of UN-Habitat.

India was elected to these bodies at the Coordination and Management Meeting (CMM) of UNECOSOC (the United Nations Economic and Social Council) at UN headquarters in New York (USA).

Apr 10, 2015

Noted Tamil Writer D. Jayakanthan (Jnanpith Awardee) Passed Away.
President Pranab Mukherjee inaugurated a cultural festival of the North East organized by Government of Meghalaya in New Delhi with theme "Songs and dances of North East".
PM Narendra Modi Left for his tri nation Visit to France, Germany and Canada.
Government extended controversial Armed Forces Special Powers Act (AFSPA) to almost entire state of Arunachal Pradesh due to serious law and order situation in the state.
India is designated as Chair to Ninth Meeting of International Renewable Energy Agency (IRENA) Council to be held on 10th & 11th June, 2015 in Abu Dhabi (United Arab Emirates).
Nepalese Minister of Youth and Sports, Shri Purushottam visited India To seek support from India for development of Cricket.

Apr 09, 2015

Colin Barnett, Premier of Western Australia Visited India.
20th National Oil Spill Disaster Contingency Plan (NOSDCP) and Preparedness meeting held in Goa.
Book Suleiman Charitra written by Kalyana Malla launched.
Nasim Zaidi is appointed as new (20th) chief election commissioner of India replacing Hari Shankar Brahma.
2015 Education for All (EFA) Global Monitoring Report (GMR) released with theme 'Education for All 2000-2015 Achievements and Challenges. 

Report highlighted achievements made by India in reducing the Out of School Children and achieving the gender parity at the elementary level thereby contributing to the global progress in the EFA goals.

Apr 08, 2015

Prime Minister launched Pradhan Mantri MUDRA (Micro Units Development and Refinance Agency) Yojana in New Delhi for helping small entrepreneurs in the country with theme पूंजी सफलता की कुंजी.  
Minister of State (Independent Charge) for Petroleum and Natural Gas, Dharmendra Pradhan visited Eastern African Country Mozambique.
Mayilsamy Annadurai appointed as Director of ISRO Satellite Centre (ISAC), Bengaluru.
Piplantri Village of southern Rajasthan's Rajsamand district is in news for honouring the birth of a girl child by planting 111 trees.
Indian Railways reported 12.16 % Increase in earnings in FY 2014-15 with Rs. 157880.50 crores as compared to Rs. 140761.27 crore in 2013-14. 
5th meeting of the SAARC (South Asian Association of Regional Cooperation) Health Ministers held in New Delhi.

Apr 07, 2015

Government has set up committee headed by Ajay Shankar to examine the possibility of replacing multiple prior permissions with pre-existing regulatory mechanism.
Confederation of Indian Industry (CII) signed a Memorandum of Understanding (MoU) with the European Bank for Reconstruction and Development (EBRD) to deepen partnership between Indian companies and the bank in those countries where the bank has operations.
Pratap Singh, a 15-year-old Indian-origin schoolboy in the United Kingdom awarded with Institute of Physics (IOP) Prize for conducting an experiment that verified an effect of Albert Einsteins theory of special relativity.
S.K. Bhagat is appointed as Additional Director General in Central Reserve Police Force (CRPF) and Rajiv Rai Bhatnagar appointed as Additional Director General in Central Industrial Security Force (CISF).
07 Apr - World Health Day Celebrated with Theme - "From farm to plate, make food safe."
Gujarat cricket team won 2014-15 Syed Mushtaq Ali T20 Trophy defeating Punjab.
National Green Tribunal ruled 10-year old diesel vehicles cannot run on Delhi - NCR roads.
Directorate General of Central Excise Intelligence (DGCEI) fined Cadbury India Limited with 570 crore rupees for excise duty.

Apr 06, 2015

Ministry of Culture Took over Lalit Kala Akademi after complaints regarding alleged administrative and financial irregularities in Lalit Kala Akademi.
Indian Navy's First Scorpene class stealth submarine Kalvari undocked at Mazagon Dock Limited (MDL) by Defence Minister Manohar Parrikar.
Dena Bank signed a Memorandum of Understanding (MoU) with Life Insurance Corporation (LIC) of India to provide insurance cover to all Aadhaar-linked savings account holders of the bank.
Delhi International Airport Limited (DIAL) won prestigious Golden Peacock National Quality Award for the year 2015.
Search Engine Google signed a strategic partnership with consulting firm PricewaterhouseCoopers to target Digital India Projects and large enterprise deals to push itself into large e-governance projects and improve the sales for its cloud services in India.
Supreme Court (SC) asked Union Government to re-examine the Juvenile Justice (Care and Protection of Children) Act, 2000 and make it more stringent at least in cases pertaining to heinous crimes like rape and murder.
Conference of State Environment and Forest Ministers held in New Delhi.
President Pranab Mukherjee conferred National Geoscience Awards for 2013 upon twenty three geoscientists.
Major Indian Steel Companies, signed a Memorandum of Agreement with Ministry of Steel for setting up of Steel Research & Technology Mission of India (SRTMI) to promote new beginning in the R&D in steel sector.   

Apr 05, 2015

05 Apr - Easter Day. (Marks the resurrection of Jesus Christ from the dead, First Sunday after the full moon that occurs on or after 21 March).
Rajeev Shukla appointed as chairman of the Indian Premier League's (IPL) Governing Council by the Board of Control for Cricket in India (BCCI).
Paris- based Syrian-Lebanese Arab poet Adonis has been chosen for 2015 Kumaran Asan World Prize for poetry, instituted by the Kumaran Asan Memorial Association.
Prime Minister Narendra Modi released a book Pre-Modern Kutchi Navigation Techniques and Voyages transcribed and edited by Ashok B. Rajeshirke.

Apr 04, 2015

Miami Open Tennis 2015 -

Women's doubles - Sania Mirza (India) and Martina Hingis (Switzerland) Won.
Men's Singles - Novak Djokovic (Serbia) won by beating Andy Murray of Britain.
Women's Singles - Serena Williams (USA) won by beating Suarez Navarro of Spain.

Malaysia Open Badminton 2015 -

Male - Chinas Chen Long won be beating China's Lin Dan.
Female - Spains Carolina Marin won by beating China's Li Xuerui.

Indias ace mountaineer Malli Mastan Babu died.
Iran, P5+1 and the European Union (EU) conceded on a framework agreement in Switzerland called as Joint Comprehensive Plan of Action (JCPOA) intended to stop Iran from developing nuclear weapons.
FM Global Resilience Index 2015 -

Out of the 130 countries and regions assessed Norway topped the list in terms of business resilience with Switzerland and Netherland Following.
Venezuela is at 130th (Last Place).
India is at 119th position in the 2015 Index compared to 112th rank in 2014 Index.

Apr 03, 2015

Union Cabinet approved signing and ratifying Inter-Governmental Agreement on Dry Ports of International Importance as a follow up of Resolution of the United Nations Economic and Social Commission for Asia and the Pacific (UNESCAP) about development of dry ports within member countries of UNESCAP including India.
Online marketplace Snapdeal acquired RupeePower, a digital financial products distribution platform.
Arachnologists found rare spiders belonging to Sparassidae and Salticidae families in Kerala.
Mariyam Asif Siddiqui, a 12-year-old Muslim girl won the first place in a Bhagwad Gita competition organised by the International Society for Krishna Consciousness (ISKCON).
Government extended deadline for rolling out National Food Security Act (NFSA), 2013 by six months to help remaining states adopt and implement the law as soon as possible.
Gujarat has led in implementation of Swachh Bharat Mission during 2014-15.

Out of 2,70,069 household toilets constructed during the last financial year, Gujarat alone accounted for 60% of them having built 1,65,376 household toilets. Madhya Pradesh second and Karnataka third. 

Apr 02, 2015

02 Apr - Mahavir Jayanti.
Subadhra Devi Rai, Indian-origin Singaporean nurse named for International Achievement Award 2015 by the Florence Nightingale International Foundation (FNIF) of the International Council of Nurses for her work in healthcare sector of women and refugees.
Government launched Faster Adoption and Manufacturing of Hybrid and Electric vehicles (FAME) India Scheme to boost sales of eco-friendly vehicles in the country as part of the National Mission for Electric Mobility.
Haryana Department of School Education (DPSE) approved 10% reservation for Economically Weaker Sections (EWS) and Below Poverty Line (BPL) category students from Classes I to XII in private unaided schools.
Sunita Tomar, known as face of India's anti-tobacco campaign Passed away.
Andhra Pradesh Cabinet approved Amaravathi as new capital city of the state.

Andhra pradesh was Bifurcated in Telangana and Andhra Pradesh and Erstwhile Capital Hyderabad went with Telengana.

New Zealand cricket team captain Brendon McCullum conferred with Sir Richard Hadlee Medal for 2014-15 as highest cricketing honour of New Zealand.
Odisha Government launched a cheap meal scheme Aahar for providing subsidised food to urban poor.
Renowned Hindi poet Kailash Vajpeyi Passed Away.
Indirect Taxes collections for Financial Year (FY) 2014-15 has exceeded Revised Estimates target of FY 2014-15 by Rs. 4,000 crore. The total collections as on 31-03-2015 is Rs.5,46,479 crore based on the provisional report as against the Revised Estimates target of Rs. 5,42,325 crore for the FY 2014-15. 
Tata Steel conferred with Prime Ministers Trophy for 8th Time at Rourkela for being the 'Best Performing Integrated Steel Plant in the country during the performance year 2010 – 2011.

Apr 01, 2015

01 Apr - Odisha Day, also known as Utkala Dibasa in memory of formation of state on 1 April 1936.
China's Minister of Religious Affairs Mr. Wang Zuoan Visited India.
Sunil Kumar Sinha Appointed as Chief Justice Of Sikkim High Court.
Sports Ministry Signed MoU with IIFCL (India Infrastructure Finance Company Limited) for supporting Badminton sport.
Global community pledged financial support of 3.8 billion USD for crisis hit Syria at the third International Humanitarian Pledging Conference for Syria held in Kuwait city (Kuwait).
IBM announced investing 3 billion USD to build an Internet of Things (IoT) unit over the next four years.
Mustafa Kamal (Bangladesh) resigned from the post of President of International Cricket Council
Rajasthan Government opened women milk bank Jeevan Dhara in Jaipur to curb high infant mortality rate of Rajasthan.
General Muhammadu Buhari of All Progressives Congress (APC) party won Presidential Elections.
Indian Air Force launched Operation Raahat to evacuate 4000 Indian nationals from Yemen.
Reserve Bank of India approved amalgamation of ING Vysya Bank with Kotak Mahindra Bank with effect from 1 April 2015.
Misao Okawa, a Japanese woman who was recognized by Guinness World Records as the worlds oldest person, died on 1 April.
Gulshan Rai, Director General of Indian Computer Emergency Response Team (Cert-In) appointed as Indias first cyber security chief as Special Secretary for cyber security for Prime Ministers Office (PMO).
Committee headed by Dr. Hari Gautam for recommending restructuring and strengthening of UGC (University Grants Commission) submitted report to Ministry of Human Resource Development. 
Foreign Trade Policy 2015-20 announced by Minister of Commerce & Industry Mrs. Nirmala Sitharaman -

The new five year Foreign Trade Policy, 2015-20 provides a framework for increasing exports of goods and services as well as generation of employment and increasing value addition in the country, in keeping with the "Make in India".
Introduces two new schemes, namely "Merchandise Exports from India Scheme (MEIS)" for export of specified goods to specified markets and "Services Exports from India Scheme (SEIS)" for increasing exports of notified services.
For grant of rewards under MEIS, the countries have been categorized into 3 Groups, whereas the rates of rewards under MEIS range from 2% to 5%. Under SEIS the selected Services would be rewarded at the rates of 3% and 5%.
Advertisement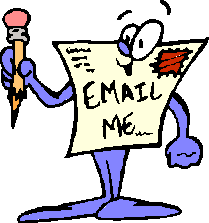 Enter your E-mail Address below for Free Government Jobs E-mail Alerts right Into your Inbox: