home >> MBA Education >> MBA Entrance Exams
CAT Exam-Common Admission Test....
The Common Admission Test(CAT) is one of the most prestigious and toughest entrance exams India. CAT is jointly structured by IIMs situated at Ahmedabad, Bangalore, Kolkata, Kozhikode, Lucknow and Indore. The exam is a gateway for numerous aspirants wanting to enter the golden gates of IIMs.
Courses Offered By IIMs
Post Graduate Programs in Management (PGP)
IIM Ahmedabad : PGP, PGP-ABM
IIM Bangalore : PGP and PGSEM and PGPPM
IIM Calcutta : PGP-PGDM and PGP-PGDCM
IIM Indore : PGP and Ex-PGP
IIM Kozhikode : PGP
IIM Lucknow : PGP and PGP-ABM
RGIIM Shillong : PGP
Fellow Program in Management (FPM) [equivalent to Ph.D.]
IIM Ahmedabad, IIM Bangalore, IIM Calcutta, IIM Indore, IIM Kozhikode, IIM Lucknow.
CAT Exam Eligibility
The candidate must hold a Bachelor's Degree, with at least 50% marks or equivalent CGPA [45% in case of the candidates belonging to SC/ST/DA], awarded by any of the Recognized Universities.
Note for SC/ST, NC-OBC, and DA Candidates
If you belong to SC or ST categories, your caste/tribe must be listed in the Government of India schedule. The caste certificate that you send to IIM should be in the Government approved format and should clearly state:
(a) Name of your caste/tribe;
(b) Whether you belong to Scheduled Caste or Scheduled Tribe;
(c) District and the State or Union Territory of your ordinary residence; and (d) the appropriate Government of India schedule under which your caste/tribe is approved by it as Scheduled Caste or Scheduled Tribe.
A copy of the certificate must be sent to CAT Centre, C/O PGP Admissions Office, Indian Institute of Management, Vastrapur, Ahmadabad, 380 015. Mention the Voucher Serial Number on the certificate. Failure to produce a copy of the caste certificate will result in the rejection of your CAT registration.
The caste certificate must be shown and a photocopy enclosed at the time of interviews. Moreover, the caste certificate must be submitted at the time of joining programmes of any of the IIMs.
-->FOR MORE INFORMATION LOG ON TO www.catiim.in
CAT Exam Test pattern | CAT Prticipating Institutes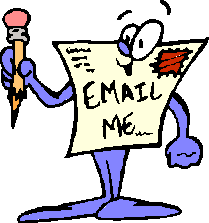 Enter your E-mail Address below for Free Latest MBA exams E-mail Alerts right Into your Inbox: