Home >> MBA Education >>MBA Courses
Executive MBA In India..
Executive MBA in INDIA (EMBA) programs are for professionals that are already specialists in their field or industry and need to Get better at management skills to continue rising up the corporate ladder.
Many of the Working Executives Pursue Top Executive MBA Course are are company sponsored as Global companies see a low-risk, high-return investment in sending their managers to executive MBA programs.
Business schools offer these unique Top Executive MBA in India training programs for working executives who are looking to advance to the highest levels of the corporate ladder, especially managers who are seeking to get in C-suite (CEO, CFO, COO etc.) or entrepreneurial roles. EMBA Programs are available in full-time, part-time, campus-based, or online formats.
Risks and Rewards Of Executive MBA:-
The Program has lots of merits specially for working professionals who wish to enhance and get into a higher managerial role in their Field. Some of them are as summarized Below:

The major Advantage is that the curriculum is role-specific and focuses on developing a selected range of management skills resulting in immediate reward with an upgrade in title and salary.
These programs are for those who lack considerable workplace experience and not for emerging business managers who want a well-rounded and comprehensive managerial Degree.
One more challenge is a need to balance due to Heavy Stress of Corporate Wokload anmd mandatory Attendence at the weekends at executive MBA classes. This may restrict their family lives and add more stress to their ongoing career responsibilities.
Some of the B schools Offering Best Executive MBA in India (Some also offer one year executive MBA and part time executive MBA in India as well ) are: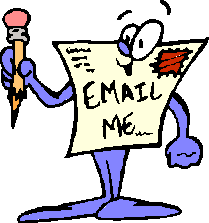 Enter your E-mail Address below for Free Latest MBA exams E-mail Alerts right Into your Inbox: