Home >> MBA Education >>MBA Courses
Distance Learning MBA..
Distance learning is the delivery of instruction and the fulfillment of course work from remote locations, allowing instructors and students to interact without being in the same place.
New Technologies have made distance learning an increasingly popular option for institutions and students. The Internet, e-mail, video conferencing, and other interactive systems allow schools to experiment with unique modes of teaching and learning.
Distance learning MBA is a great option as now a days people do not have enough time to go for Regular MBA courses and have a boost in their professional, personal and familiar life.Thus Distance learning MBA is designed for these people that want to get good in there lives and become managers in all aspects related to themselves but do not have time to go for regular MBA courses.
Advantages Of Distance Learning MBA Programs:-
These programs are for disciplined and commited people and meet the requirements of busy students who attend courses in their off hours. They are not for people who lack motivation or time management skills. Thus they are streamlined, self-paced programs.
Some of the merits are as summarized Below:

Distance-learning programs cause little disruption to Person's professional life due to no need for Going and attending classes as all the study and help Material available Online.
They offer more geographic flexibility and exposure to a diverse population of students with Providing Access to Faculty in Different Locations.
Class work can be scheduled around personal and professional commitments.
Limitations:-
Distance learning is not for everyone as it offers limited contact with fellow classmates and faculty and Specially not Suitable for those that Require an interactive Envirnoment. Unlike On-site Learning, Distance learning does not offer the networking opportunities that makes it a poor choice for career switchers. Also, Conventional Student services such as career placement, may be limited or nonexistent in a distance-learning program.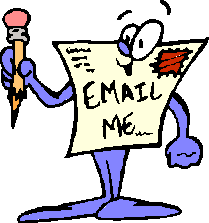 Enter your E-mail Address below for Free Latest MBA exams E-mail Alerts right Into your Inbox: