Waiting List - Bank of India 3149 Clerks Waiting List Issued
Home > Sarkari Naukri > Bank Jobs > Bank of India Recruitment 2014
Bank of India has released a list of total 691 selected candidates from waiting list for its 3149 Clerks recruitment for IBPS Clerical CWE Quaifiers issued in Apr 2012. Later, BOI Interviewed a total of 12199 Candidates for these 3149 posts. Accordinlgy first list of selected candidates was issued in July 2012.
The bank has now issued a list of 691 selected candidates from waiting list as due to scenario of multiple selectetions of a single candidate, banks are being are being forced to issue Multiple lists and even conduct multiple rounds of interviews to fill all their seats.
The Results - Waiting List :-
In the second List - There are a total of 691 selected candidates in Bank of India as clerks. See the list here.
Joining dates for these clerks is not mentioned as of now and it is said that the successful Candidates will soon receive offer letters that will have more info about further proceedings.
The issue of multiple selections is expected to be resolved from next year as common Interviews are finalized by the government that will ensure a candidate's eligibility to participate will be taken-off as he gets selected by any bank.
This will ensure fair enough chances to be given to all qualifiers. However, this is an expectation and the actual impacts of the same will only be visble after it is implemented.
We at Linkingsky.com congratulate the newly Selected Clerks in Bank of India.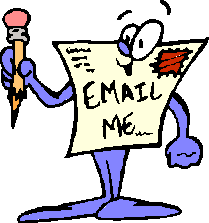 Enter your E-mail Address below for Free Government Jobs E-mail Alerts right Into your Inbox: