HDFC Bank Jobs Current Openings 2012, HDFC Bank recruitment
Home > Sarkari Naukri > Bank Jobs > HDFC Bank Recruitment 2014
HDFC Bank ( Housing Development Finance Corporation Limited Bank ) is among the largest private sector banks in India with vast network of 2150 Branches across India. HDFC Bank was formed in August 1994.
HDFC Bank is currently inviting applications for severe posts. A few of the available job profiles include Managers, Executives, Branch managers and customer service representatives, Relationship managers.
The listing of jobs can be found on the below given link. There are a few things to keep in mind before applying for any job. These are as illustrated below:-
Job Profile :- Do not rush to apply for any job before analyzing its work profile. There are jobs ranging from Marketing to business management and Sales Manager. Choose the one suiting your qualification and interest.
Enquire about requirement such as experience, bond, salary etc. before applying.
How to find Relevant Jobs?
Note that job search in this case is dynamic like Axis Bank Jobs and you have to set your choices of Function and Sub-Function and Location. So we'd advice you to search jobs in your region by selecting "ALL" in the Function and Sub-Function and the select your region in the Location field to find jobs in your region. However this is only an advice and you may filter the search results according to your preferences also by selecting your preferred Function/Sub-Function and your region.
To apply for your desired Job, you should register and upload your resume (If not registered yet). After uploading your updated resume, you'll be able to apply for the job and the Bank staff should get back to you shortly regarding the application status.
Click here for notification on HDFC Bank website and submit Resume.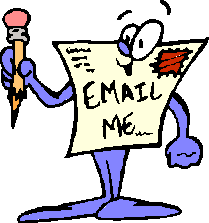 Enter your E-mail Address below for Free Government Jobs E-mail Alerts right Into your Inbox: