Home
Recruitment 2014
Bank Jobs >> Bank Exams Results
IBPS PO Banks Preference Registration...
| | |
| --- | --- |
| Post Date::Feb 20 | Subject::IBPS PO 2012 Banks Preference Registration |
IBPS has enabled a Link for Online registration of preferences among banks by candidates successful in CWE Test and Common Interviews. The candidates will be registering their preferences among participating banks from Feb 20 -28.
Process
Afterwards, by Mar 10th, Candidates will be allotted to different banks on the basis of Candidate's preferences, Satisfaction of Eligibility criteria and candidate's position in Merit.
For example, if the candidate has opted for Allahabad Bank as the first choice, then firstly system will check if any seat is available in that bank in candidate's category. Afterwards, it will check if candidate meets the eligibility criteria of Allahabad Bank such as Age, Qualification etc. If yes, then the candidate will be allotted to the bank.
Candidate will receive a Mail stating the offer of appointment and will have to report on mentioned date and venue with all original documents for verification purpose.
After verification of identity and documents, candidate will be finally appointed in the bank as a probationary Officer (PO).
Preference Registration
Candidates may register their preferences among banks from Here. The registration of preferences will be active by Feb 28. Note that all the banks are nationalized and IBPS is not asking preferences for Posting locations. So a candidate may be posted anywhere in the country.
If you want home posting or not much far from your place, go for banks having more branches in your state/Town, then there will be chances of you getting posted near by your place.
However, posting location totally depends on the bank. So, candidate must be willing to serve anywhere in India. We're presenting the results of a Poll we conducted on our site to help you identify the most preferred banks.
This is a sample showing general choices of candidates among various public sector banks and will help candidates in determining preferences. However, every candidate may opt for a different set of preferences depending upon requirements.
The Common Interview have really revolutionized the banking Recruitment process and next to follow will be common interviews for Clerical Phase - 2 for which online test was held in Dec.
Now the recruitment process is taking very less time and accuracy is also very high. The process is fast and fair. In Previous year there were lot of issues of multiple selections of a single candidate as there was no coordination among banks and as a result, they had to issue multiple selection lists and sometimes even conduct special rounds of interviews.
The problem has been totally eliminated now and one candidate will only get one time allotment to any of banks. So, There will be 22415 New POs that banking Industry will get by the end of April 2013.
For those looking for next PO CWE in 2013, keep your preparations on a high note to get selected through the Fast and Fair selection process. The Notie for same is about to come in next 3 months or so.
All The Best!!
Timeline for - IBPS PO/MT Posts CWE Exam 2012
| | | | |
| --- | --- | --- | --- |
| Org. | Activity | Date | |
| IBPS - PO/MT CWE Exam 2012 | Application Dates | Mar 9 - 30, 2012 | Read More |
| IBPS - PO/MT CWE Exam 2012 | Common Written Exam | June 17, 2012 | Read More |
| IBPS - PO/MT CWE Exam 2012 | Common Written Exam Results | Oct 06, 2012 | |
| IBPS - PO/MT CWE Exam 2012 | Common Interview Notification | Dec 12, 2012 | Read More |
| IBPS - PO/MT CWE Exam 2012 | Common Interview Admit Card Download | Jan 01, 2013 | Get Admit Card |
| IBPS - PO/MT CWE Exam 2012 | Common Interview Dates | Jan 14 - 31, 2013 | Read More |
| IBPS - PO/MT CWE Exam 2012 | Vacancies Announced | Feb 05, 2013 | Read More |
| IBPS - PO/MT CWE Exam 2012 | Common Interview Results | Feb 09, 2013 | Get Results |
| IBPS - PO/MT CWE Exam 2012 | Banks Preference Registration | Feb 20 - 28, 2013 | Read More |
| IBPS - PO/MT CWE Exam 2012 | Final Allotments and Cut Off Announcement | Mar 24, 2013 | Read More |
| IBPS - PO/MT CWE Exam 2012 | Bank for Baorda Joining Dates Submission | Mar 30, 2013 | Read More |
| IBPS - PO/MT CWE Exam 2012 | Canara Bank - Selected Candidates | Mar 30, 2013 | Read More |
| IBPS - PO/MT CWE Exam 2012 | Oriental Bank of Commerce - Selected Candidates and Joining Date | Apr 2, 2013 | Read More |
| IBPS - PO/MT CWE Exam 2012 | Indian Overseas Bank - Selected Candidates | Apr 4, 2013 | Notice | Candidates |
| IBPS - PO/MT CWE Exam 2012 | United Bank of India - Selected Candidates and Joining Date | Apr 5, 2013 | Read More |
| IBPS - PO/MT CWE Exam 2012 | Andhra Bank - Selected Candidates and Joining Dates | Apr 9, 2013 | Read More |
| IBPS - PO/MT CWE Exam 2012 | IDBI Bank - Selected Candidates | Apr 10, 2013 | Get Status | Instructions |
| IBPS - PO/MT CWE Exam 2012 | Syndicate Bank - Selected Candidates | Apr 10, 2013 | Read More |
| IBPS - PO/MT CWE Exam 2012 | Bank of Maharashtra - Selected Candidates | Apr 15, 2013 | Read More |
| IBPS - PO/MT CWE Exam 2012 | Dena Bank - Selected Candidates | Apr 18, 2013 | Read More |
| IBPS - PO/MT CWE Exam 2012 | Punjab National Bank - Selected Candidates | Apr 18, 2013 | Read More |
| IBPS - PO/MT CWE Exam 2012 | Vijaya Bank - Selected Candidates | Apr 26, 2013 | Read More |
| IBPS - PO/MT CWE Exam 2012 | Central Bank of India - Selected Candidates and Joining Details | Apr 28, 2013 | Read More |
| IBPS - PO/MT CWE Exam 2012 | Indian Bank - Selected Candidates First Batch | Apr 28, 2013 | Read More |
| IBPS - PO/MT CWE Exam 2012 | UCO Bank - Selected Candidates | Apr 28, 2013 | Read More |
| IBPS - PO/MT CWE Exam 2012 | Second List Notification | June 28, 2013 | Read More |
| IBPS - PO/MT CWE Exam 2012 | Canara Bank Second List of withheld Candidates | July 01, 2013 | Read More |
| IBPS - PO/MT CWE Exam 2012 | Second Phase Allottment List | Aug 05, 2013 | Read More |
| IBPS - PO/MT CWE Exam 2012 | Oriental Bank of Commerce - Second Phase Allottment List | Aug 19, 2013 | Read More |
| IBPS - PO/MT CWE Exam 2012 | Indian Overseas Bank - Second Phase Allottment List | Aug 19, 2013 | Read More |
| IBPS - PO/MT CWE Exam 2012 | United Bank of India - Second Phase Allottment List | Aug 20, 2013 | Read More |
| IBPS - PO/MT CWE Exam 2012 | Punjab National Bank - Second Phase Allottment List | Aug 28, 2013 | Read More |
| IBPS - PO/MT CWE Exam 2012 | Indian Bank - Second Phase Allottment List | Aug 30, 2013 | Read More |
Status - Ongoing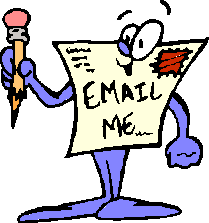 Enter your E-mail Address below for Free Government Jobs E-mail Alerts right Into your Inbox:
Latest Current Affairs
| | |
| --- | --- |
| Upcoming Bank Exams | Bank Recruitment Latest Info |