Home
Recruitment 2014
Bank Jobs >> Bank Exams Preparation >> GD Topics...
Group Discussions are Important part of many competitive exams these days. GDs are normally avoided by candidates as its a group testing technique that involves 5 - 10 people induliging in discussion over any current scenario that might range from any sportsperson or a Film to any current topic of national/international interest.
Avoidance of GDs is a natural phenomenon of human beings, That's why one has to prepare and practice as much as possible to get accustomed to it.
The Purpose-
The purpose of organisations behind conducting the Group Discussions is to test the Communication, Clarity of thoughts, Team-Work and pursuasive abilities of the candidate. Their is no standard method in GD as the examiner may itself divide the group in two - one to speak for Merits and Other in Demerits of the Topic, or it may leave it to the candidate itself what he/she wants to speak about (Merits/Demerits).
What they are judging more than anything else is your clarity of thoughts and ability to make every one hear and understand your point. Some times. we have heard of candidates being selected after speaking in Hindi, mainly due to they were able to make everyone believe in their point. So language and communication are overriden by abiities of good clarity of thoughts and making everyone understand you.
How to Tackle :-
Start the discussion only if you are sure of your point

to give a meaningful begining. Don't rush to start without much prior knowledge of the topic.
If you are not one of first five spearkers,

try to speak in against of what the first five people are saying

as it will give another fresh start to the dicussion, repeating the same thing won't make a difference and will not give you any points.
Have evidence for your point so as to persuade others.
Create your opportunities, remember you'll have to find a chance to speak as others are also trying the same. So keep your points ready and speak when the opportunity is there.
Stick to your point of view and provide good evidences.
Don't do this:--
Do not dominate, remember that they are looking for those that can work in a team and express themselves in the team and not for those that will rule it. So participate but do not try to dominate.
Do not take the appropch of

speak once and sleep,

you should participate in the discussion till the end to make it reach some meaningful conclusion. It should not look like that you were just trying to shed off a burden from your shoulders by speaking a few words at once.
Stick to your point but don 't be aggressive, keep your cool if anyone opposes your point.

Don't take it personally

!
Topics:--
We have arranged some topics that are currently being used in many recent Group Discussions. The info for these topics is widely available on net and you may easily find more info about these. Having some points ready always helps as you wil have advantage of practical evidences in favor of your point of view if you have read about it previously.
Some recent topics are mentioned however note that anything may be asked and staying updated is the key for getting ahead of others :-
The most common topics these day sae "FDI In Retail - Good or Bad?", "Impact of Social Media", "Lokpal Bill" and "Internet Censorship".
Besides these we are listing some other important topics that you may wany to prepare :-

Rating agencies lowering India's Credit rating - Is it Justified?
Impacts of Global slowdown on Indian Economy
Rising Oil Prices - Is it Justified ?
Public sector or Private Sector Jobs ?
Growth vs Inflation
Banks using force to recover loans
MNCs or Indian Companies
Consumer is God - is it true ?
Internet Advertising is worth it or Not ?
Topics can't be limited as any current scenario may be the topic given to you. If you do not know anything about it, then take some time and gather some info about it from others' views. After understanding you'll be to speak up and give some evidences strengthening your point of view. Be confident but not Dominant.
We wish you All The Best!!!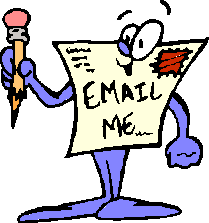 Enter your E-mail Address below for Free Government Jobs E-mail Alerts right Into your Inbox:
Latest Current Affairs
| | |
| --- | --- |
| Upcoming Bank Exams | Bank Recruitment Latest Info |