Home
Recruitment 2014
Bank Jobs
Common PO Interview 2012 Details..
| | |
| --- | --- |
| Post Date::Dec 17 | Subject:: Cancellation of Test held on Dec 15 (Evening Session) |
IBPS Has Cancelled the Evening Session Online Test Held on Dec 15.. Re-Exam for those candidates will be on Dec 29,30.
Today, IBPS Issued a notification about cancellation of evening session of online CWE held on 15.12.2012 for Clerical Cadre Vacancies in 20 Public Sector Banks. It is said that the decision is taken due to unforeseen circumstances. We expect it might be due to administrative reasons or same questions repeating in morning and evening session in test held on Dec 15.
What's Next ?
As per the notification issued by IBPS , Affected candidates will get separate notifications via E-Mail / SMS regarding the same and date of Re-exam of these candidates will also be mentioned there. Re-Exam will be on Dec 29 or 30.
See the Official Notification Issued by IBPS.
It might be a great Inconvenience for those that attempted sincerely and it may also be a good news for many that faced any problem due to first ever online CWE test.
Mixed reactions are expected, However as per IBPS, Inconvenience caused to the affected candidates due to conduct of re-examination is sincerely regretted.
All the Best!!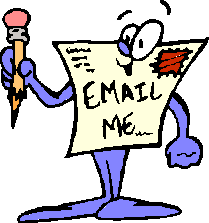 Enter your E-mail Address below for Free Government Jobs E-mail Alerts right Into your Inbox:
Latest Current Affairs
| | |
| --- | --- |
| Upcoming Bank Exams | Bank Recruitment Latest Info |