Prasar Bharati Recruitment 2013 - 1238 Programme and Transmission Executives Application Form
Home > SSC Recruitment > Prasar Bharati Recruitment 2013 - 1238 Programme and Transmission Executives Application Form
Prasar Bharati is India's largest public broadcaster set up in nov 1997 by a special act following a demand that government owned broadcasters in India should be given autonomy like those in many other countries.
Prasar Bharati comprises of Doordarshan television network and All India Radio which were earlier media units of the Ministry of Information and Broadcasting.
SSC (Staff selection Commission) will conduct open competitive examination for recruitment process of total 1238 Programme and Transmission Executives in Prasar Bharati.
Vacancies
Vacancies -


Programme Executive - 360 Posts
Transmission Executive (General  & Production) - 536 Posts
Transmission Executive (Family Welfare) - 36 Posts
Transmission Executive (Farm & Home/Farm Radio Reporter) - 98 Posts
Transmission Executive (Scripts) - 66 Posts
Transmission Executive (Educational Broadcast) - 22 Posts
Transmission Executive (Science Reporting/Field Reporter) - 16 Posts
Transmission Executive (Tribal Dialect/Translation) - 32 Posts
Transmission Executive (Production Assistant) - 72 Posts

Age Limit - Under 30 yrs for as on Jan 1, 2013.
Qualification - Bachelor's degree in related discipline.
Pay Scale - PB-2 Rs.9300- 34800+ GP 4200 (4600 for Programme Executives)
Experience Not Required, although relevant experience is desirable.

* Age measured as on JAN 1, 2013
Refer to official notice for more details on Eligibility, Pay and Zone-wise breakup of vacancies.
Important Dates
Part 1 Registration : Till Apr 17, 2013
Part 2 Registration : Till Apr 19, 2013
Written Test: June 2, 2013
Selection Procedure
SSC will held written exam on June 2 for both posts. There will be two papers for both posts (Each of 200 Marks), first will be objective type having common questions from Reasoning, GK and Technical Knowledge.
Paper - 2 will be subject specific descriptive paper of 200 marks.
Those qualifying in written test will then be called for a personal interview of 100 Marks.
For any Further details, Please see Official Notification.
Application Procedure
Fee for this application is Nil for SC/ST/PWD/Females and Rs. 200 For Others.
To be paid through State Bank Of India in form of Challan or SBI Net Banking.
To apply, go to http://ssconline2.gov.in and complete the Part - 1 Registration. After it a challan will be generated that will be used to pay fee at any SBI Branch.
Pay the fee and come back to ssconline2.gov.in for part - 2 registration. Login using your Registration ID and DOB and complete part - 2 by filling payment number obtained from SBI and uploading Photo and Signature..
Keep a print of the Application form for future use. Do Not send it to SSC.
Related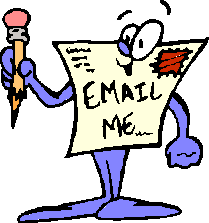 Enter your E-mail Address below for Free Government Jobs E-mail Alerts right Into your Inbox: