Current Affairs - January 2014
Home >Current Affairs > Current Affairs - January 2014
Latest Current Affairs - January 2014
12 January - National youth day (birthday of Swami Vivekanand).
15 January - Army Day (India).
Golden Globe Award 2013 (71st)

Best Film - 12 Years a Slave (Drama) & American Hustle (Musical Or Comedy)
Best Actor - Matthew McConaughey (Drama) & Leonardo DiCaprio (Musical Or Comedy)
Best Actress - Cate Blanchett (Drama) & Amy Adams (Musical Or Comedy)

20th screen awards -

Best Film - Bhaag Milkha Bhaag
Best Actress - Deepika Padukone (Chennai Express)
Life time achievement - Amitabh Bachchan
Best Director - Shoojit Sircar (Madras Cafe)
Best Actor - Farhan Akhtar (Bhaag Milkha Bhaag)
Best Singer - Arijit Singh (Male) & Shreya Ghoshal (Female)
Best Supporting Actors - Saurabh Shukla (Male) & Swara Bhaskar (Female)

59th Filmfare Awards -

Best Film - Bhaag Milkha Bhaag
Best Actress - Deepika Padukone (Ramleela)
Life time achievement - Tanuja
Best Director - Rakeysh Omprakash Mehra s
Best Actor - Farhan Akhtar (Bhaag Milkha Bhaag)
Best Singer - Arijit Singh (Male) & Monali Thakur(Female)
Best Supporting Actors - Nawazuddin Siddiqui (Male) & Supriya Pathak Kapur (Female)

Padma Awards 2013

Padma Vibhushan (2)- Dr Raghunath A Mashelkar (Science and Engineering), B K S Iyengar(Yoga)
Padma Bhushan (24) - Gulam Mohammed Sheikh, Begum Parveen Sultana, T H Vinayakram, Kamala Haasan, Justice Dalveer Bhandari, Padmanabhan Balaram, Jyeshtharaj Joshi, Madappa Mahadevappa, Thirumalachari Ramasami, Vinod Prakash Sharma, Radhakrishnan Koppillil, Mrityunjay Athreya, Anita Desai,Dhirubhai Thaker, Vairamuthu Ramasamy Thevar, Ruskin Bond, Gopichand
Padam Shri (101 ) - Including Paresh Rawal (Actor), Vidya Balan (Actor) and 99 Others.

9 Jan - Pravasi Bharatiya Divas (Mahatama Gandhi Returned to India from south africa on this day).
26 Jan - Indian Republic Day.
India's Central Bank RBI (Reserve Bank of India) has Put Macau and Hongkong in The sensitive Countries List along with China and Pakistan.
International Association of Athletics Federation decided To convert The silver Medal won by Anju Bobby George in 2005 World Athletics Championship into a Gold Medal.
Prime minister Manmohan Singh laid the foundation stone of country's largest 2,800MW nuclear power plant at Gorakhpur village in Fatehabad district of Haryana.
Foreign VIP Visits to India ->

Canada Minister of Natural Resources Joe Olive Visited India and India Signed pact with Canada for strengthening ties in iron ore, coking coal and steel sectors.
Japan Prime Minister Shinzo Abe Visited India.
Malaysia's Minister of Natural Resources and Environment Y B Datuk Seri Palanivel Visited India as the chief guest of The Pravasi Bharatiya Divas ceremony Held Jan 7 - 9, 2014 in Delhi.
South Korean President Park Geun - Hye Visited India.
Japanese Defence Minister Itsunori Onodera Visited India.
,Maldivian President Abdulla Yameen Visited India.
South Korean Finance Minister Hyun Oh-seok Visited India.

Portugese Football Player Cristiano Ronaldo Who plays for Real Madrid Football Club has won Prestigious Ballon D'or Award.

Portugese Football Player Cristiano Ronaldo Who plays for Real Madrid Football Club has won Prestigious Ballon D'or Award

.
Sheikh Hasina has been elected as the Prime Minister of Bangladesh.
Indian Cricketer Ravichandran Ashwin has been honored by Polly Umrigar Award.
Indian Cricketer Ravichandran Ashwin has been honored by Polly Umrigar Award.
Uttar Pradesh's Gorakhpur Railway Station has been named as The world's Largest (1355 Metres) in Limca Book of Records.
Indian Government Allowed South Korean Steel Company Posco to start Operations in Odisha.
United States Based Nuclear Threat Initiative issued a Report Named Nuclear Materials Security Index 2014. It Ranked Australia at the Top, India at 23rd Place in the Total 25 Countries In terms of Security of Nuclear Materials.
Indian Person Nandita Beri has been appointed as the Secretary of State of Texas State of The United Stares of America.
India Successfully Tested The 350 KM Range Missile Prithvi -2.
Nachiket Mor Committee On Financial Inclusion Submitted Its Report to the RBI. Financial Inclusion is the Process of Bringing Common People Under The Purview of Banking and Other Financial Services By Expanding Banking Servies Reach to the Rural and Unscaled Areas of The Country.
Indian Government Started Rashtriya Kishore Swasthaya Yojana (RKSK) for Expanding Awareness among the Youths about the Factors Related to Health and Nutrition.
Janet Yellen has been Appointed as the Chief of Federal Reserve, The Central Bank of USA. She has become the First Ever Female to be Appointed as the Chief of USA'S Central Bank.
China Officially Announced Its Partnering Up in the Planned National Investment and Manufacturing Zone (NIMZ) in Andhra Pradesh.
National Bank for Agriculture and Rural Development (Nabard) reduced refinance rate for banks and other lending agencies by 0.20 per cent to promote rural credit and rural infrastructure.
Country's First Boat Museum Inaugurated in Calcutta Cultural Research Institute by the Backward Class Development Minister of West Bengal, Mr. U N Biswas.
India and Japan Participated in First Ever Joinit Japan-India Maritime Exercise (JIMEX) Held in Bay of Bengal.
Vijay Kelkar Committee on Exploration of ways to Increase Domestic Gas and Oil Production submitted Its Report and has favoured retaining the production sharing contract (PSC) system for the oil and gas exploration sector in the country.

Notes About Production Sharing Agreement

Production sharing agreements (PSAs) are a common type of contract between government and a resource extraction company concerning how much of the resources (usually oil) extracted from the country each will receive.
In It, the country's government awards the execution of exploration and production activities to an oil company which bears the risks Involved in the Process and produces the Products.
Company is permitted to use the money from produced oil to recover capital and operational expenditures, known as "cost oil" and The remaining money is known as "profit oil" is split between the government and the company, typically at a rate of about 80% for the government, 20% for the company.
PSCs can be very profitable agreements for the oil companies involved, but often involve considerable risk.

R Chandrashekhar has been appointed as the Chief of NASCOM (National Association of Software and Services Companies).
India win U - 19 Asia Cricket Cup Beating Pakistan.
Indian Badminton Player Aditya Joshi Got Ranked No 1 in Junior Badminton Rankings, Beacme the First Indian reach this Spot.
National Archives of India Signed an Agreement with Turkey for Enhancing Mutual Co-Operation.
India and UAE sign Pact for Enhancing Co-operation in Appointment of Domestic Workers.
Latvia Joined Eurozone as Its 18th Member.
UK's Centre for Economic and Business Research has Suggested in Its Report Named World Economic League Table - 2013 that By 2018, India will surpass Japan to become world's Third Biggest Economy.
Indian Government Created a Committe Under Satyavrat Shastri for Upliftment of Sanskrit Language.
USA's 8 Year Old Taylor Armstrong Successfully Climbed America's Highest Peak Aconcagua (6,960.8 metres) and became Youngest to do so.
Government approved the proposal for setting up of National Cancer Institute at Jhajjar in Haryana.
UK's Maria Leijerstam has become the First Human to Scale the South Pole on a Bicycle.
78th National Badminton Championship Winners - Kidambi Srikant (Male), Pusarla Venkat Sindhu (Female).
Abdiweli Sheikh Ahmed is appointed as the Prime Minister of Somalia.
Bolivia's first communications satellite, Tupac Katari was successfully launched by China.
The Hague (Netherlands) Based International Court of Justice Favored India in Controversial Kishanganga River Case Between India and Pakistan and Allowed India to Produce Electricity From Its waters by Turning Its flow Accordingly.
Abdul Bashid Khan is Appointed as Pakistan's New Envoy to India.
75th National Table Tennis Championship - Sanil Shetty (Male) & Ankit Das (Female).
India's Boxing Player Nikhat Zarin won Gold in Third Nation's Cup International Boxing Tournament.
Malayalam Manorama's Chief Editor Mammen Mathew has been chosen for Lokmanya Bal Gangadhar Tilak National Journalism Award 2013.
USA's Danielle Steel has been honored by Top French Honor Legion of Honour.
37th Indian Social Science Congress was Organized in Uttar Pradesh's Aligarh Muslim University.
Indian Space Agency ISRO launched 1,982-kg GSAT-14 communication satellite by Geosynchronous Satellite Launch Vehicle (GSLV-D5), powered by an indigenous cryogenic engine Technology.
Rizwan Ahmed is the New Chief of Uttar Pradesh Police.
Anurag Bhushan is India's New Consul General of India to UAE (Dubai).
Jayanto Narayan is New Chief of National Security Guard.
Arvind Ranjan is New Chief of CISF (Central Industrial Security Force).
Aruna Bahuguna is The new Chief of National Police Academy (Based in Hyderabad).
S Jayashankar Is India's New Envoy to USA.
Vinod Kumar Duggal is New Governor of Manipur.
Azim Ahmed Chaudhry is The New Foreign Secretary of Pakistan.
Harsh Bhanwala is New Chief of NABARD (National Bank for Agriculture and Rural Development).
Renowned classical singer Kishori Amonkar has been conferred the second Pandit Hariprasad Chaurasia Puraskar.
Duties : Memories of a Secretary at War has been written Former American Defence Minister Robert Gates.
Nirbhaya : Ek Atamchintan has been written by Rajan Vekukar.
Yemen has banned Use of Drone Planes by USA in Its Territory.
India decided to Stop Operations in Its Oil Plants in South Sudan Due to Violence across the African Country South Sudan.
9 Jan - Pravasi Bharatiya Divas. The day commemorates the return of Mahatma Gandhi from South Africa in Bombay on January 9, 1915. This Year (2014), The ceremony was held in New Delhi and

Malaysia's Minister of Natural Resources and Environment Y B Datuk Seri Palanivel was the chief guest.

Multi-lateral funding agency, the World Bank will provide $500 million loan for water supply and sanitation projects in the rural areas of Assam, Bihar, Jharkhand and Uttar Pradesh.
Government Approved The merger of Two Seeds Related Public Sector Unit Companies of India Named State Farms Corporation of India and National Seeds Corporations LTD.
Wimbeldon Foundation, HSBC and All India Tennis Association organized Road to Wimbeldon in India to Promote Interest in Tennis in Children across India.
Government Aopproved Acceptance of Jains as a Minority Communiuty at the National Level.
India and Japan Held Joint Coast Guard Exercise Called Sahyog - Kaijin 2014.
Netherlands won the Hockey World League Championship Held in India By Beating New Zealand.
Nirendranath Chakravarthy has been given the Sunil Gangopadhyay Memorial Award 2013 for Excellence In Bengali Literature.
IRDA decided to allow Insurers to Invest in Equity Exchange Traded Funds (ETFs) and Issued Guidelines for The same.

Notes About ETF (Exchange-traded fund)

An exchange-traded fund (ETF) is an investment fund traded on stock exchanges, like stocks. An ETF holds assets such as stocks, commodities, or bonds, and trades close to its net asset value over the course of the trading day.

World Bank Approved a Loan of $160 Million for Roads Sector Modernization Reformation Project in Rajasthan.
Army Chief Bikram Singh is the New Chief of Chiefs of Staff Committee (COSC).

Notes About Chief of Chiefs of Staff Committee (COSC).

The Chiefs of Staff Committee is a forum for Armed Forces chiefs to discuss matters related to activitis in and to advise the ministry. Its members include Chiefs of Army, Navy, Air Staffs and Chief of Integrated Defence Staff (a non-voting member).

India Signed a $ 1.01 Billion Contract with USA for Supply of Six C - 130J 'Super Hercules' Aircrafts.
Government Approved Increasing Foreign Equity in Axis Bank from 49 % to 62%.
Government Approved Enhancing Foreign Investment in South Indian Bank as Its Foreign Equity Came down the Prescibed Limits.
S K Shamra Is the New Director of BEL (Bharat Electronics Limited).
Prabhat Kumar has been made the Director - General of Civil Aviation (DGCA).
Devendra Kumar Pathak has been made the Special DG in BSF (Border Security Force).
Mumbai Based Journalist Cyrus Mistry has won the DSC Prize for South Asian Literature 2014 for His Novel Chronicle of a Corpse Bearer.
Mumbai Based Journalist Cyrus Mistry has won the DSC Prize for South Asian Literature 2014 for His Novel Chronicle of a Corpse Bearer.
Taiwanese Poet Yu Si has been given The Thiruvalluvar Day award by Tamilnadu Government for His Translation of Thirukural in Mandarin.
Basketball Star LeBron Jams and Tennis Champion Serena Williams have been chosen as Associated Press's Atheletes of The Year 2013.
Egyptian Interim Government has declared The Oldest Grouping in country called Muslim Brotherhood as a Terrorist Group.
Goa Announced To increase Quota in Jobs for OBCs to 27% from 19.5% Earlier.
Arunachal Pradesh Witnessed Its First Trial Run of a Rail Engine.
Indian Coast Guard commissioned New advanced Petrolling Vessel ICGS Abhinav.
India announced to revise Its Growth rate for FY 2011 - 12 to 7% from 6.2% Earlier due to Faulty Data at the time of GDP Rate calculation.
RBI allowed NBFCs Like Mannapuram and Muthoot finance to lend as much as 75% of the value of gold, up from 60% earlier.
IIFCL (Indian Infrastructure Finance Company) signed an agreement with Exim Bank of Korea for Infrastructure Finance.
Footprints of Dinasaurs have been found in a Village under Jaisalmer district of Rajasthan.
PARAM Yuva II is India's most efficient Supercomputer, developed by C-DAC (Centre for Development of Advanced Computing). Its Ranked 9th in Asia Pacifc and 44th across the world.
Federation Cup national Basketball Championship has been won by Churchill Brothers by Beating Sportng Club De Goa.
National Archery Championships 2013 - Atbnu Das (Male), Deepika Kumari (Female).
India's Sole Luge Athelete Shiva Keshwan, has qualified for winter Olympics to be held in Feb 2014 in Sochi, Russia.
Sports Ministry Issued New Guidelines for Arjuna awards and decided to give 905 weightage to winners of previos International championships at various levels.
5 Jan - Louis Braille Day, he was the inventor of braille, a system of reading and writing used by people who are blind or visually impaired.
Enoch : I am a British Indian has been written by Surendra Johua.
Indian archer Rajat Chauhan won FITA Purple and FITA Gold Target awards for 2013, instituted by the World Archery Federation.
Indian Chess Player Abhijeet Gupta won Al Ain Chess Championship in Georgia.
People for Ethical Treatment for Animals (PETA) has named Shashi Tharoor as the Person of The Year 2013.
Aam Aadmi Party's MLA MS S Dhir has been appointed as the Speaker of Delhi Assembly.
PM Manmohan Singh inaugerated Rs. 4500 Crore LNG Terminal in Kochi (Kerala).
B S Chauhan is appointed Chairman of Cauvery Water Disputes Tribunal.
ISRO (Indian Space Reserach Organization) announced Its Chandrayaann - 2 Mission to be launched in 2017. It will be launched by GSLV (Geosynchronous Satellite Launch Vehicle).
PM Manmohan Singh Inaugerated 11th International Petrotek 2014 Conference in New Delhi.
Economical Freedom Index Report 2014 Issued by USA's Heritage Foundation and Wall Street Journal has ranked India at 120 Place out of The Total 186 Countries. Hongkong is at First While Singapore is at Second Place in this List.
Israelli Company Grippity has developed World's First Transparent Tablet Computer.
Government Cleared Proposal to Buy 15 HEREN UAV (Unmanned Arial Vehicles) from Israel at the Cost of 1200 Crores.
France won the Hopman Cup tennis Tournament By beating Poland.
Stanislas  Wawrinka (Switzerland) won the Chennai Open Tennis Tournament 2014.
Corey Anderson of New Zealand set up a New record in One Day International Cricket of Scoring Fastest Century (In Just 36 Balls) against West Indies.
AIFF (All India Football Federation) has named Star Indian Footballer Sunil Chettri as the Player of The Year 2013.
Madhya Pradesh has been given the Krishi Karman Award 2013 for Excellent Performance in the Agricultural Sector.
Madhya Pradesh has been given the Krishi Karman Award 2013 for Excellent Performance in the Agricultural Sector.
World Bank announced to Provide Additional Rs. 25 Crore Loan to Uttarakhand for Speeding up Rehabilitation Process in the State after 2013's Hazardous Disater.
HCL BecameFourth Indian IT Company after TCS, Infosys, Wipro to Join Club of One Lakh Market Capitalization.
Meera Chandrashekhar, an Indian Origin American Citizen has been honored by Baylor University's 2014 Robert Foster Cherry Award.
Jonbeel Mela, a three-day community fair was held in Assam. The mela is said to be begun not later than 15th century AD by the Ahom kings to discuss the prevailing political situations.
Government Announced to Provide 150 Days of work in an Year under MGNREGA for Scheduled Tribes.
Bill Gates has been named as the Most Admired Person by Poll Conducted by the Times Recently. Sachin is Fifth in The List.
Ashraf Jehan has been appointed as the First Female Judge of National Shariah Court of Pakistan.
Famous 11 day long Dhanu Yatra of Bargarh was held in Odisha Recently.
Government formed a Panel Under M S Sahoo for reviewing framework on external commercial Borrowings (ECBs) and Foreign Currency Convertible Bonds (FCCBs).
Kerala State's Tourism Department has won United Nations World Tourism Organization (UNWTO)'s Ulysses Award.
FIPB (Foreign Investment Promotion Board) has allowed to accquire shares of Over Rs. 10000 in Telecom Company Vodafone.
Government has enhanced the Target of New Bank Branches in an Year to 10000 from 7000 Initially In View of Increasing Requirements of Banking Services in Rural and unscaled Areas of the Country. This is expected to create 55000 New Jobs in banking sector every year.
A Committee headed by RBI Deputy Governor Urijit Patel has Submittd Its report about recommendations to better Tackle Inflation and stated that Inflation is RBI's Primary Objective.
A Committee headed by RBI Deputy Governor Urijit Patel has Submittd Its report about recommendations to better Tackle Inflation and stated that Inflation is RBI's Primary Objective.
Government Approved Federal Bank's Proposal of Enhancing the Foreign Equity in Bank to 74% from 49$ Currently.
Government decided to cancel the Rs. 3600 Crore VVIP Helicopter Deal with Anglo - Italian Firm Agusta Westland for alleged scam in processes related to Payment of the same.
M B Shah Commission on Illegal Mining in Odisha has stated that mineral reserves of the state will finish in 30 Years owing to the Over extraction of resources through unethical Mining Activities.
T Nanda Kumar has been appointed as the chief of National Dairy Development Board.
Stanley Fisher has been appointed as the Vice-Chairman of Federal Reserve, the central Bank of USA.
Rakesh Kumar has been appointed as the chief of Central Board for Film Certification.
1971 : A Global History of the creation pf Bangladesh has been written by Srinath Raghavan.
Sita : An Illustrated Retelling of the Ramayana has been written by Devdatt Patnaik.
A Cool, Dark Place has been written by Supriya Dravid.
Chitika Lagoon, Odisha's Biodiversity Hotspot has been named 'Destination Flyways' by United National World Tourism Organization (UNWTO).
Political and Business Leaders across the world met at the 22nd World Economic Forum meet at Davos, Switzerland.
Australian Open 2014 -

Male - Stanislas Wawrinka (Switzerland) beat Rafael Nadal (Spain).
Female - Li Na (China) beat Dominika Cibulkova (Slovakia).

U S Based Academician Robert P Goldman has been honored by Maharishi Badrayan Vyas Samman for Translatng Ramayana into English.
Indian Born Scientist AJ Paulraj has been honored by 2014 Marconi Prize (Nobel Equivalent for Technology Pioneers) for His Contribution towards Current High speed Wi-Fi and 4g Mobile Systems.
Interpreter of Maladies has been written by Jhumpa Lahiri.
Subodh Kumar Agarwal, Chief of ICAI (Institute of Chartered Accountants of India) has been appointed as chief of South Asean Federation of Chartered Accoountants (SAFA).
A K Jain has been appointed as Secretary in Ministry of Women and Child Development.
French Government honored Indian Actor - Director Rahul Vohra by Knight of the Order of Arts and Letters.
Indian Chemistry Researcher Abhishek Dey has been honored by Young Investigator Award by renowned Society of Porphyrins and Phthalocyanines.
Chile Joined UNSC (United Nations Security Council) as a Non - Permanent Member till Dec 31, 2015.
EPFO (Employees' Provident Fund Organization) which is the Regulator of Retirement Fund of Government Employees in India, decided to increase rate of Interest on Provident fund deposits to 8.75% from 8.5 % Earlier.
Britain's Tennis Player Andy Murray has been honored by BBC Sports Personality Of the Year 2013.
Britain's Tennis Player Andy Murray has been honored by BBC Sports Personality Of the Year 2013.
Advertisement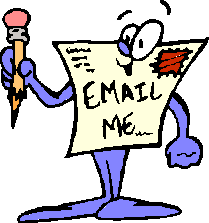 Enter your E-mail Address below for Free Government Jobs E-mail Alerts right Into your Inbox: